My favorite Creative Fall crafts + Project Ideas:
It seems after the heat of summer that everyone is looking forward to the Fall time. Crisp cool air is all around. It helps put many of us in the mood for cozy clothes, snuggling up in warm blankets, all the tasty drinks and gorgeously rich Autumn colors.
I love creating home decor for each season and once the Fall season roll around, I want my home to start reflecting those cooler temperatures in my home choices both inside and out.
And no surprise here, I love a good Fall time DIY project.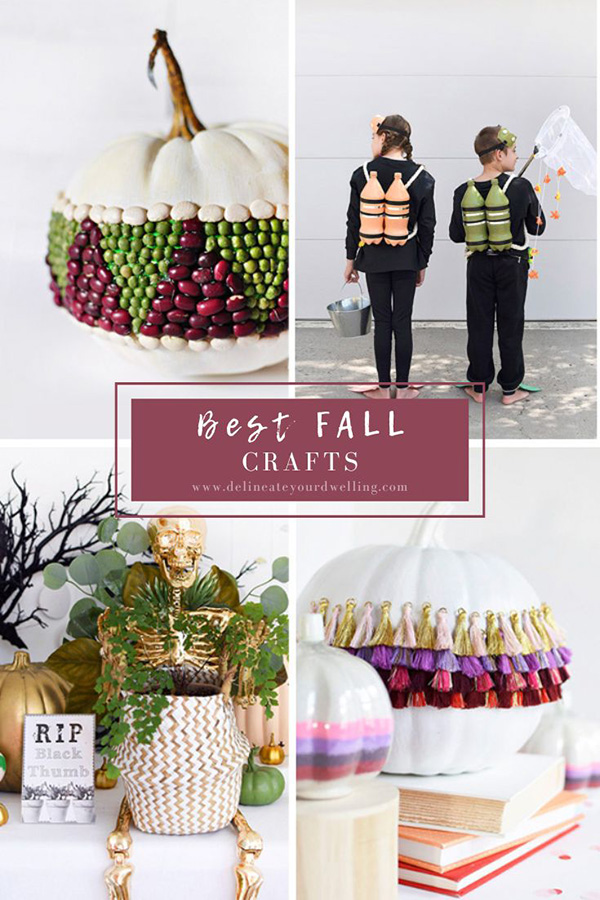 Geometric Bean Pumpkin / Scuba Diver Halloween Costume
Gold Plant Lady Skeleton / Tassel Pumpkin
Are you a big Halloween skeleton decor person? I was never much a fan of scary halloween and that included skeletons. However, I crafted the cutest Gold Plant Lady skeleton and a French Bull Dog skeleton. Check out how fun they turned out below.
Cute skeletons for Halloween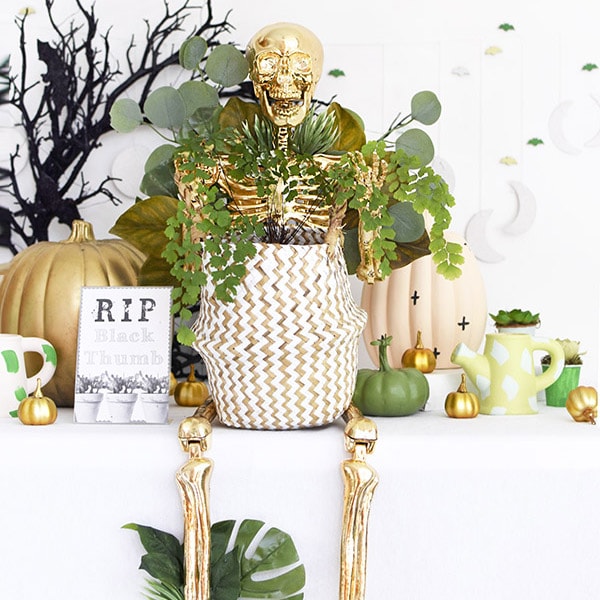 You can check out some of my most popular Autumn and Fall craft ideas right here!
Fun Fall Plate Wreath
Scuba Diver Halloween Costumes
Simple Tassel Pumpkin
Favorite Fall Fonts
Colorful Fall LEAF Dream Catcher
Fall Wall Weaving PRINTABLE
Felt Floral Pumpkin
Geometric Bean Pumpkin
Fall Boho Bat Fireplace Display
You can also check out some of my recent colorful and creative Fall crafts right here:
SaveSaveSave
SaveSave