Christmas Projects, Holiday decor + Winter Craft Ideas
It seems come mid October, although we aren't trying to rush the year… most people are savoring the cooler weather in high anticipation of COLD weather. Because once the COLD weather is here, it's full speed ahead to Christmas, Holiday decor, winter recipes, snowflakes, snowmen, mittens and hot chocolate.
And no surprise here, I love a good Winter time DIY project.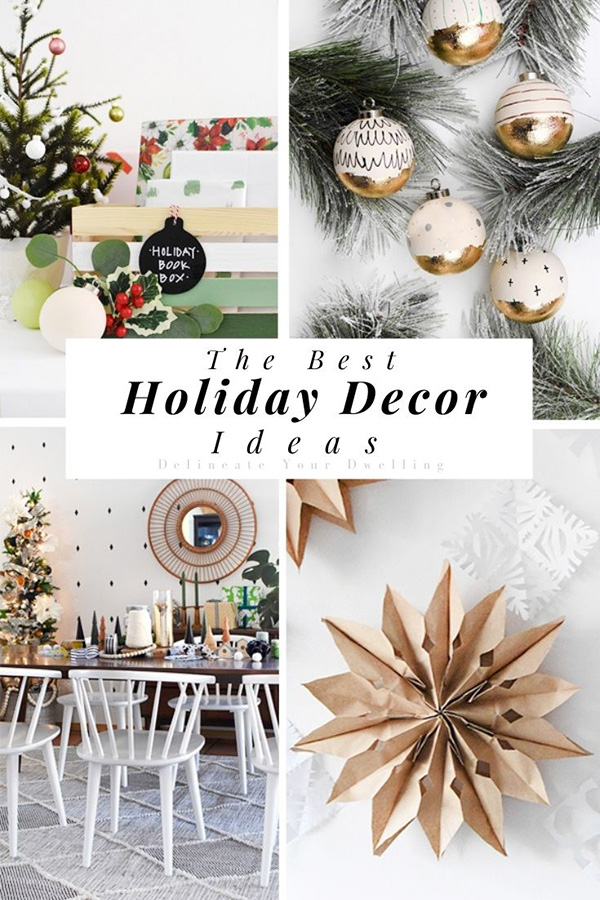 You can check out some of my most popular Christmas and Holiday themed decor craft ideas right here!
Paper Bag Stars
Clay Peace Sign Ornaments
How to Dry Orange Slices for Decoration
Gold Leaf Christmas Ornaments
Foraged DIY Advent Wreath
Coffee Filter Holiday Stars
7 Tips to Slowing down this Christmas Season
List of Holiday Self-Care Ideas
DIY Christmas Mushroom Centerpiece
Modern, Colorful Christmas Tree – As seen in December's HGTV Magazine!
— Looking for Gift Guides for all the people? I have you covered in this post.
Check out my most recent Holiday posts below: