INSIDE : Learn 37 of the Best DIY Ornament Ideas to make this holiday season! Get ready Christmas trees for all this creative goodness coming your way.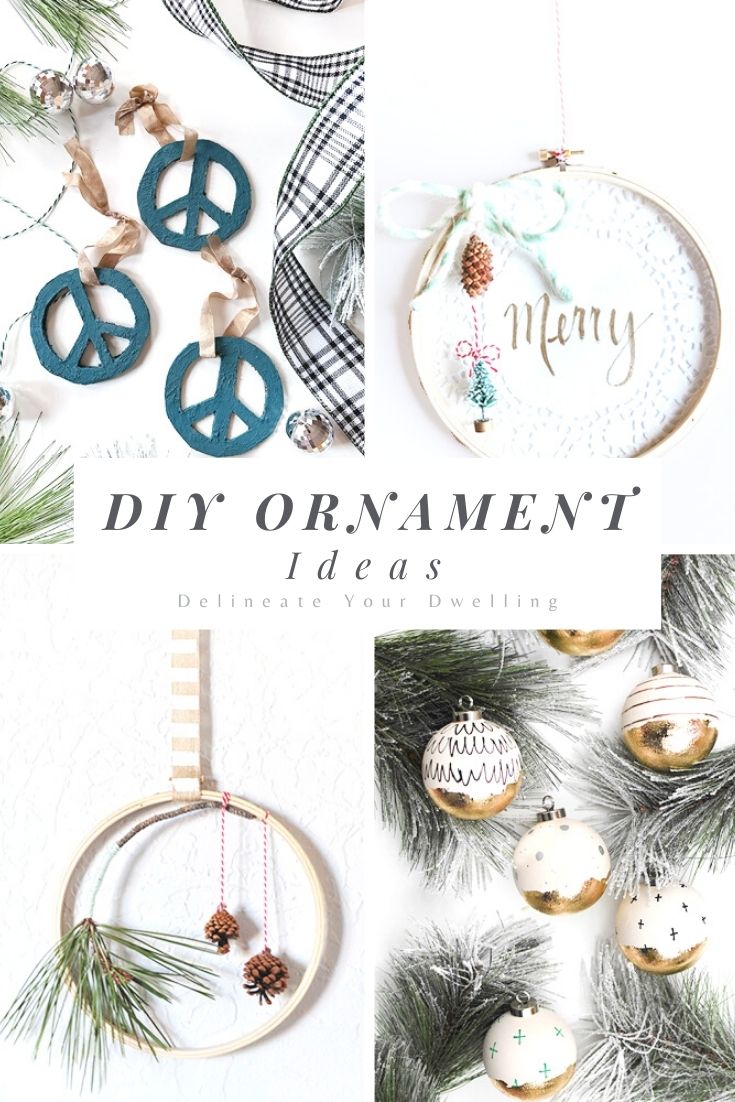 I have been a long time fan of making and creating for the holidays. I love that when you craft you can completely customize colors, patterns and even shapes to fit your home and your aesthetic perfectly.
Another wonderful perk of DIY Ornaments are how cost effective they can be! Often times places like CB2, West Elm or Pottery Barn have beautiful Christmas ornaments available for sale, but oh my do they come with a hefty price tag.
How do you make DIY Ornaments?
Making DIY ornaments is as simple as your creativity will take you.
I love using simple natural materials as the base for crafting ornaments. A few of my favorite materials to use are :
Once you have your base material, you can add glitter, paint, ribbon, string, buttons, greenery, pinecones, gold foil, yarn and so much more!
What can you fill an ornament with?
If you are using a clear ornament ball there are so many fun things you can fill it with.
I've seen people fill them with
confetti
shredded tissue paper
hot chocolate mix
candy canes
chocolate martini mix
buttons
cotton balls or pom poms
mini bottle brush trees
miniature snowmen
and more!
Creative and Unique DIY Ornaments
Let's take a look at some of the most creative and unique ornament DIY ideas out there!
37 of the Most Unique DIY Ornament Ideas
If you liked these creative ornament ideas, you might also enjoy some of these holiday projects…