INSIDE : Learn more about the best Earthy Green Paint Colors for your home. Add a bit of Mother Nature's favorite green color to your living room, bedroom, hallway or office. There are endless ways to use this calm color in your house. Check out some of them below.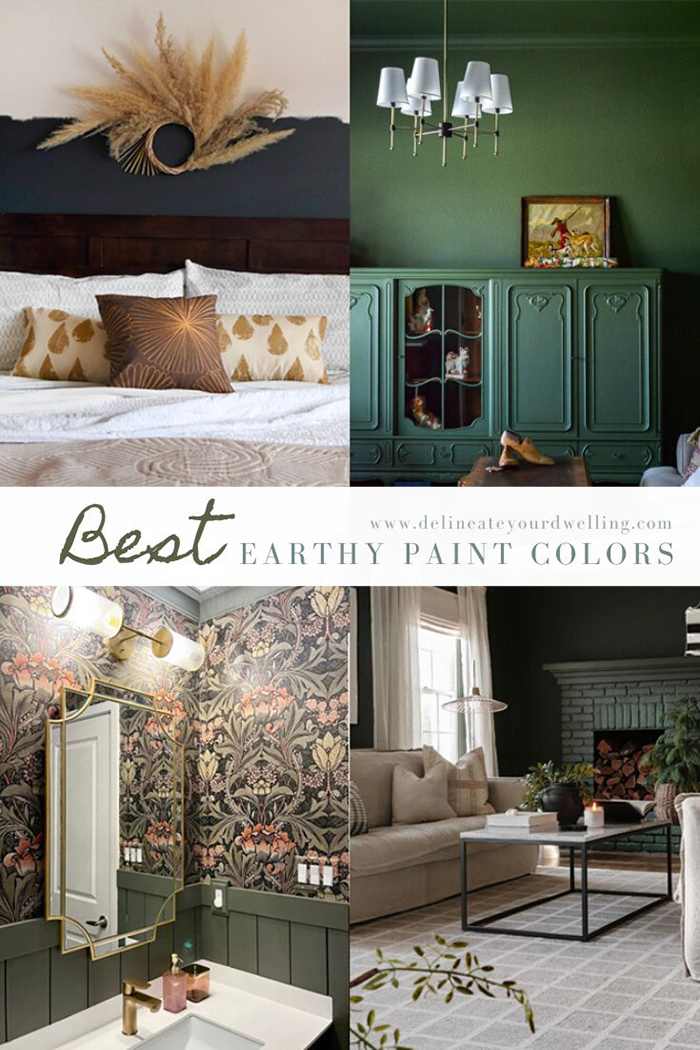 This post may contain affiliate links. See full disclosure here.
Paint is such a strong element in interior design. With the simple change of paint colors on your walls, you can completely give a new feel to your space.
And now… here is my question, why leave your love for Mother Nature outdoors? Let's talk about using Green paints in your home!
Green
Using different shades of green paint in your home not only can make a beautiful statement, but it can also add tranquility and a calming effect – depending on the shade you select.
You can paint an entire room green or simply add a green accent wall or statement-making piece to the space. There are no wrong answers with green paint… well, maybe an entire room of chartreuse.
Green often has strong representations to nature since it is the color of chlorophyll, a pigment in plants : vibrant grass, trees, plants and rainforests. Green is often described as a refreshing, earthy, hopeful, responsibility, health and tranquility.
Green is the color between cyan and yellow on the visible spectrum. It is evoked by light which has a dominant wavelength of roughly 495–570 nm.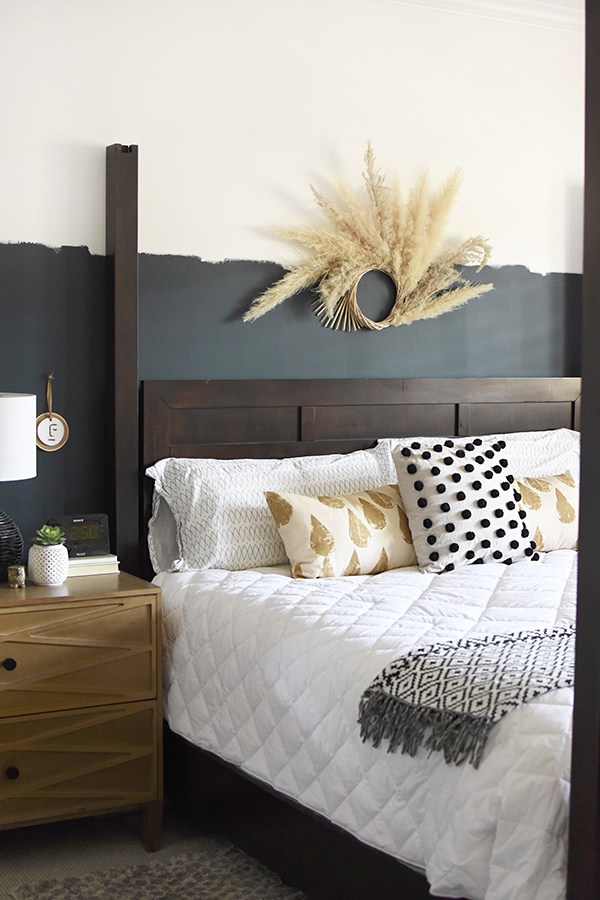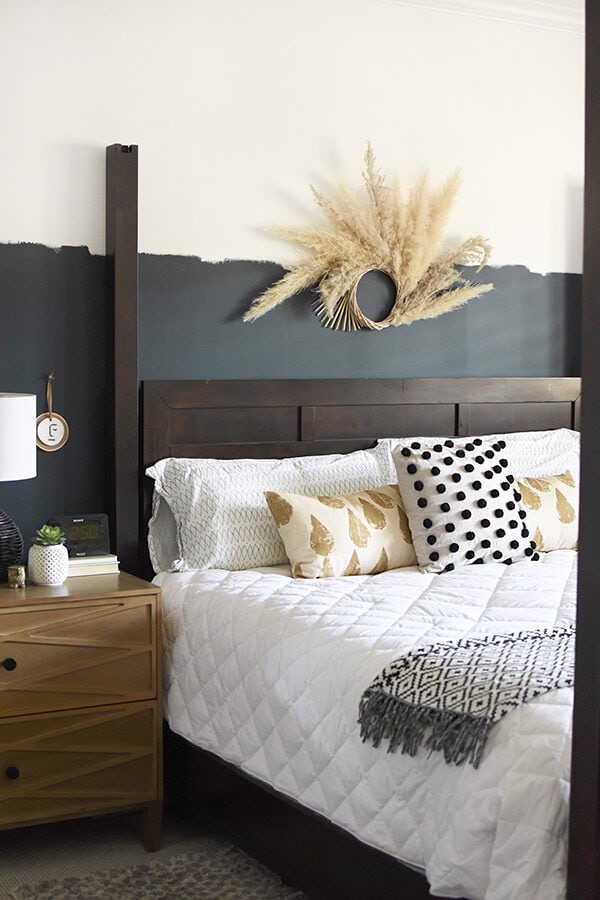 You can see my deep dives on Behr Nocturne Blue, Teal Blue Paint and Bit of Sugar White here.
Shades of Green
A few shades of green include mint green, moss green, sage green, hunter green, apple green, army green and emerald green.
There's been a huge rise in the trend for green paint colors over the past few years, which I am thrilled about. And the softer shades of green that can lean more into the blue side of things also continue to be popular (think sage, moss pine greens).
What is the most calming green color?
The most calming shades of green are ones that are heavy on grays and blue tints. Sage greens, moss greens, soft mushroom greens are the most stress-reducing shades in the green family.
11 of the Best Earthy Green Paint colors
Sign me up for earthy green colors. Being a landscape architect, plant lover and garden enthusiast… there can't be enough green in this world!
Let's take a look at 11 of the best green paints to give a try.
As an Amazon Associate and member of other affiliate programs, I earn from qualifying purchases.
Photo Credit: Carey Us Home
Benjamin Moore Backwoods 469 is a gorgeous dark green paint color. It is a blackened shade of forest green that has a hint of welcoming warmth. This living room and fireplace look so inviting painted in it.
Photo Credit: Small Stuff Counts
Behr Rainforest M440-7 is a darker green paint. It has a saturated feel, but looks wonderful paired with crisp white trim in this bathroom.
Photo Credit: Studio Mcgee
Sherwin Williams Clary Sage is a beautiful example of a soft sage green color. It is peaceful and inviting. Clary Sage is a great wall and cabinet color.
Photo Credit: Style by Emily Henderson
Sherwin-Williams Pewter Green 6208 is a beautiful soft green that can almost lean a bit blue depending on the lighting. It feels fresh, but also moody in the best of ways. It looks incredible combined with the neutral warm wood flooring and crisp white counters and backsplash tiles.
Photo Credit: salvagedliving.com
Behr Royal Orchard PPU11-01 is a lush and restorative green. This paint has a very olive green look to it and it looks incredible when used in big bold ways. This living room has a wonderful cohesive old world feel to it.
Photo Credit: Delineate Your Dwelling
Behr Thermal S440-7 is a deep rich blue green paint color. In certain times of the day, it takes on almost a black look. It is the perfect moody green color for a bedroom or bathroom.
Photo Credit: www.thriftydecorchick.com
Photo Credit: www.avestyles.com
Sherwin-Williams Retreat 6207 is a muted green with blue-gray undertones will fill your space with the fresh feeling of mountain air. An uplifting shade for bedrooms and kitchen cabinets.
Photo Credit: angelarosehome.com
Benjamin Moore Essex Green HC-188 is the perfect shade of dark hunter green. It's dark moody color works wonderfully for an accent wall in a bedroom or bathroom. It looks amazing paired with warm woods tones.
Photo Credit: Hanas Happy Home
Photo Credit: Remodelista
Benjamin Moore Chimichurri CSP-810 is a beautifully earthy green. It is a bold green, but paired with neutrals and metallics it's perfectly accented. This kitchen cabinet is a great example of Chimichurri used so well.