DIY Modern Botanical Print
INSIDE : Learn how to make a DIY Modern Botanical Print to hang in your home. It's the perfect combination of artsy and scientific and will add color and interest to any space.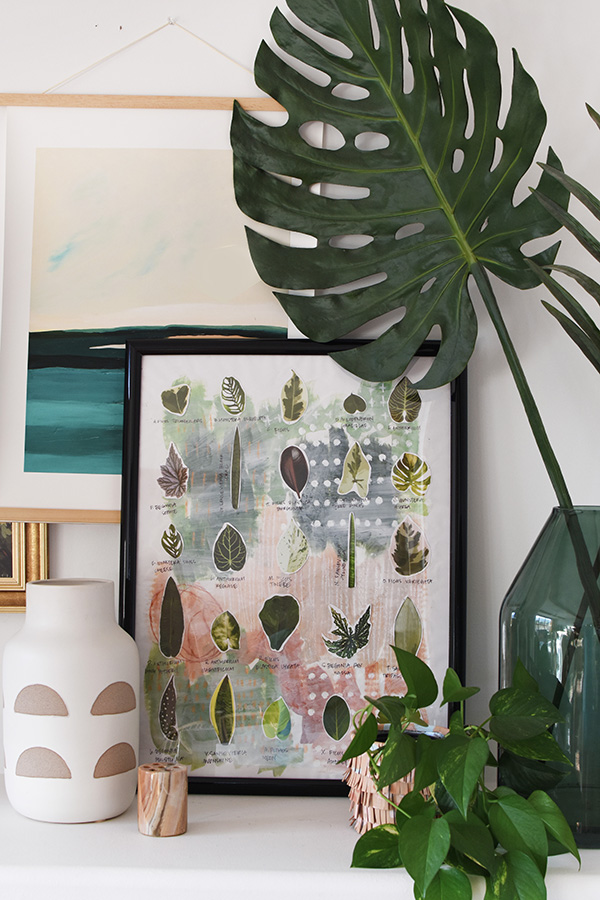 This post may contain affiliate links. See full disclosure here.
Last week I shared how I was about to clean up, organize and create a Storage Locker for Outdoor Toys. Honestly, it's been such a game changer in our backyard area!
Today, I am going to share how I created the artwork that I have sitting above the locker area.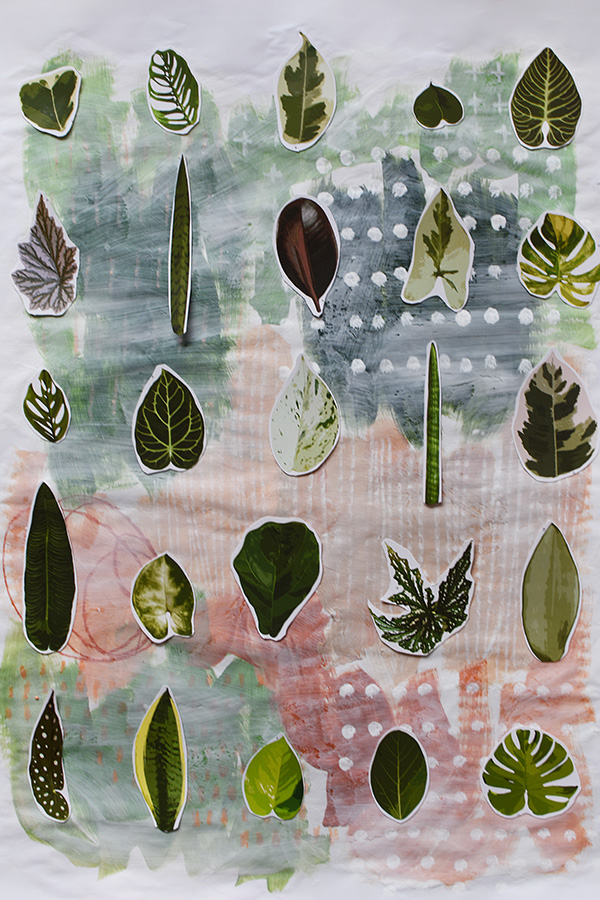 I knew I wanted something colorful to contrast against our beige stucco wall and I wanted it to have a traditional botanic print feel. I looked at so many different posters and botanic prints of leaves and trees, but couldn't quite settle on the perfect one – so DIY to the rescue!
And if you are looking for a colorful botanical print, you might like these.

What supplies do you need to make a DIY Botanic Art Print?
Blank Poster Board
Scissors
White Paint
Thin black Sharpie marker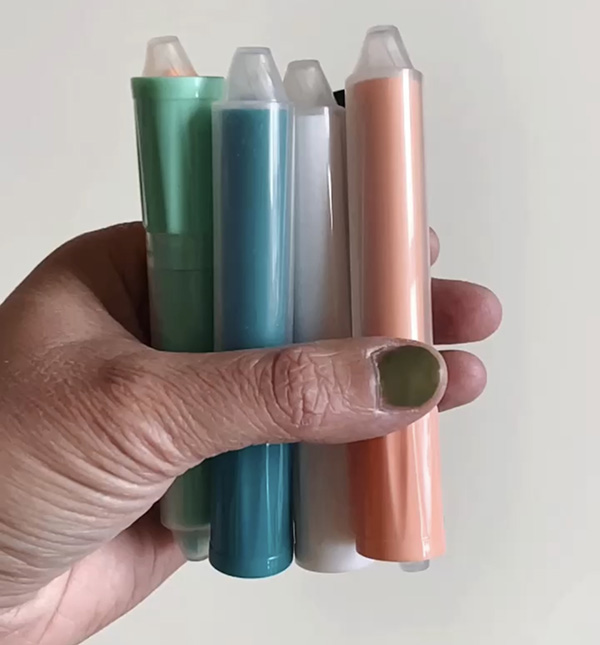 How to make your own Botanical Art Prints
There are endless gorgeous Botanical Art prints available out there online. There are botanical art prints in black and white, there are botanical art prints for your wall, and even floral botanic prints. But, I decided I wanted something colorful, scientific in layout and full of my favorite plants!
Let's check out how I went about making my botanic art print piece.
Abstract Painting
I wanted to have a fun colorful background for my botanical print. So, I grabbed a handful of peach, orange, sage green and emerald green acrylic paints.
I added polka dots and crosses in white and fun stripes and lines with oil pastel markers.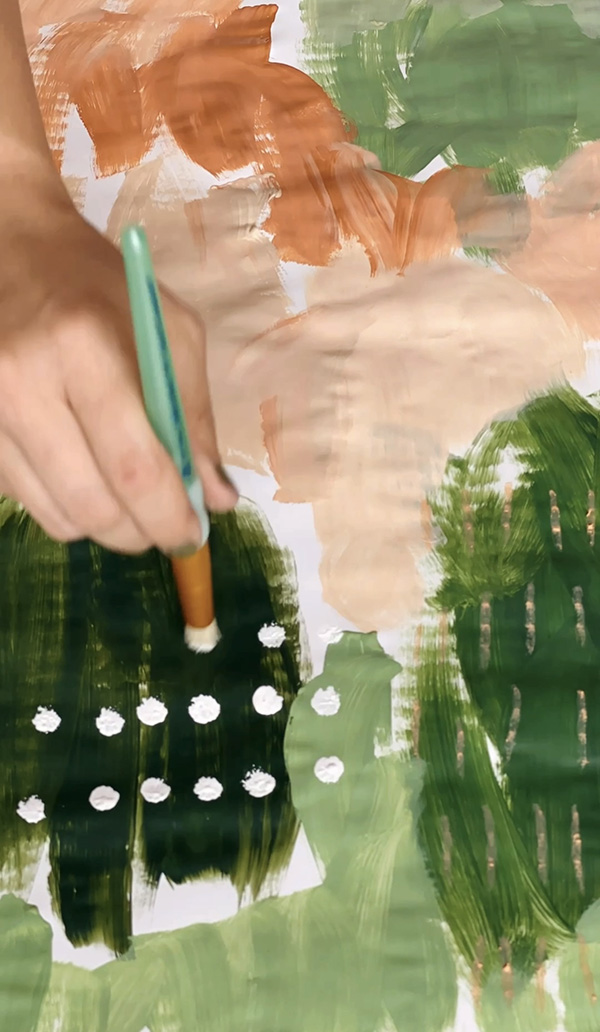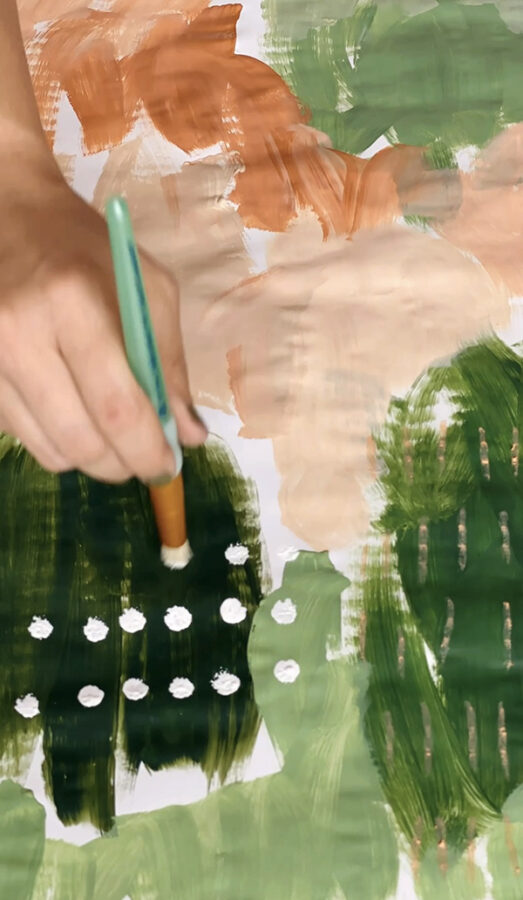 Once it was all done, I loved how the art looked! I almost stopped at this point, but decided to keep going.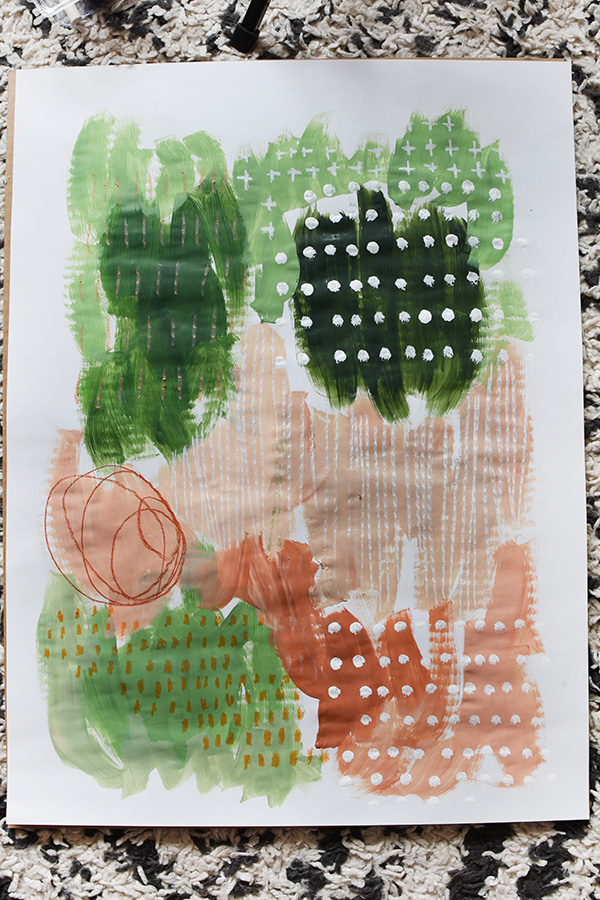 Adding Botanical Leaves
While that was drying, I started to cut out my plant leaves. The leaves I choose included pothos, philodendron, sansevieria, ficus, begonia, monstera, anthurium and syngonium. All gorgeous leaves and plants!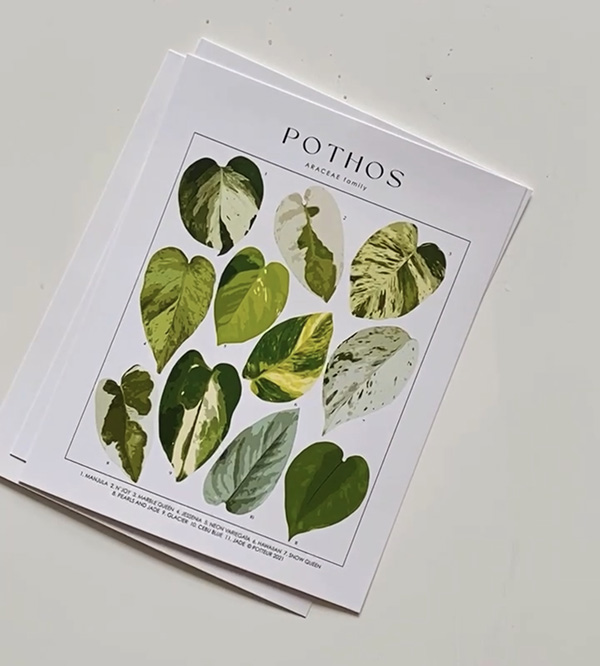 I decided to have the leaves shine a bit more, so I mixed up some mod podge and just a tiny bit of white paint and painted over the abstract artwork.
Then, using more mod podge, I lined up and adhered the leaves to my print for a botanic (artsy) look and then using a thin sharpie wrote out each of their scientific names.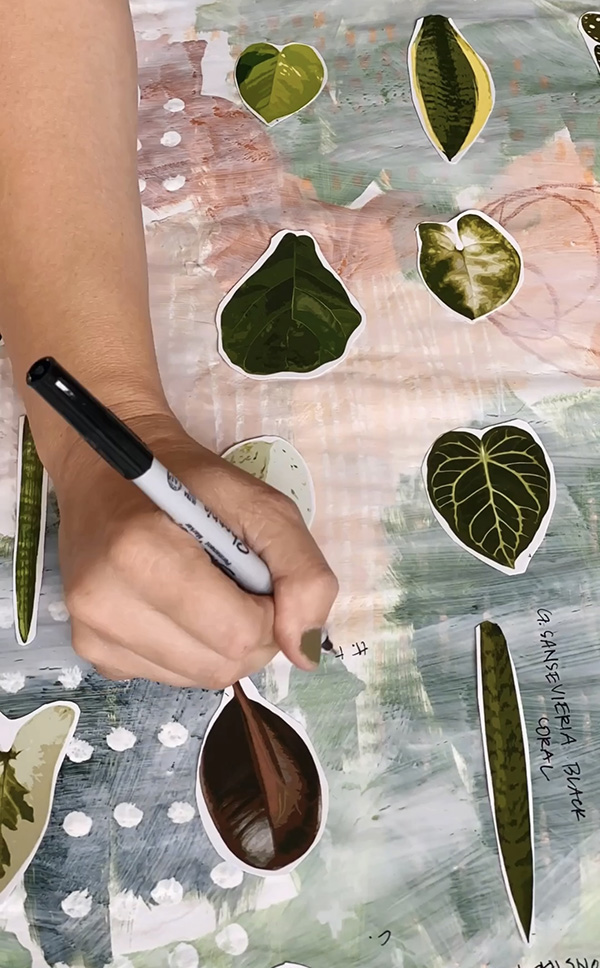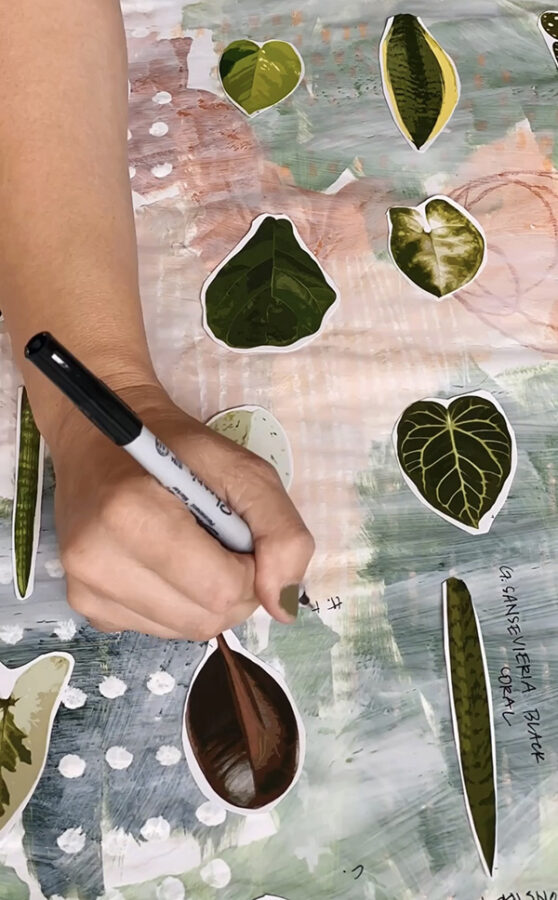 You could also type out the names and print them on clear stickers if you would prefer that look.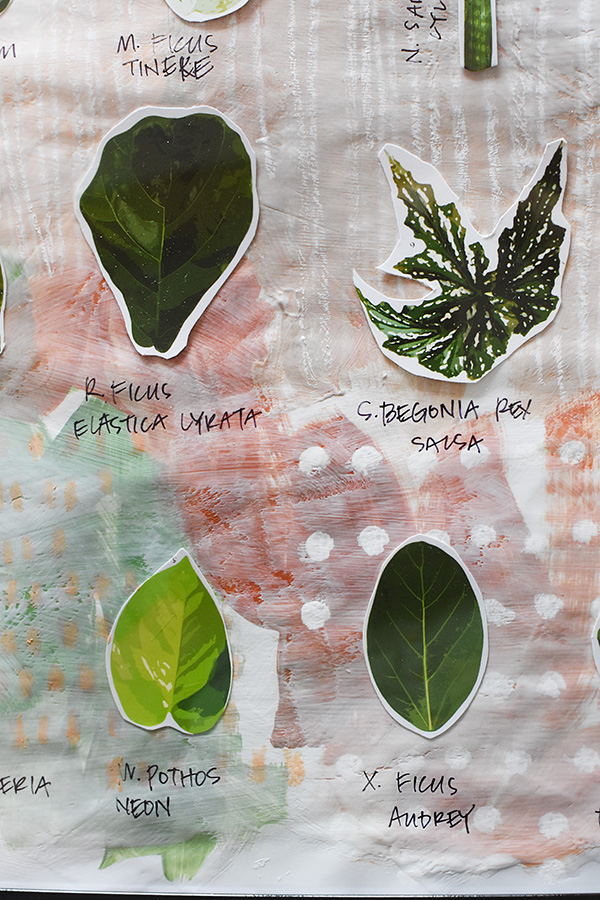 Once that was finished, I framed my print using an inexpensive poster frame. My art sits under a covered patio, so there is no worry of rain or snow getting to it.
DIY Botanical Prints
I love how this botanical prints wall art came out. It adds a colorful whimsy to our outdoor space!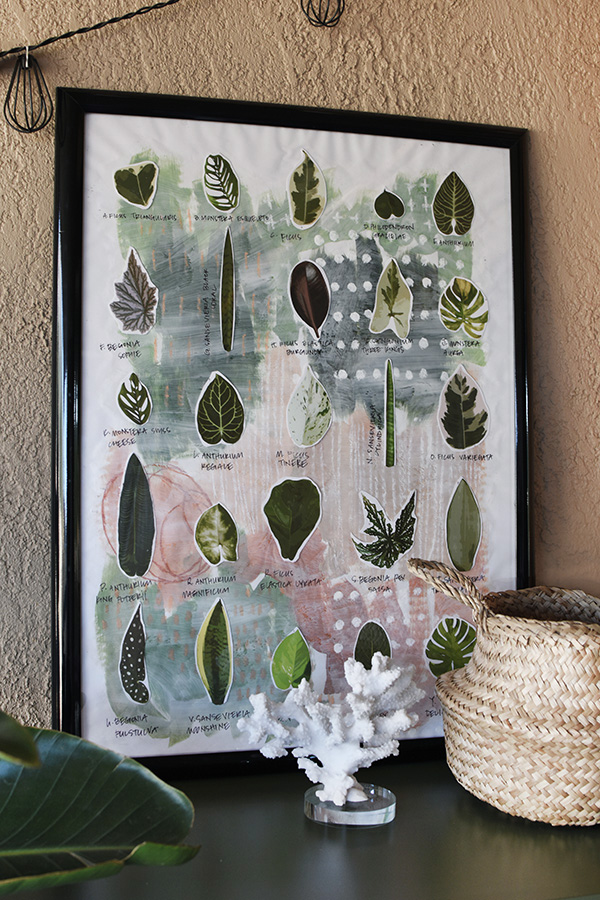 If you are looking for more easy art, you should check these out!