If you have been around Delineate Your Dwelling for a while, you will probably already know that I am a bit of a crafty loving kind of crazed lady. Even when I was young, I wanted to grow up and be an artist – so making and creating has always been a part of my life.
I am drawn to clean, simple and cost effective design projects paired with artistic natural elements and pops of color. Basically give me raw wood, a simple design, acrylic paint and a hot glue gun and I am a happy gal.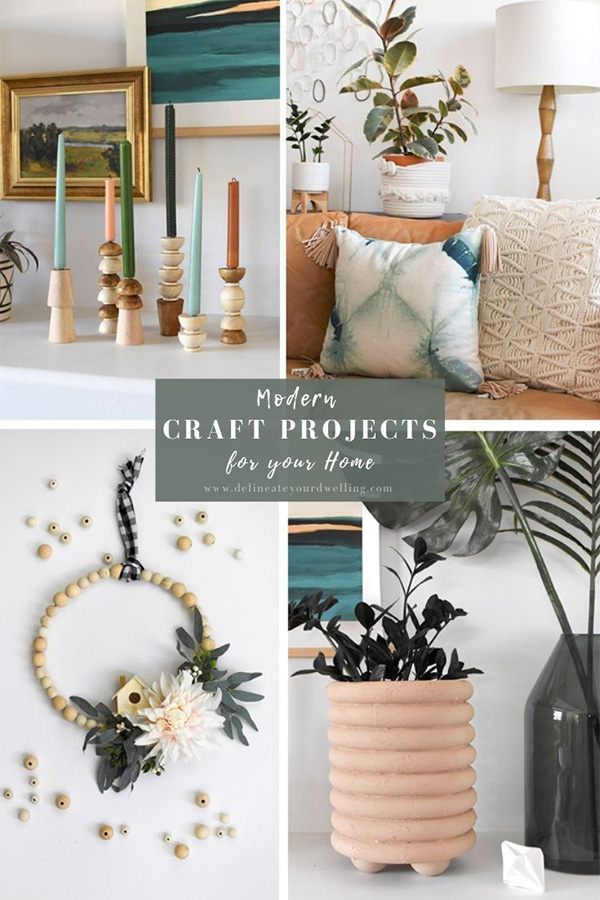 DIY Wooden Candlesticks \ Earth tones Tie Dye Pillows
Boho Floral Wooden Wreath \ Baking Soda Ring Planter
Are you looking for a few of my most popular easy craft projects?
Check these out:
Earth Toned Tie Dye Pillows
Tips to draw Succulent Art Work
DIY Confetti Tray
Easy Painted Luggage
How to make a custom Twister Game
Mini Watermelon bags
Painted Plastic Flatware
And if you are interested, you can check out even more of my recent colorful and creative craft ideas right here. Be sure to pin these fun ideas for a later date!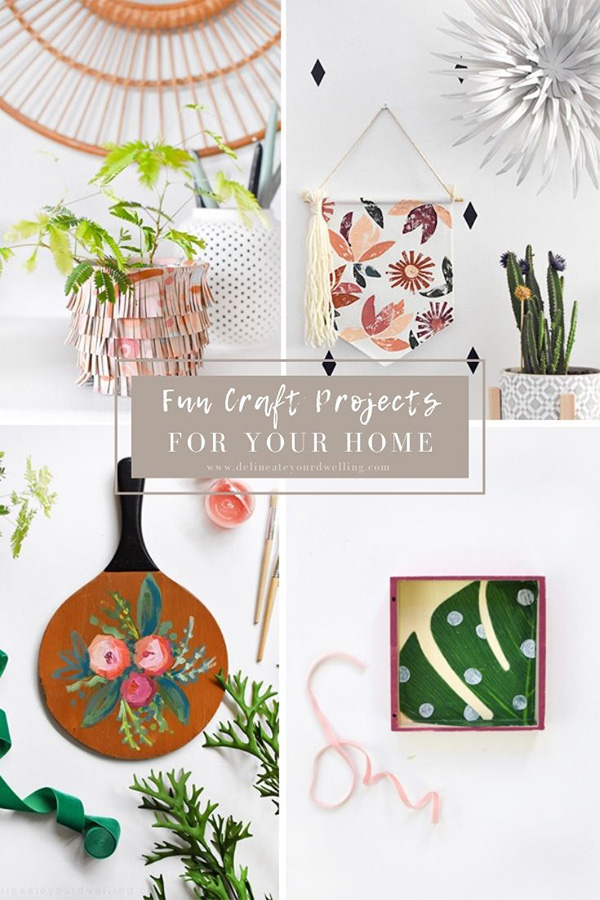 Painted Fringe Leather Pot \ Flower Stamped Wall Hanging
Abstract Painted Flowers \ Monstera Leaf Shadow Box
Creative Ideas