If you are looking for great clay projects or craft ideas using either air dry clay or oven baked polymer clay, then you have come to the right place!
With over 30+ projects, this is the place for your creative clay inspiration to bloom!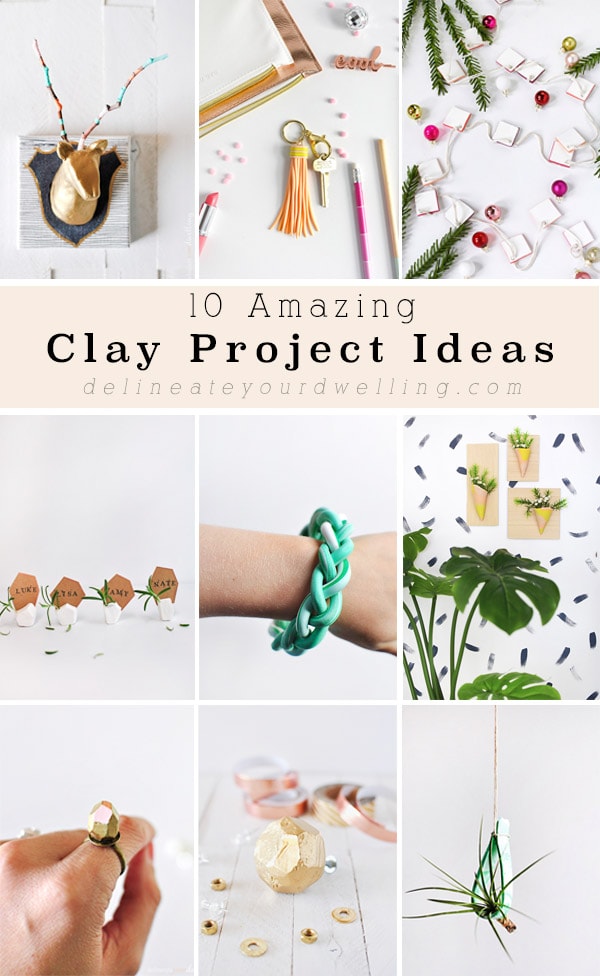 Clay Projects
I have made so many projects with Air Dry Clay and so many projects using baked polymer clay. Using either of these materials are such a fun way to spend your time and with just a little bit of practice, you can really create the most amazing crafts.
Looking for more about Air Dry Clay? You will like these, too.
And if you are looking for inspiration on what to make – here are some of my most popular blog posts below.
Check out some of my recent colorful and creative craft blog ideas right here.