Tassel Top Purple Pumpkin
INSIDE : Learn how to create a colorful DIY Tassel Top Purple Pumpkin that is full of gorgeous baker's twine tassel texture! It's a great addition to your table this fall season.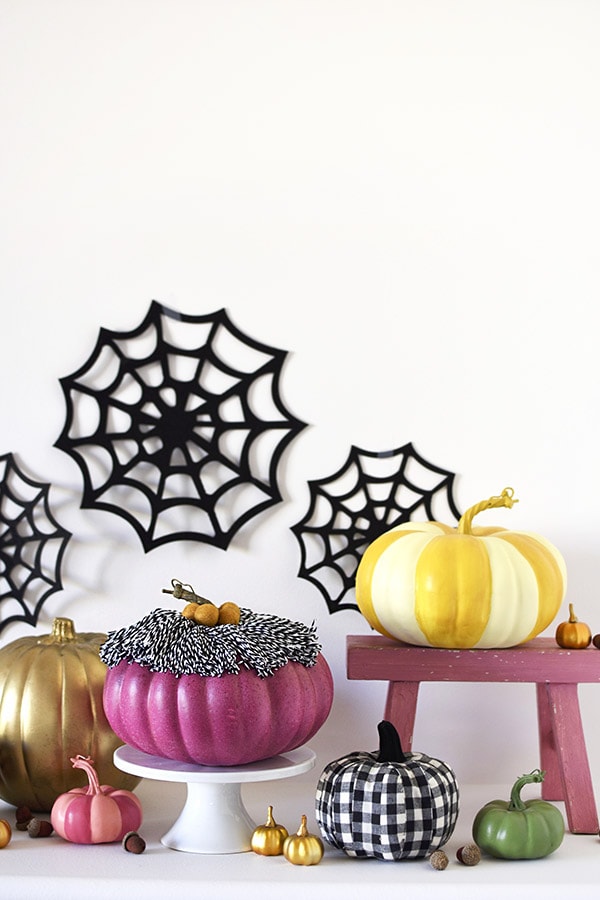 This post may contain affiliate links. See full disclosure here.
This post has been updated from it's original October 2018 publish date.
A few weeks ago, I did a fun Facebook and Instagram LIVE making this tassel pumpkin. I showed how to actually make a tassel and then had everyone help me decide which color of felted balls to add to the top by voting, YELLOW OR LAVENDER!
As you can see, the mustard yellow won out.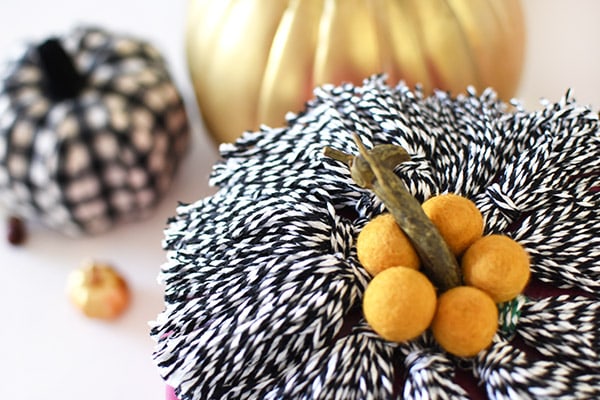 Looking for fun kid Halloween costumes? See these adorable
I love this fun orchid / purple faux colored pumpkin. I think it is such fun each Fall and Autumn season to pull out my box from the garage and re-discover all my pumpkins from past years.
And even better is that within just moments, I have an entire home full of wonderful far decor… without having to spend any additional money! I considered that a win win for everyone.
The striped yellow, striped pink and green pumpkins are from my DIY Peppy pumpkins.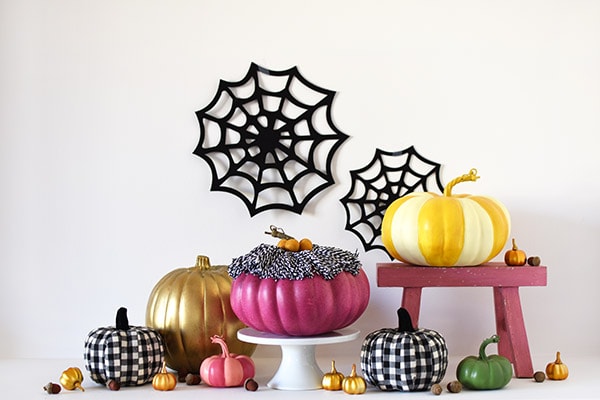 Looking to add a few fun pumpkins to your Fall decor? Check these out…

Okay, let's get into how to make this tassel pumpkin project.
What supplies do I need to make a Tassel topped Pumpkin?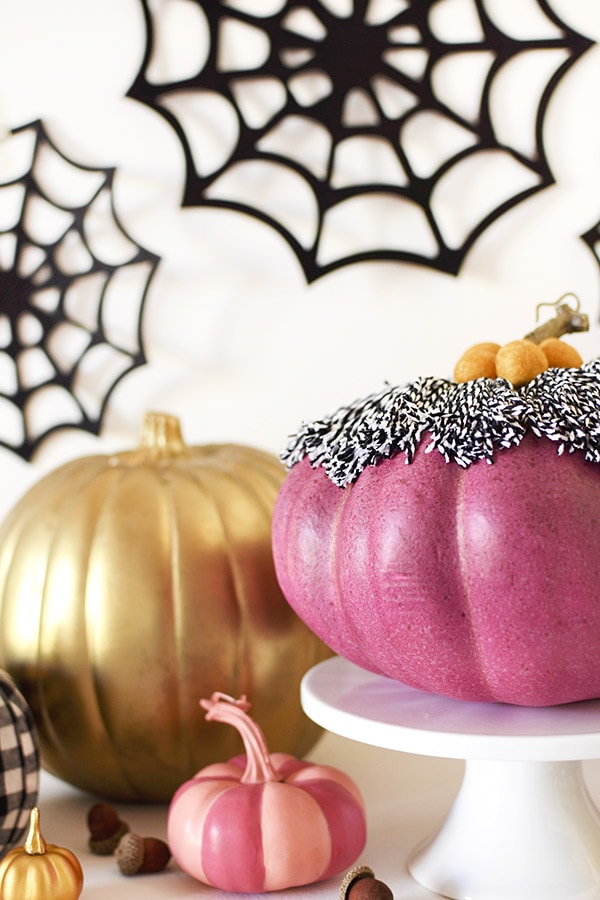 How do I make a Tassel Pumpkin?
To make a tassel pumpkin, you have to make about 12 to 14 tassels first. I used black and white baker's twine, but you could also use yarn for a thicker look. You can find instructions on creating tassels in my Lounge Tassel Pillow tutorial if you don't already know how.
Once you have made roughly 12 tassels, it's time to add them to your pumpkin!
I added each of my tassels right at the stem of my pumpkin and secured them with hot glue.
After the tassels were added, I glued four yellow felted pom poms to cover the tassel tops.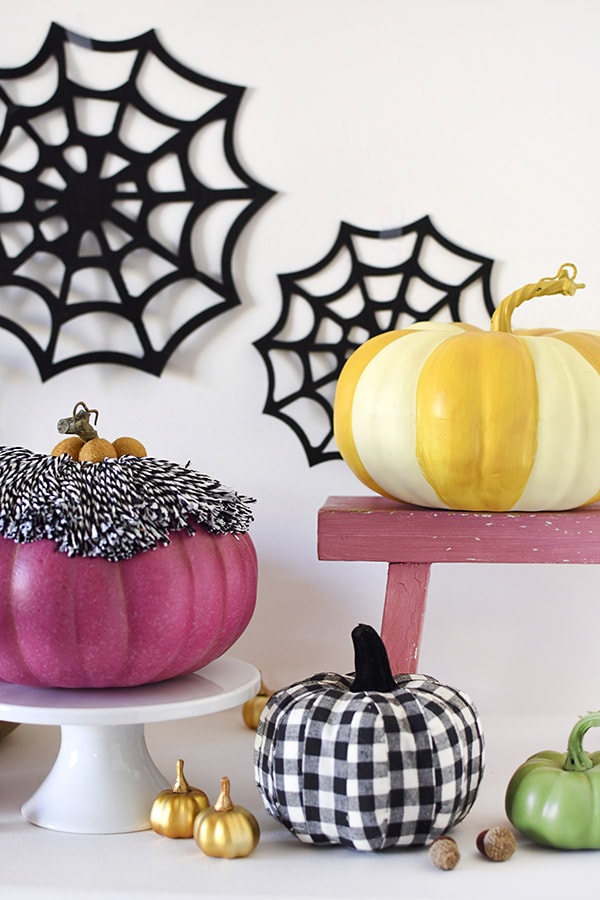 So let me know in the comments below, what colors will you be using this fall season.
Are you loving the white and yellow striped pumpkin? You can find that and many other fun pumpkins from over the years below!