Plastic Cup Pumpkin Planter
INSIDE : See how to take a simple plastic cup and transform it into a fun festive Pumpkin Planter! You can make this quick DIY Face Vase craft with your kids, too!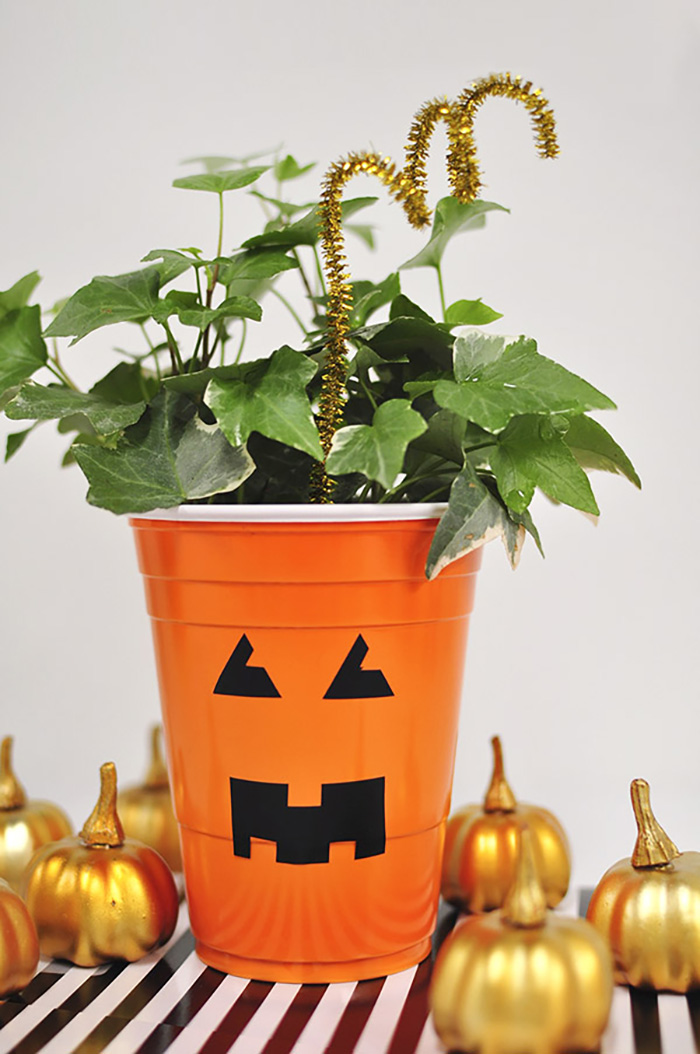 This post contains affiliate links. See my full disclosure.
This post has been updated since it's original publish date of October 2015.
I love bringing my outdoors plants inside when the weather starts to cool. And even more so when the temperature changes and many of my plants start fading away. Did you know you can extend the life of some of your favorite plants by making them house plants?!!
Supplies needed to make solo cup Pumpkin Planters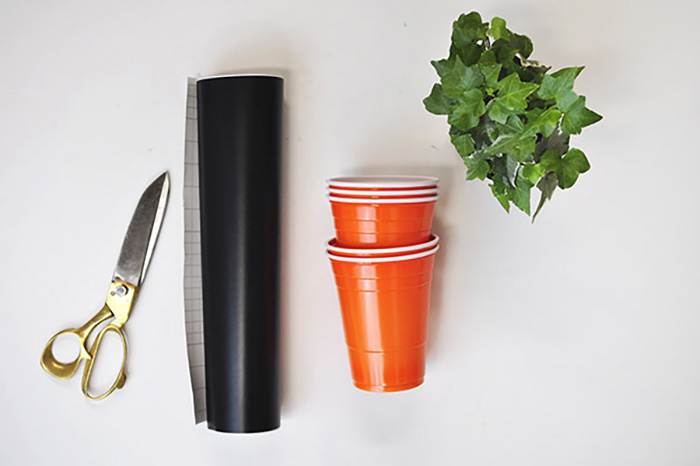 How to cut vinyl shapes with scissors
To cut vinyl shapes with scissors, you can simply place the vinyl with the backing paper side up and draw the shapes you are wanting. Then, carefully cut out the shape using scissors. Be sure to cut through the vinyl and the backing paper.
I cut out two triangles and a Frankenstein style mouth from my black vinyl.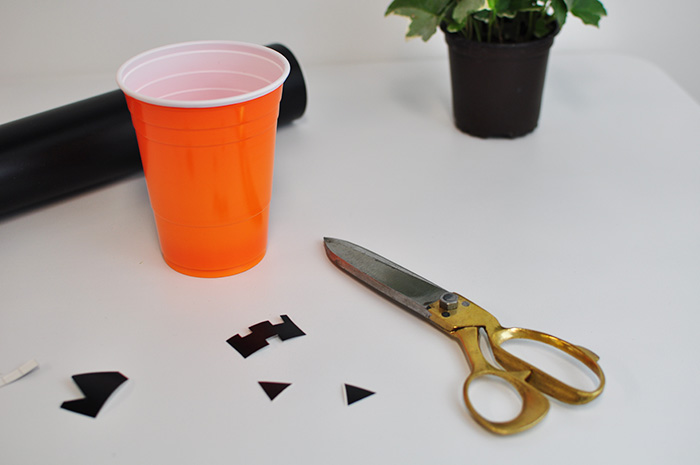 Here are some tips for cutting vinyl shapes with scissors. First, use sharp scissors. Dull scissors will tear the vinyl and make it difficult to get a clean cut.
If you are making intricate designs, it might be helpful to use a cutting mat. This will protect your work surface and help to prevent the vinyl from slipping. It also may be helpful to use a template. You can make your own template out of paper or cardstock, or you can find templates online.
Cut slowly and carefully. It is better to make several small cuts than to try to make one big cut.
Once the shape is cut out, remove the backing paper.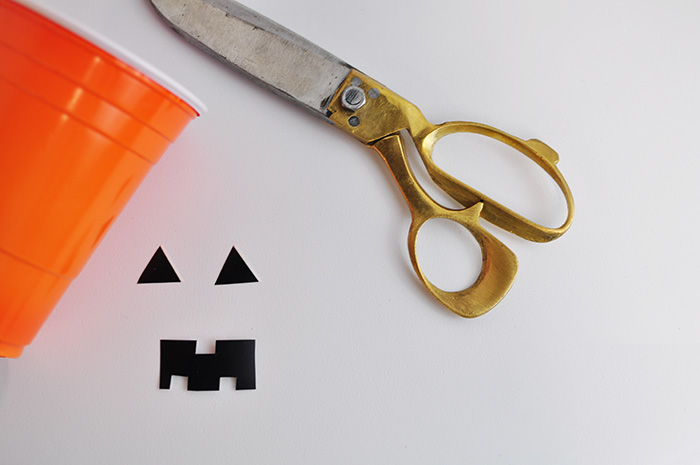 Once the vinyl shapes have been cut out and the backing is removed, you can place them on your orange cup.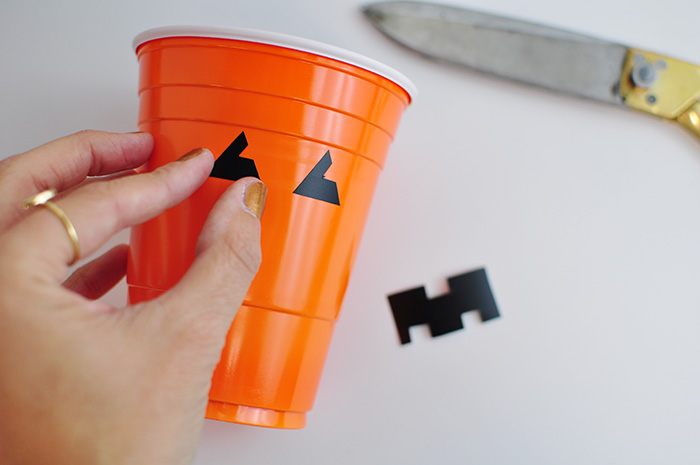 You can how cute this orange cup is already looking!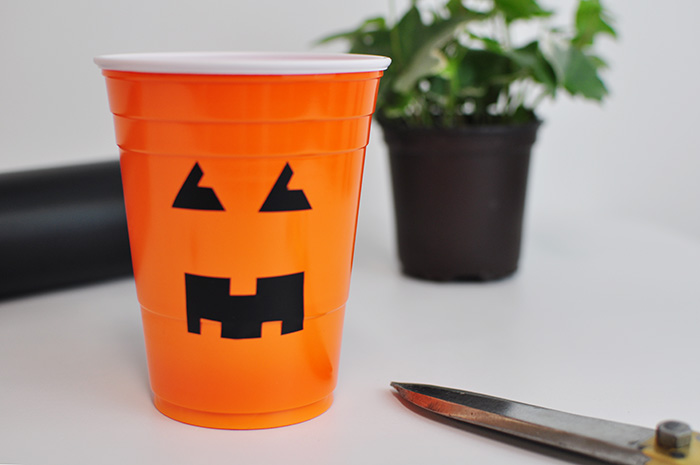 Curling a Pipe Cleaner
To add just a little more fun to your plastic up pumpkin, you can add a metallic gold pipe cleaner!
To curl a pipe cleaner, start by wrapping it around a pencil or other cylindrical object. Slide the pipe cleaner off of the pencil and be careful not to disturb the curl.
Leave the bottom portion of your pipe cleaner straight so you can insert it into your plant's soil!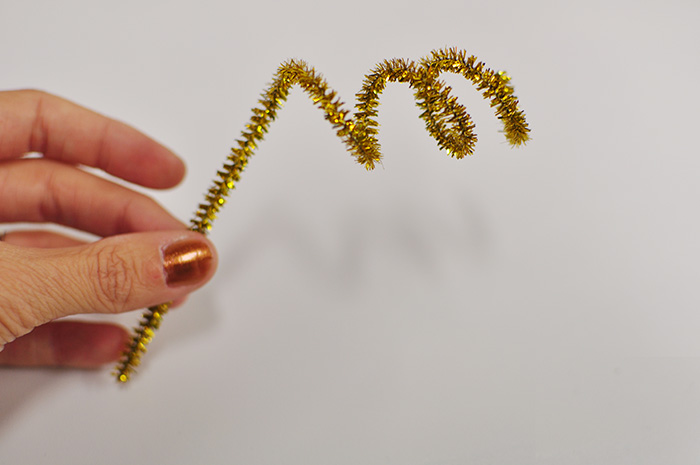 Pumpkin Cup Plant
Lastly, place your small plant in the cup. I used English Ivy for this project and loved how the ivy grew and gave a organic / wild feel to it.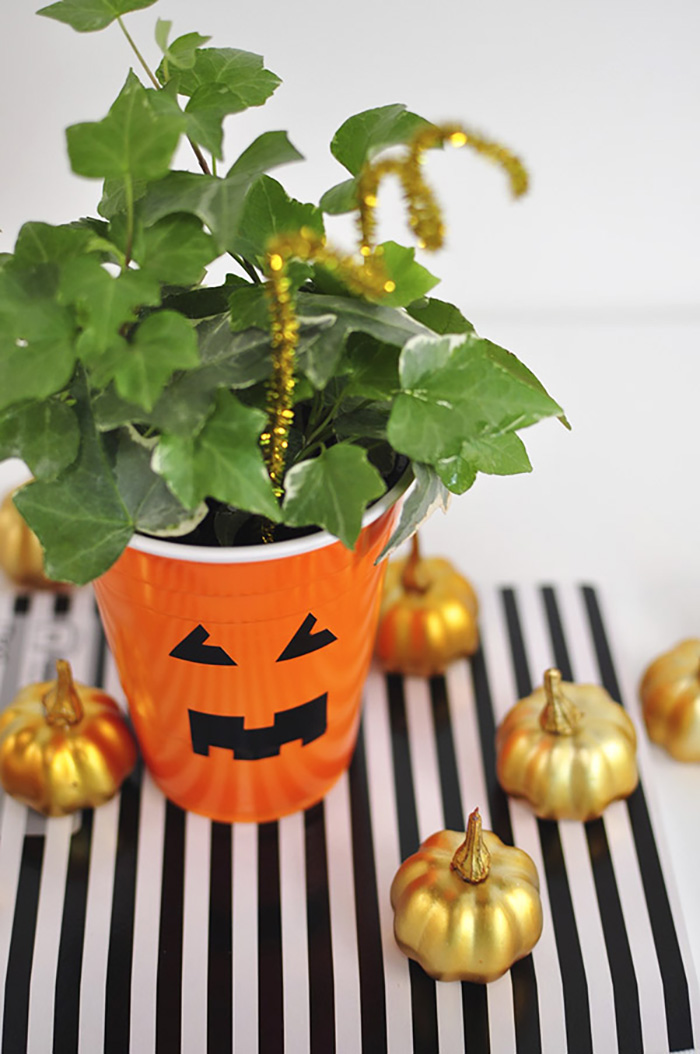 There are so many fun plants you could use on this fun Fall craft project!
AND I have since done a few additional pumpkins with googly eyes and even stick on mustaches, too!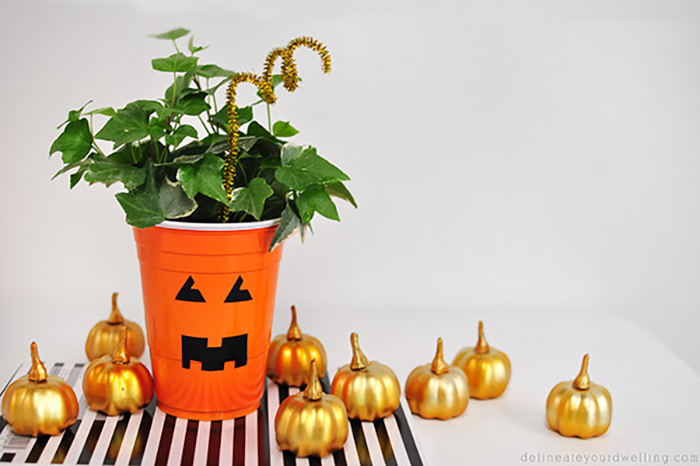 How cute would this be with some succulents or even a little head of grass? It could be your very own halloween chia pet, ha!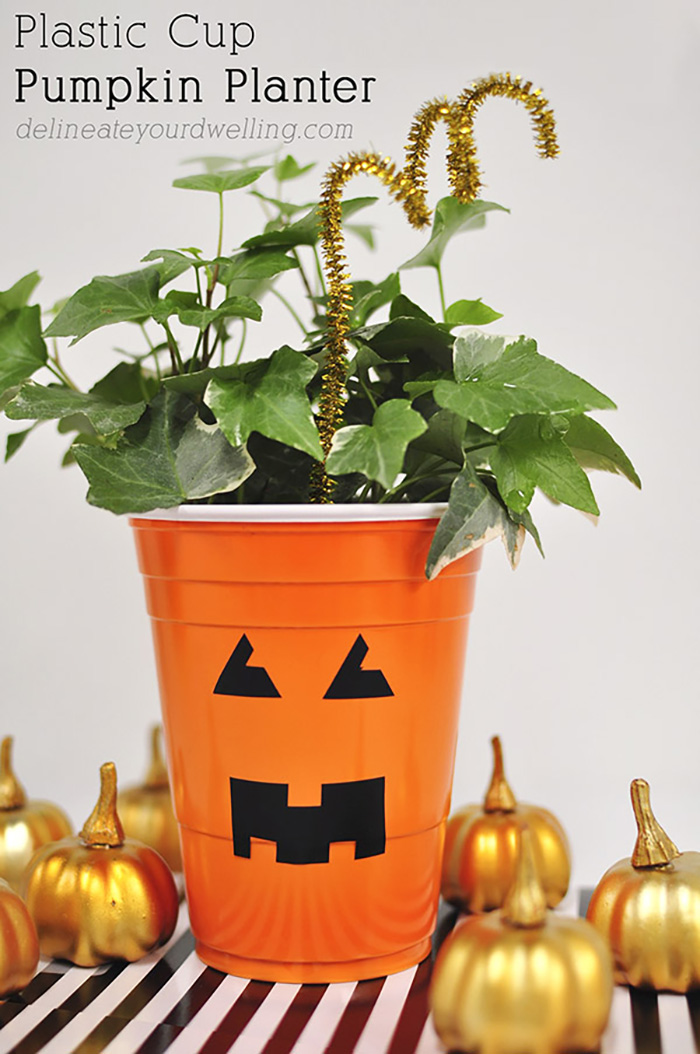 Ready to check out some of my other fun pumpkins from over the years?
Looking for fun kid Halloween costumes? See these adorable DIY Scuba Diver Halloween Costumes, Baker + Cupcake Costumes or Little Planet Halloween Costumes!
Looking for other face related projects I I have made? You might like these!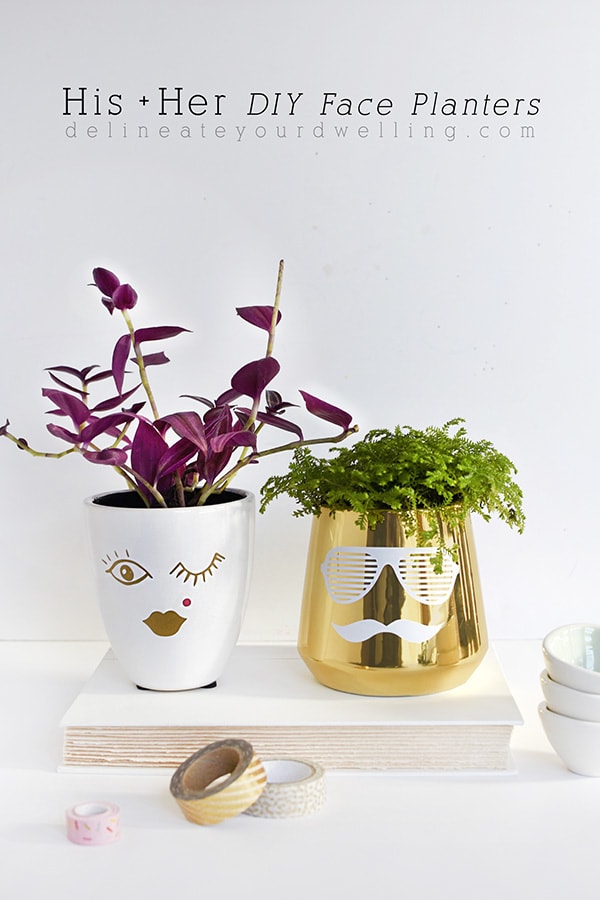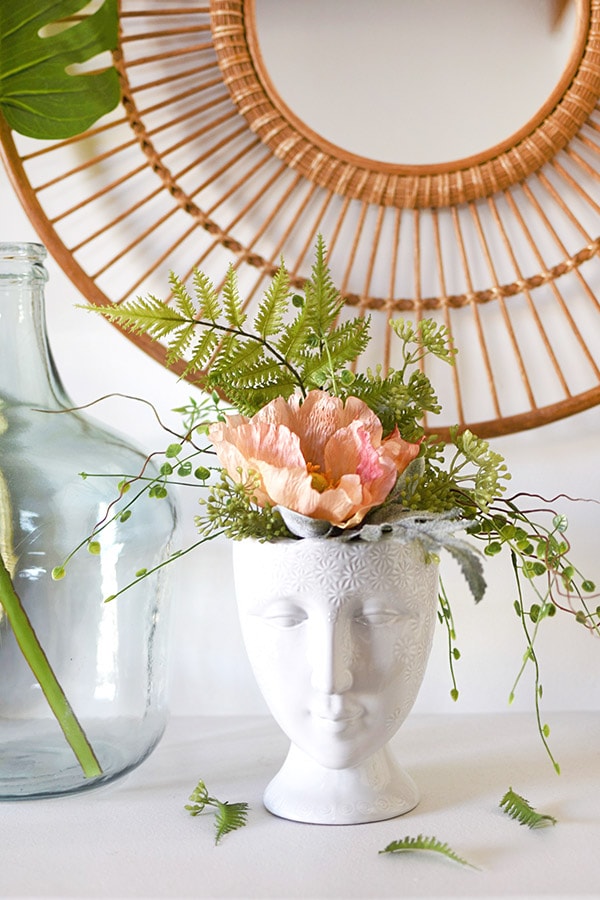 Christmas Winter Lady