Tips for Sticking to your Blog Goals
INSIDE : Tips for Sticking to your Blog Goals and not getting burnout during the first three years!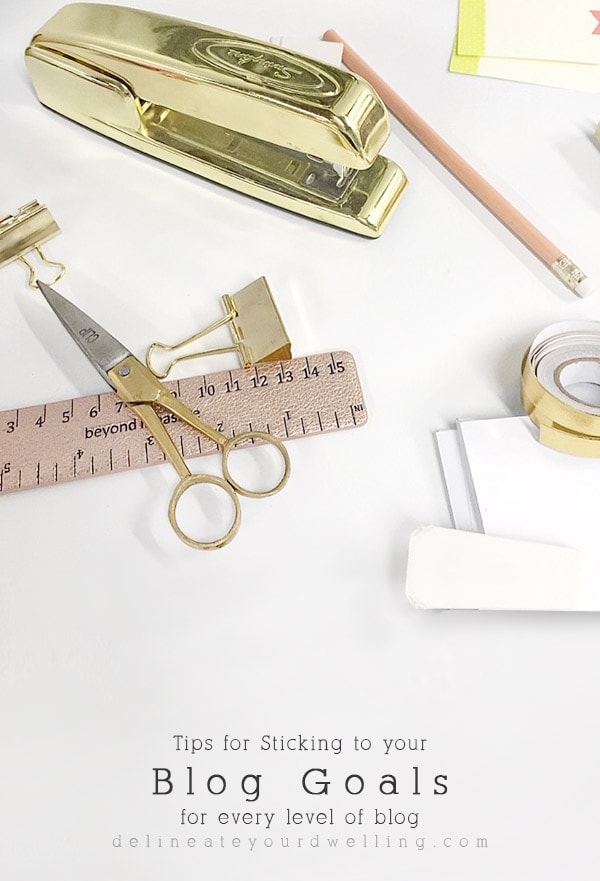 Last week, I talked about 5 Tips for helping you Stick to your Goals and it seems from the number of people who read and shared that post, that you all are on track (or at least REALLY want to attempt) to follow through this year! Bravo for you, all! Today, I'd like to slightly switch gears and talk about Tips for Sticking to your Blog Goals, for every level of blog.
This post contains affiliate links. There is absolutely no additional charge to you.
I am a firm believer in making plans, goals and setting your aspirations. I really think good things come to those who work hard towards a dream and it's very rare for opportunity and notoriety to just fall in your lap. Today I am breaking down the goals I set for each year of blogging from beginning to my current day.
TO THE NEWBIE BLOGGER:
If you are toying around with the idea of a blog, I say by all means, go for it! By nature, I am a planner. I rarely just jump into something without putting much thought into it. When I decided I was going to do a blog, I decided I was going to do it to the best of my ability. I spent hours reading up on blogging. I took notes on where people put things on their sidebar. I read the book Blog, Inc (I think it was the only blogging book back in the day) and as many "day in the life of a blogger" type posts as I could.
I finally took the plunge in 2013 and Delineate Your Dwelling was born! About a year into blogging, I read Abby's Building a Framework, the Ultimate Blogging Handbook. In her starter package, she has 209 pages of blog-growing strategies with actionable steps and real-life case studies. If you are needing step by step help in those early days, this is a great place to start! Abby also has two additional packages with videos, private Facebook groups and interviews from other bloggers… so much good information.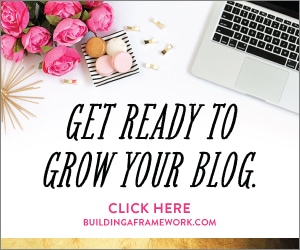 NEWBIE BLOGGER GOALS:
-Stay the course.
-Learn as much as you can that first year and be forgiving of yourself.
Jumping into the blogging world is a lot at first. There are so many things to setup and do and they all seem like immediate needs!
It's important in that first year to set attainable goals that work for your life. Are you a stay at home mom? Do you still have a full time job and doing the blog in the evenings?
-Find a schedule that works for you and that you can be consistent with.
-Find your voice and style and the rest will come with time! Don't give up.
TO THE SECOND YEAR BLOGGER:
You've passed that first year – way to go! That is a big accomplishment right there. Once I passed the one year mark, I knew this was something I was going to love and I wanted more! I had finally settled on a posting schedule that worked for me, while having two small children at home. I was ready to start taking steps to streamline my blogging process. I found CREATE Blog and Editorial planner. It helps to create exceptional content, get more done and smash through your blogging goals. DONE and DONE!
At this point, I started investing in a few items to help my blog look more professional and I share those five things I couldn't blog without here.
SECOND YEAR BLOGGING GOALS:
-This is the year to make a list of maybe 3-5 actionable items to start working towards. It could be to save up enough money to get a new digital camera or camera lens. One of the things I really worked on in my second year of blogging was my social media plan! It's important to have the basic social media tools in place to get your message and posts out to your readers, old and new.
– I made a plan to up my social media game and I talk all about it here. Things like Tailwind and Submission sites really helped me, too.
TO THE THIRD YEAR BLOGGER:
Due to slow and steady but always upward growth, I am more excited for this year than any year of my blog yet. I took the time to learn about blogs. I took the time to read ebooks and set my blog up for positive growth. I took the time to learn how to most efficiently work on my blog while also being at home with my kiddos. And I took the time to invest in some time saving social media plans.

THIRD YEAR BLOGGER GOALS:
This is the year to stretch your wings as both a creative and a woman entrepreneur. You have set the groundwork for a solid, thought out blog. You know what you are doing and are excited to see where this creative journey takes you! Looking forward to working with more brands (I started being proactive in contacting 1 brand a month in year three), creating content that your readers WANT to read (Create a reader survey to get this information) and have a more open dialog with them via your newsletter (I really want to focus on creating a focused newsletter).
I know this was lengthy, but it's important to share with each other as we grow and learn. Every blog and business is different and keep in mind that most blogs do not explode over night, but I really believe with time and following some of these steps, you also can be well on your way to a successful site that you are proud of!
And if you are ready to start afresh and take back your life – make and KEEP your goals, you might be interested in my ebook, Just Start. Because nothing changes until you begin!
Ready to dive a little deeper into this exciting topic? I'm SO THRILLED to share my Just Start ebook with you!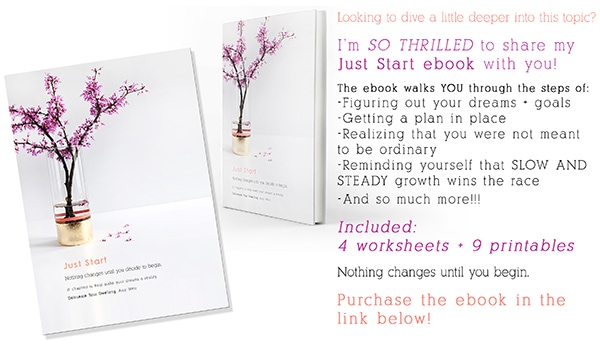 The link to purchase is below!!

So, for all you bloggers out there… how long have you been blogging and what are some of your goals! Leave me a comment below, I'd love to hear what they are and cheer you on in this new year!
Looking for more BLOG related topics? You might like these.

SaveSave
SaveSave
SaveSave
SaveSave
SaveSave
SaveSave