INSIDE : Learn how to make a Nativity Scene for the Christmas season out of simple wooden clothespins from your local craft supply store.
As Christmas approaches, I have been trying to shift my focus from the typical buy buy buy that is so easily our mindset and onto what the real focus should be, the birth of Jesus.
I thought creating a fun Nativity Scene for my kids to play with would be a wonderful way to make it more real. It was finally time to break out my spare clothes pins and I am so thrilled with the outcome!
I also wrote a post about 7 tips to Slow Down during the Christmas Season.
This denotes affiliate links. See my full disclosure.
What supplies do I need to make a Clothes pin Nativity Scene?
Small amount of bead wire for angel's halo
Yellow button for the guiding star (i added mine after all the pictures were taken)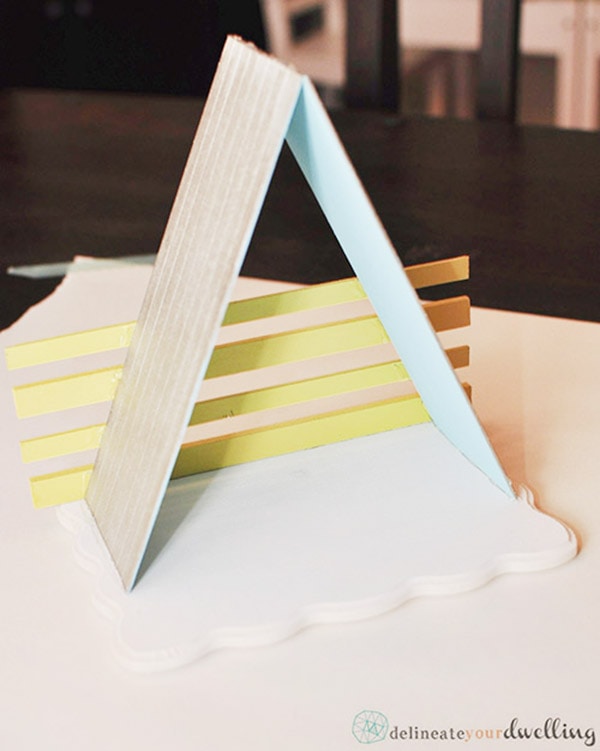 How do I make a simple wooden Nativity Scene?
Start by sanding all of your wood pieces. Next, paint all of the wooden parts of your manger and allow them to fully dry. I painted the base of the manger white, the interior of the roof a soft blue and the back of the manger pieces, yellow.
Start to slowly assemble them using a hot glue gun. I built the roof first and secured it to the main base. I, then added the yellow back pieces one at a time.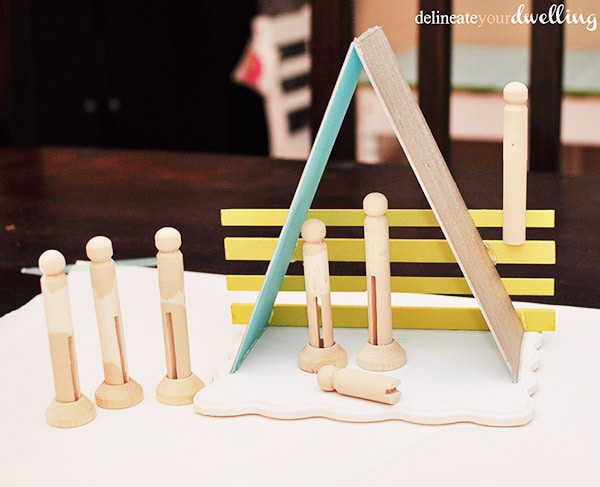 How do I make a simple wooden Clothespin Nativity Scene people?
Next, sand smooth all the clothes pins selected to be your Nativity characters. I cut down one clothes pin about in half, to be baby Jesus. Using a flesh color, paint the heads, necks and shoulders of all the people.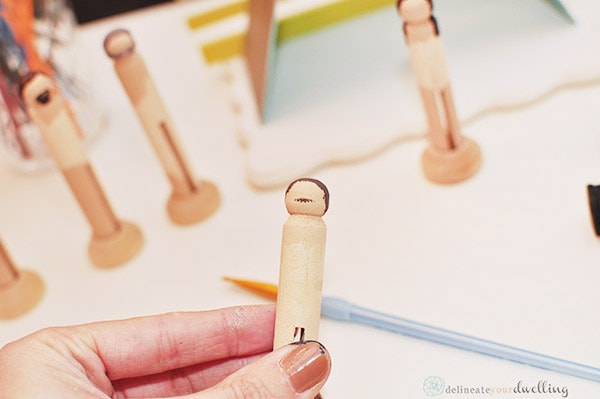 Now, this is the fun part. Using different colors, paint on each person's hair. I also added facial hair for the three wise-men and Joseph. And apparently in my Nativity, Joseph is quite the hipster with that mustache.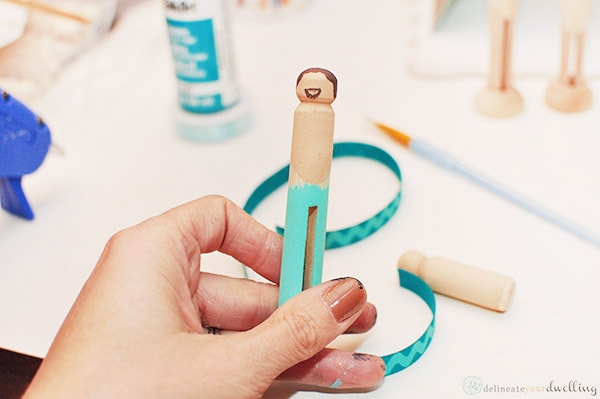 I selected paint and ribbon for each character and proceeded to paint everyone's "pants".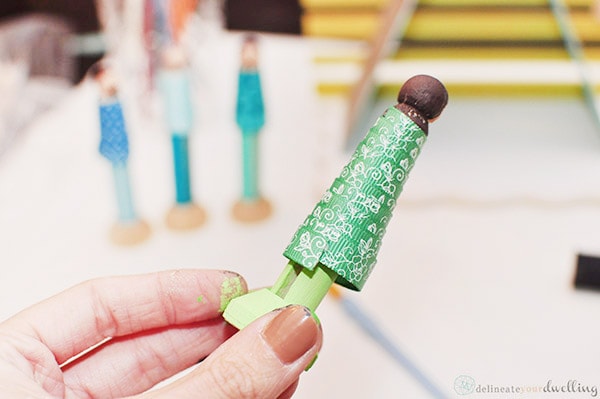 Using ribbon, I made each character's outfit and secured with hot glue.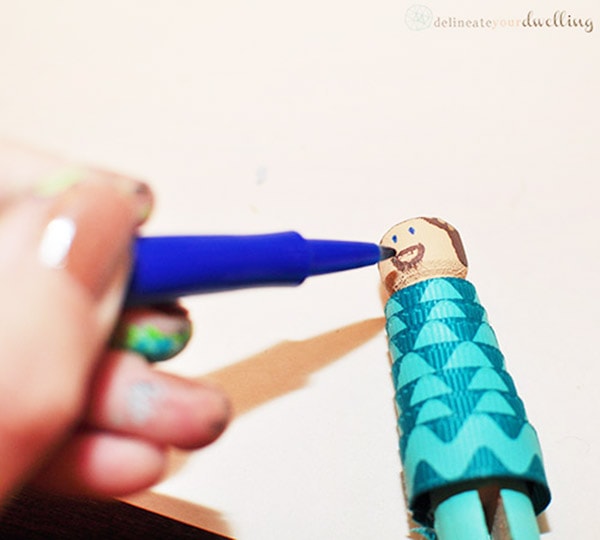 Everyone got a pair of eyes and the ladies got little pink lips using permanet markers. A steady hands is the name of the game here, folks.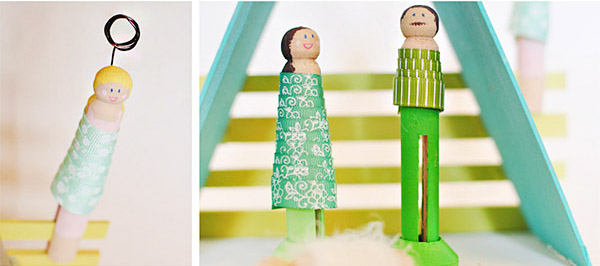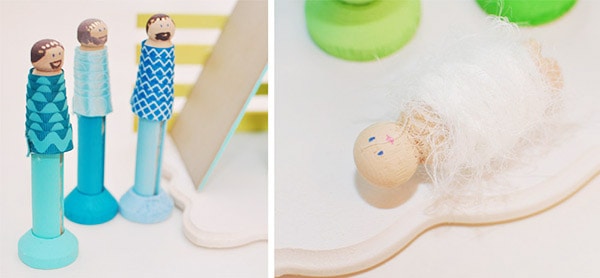 I intended for this to be a set that my kiddo's could play with, but being only 1 + 2, this is a little too fragile for them still. But, oh it is adorable.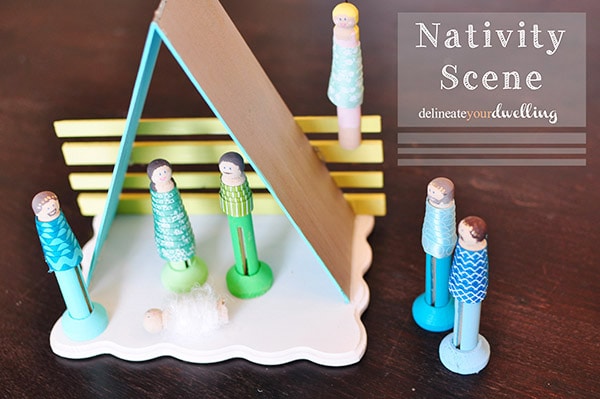 Do you have a favorite Nativity set that you get out each Christmas?
You might want to check out some of my other fun Christmas projects, here!