10 Must Give Creative + Inspiring books!
INSIDE : A handful of some of my very favorite creative and inspiring 10 Must Give books! I have read them all and I think you'll love them, too!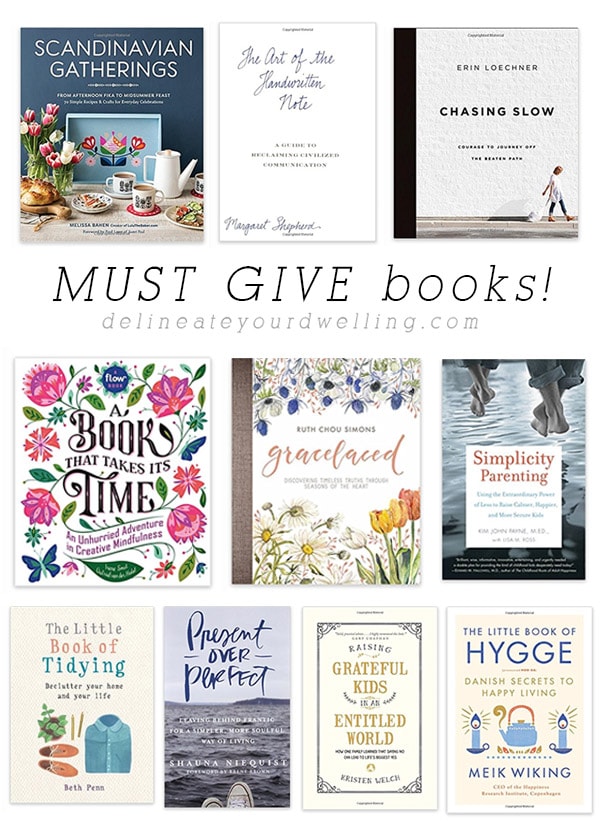 This post may contain affiliate links. See full disclosure here.
Updated post from November 2017.
I love reading. I love all different types of book but my very favorites are either inspirational, self-help types or creative inspiration type of books. And although I go through phases where I read more and times where I don't… you can always find a stash of them in various spots of my home for when I have a spare moment to read a chapter or two.
Today I am sharing 10 Must Give books that I enjoyed over the last year. And you can check out my Favorite Fiction books on Amazon, here.
Creative + Inspiring Books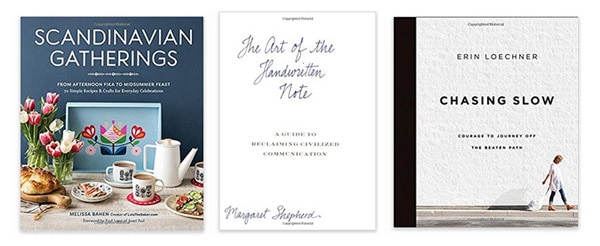 Scandinavian Gatherings
My sweet friend, Melissa from Lulu the Baker wrote Scandinavian Gatherings and I love it. I shared one of her amazing projects from the book here in her Tiny Star Wall Hanging project.
I think there is such goodness in sitting down and writing a letter on a piece of paper. I love that this book dives into all the etiquette of that slowly dying art form.
Chasing slow is all about slowing down and finding courage to journey off the beaten path. She talks about refreshing your perspective, renewing your priorities, and shift your focus to what matters most.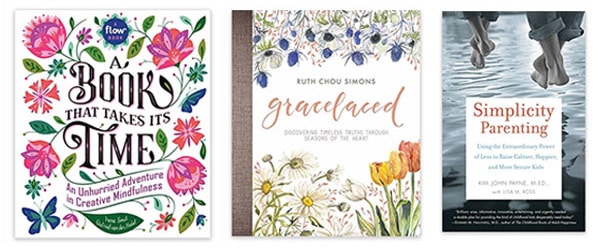 I so so enjoyed all three of these books!
A Book that takes it's Time goes through how making and finding ways to have creative mindfulness is good for our bodies and souls! It has chapters on taking time to breathe. Taking time to create. Taking time to reflect and taking time to let go.
Gracelaced is a Christian book geared towards discovering truths during all four seasons of the year and your heart. I wrote a post about this soul changing book.
I can't say enough good things about Simplicity Parenting. It talks about how to use less while raising calmer, happier and more secure kids! With too much stuff, too many choices, and too little time, children can easily have all kinds of problems – let's take it back to a more simple way.

The Little Book of Tidying helps guide you along to decluttering your home and your life!
Present over Perfect is my heart book. Immerse yourself in this compelling vision for an entirely new way to live: soaked in grace, rest, silence, simplicity, prayer, and connection with the people that matter most to you.
Grateful Kids in an Entitled World
Raising Grateful Kids in an Entitled World talks about using less can often give our kids more.
The Little Book of Hygge is a look into the Danish Secrets of Happy Living.
Looking to dive a little deeper into the topic of starting something new in your life? I'm SO THRILLED to share my Just Start ebook with you!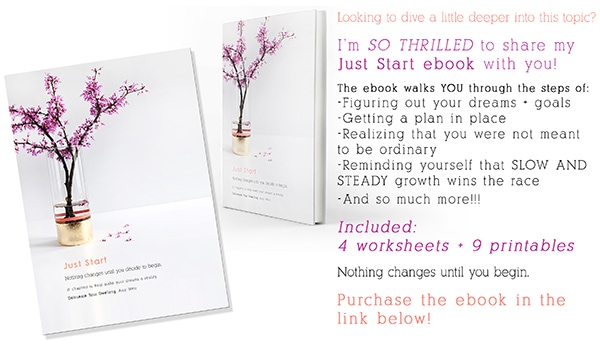 The link to purchase is below!!

Interested in some other great books, you might want to check out these below or shop my favorite books here.
MY 10 FAVORITE CREATIVE CRAFT BOOKS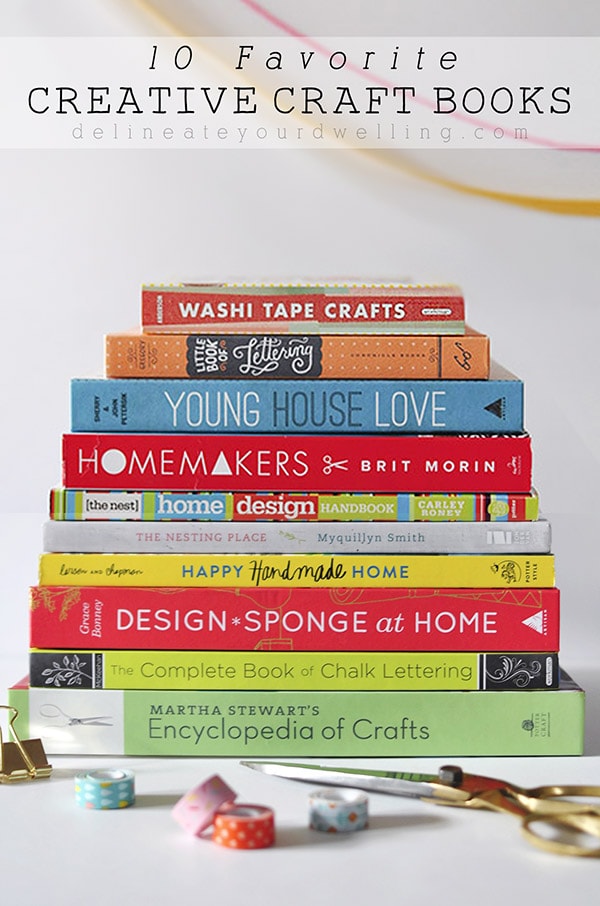 10 BOOK GIFT IDEAS FOR YOUR BEST LADY FRIEND
Oh my word, these are some of MY FAVORITE BOOKS!!!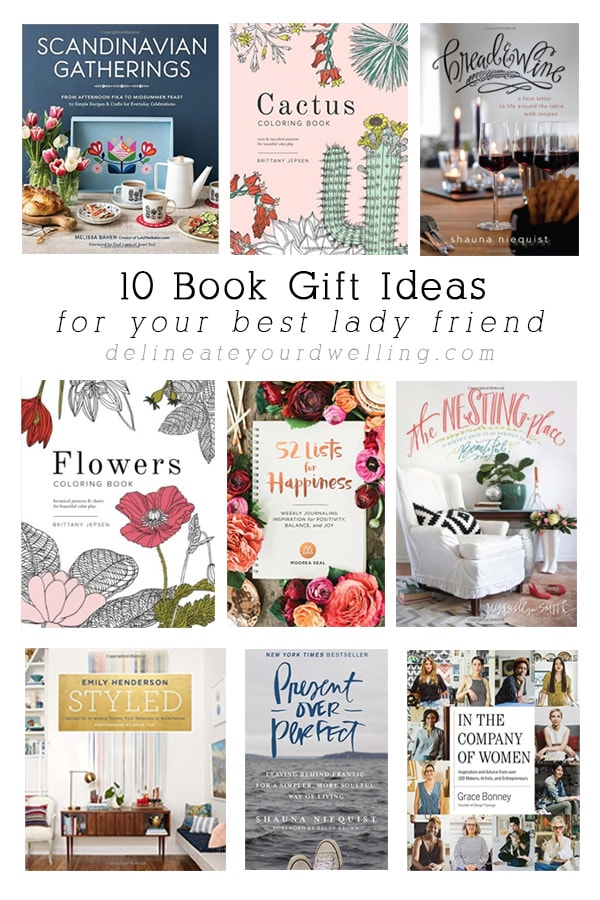 And if you are interested, you can check out all my past gift guides here!
SaveSave
SaveSave
SaveSave
SaveSave
SaveSave
SaveSave
SaveSave
SaveSave
SaveSave
SaveSave
SaveSave
SaveSave
SaveSave
SaveSave
SaveSave
SaveSave
SaveSave
SaveSave
SaveSave
SaveSave
SaveSave