INSIDE : How to make festive Marbled Party Cups! Perfect to craft for Cinco De Mayo or any fun occasion. These Marbled Party Cups have the easiest supplies, using simple nail polish a few Dollar Store items!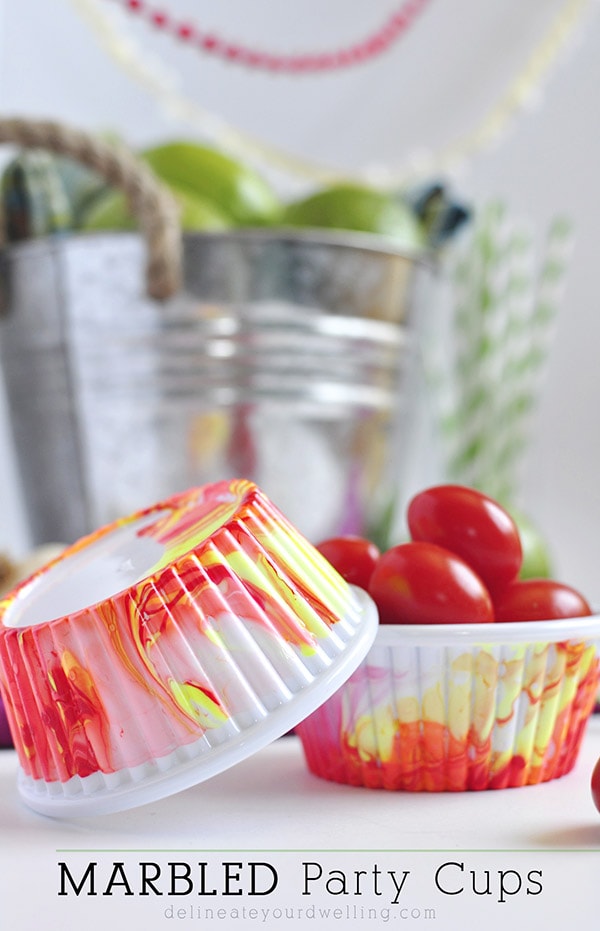 I love a good party and even more I love a great party setup! With Cinco De Mayo coming up (May 5th) I was searching around for bright festive party supplies in my cupboards, but with no luck. Off to the Dollar Tree I went and did I ever hit the jackpot. Today I am sharing how to make easy Marbled Party Cups!
What are Marbled Party cup Supplies:
Nail Polish (five different vibrant colors)
A small disposable tin tray (deep enough to fully submerge cups)
Wooden Skewer to mix
Three small Plastic Cups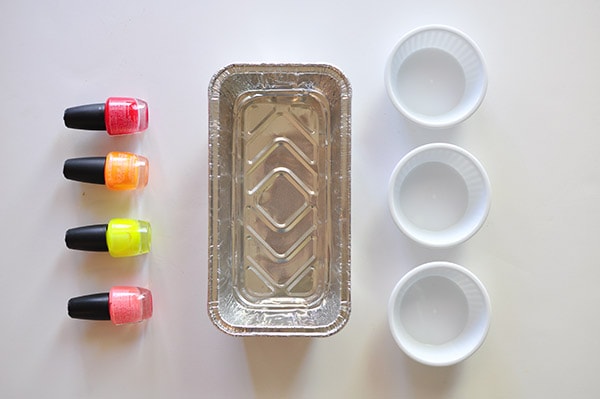 If you are looking for more information about everything involving marbling, my Marbling 101 post might be just what you are looking for!
Let me start off with staying, these are probably dishwasher safe. However, since I got ALL my supplies from the Dollar Tree, I spent a total of $6 on everything so even having a one time use seems worth the cost. Plus you could always hand wash.
You might also be interested in the BOOK that I wrote all about Marbling projects!!
How to make Marbled Party Cups:
First, set out your supplies on something easy to cleanup (I used wax paper) since nail polish is not easy to get up from most materials.
Fill your tin with water high enough that your cups can be fully submerged.
Remove all the nail polish lids. Once you pour your nail polish in the tin, it dries quickly so it's best to get everything ready to go once it's time to start.
Pour a generous amount of nail polish into the tin, using all your colors. Then, quickly give it a light stir with the skewer. This will aide with the marble effect.
I wanted my rims to stay white, so I then dipped each cup in the water "almost" to the top.
Once they all were dipped, I set the cups upside down on the wax paper to dry.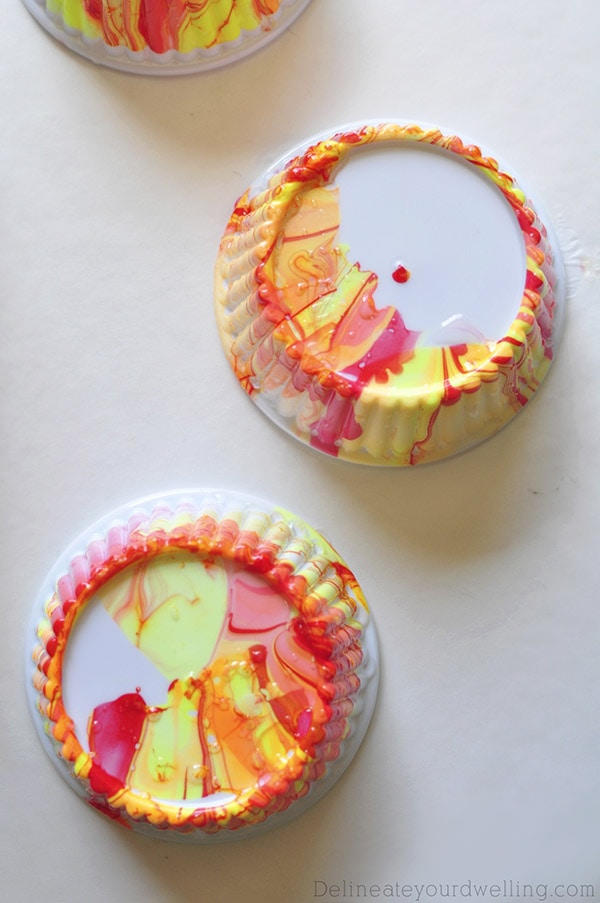 I was already so excited for the bright bold colors! There was just two small spots on the rim that got a little nail polish on them. Once everything was dry, I used a little polish remover to clean the rim and then gave them a nice hand wash to sanitize.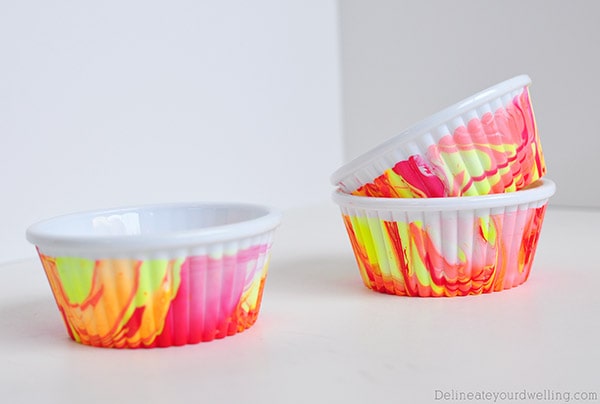 I love the pop of color these fun party cups add to my guacamole setup! And if you need the fresh salsa, this is a favorite.

Want to be instagram friends? Come over and give me a hello!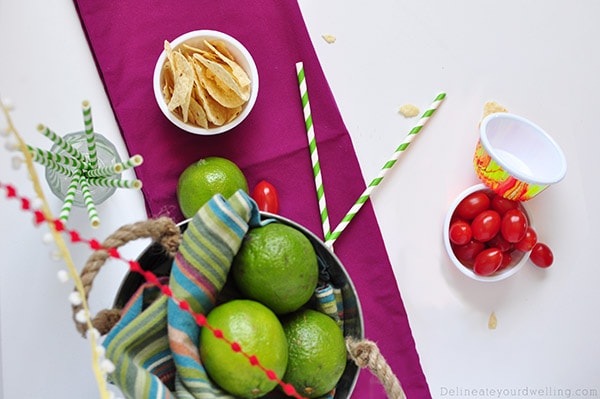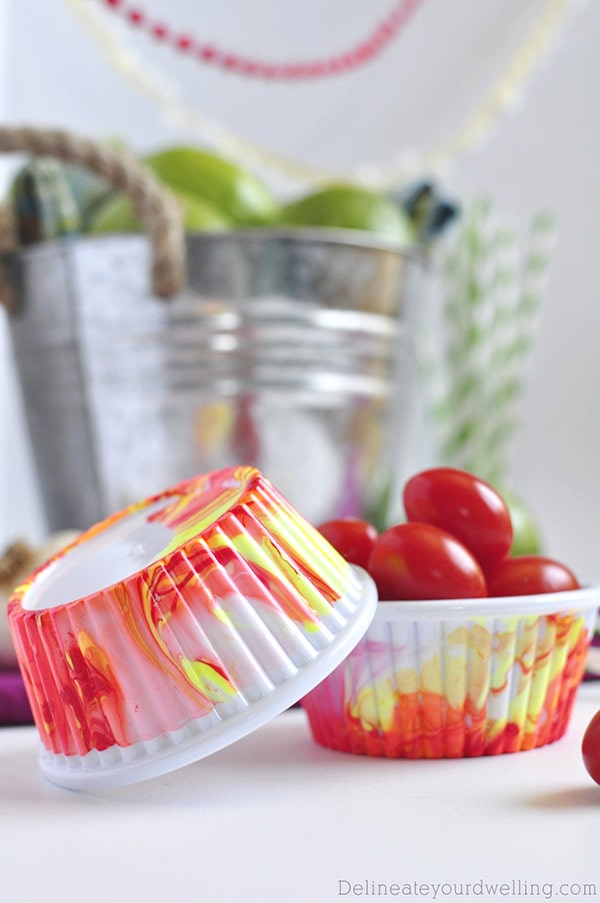 I love parties, I love pops of color and I love these little party cups!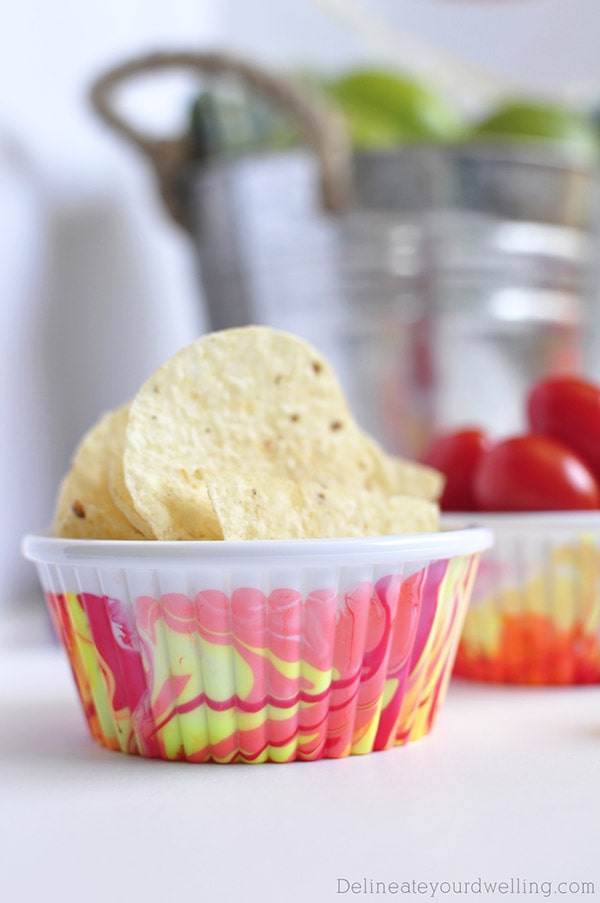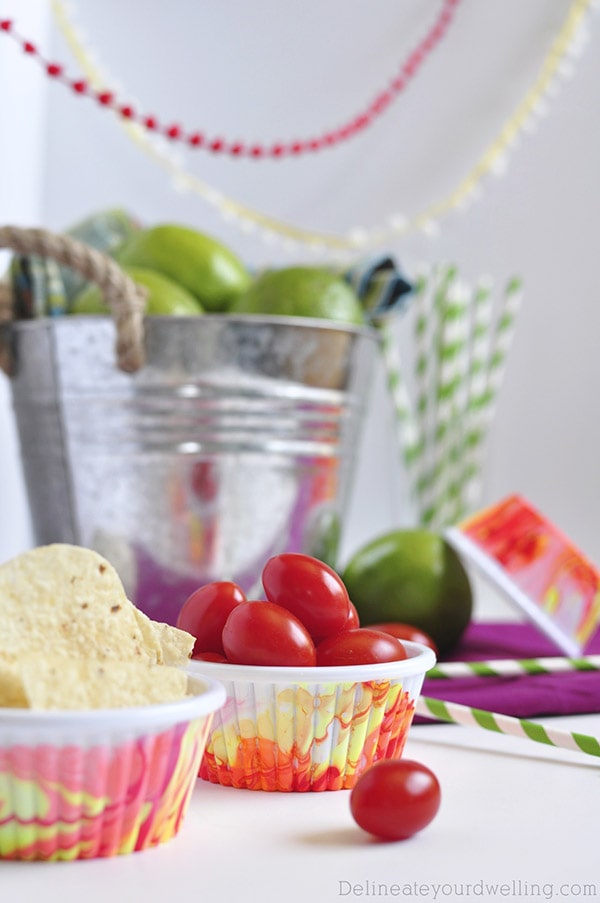 Do you have plans for Cinco De Mayo? Living in NM, it's a big deal around here! I will definitely be drinking a margarita and eating lots of guacamole from my new Marbled Party Cups.
Interested in my many other marbled projects? You can check out some of these!
SaveSave
SaveSave
SaveSave
SaveSave
SaveSave
SaveSave