INSIDE : Learn how to make an easy Handmade Triangle Tote bag using a stenciled sponge painting technique perfect for carrying all your special items around town.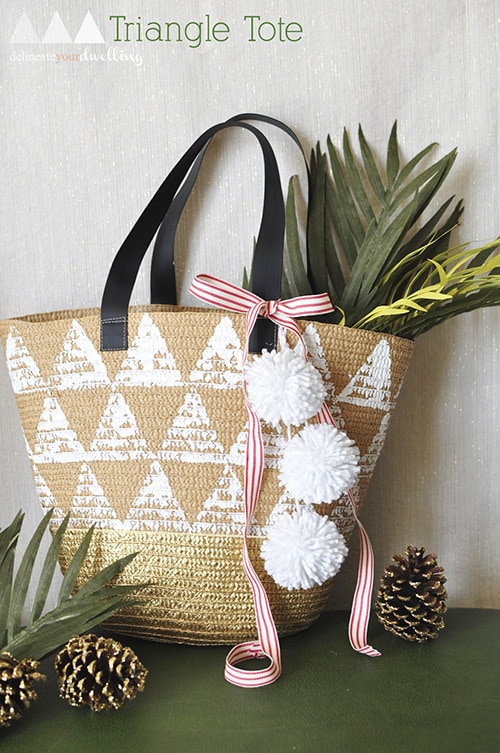 Hello friends. Today I am sharing an Easy Handmade Triangle Tote. I'm not sure about you, but I don't think I will ever have enough bags, purses and totes! I love grabbing one when on the go and it's great to have a few for different occasions.
You can see I am a tote lover, as I've made a West Elm knockoff and a Burberry inspired canvas tote bag. This triangle tote is a quick update to a fairly plain bag and is a perfect gift idea.
What supplies do I need to make a stenciled Triangle tote bag?
Tote bag
Craft Foam Block (or use an old Styrofoam container)
Scissors
White Acrylic Paint
Rustoleum Gold Spray Paint
Ribbon Embellishments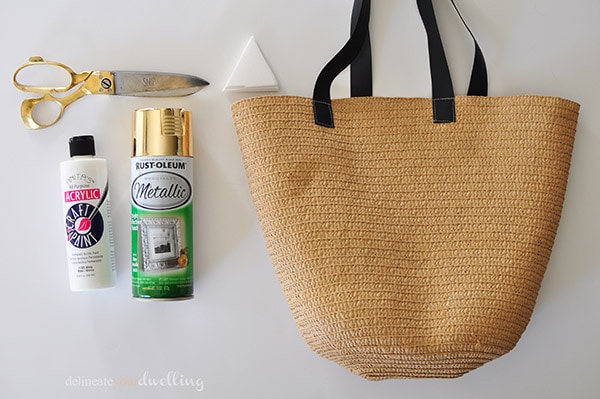 I cut up an old leftover styrofoam container into four or so triangles. I quickly hot glued the triangles together to create my triangle stamp.
I then filled a plate with white paint and started stamping. Did you know you can now buy prints of my Paint Palette tray all beautiful with color?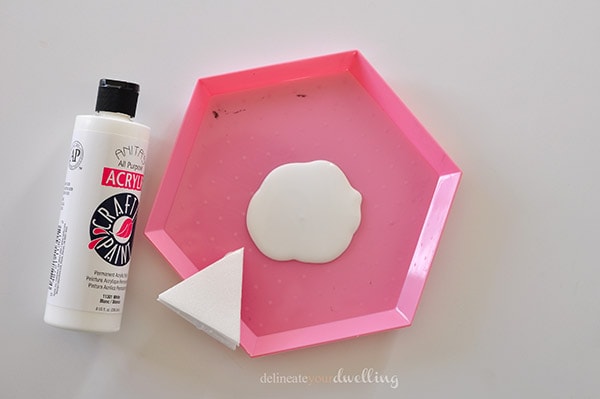 Start at the top of your tote and begin stamping. I created a pattern so that all the points of the triangle would touch each other.
Be sure to gently tap your triangle stamp on a spare paper plate after applying the paint, so it's not too heavy with paint.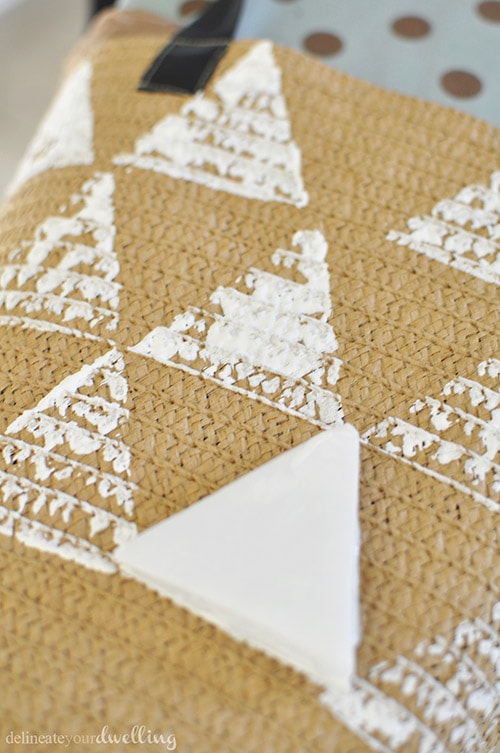 After I had stamped about 2/3 of the way down the tote, I let the paint dry.
Once dry, I used painters tape to keep a nice crisp line and then covered the upper portion of the tote with a plastic bag. I used my favorite gold spray paint to cover the bottom portion of the tote bag. It only took about 2 coats of paint for nice even coverage.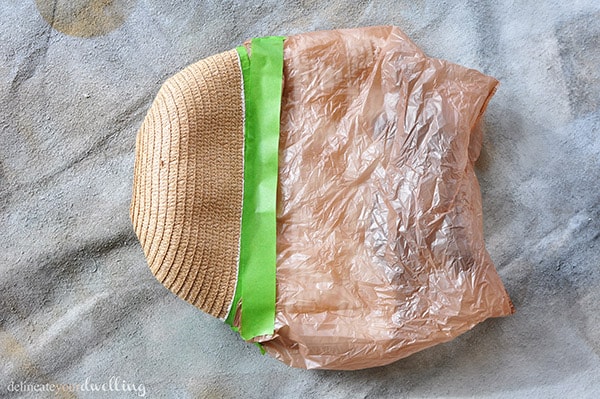 Here is my finished tote after the paint has dried. She's all ready to be gifted!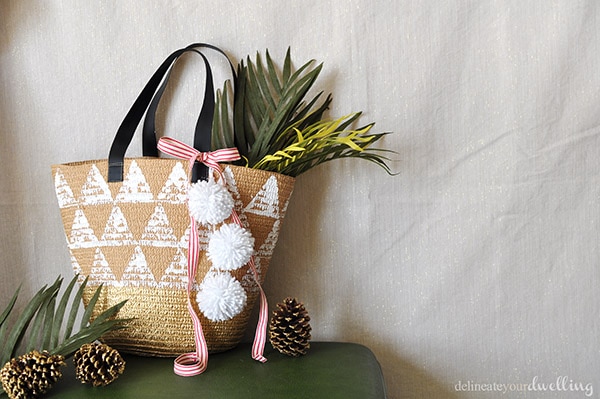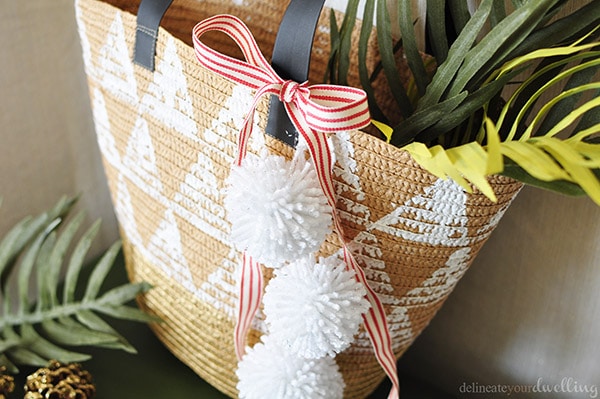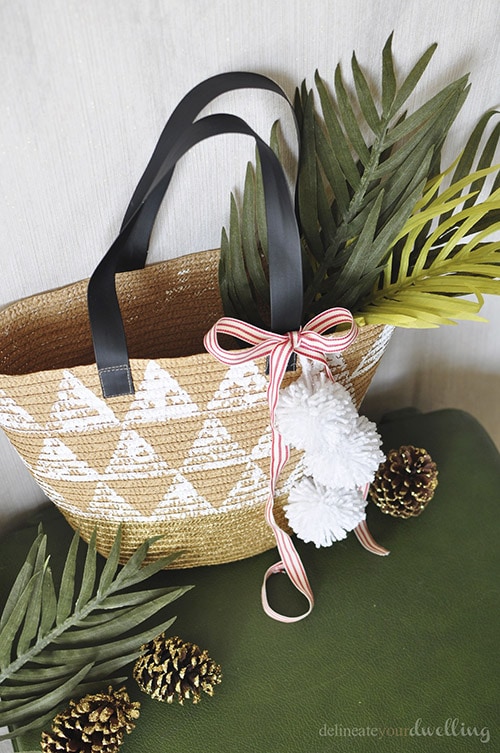 Looking for other fun tote bags crafts?