INSIDE : Learn how to make an easy Handmade Triangle Tote bag using a stenciled sponge painting technique.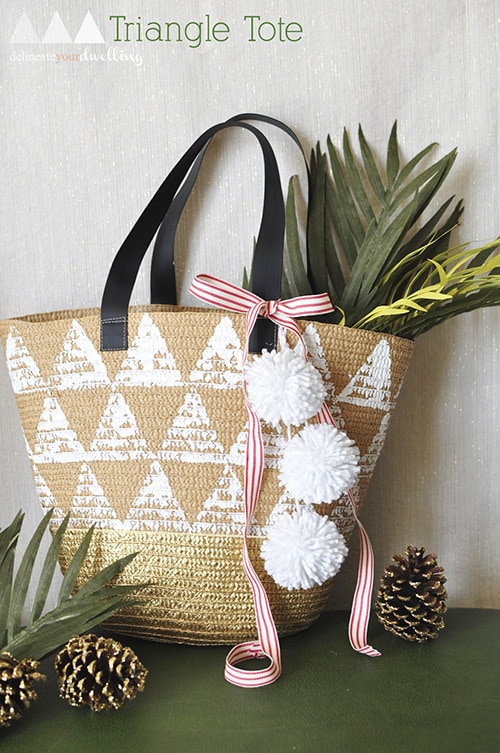 Hello friends. Today I am sharing an Easy Handmade Triangle Tote. I'm not sure about you, but I don't think I will ever have enough bags, purses and totes! I love grabbing one when on the go and it's great to have a few for different occasions. You can see I am a tote lover, as I've made a West Elm knockoff and a Burberry inspired canvas tote bag. This triangle tote is a quick update to a fairly plain bag and is a perfect gift idea.
What supplies do I need to make a stenciled tote bag?
Tote bag (I bought a handful of these when they were selling at Target for $1)
Styrofoam
Scissors
White Acrylic Paint
Gold Spray Paint
Ribbon Embellishments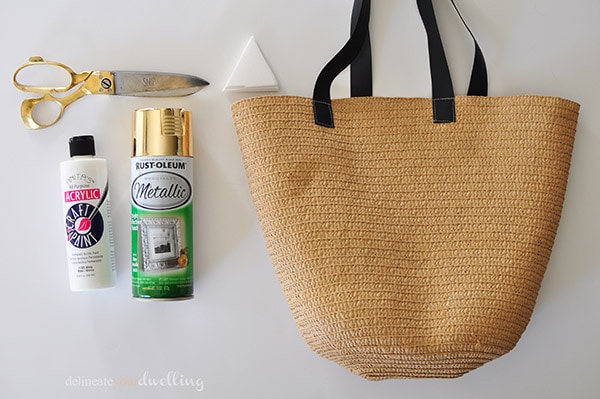 I cut up an old leftover styrofoam container into four or so triangles. I gave them a quick hot glue together to create my triangle stamp. I then filled a plate with white paint and started stamping.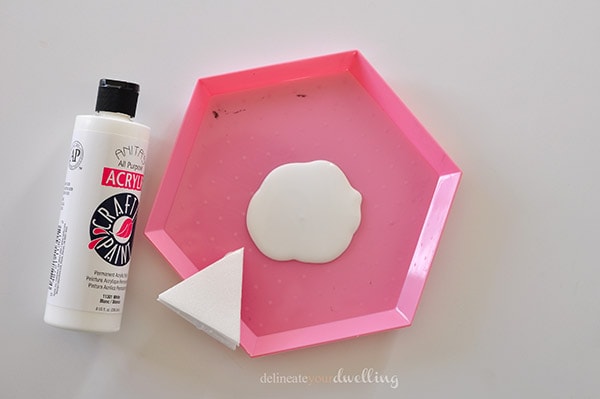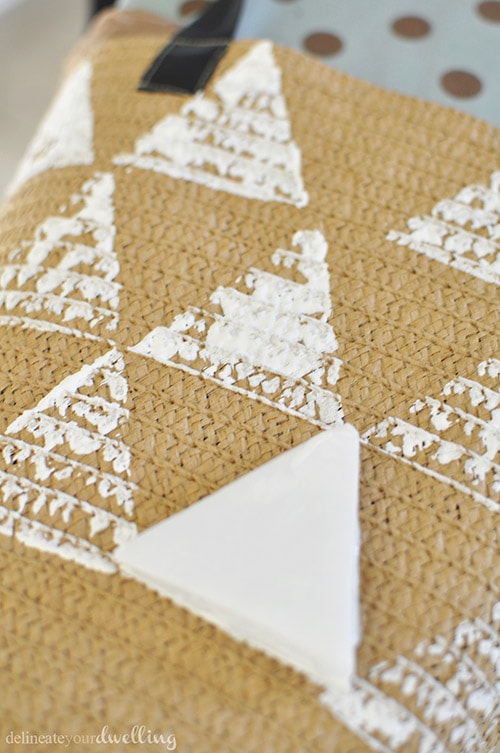 After I had stamped about 2/3 of the way down the tote, I let the paint dry. Once dry, I used painters tape to keep a nice crisp line and then covered the upper portion of the tote with a plastic bag. I used my favorite gold spray paint and it only took about 2 coats of paint for even coverage.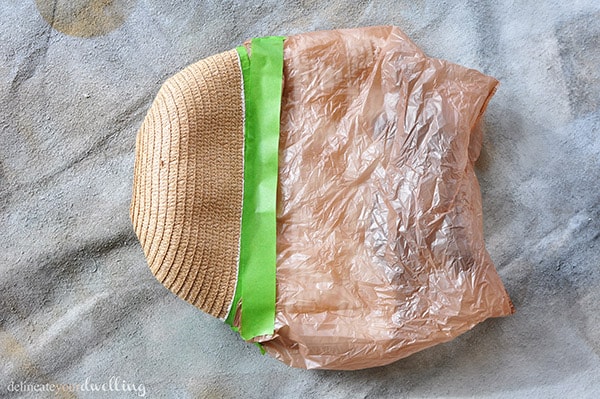 Here is my finished tote after the paint has dried. She's all ready to be gifted!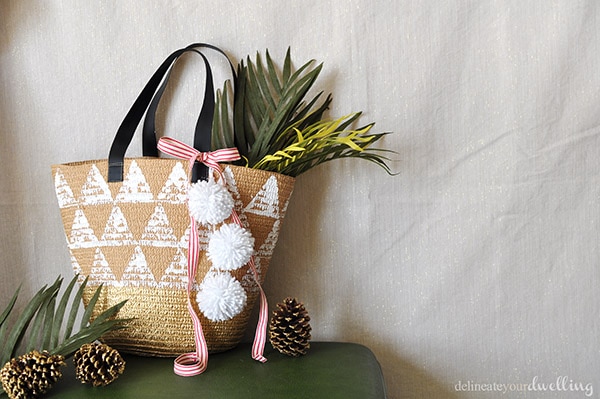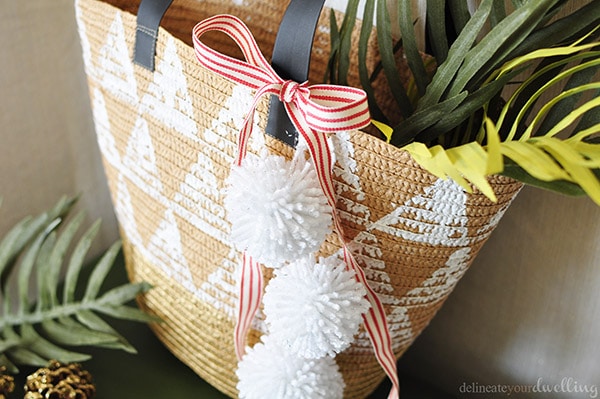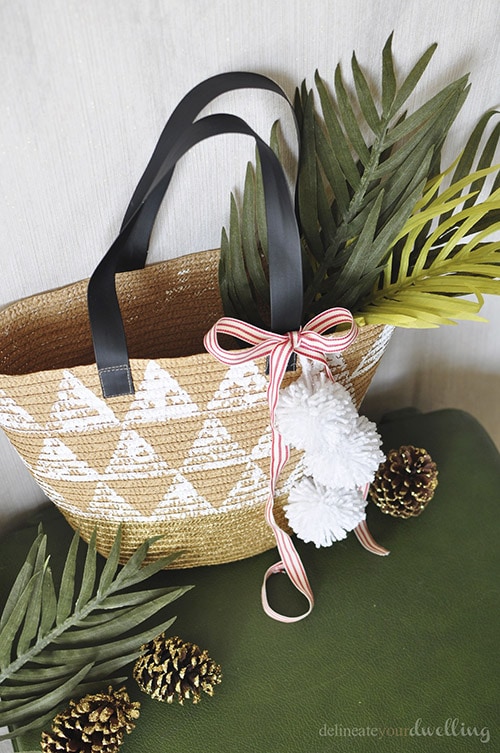 Looking for other fun tote bags crafts?