INSIDE : Be inspired by 11 Creative New Year's Eve party DIY ideas!!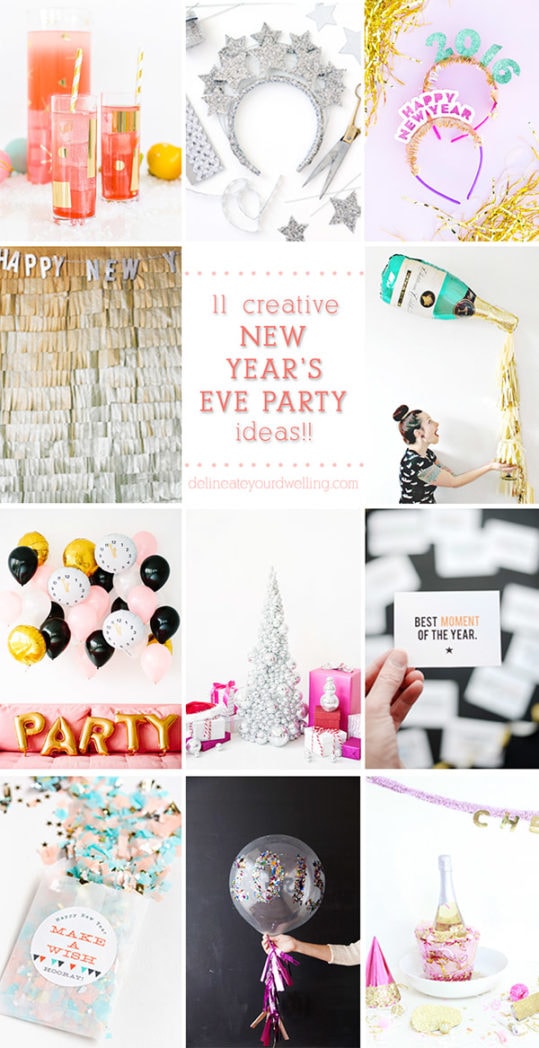 New Year's Eve is creeping closer and that means 2016 is almost here! Is anyone else in shock about this? I love even numbered years, so I'm pretty excited but honestly how are the years flying by with such speed? Today I am sharing 11 Creative New Year's Eve Party ideas. I love that some of these are big over the top large party ideas and others are small fun invite a few friends over kind of ideas!
Please be sure to pin from the original source.
Metallic Patterned Glassware
I love these these metallic pieces can be removed at a later date!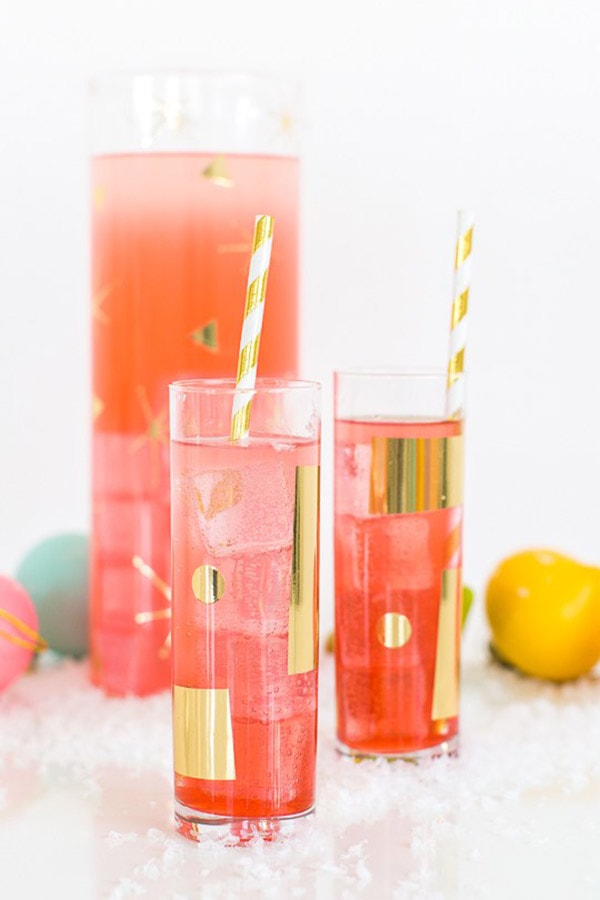 New Year's Eve Star Crown
I adore this sparkly silver crown!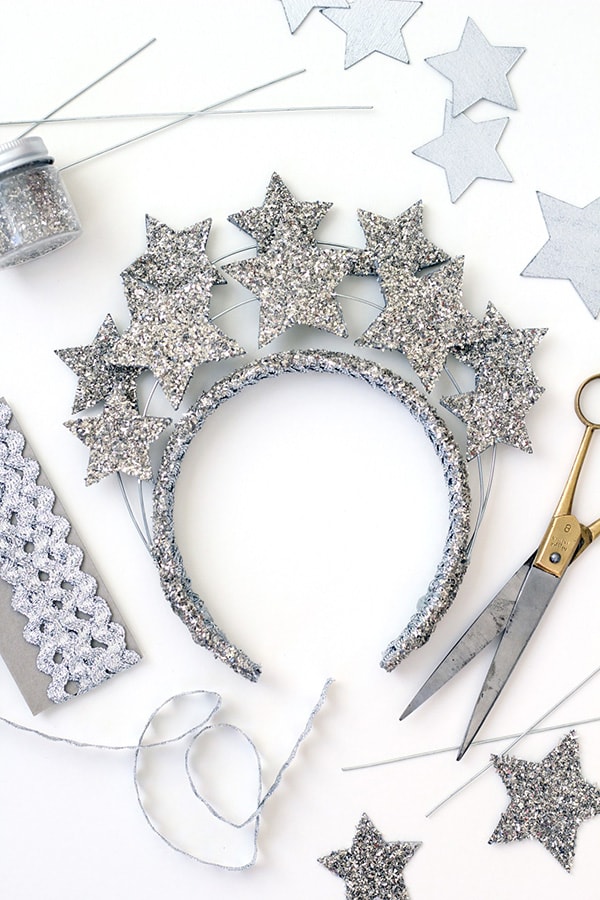 New Year's Eve Headband
If you want to add a bit of color, these glitter headbands are the way to go.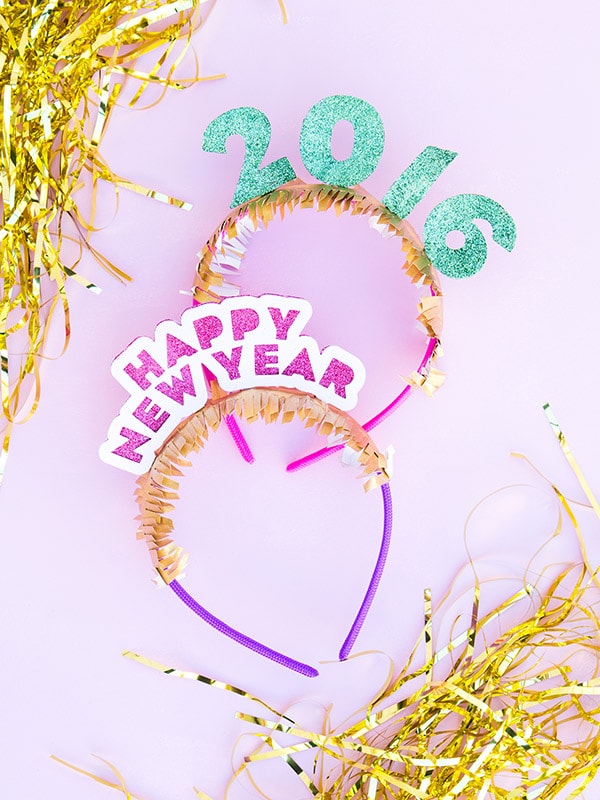 Tissue paper Background
Need an inexpensive and simple backdrop? This gold tissue paper background took me no time at all.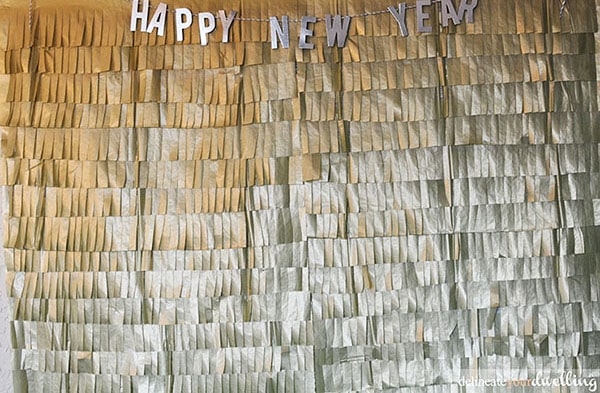 Champagne Bottle Balloon
I think every party needs this balloon!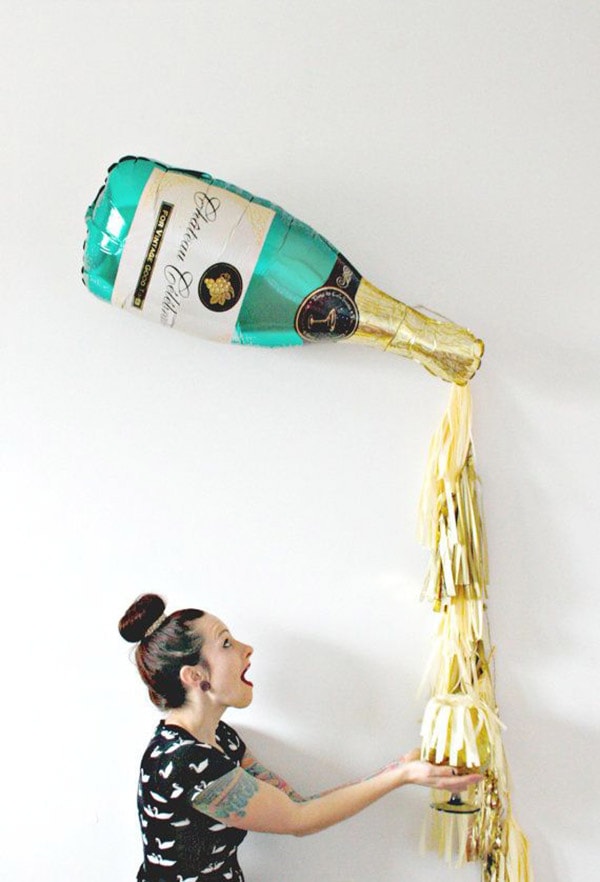 Clock Balloons for New Year's Eve
These balloon colors are so spot on and the clock detail is perfection!



Disco Ball Tree
What a fun way to incorporate a little Christmas decor into New Year's Eve!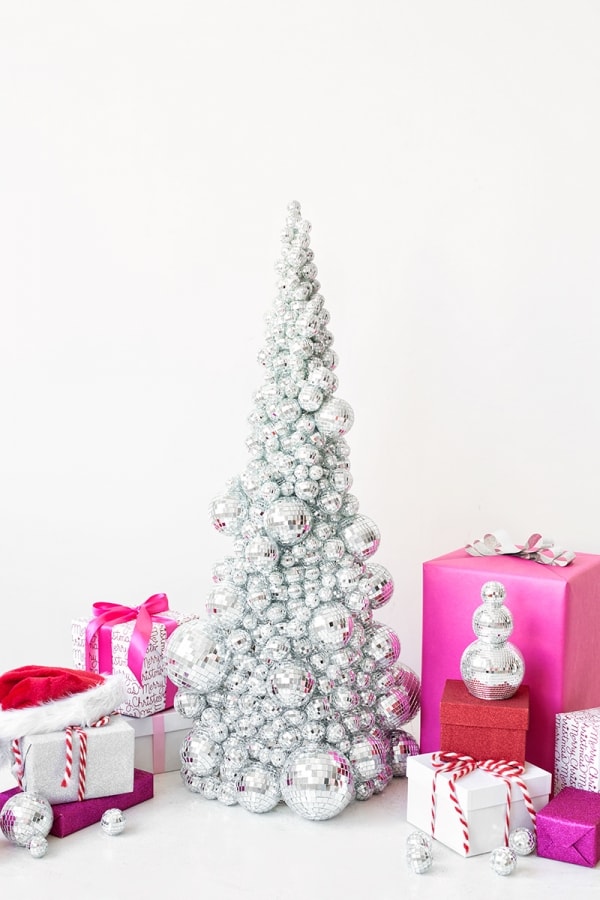 New Year GameFun games help pass the time until the ball drops!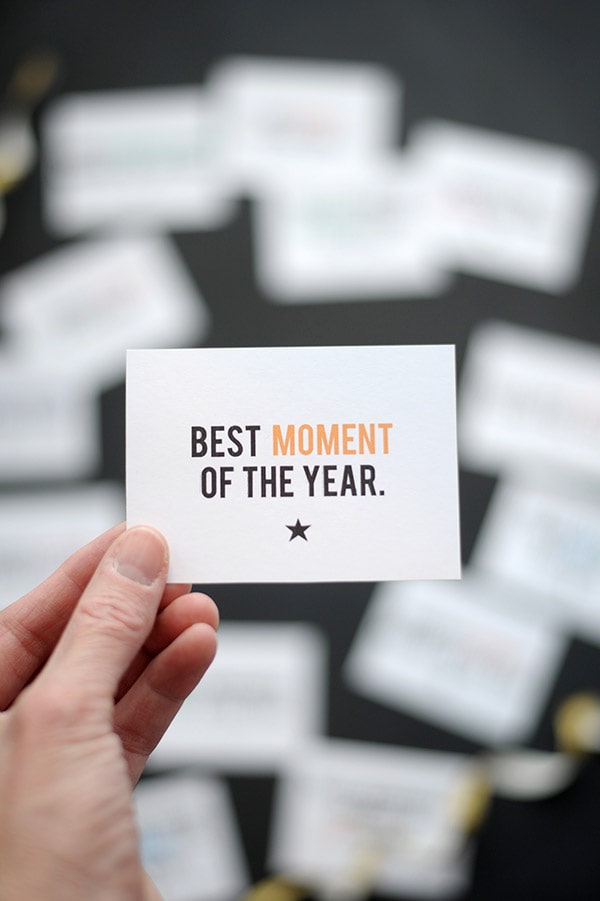 New Year's Confetti
Nothing says celebration like confetti!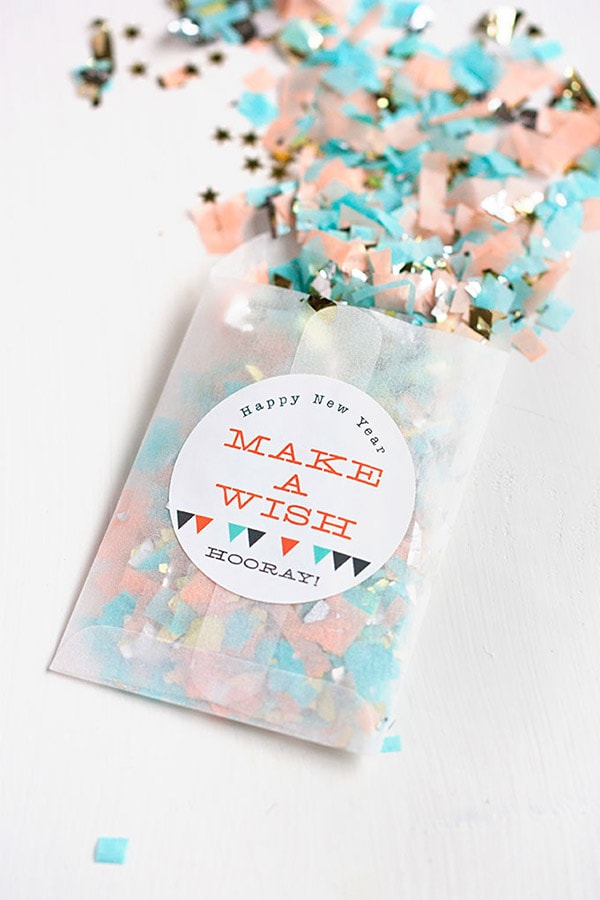 Confetti Balloon
I love this simple DIY balloon!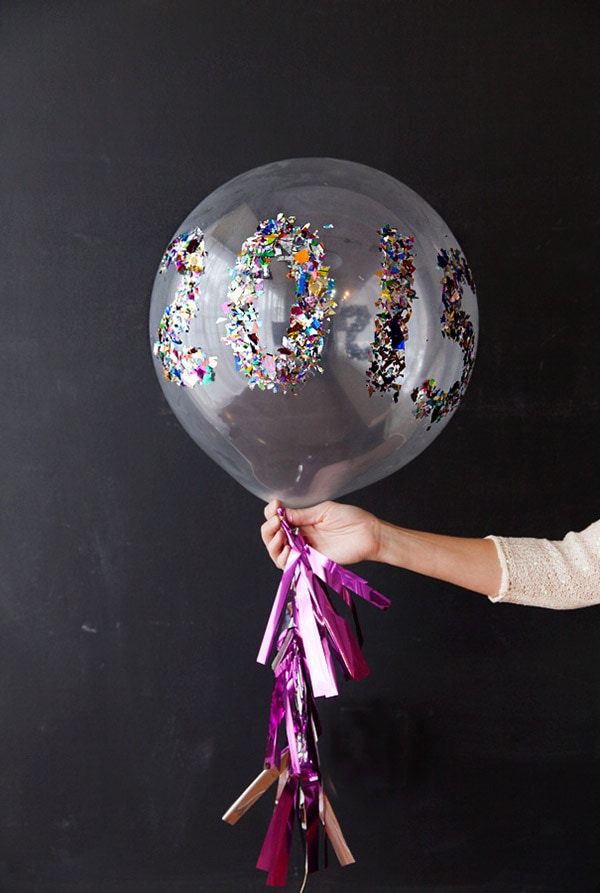 Sparkle Ice Bucket
I have wanted to make one of these ice buckets forever and I love this one with confetti stars in it!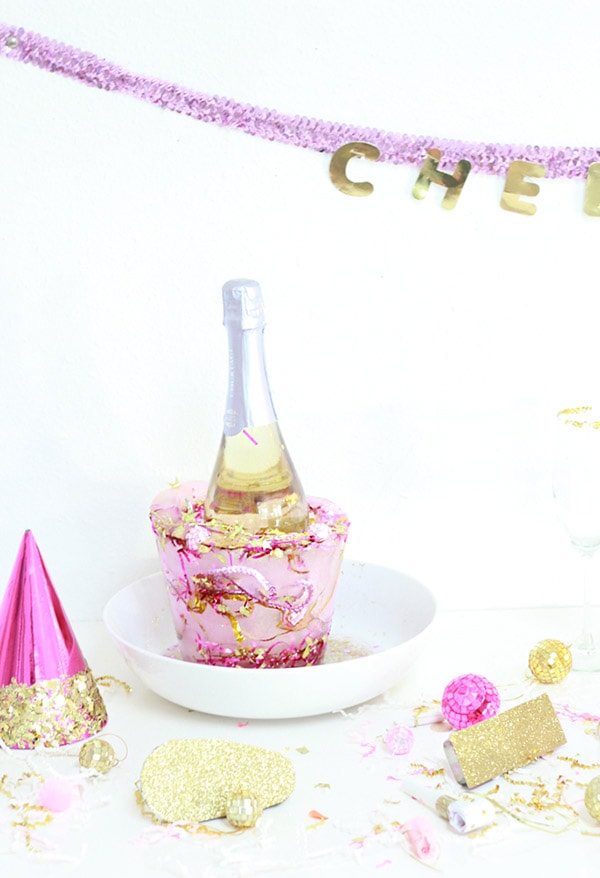 Are you planning on ringing in the New Year this year with a fun party or relaxed at home?