Color blocked Nutcrackers
INSIDE : Learn how to make Color blocked Nutcrackers to set out on display in your home for the Christmas Holiday season. Add your favorite acrylic paint color to match your seasonal decor and you are set!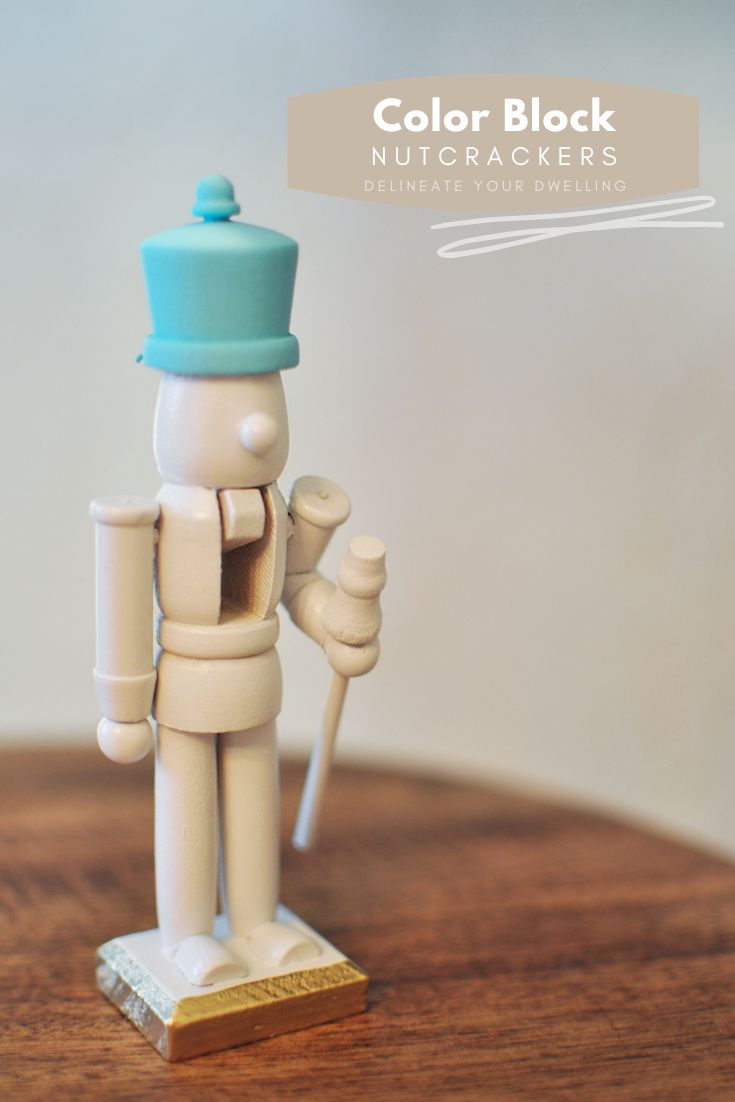 This post may contain affiliate links. See full disclosure here.
This post has been updated since it's original December 2013 publish date.
As Christmas marches closer and closer, my little Colorblocked Nutcrackers march along in a straight line as well.
Hobby Lobby Nutcrackers
If you don't have any interest in painting your own nutcrackers, but want to buy one – Hobby Lobby has quite a few wonderful options.
What supplies do I need to make Color-blocked Nutcrackers?
I bought a package of unfinished nutcrackers at Hobby Lobby at a wonderful price, you can get them on Amazon also. They sat for a while as I decided what to do with these little guys.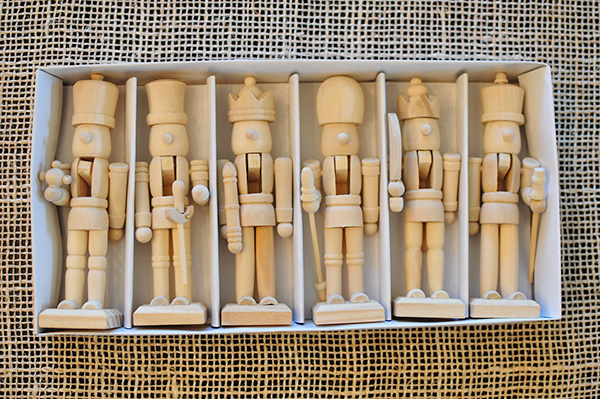 Making Color-blocked Nutcrackers
I decided to go with simple color blocking in blue and green acrylic paints.
First, I gave each nutcracker an even nice coat of white spray paint and allowed them to fully dry.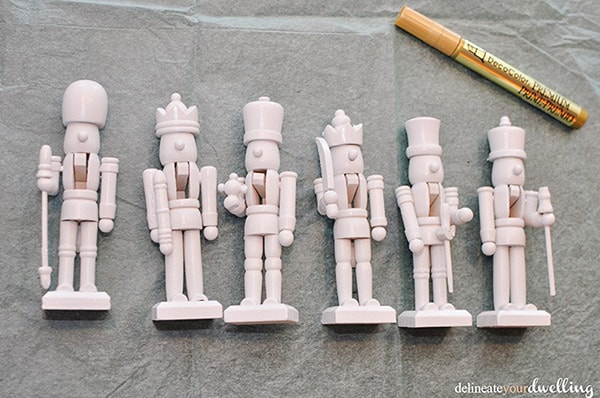 Once they were dry, I used a gold foil paint pen to color each of their stands. When in doubt, adding gold to a project is always a good idea.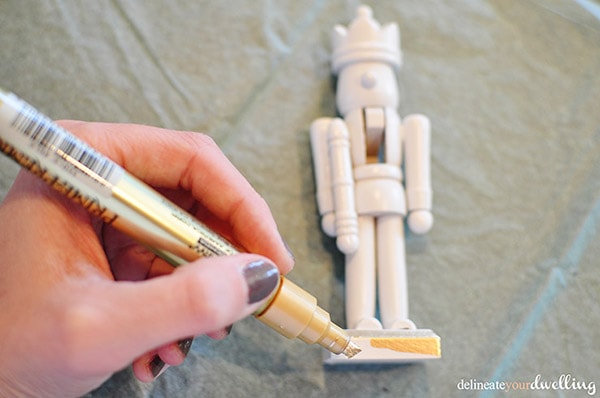 You can see how adding the gold to their stands really helps ground the design and give the illusion of them standing on wooden boxes.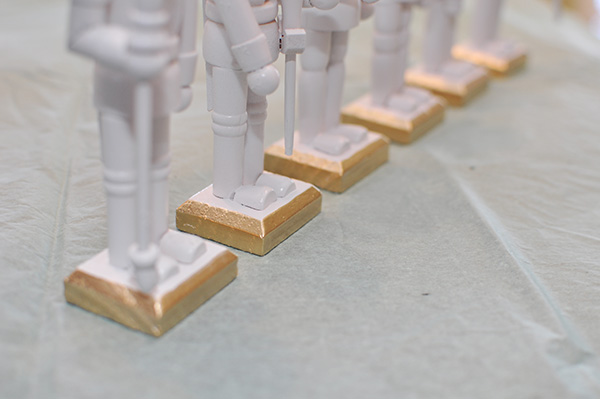 Adding color to nutcrackers
Using various shades of green and blue acrylic paints (which appear to be my go-to colors of choice these days), I painted their hats.
I gave each hat two coats of paint and made sure to let them fully dry in-between coats.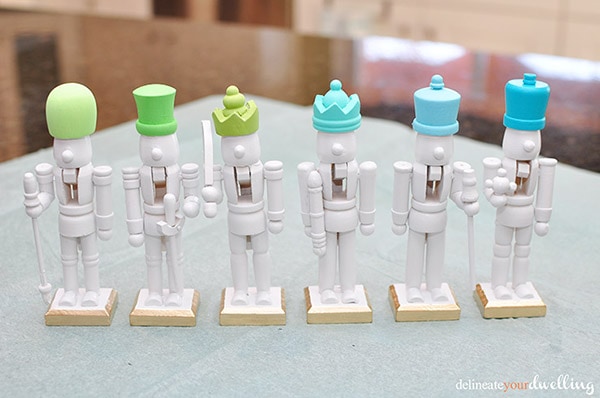 Since I completed these little guys, my kiddos have been marching around the house going, "March, march, march."
You might also like these Christmas ideas –