Easy Paper Wrapped Organizational Boxes
There are few things I love more than pretty paper and keeping clutter out of sight. When you merge those two things you get pretty organizing and I tell you what those kinds of projects make my heart sing (as you can see with my Thread Box, Asterisk Cork Board, Acrylic Boxes and Hand Lettered to-do list). Today, I'm sharing how to take IKEA boxes and turn them into Easy paper Wrapped Organizational Boxes!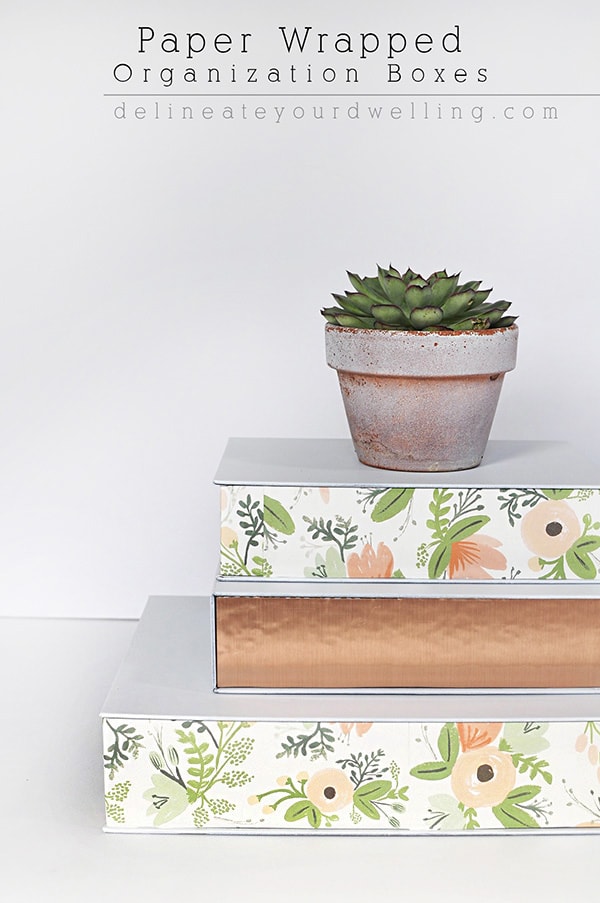 This post may contain affiliate links. See full disclosure here.

White Spray Paint | Gold Scissors | Copper Contact Paper
Floral Rifle Paper Co. | Ikea Boxes | Decoupage | Paint Brush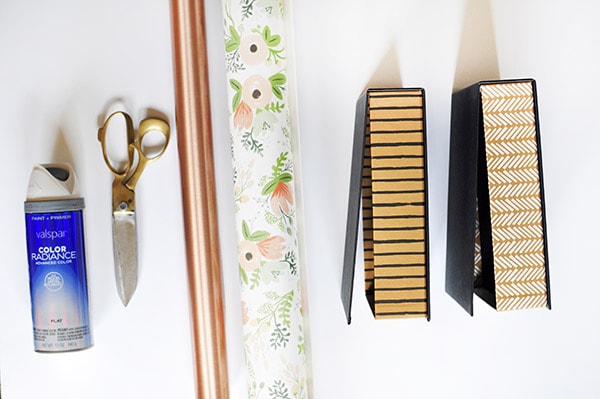 My very first step was to spray paint the box tops and bottoms a fresh white color.
Once the boxes were dry, it was time to embellish! I decided to wrap my lovely Rifle Paper Co floral paper around the larger sized box and one of the smaller boxes. So my first step was to measure the height of the edge of the smaller box. It measured 2″ so, using my ruler I cut a 2″ strip of paper.
Next, I applied a light coat of Decoupage on just one side of the box and section by section adhered the paper to it. In general, I cut the paper into three sections for each side of the box I was covering.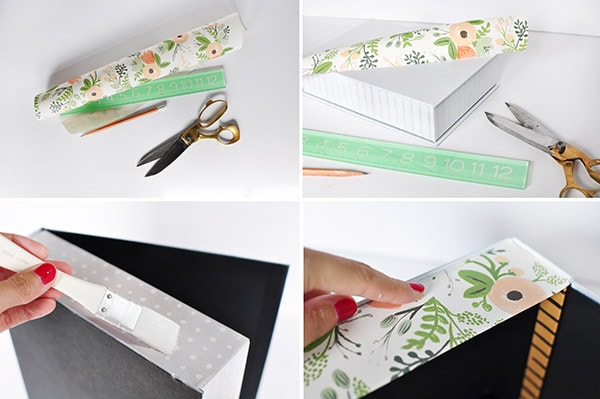 I used the same method for the box with Copper Contact Paper, only I didn't have to use any decoupage as the contact paper is self adhesive.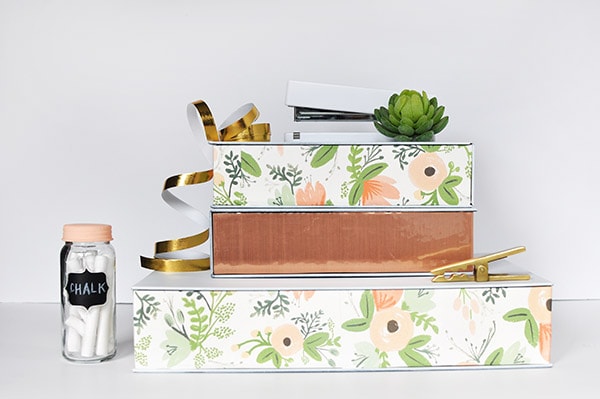 I love the simple white pattern the boxes create from above!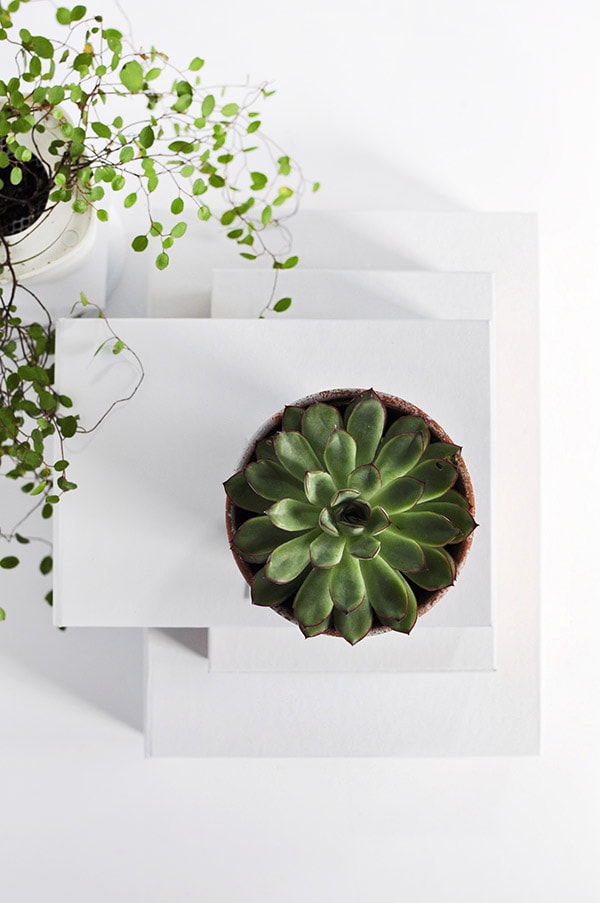 The floral paper is really such a show stopper.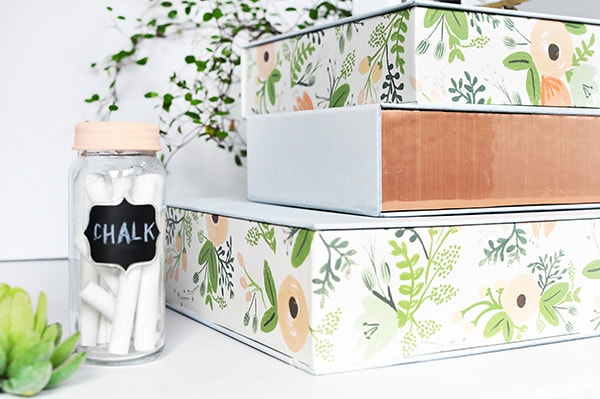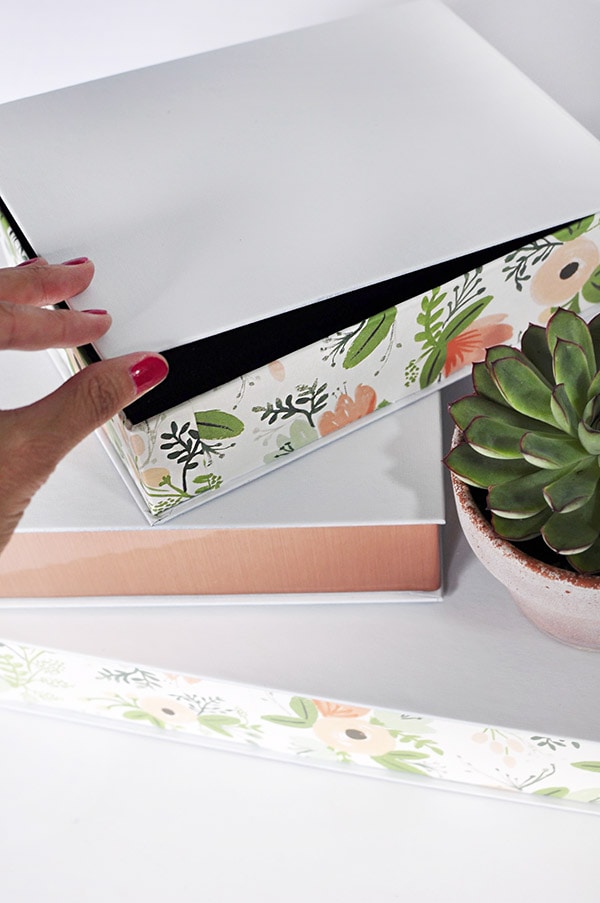 I think if you can create simple but pretty ways to organize and store those "non-pretty" items, then it makes keep organized and clean so much easier!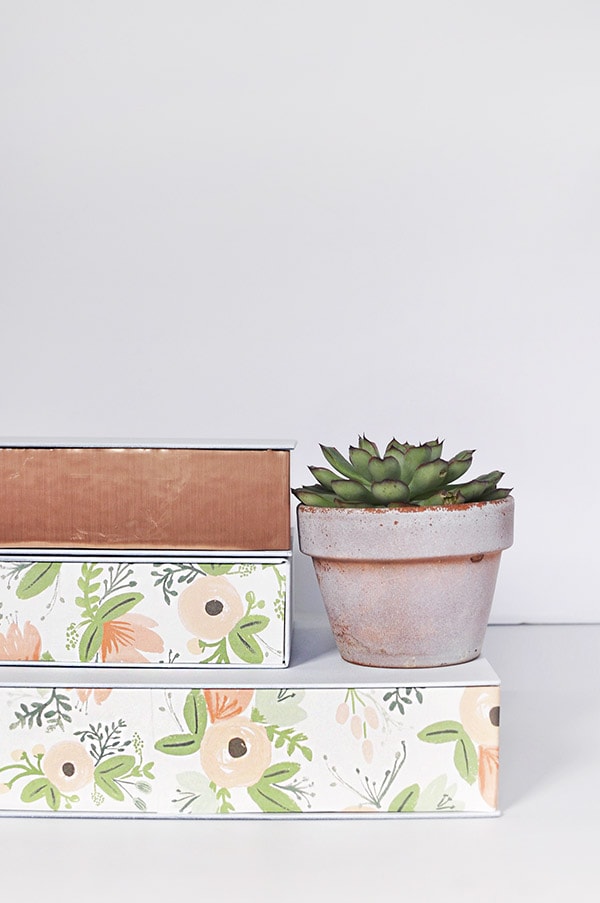 Do you have any special organizational tips? Share in the comments below, I'd love to hear them!