INSIDE : Learn how to add brightness to your home with these Colorful Fall Glassware! Perfect for table decor or even a party. Enjoy colors that make you feel happy.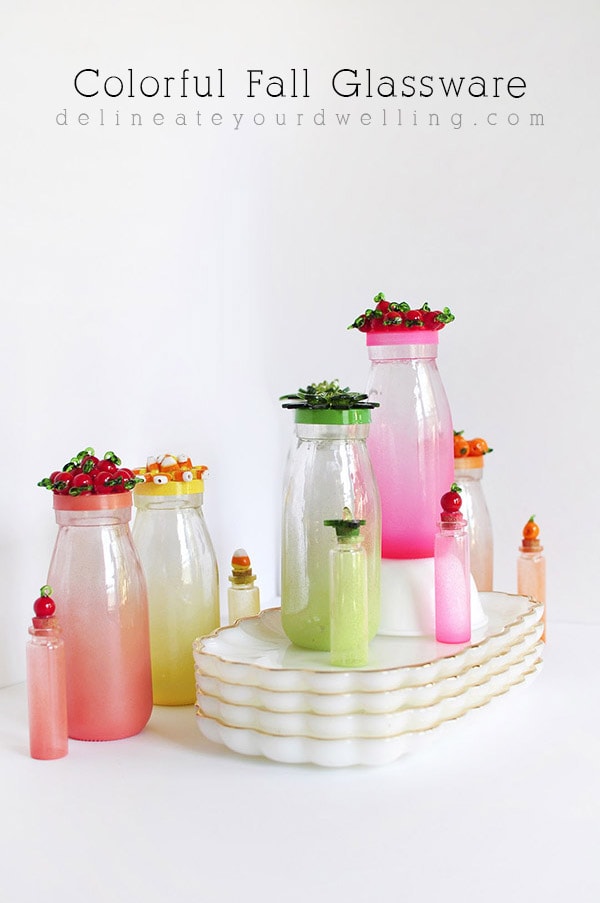 I've said it before and I'll say it again, I am such a fan of easy and unique table decor! Add in bright cheerful colors and a few small seasonal decor items and I am a happy lady! Today, I'm sharing how to create Colorful Fall Glassware that can be used in numerous different ways and spots in your home.
One of the best parts about this DIY is how versatile it is. I created these colorful glassware to sit on a table, but I actually have a few displayed on my fireplace mantel, too.
And isn't that ombre effect just gorgeous? It's so simple to do and I'm sharing the full tutorial and supply list on Oriental Trading Company's FUN365 blog.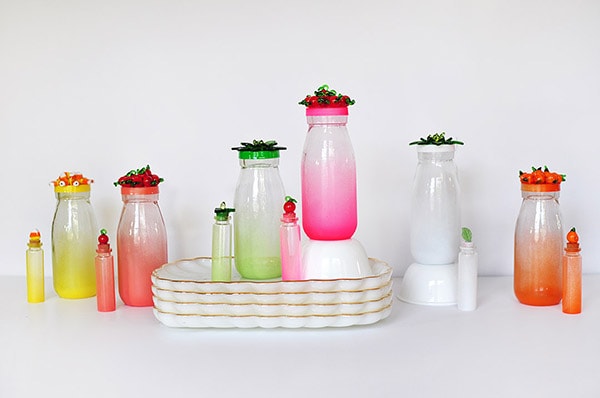 I adore the glass beads used for this project! First because I love the slight translucent feel due to them being glass. Secondly because I love all things mini. I used candy corn on the yellow jars, leaves on the white and green jars, little apples on the pink and coral jars and mini pumpkins on the orange jar.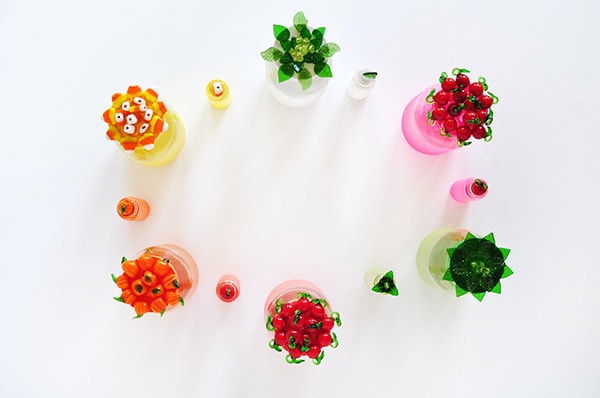 Do you tend to go a more traditional color palette during the fall? I can't help it but the colors that make me happy in the spring and summer, still make me happy in the fall… so I just go with it. Did you see my peppy pumpkins and my Mum's the Word printable for this year? I have those tucked all around the house, too. Nothing like a yellow and white striped pumpkin next to a neon pink Apple glassware jar to add a little fall festivity to your home – ha!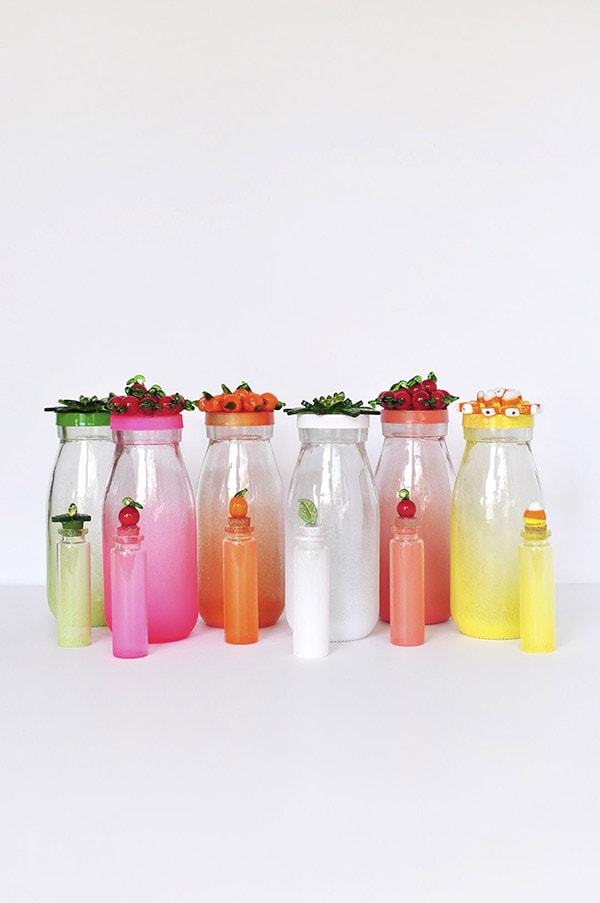 Thank you to Oriental Trading Company for sponsoring this post. I fully take responsibility for bringing ALL the color and think you should do the colors that make you happiest, too!
Now, go add some coral and pink to your home and then tell me all about it below in the comments.
And if you're curious to check out allllll my Oriental Trading projects, head over here!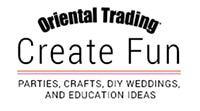 SaveSave