INSIDE : Learn how to make a DIY Garden Apron with simple iron applications! No longer do you need to be searching for your garden tools, now you can carry them with you.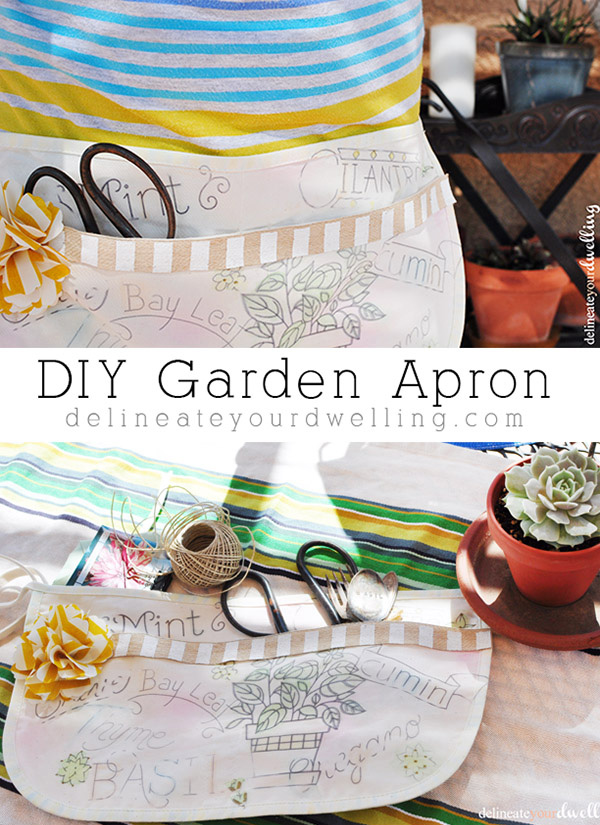 This post may contain affiliate links. See full disclosure here.
This post has been updated from it's original September 2013 publish date.
I decided to join in a Monthly Challenge hosted by Somewhat Simple. The first week's challenge was to create an apron. With the weather still plenty hot here in New Mexico, I thought I would take today's DIY outside. I am sharing an easy DIY Garden Apron.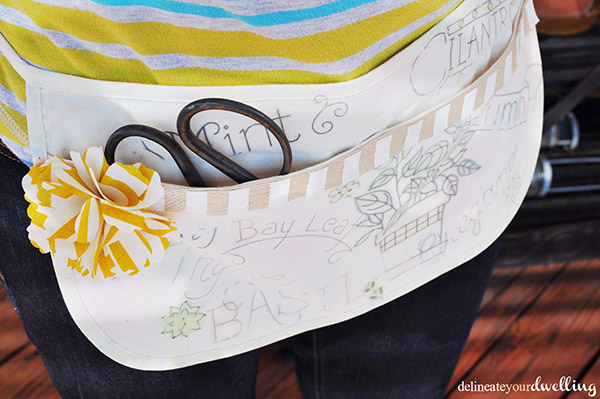 Whenever I garden, I end up with dirt, pollen, and all kinds of other gooey things on my hands. Somehow, it always ends up on my shirt… so this seemed like a perfect project for me!
What supplies do you need for a simple Iron-On Apron project?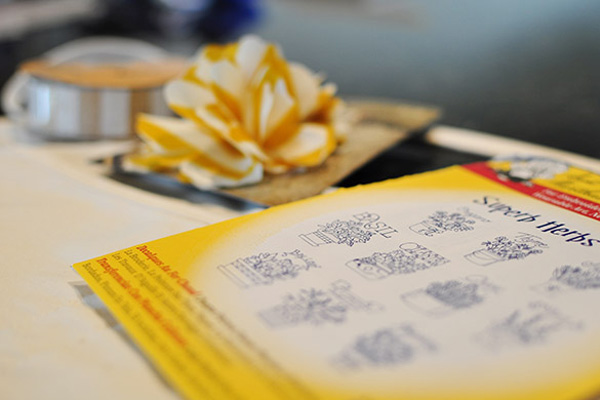 I went to to my local craft store and picked up a cotton hip apron, an adorable yellow flower and iron transfer herb prints. I already had the white striped ribbon at home.
If you are interested in more garden related content, you might like some of these projects…
How to make an Iron-On apron
To make an iron-on apron you will need to cut out which of the iron transfer patterns you plan to use. I selected bay leaf, cumin, cilantro, mint, thyme, oregano and basil.
Once cut out, you simple lay your patterns on the apron to make sure everything will fit.
Next, begin to iron on the patterns one by one. This portion of the process took about 8 seconds per pattern and was so simple!
After getting the herbs on my apron, I attached the ribbon and flower.
Iron-on Garden Hip Apron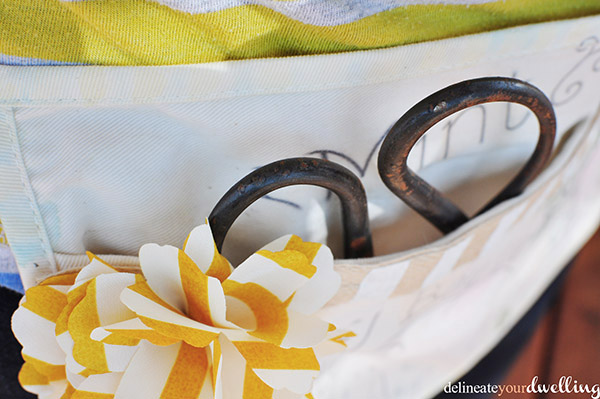 I then added just a little bit of a watercolor wash to a few of the letters and flowers. It adds just a bit of color to the apron, which I love.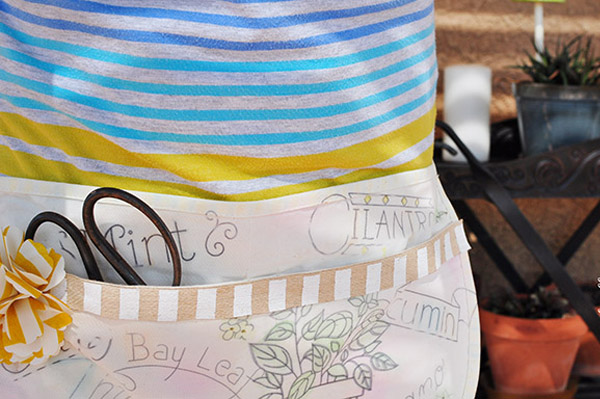 And now it's time to enjoy the garden!