INSIDE : Inspired by NBC's hit 'Making It' show, check out how to create this modern Clay Vase Wall Hangings using polymer clay and a few other supplies. Check out what my fellow bloggers made with their clay!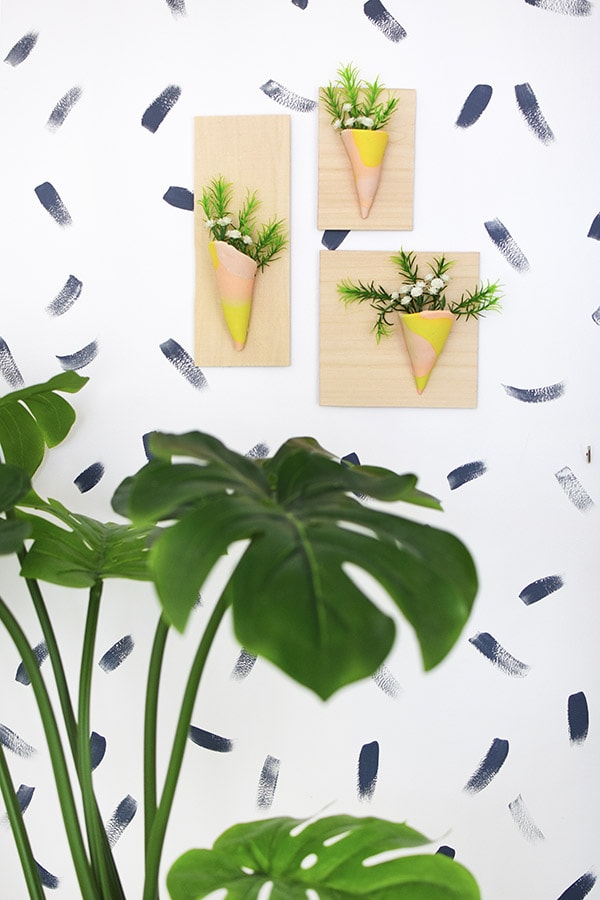 I am so excited to be back again today with another Make It Challenge project! You might remember last we all crafted with wood and I created a gorgeous Wood Cutout Frame. This time around we are working with clay and I could not be more excited.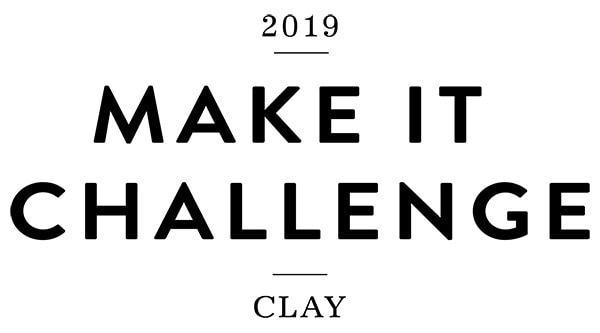 Be sure to check all the incredible projects my fellow blogger ladies made! Also you can use the #makeitchallenge hashtag on Instagram for a chance to be featured on the @makeitchallengecommunity feed – woot woot.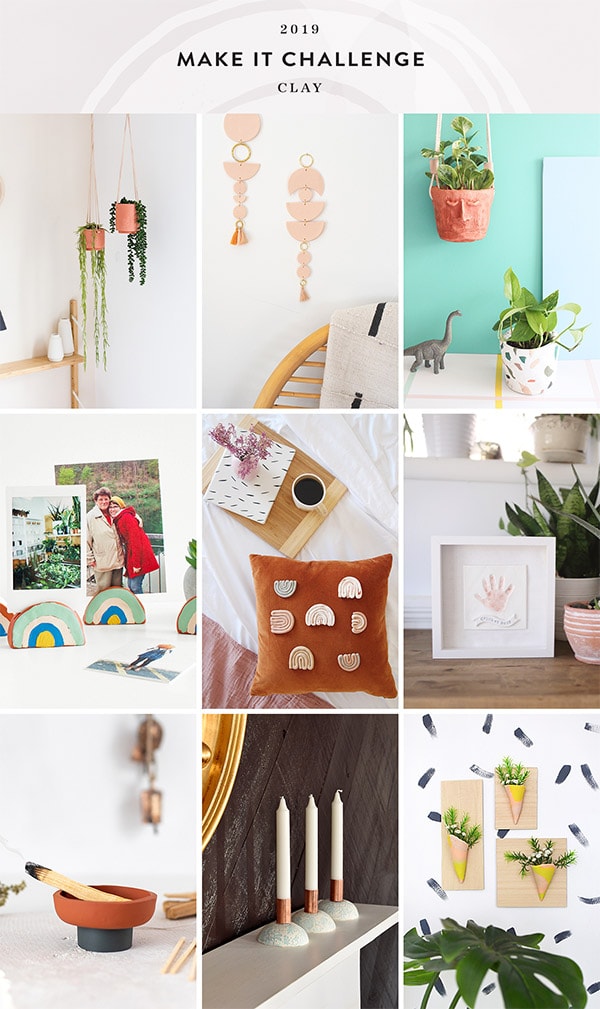 Spatial Dwelling | DIY Clay Planters
ctrl + curate | DIY Palo Santo Holder + Match Striker
Shrimp Salad Circus | DIY Baby Clay Handprint Keepsake Frame
Design Fixation | DIY Clay Candle Holders
Alice & Lois | DIY Clay Wall Hanging
Delineate Your Dwelling | Make Clay Vase Wall Hanging
Bliss Makes | Make Clay Beads To Decorate A Pillow
Idle Hands Awake | DIY Clay Rainbow Photo Holder
Fall for DIY | DIY Terracotta Clay Hanging Planters
This post may contain affiliate links. See full disclosure here.

What supplies do I need for a Clay Vase Wall Hanging?
BassWood
Utility Knife
Cutting Mat
Acrylic Roller
Fimo Clay – Colors of your choosing
E6000 glue
Clay Tools
Paper cone cups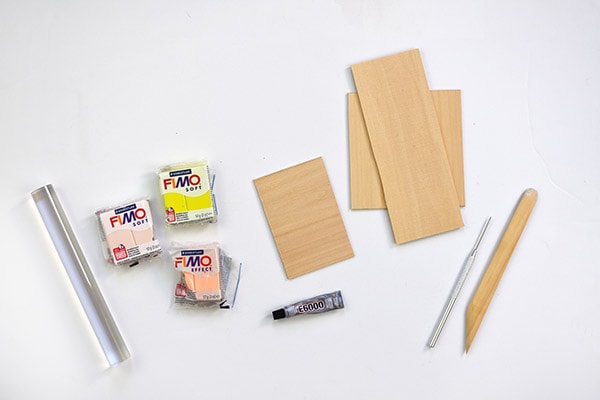 How to make a Clay Vase Wall Hanging?
Start by removing a small amount of clay from each of the different colors. Once you have a small quantity of each color, start warming them up in your hands and eventually roll them out with an acrylic roller.
The colors will start to slightly blend together. You can now add a few spots of clay to each of the color areas that are flattened out. This will continue to add to the lovely marbled look.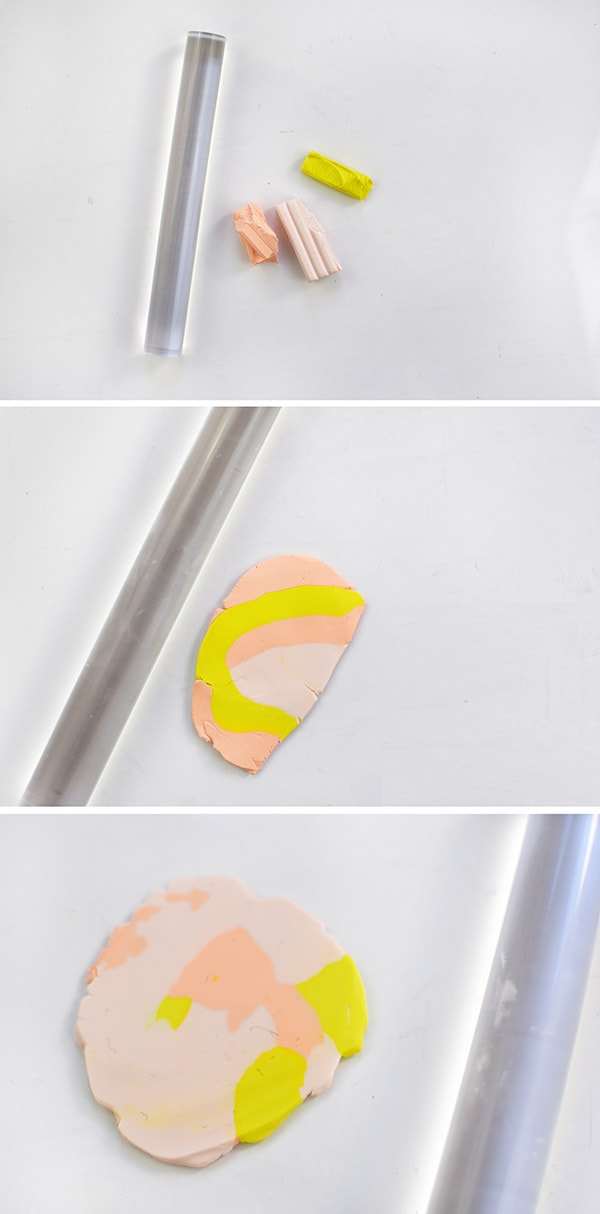 Using your paper cone cups as a mold, start to wrap your flattened FIMO clay around the shape of the cups. Your final look will look something like little gnome hats and this means you are on right track – ha.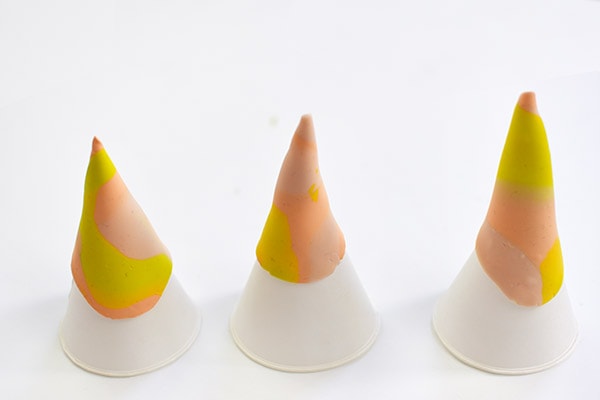 Follow the directions on your specific clay and allow to fully cool in temperature.
Once the clay is adequately cooled down and become hardened, it is time to adhere to a small count out piece of bass wood. I use E6000 for more of my more heavy duty gluing projects.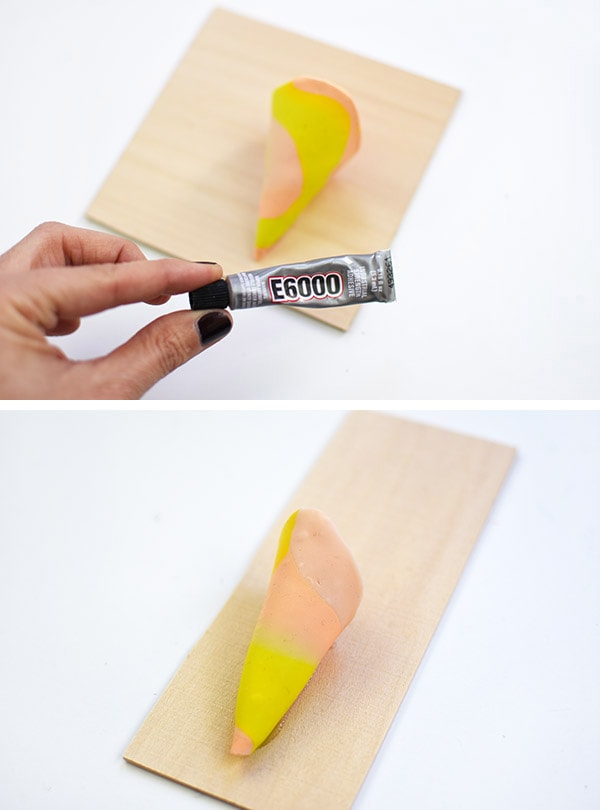 The final step to this great clay project was filling it with all the faux plants and herbs I could find.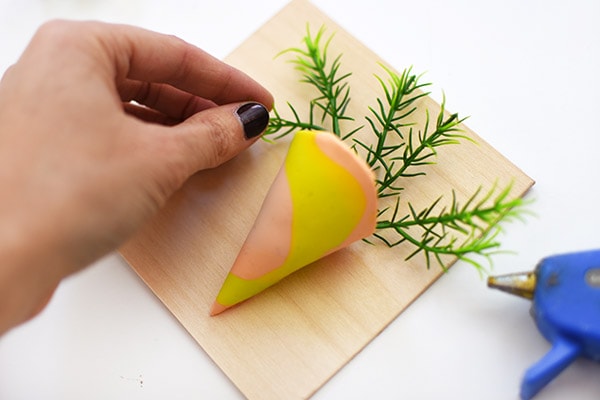 I just love how the final look came out!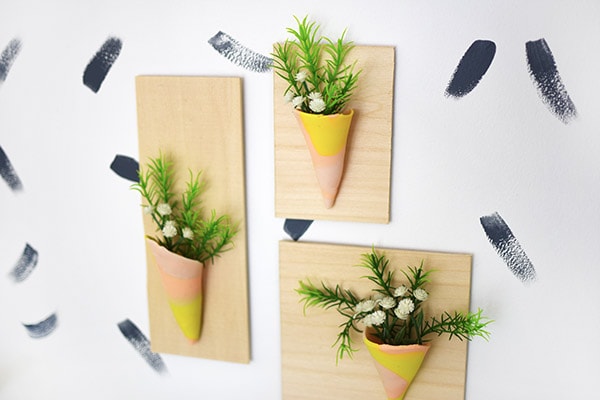 I have since hung these fun clay wall hangings in my office and I love the little pop of color they provide – in addition to I always love adding plants to my walls.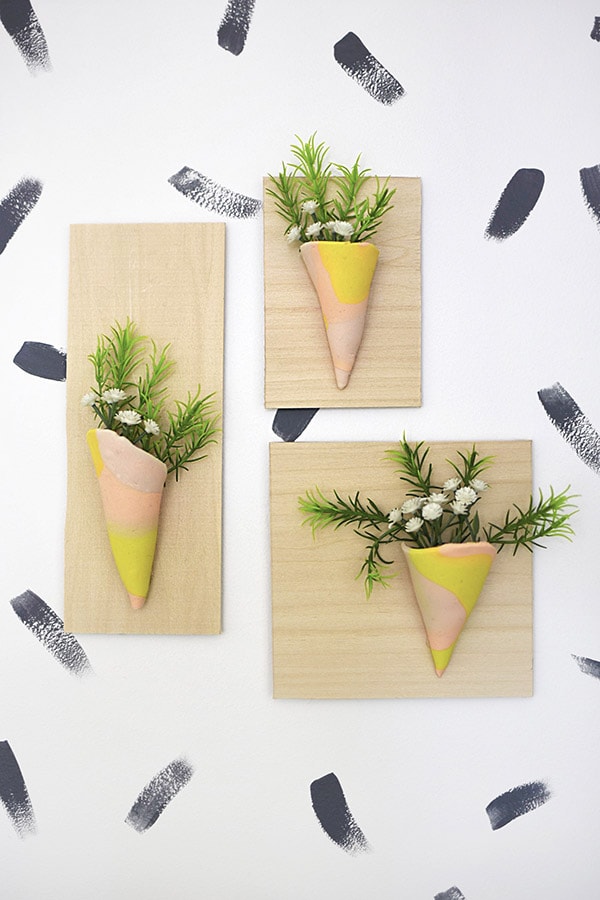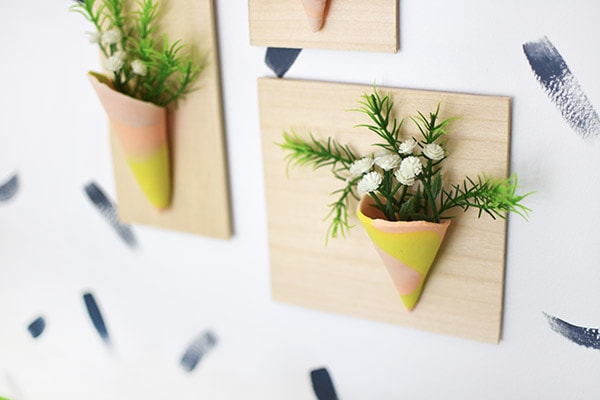 I love that with clay there are just endless options and endless color choices to go from.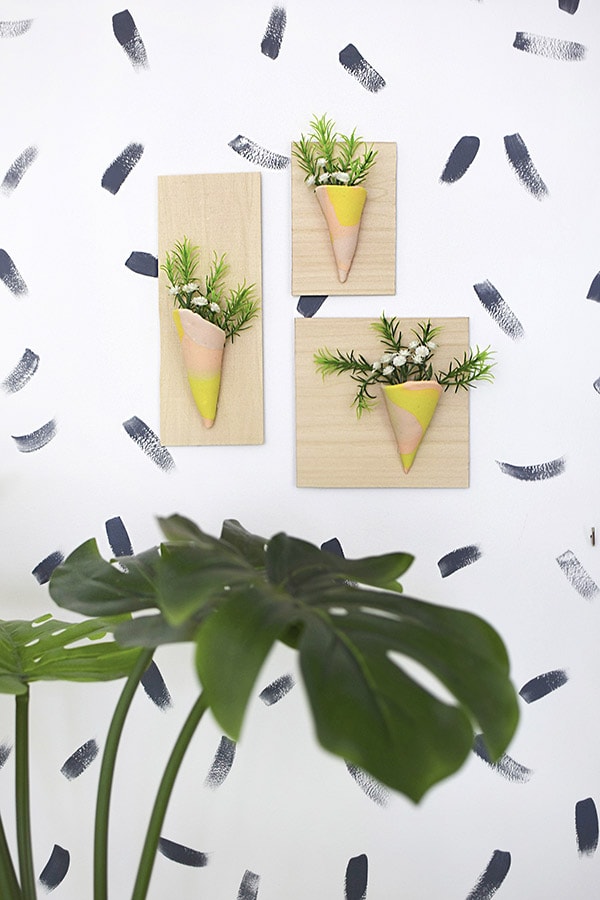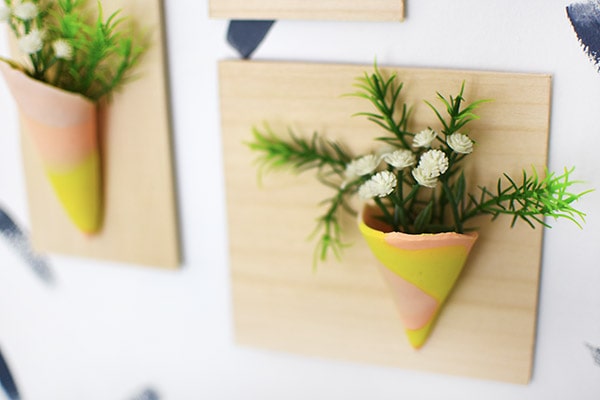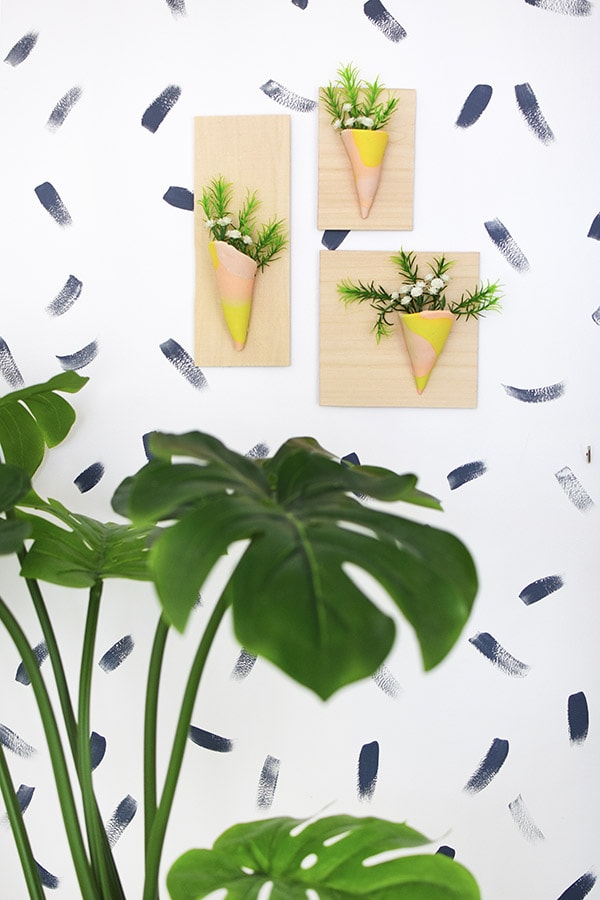 Thanks for stopping by today!