Best Spackle Art project Ideas
INSIDE : See this wonderful roundup of the Best Spackle Art project ideas. From simple neutral colors to bold wild patterns – using spackle to create texture art is simple, very affordable and gives a very luxe feel to your artwork! Check them out below.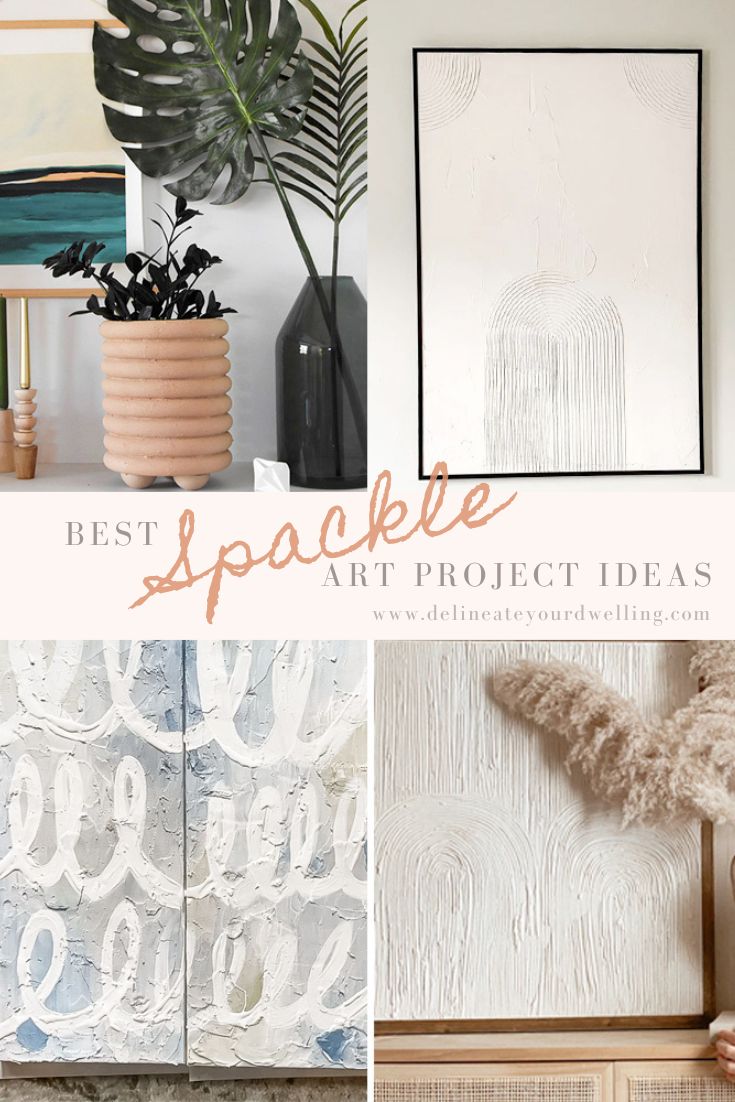 This post may contain affiliate links. See full disclosure here.
Texture in art is a beautiful thing and over the last few years, there has been a DIY textured art craze that I am here for. Using every day items like spackling paste is a simple way that anyone can create texture art.
Let's get a bit more into what spackle is and how it can be used in your deco below.
What is spackle?
Spackle is a compound used to fill cracks in plaster. It helps product a smooth surface on walls and other flat surfaces. It can also be used to repair holes.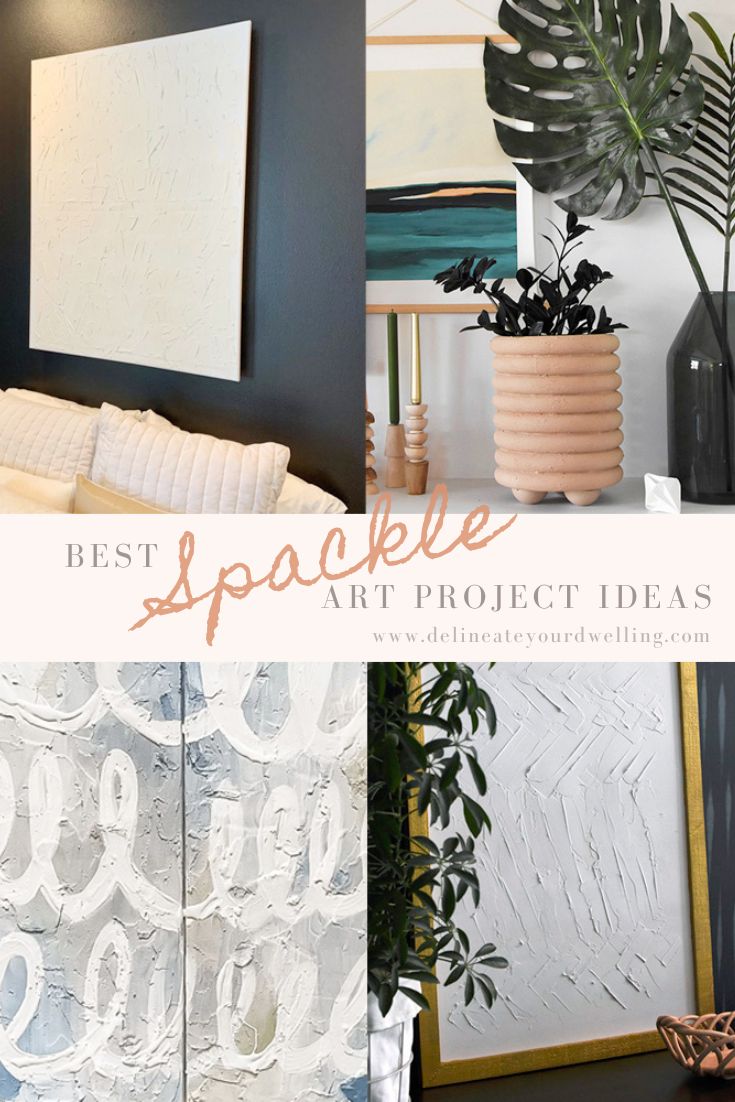 How can spackle be used in home decor?
Yes, spackle can be used in home decor! Not only can you apply it to a canvas and turn it into spackle diy art, but you can cover various home decor items in spackle for a fun new look.
You can also apply spackle to…
Vases
Art work / Canvas
Small sidetable
Decorative Objects
Can you use spackling for texture art?
Yes, using spackling to create texture art is a fun and easy way to create a very sophisticated look.
This artwork was done by painting large thrifted art pieces in different shades of green and then applying spackle to create interest in the corners of each framed canvas.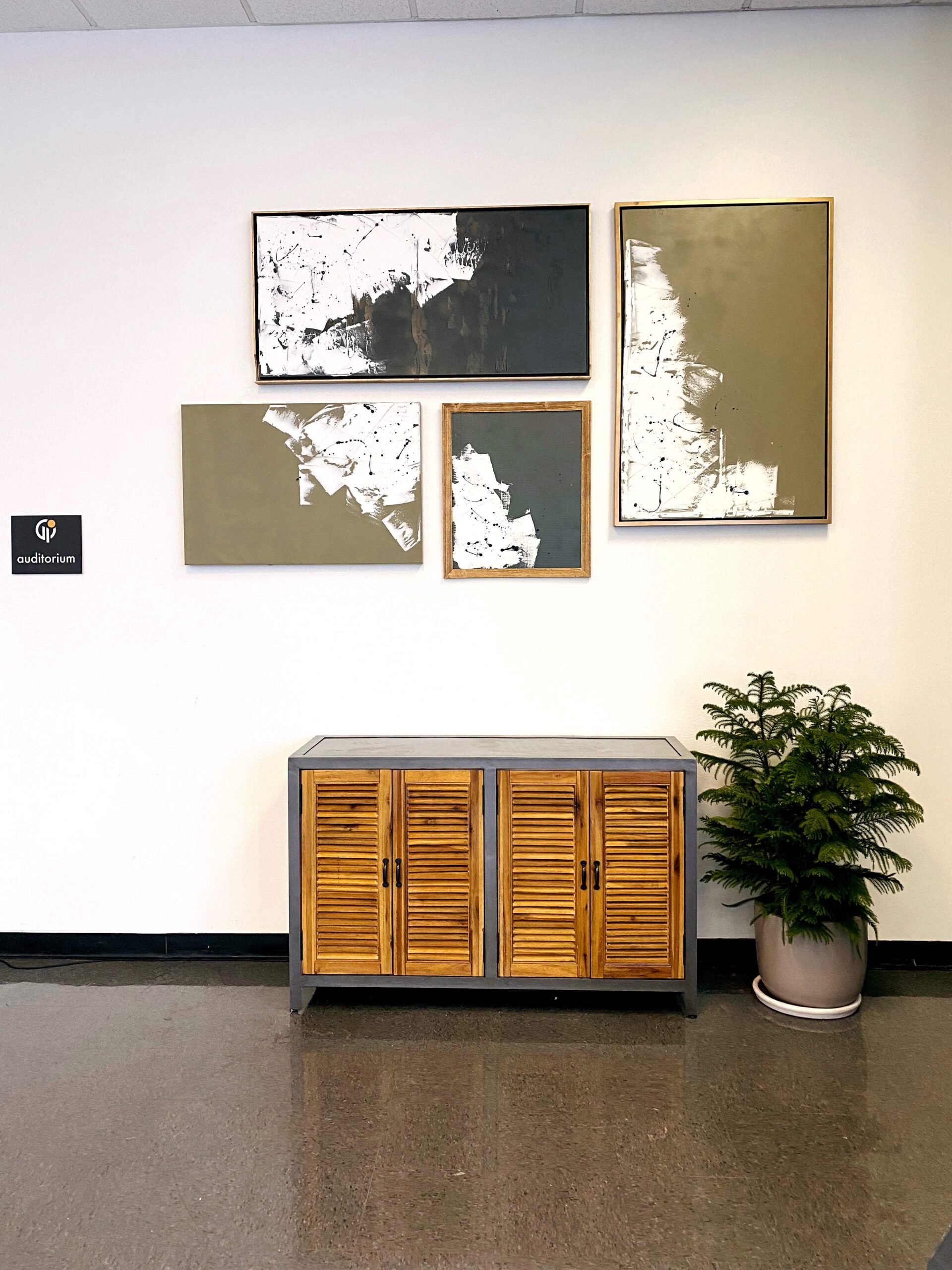 Can you mix spackle with acrylic paint?
Yes, mixing spackle and acrylic paint simply colors the spackle for a new fun look!
Best Textured Art with Spackle Ideas
Looking for other cool art to give a try making?
How to create Abstract Shape Art