INSIDE : Don't forget to Keep Breathing during life's stressful moments with this free printable.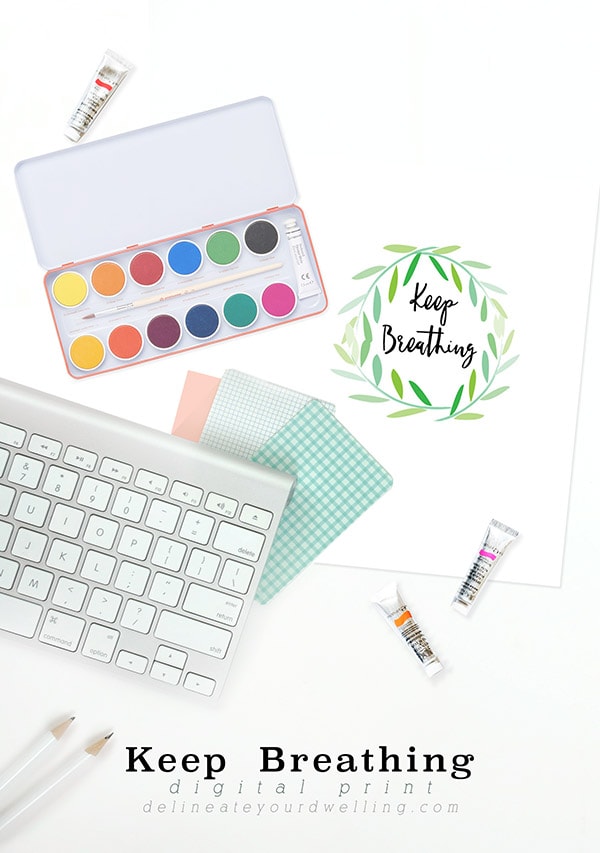 Let's pretend we are just a little overwhelmed.
Just for example, maybe you are preparing to leave a stressful two year season of life and move back across the country to a place you have already lived.
And you are sad to go, but you are happy to leave that stressful season of life.
Then you fly out to house hunt and to no one's surprise, it's pretty stressful.
You finally return home, to realize you have not been really breathing for a while.
Like the deep calm full breath, kind of breathing.
Not that any of this is an exact 100% replica of my life or anything, but… maybe it is. So, I made a Keep Breathing printable for you (and me).
Believe me when I say I have been on constant prayer mode during these beginning stages while we start to transition back to the place we used to live. I have moments of huge relief, but it seems stress, anxiety and worry still linger in my heart.
I'm still working through it clearly. It is a daily prayer of releasing the worry and giving it to God. And maybe you are going through something big in your life, too. Maybe you need a reminder to take a big breath like I do, about 22 times a day.
Because, oh my it feels big, but if we focus on letting go of that worry and doing our best to move forward… eventually we will come out the other side.
Looking to dive a little deeper into this topic of breathing and Just Starting something new? I'm SO THRILLED to share my Just Start ebook with you!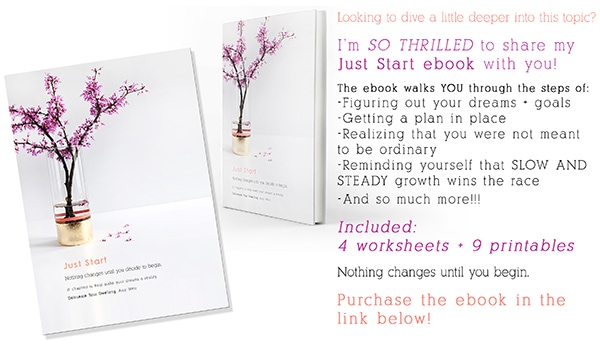 The link to purchase is below!!

If are working on slowing down during the crazy, then I have a gorgeous and simple option of this printable for you to download. It has been designed to fit an 8.5 x 11 sized page.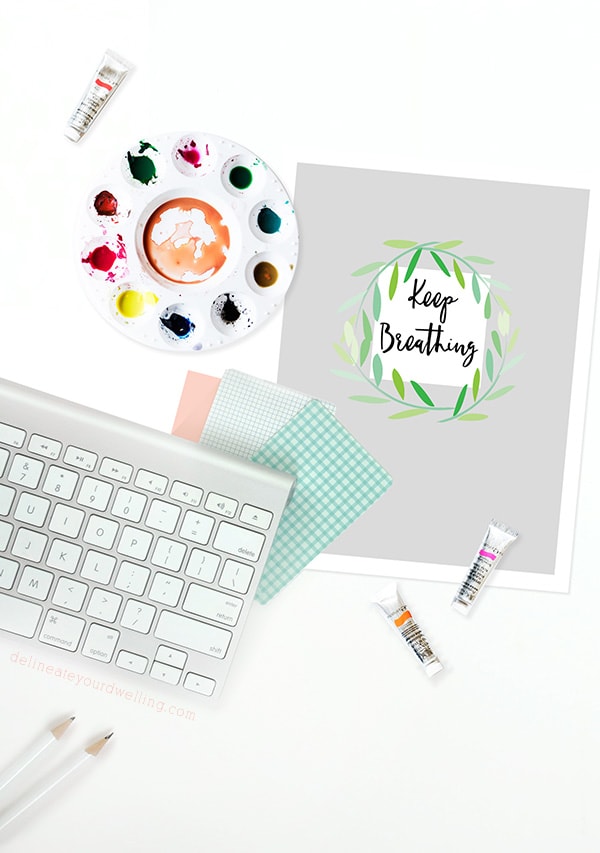 I hope if you are going through a season of stress or difficulty, you are able to take a moment to slow down. Pray, center your mind, take a walk outside or whatever helps you to relax. Then remember you can only do the best you can, while you continue to "keep breathing".
If I can do it, believe me — you can do it, too!
IT'S DOWNLOAD TIME:
Sign up for the DYD Insider newsletter to receive access to my ENTIRE DYD Printable Library along with this 'Keep Breathing' printable!!!
Already a DYD Newsletter Insider? Click on over here to access the printables library using the password found at the bottom of any email I've sent you.

Interested in more on this topic of being brave and starting something new?
Go ahead, Just Start and you might also like some of these posts:
SaveSave
SaveSave
SaveSave
SaveSave