How to make DIY Rug Baskets
INSIDE: Learn how to take any rug and turn it into a beautiful storage container! See how to make DIY Rug Baskets in a few fun steps.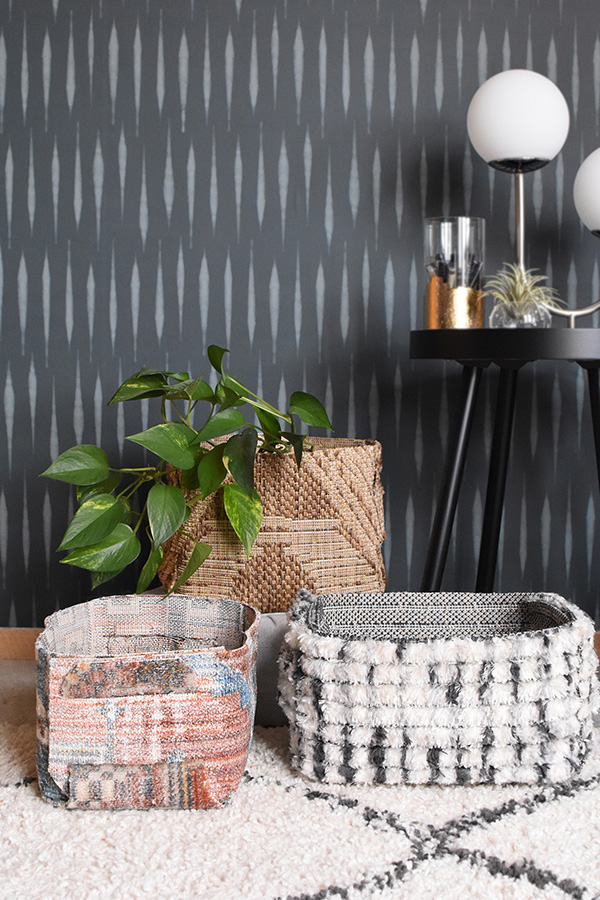 This post may contain affiliate links. See full disclosure here.
I recently partnered with one of my favorite Rug suppliers, RugsUSA. I have so many of their rugs in my home. I love the huge variety of styles and patterns and all at such affordable prices.
For this project, they tasked me to take a rug and transform it into something beautiful. After thinking and thinking, I decided I was going to try and DIY baskets out of rugs!
Thin Pile Rugs
I choose these three beautiful rugs : the Iris Totem Indoor Outdoor rug, Faded Stripes Fringed Gray Rug, and Temporal Medallion Tassel rug.
One of the important things to look for when selecting with rugs you want to use for this project, is picking thin pile rugs. You also want your rugs to have a somewhat sturdy backing to help one you've created your basket with them, that they keep their shape.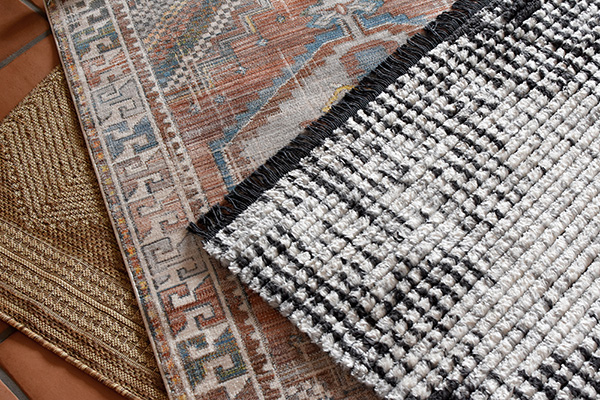 Basket Rug Supplies
The supplies needed for these DIY baskets made from rugs are –
Rugs
Sharpie Marker
Paper Scissors and Sewing Scissors
Hot Glue
Straight Edge Ruler
Rug Basket Template (download yours from my RugsUSA post)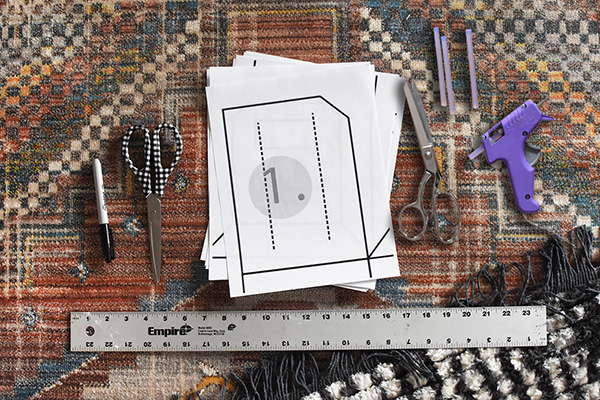 Rug Basket download template
I created this rug basket downloadable template PDF that you can print and cut out. Once you have this, you can tape all the pieces together and trace onto the back side of your rug.
Get your template here.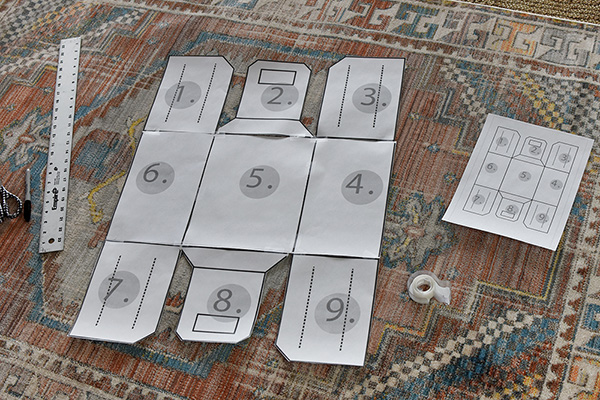 Once you have followed all the steps I shared at RugsUSA blog, you will have gorgeous textural baskets! I just love the soft muted red and blue colors of this rug.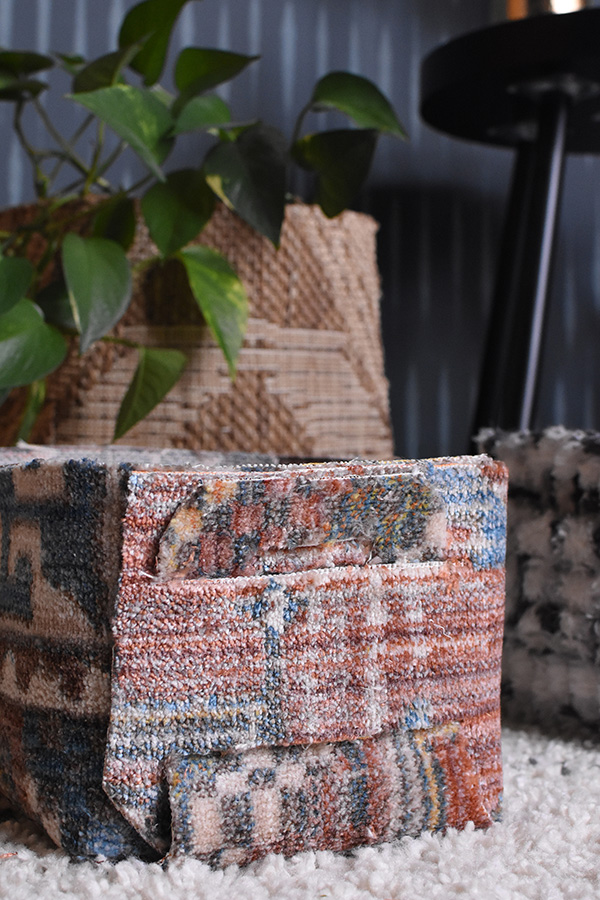 And the black and white shag rug might be my very favorite. I had such a hard time cutting that rug, it was too beautiful, ha!
DIY Basket Rugs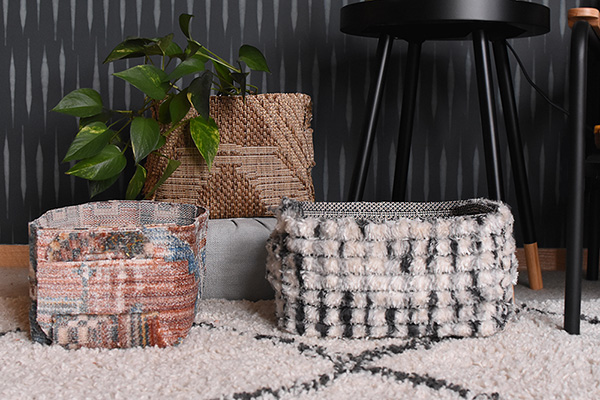 If you love these DIY Rug Baskets, then you might like some of my other creative craft ideas.
And be sure to pin this fun project below to make when you gather all the supplies!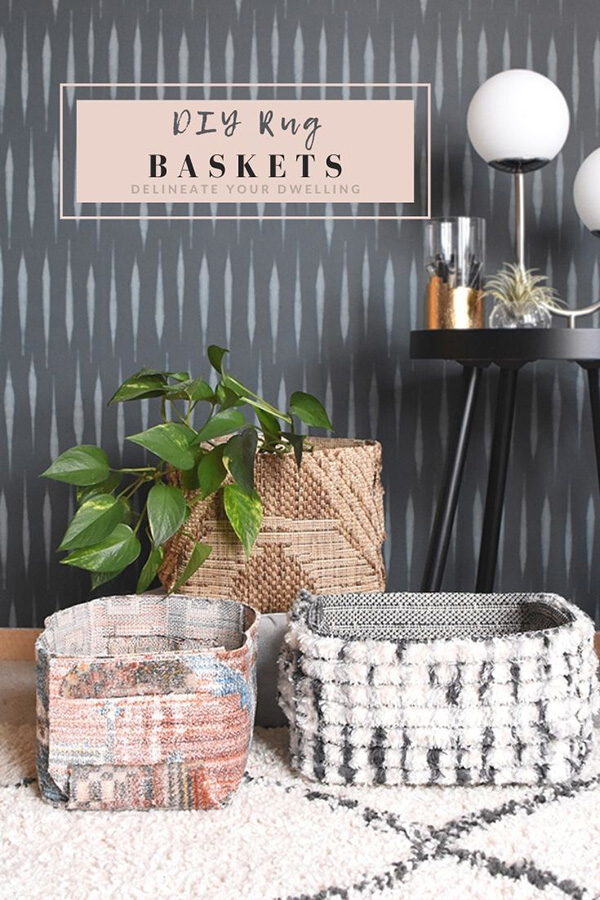 And check out these other fun No Sew projects…