INSIDE : Check out 17 Creative ways to Decorate with Pampas Grass! These dried ornament grasses are gorgeous statement pieces not only in your yard, but also in your home. See how to make wreaths, arrangements and even Christmas Trees with them.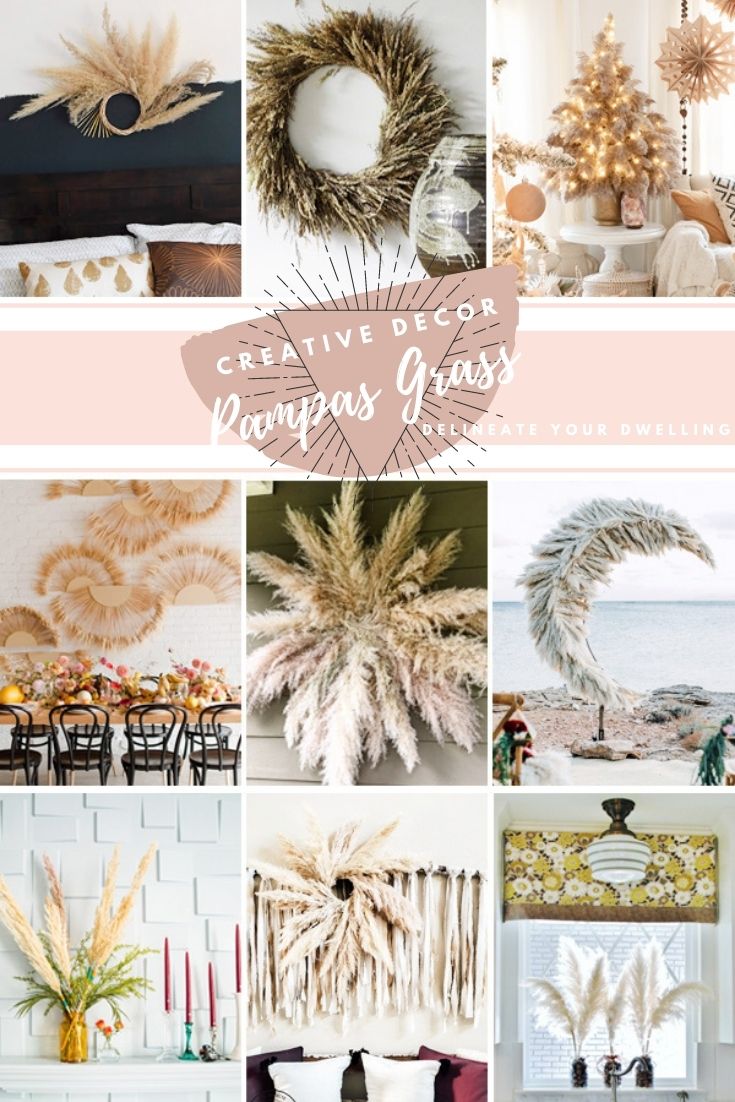 This post may contain affiliate links. See my full disclosure.
Are you huge fans of Pampas Grass like I am? It seemed like for months, I drove around the city on the hunt for stray Pampas Grass plants around town, wondering if I could possibly snag a few pieces here and there.
Thankfully, a friend gave me her backyard hookup and then I had a local florist also donate a few pieces.
Then, I wrote a post about the best places to get Pampas Grass Online because let's be honest… that may be the only place for some us to get them.
Today I am going to share 13 different ways to decorate with Pampas Grass because really there are endless ways you can use this beautiful dried ornamental grass in your home. I even created a Pinterest board that is FULL Pampas Grass ideas from Pampas Swag, Pampas wedding, Pampas Grass wreaths, Pampas Grass Arrangements and so much more.
Okay, let's get to all the good stuff!
17 Ways to Decorate with Pampas Grass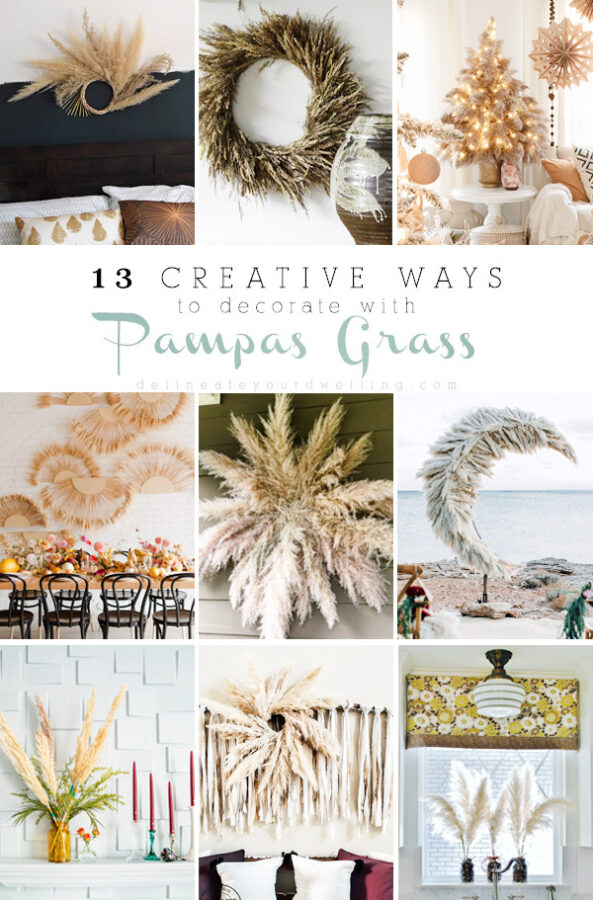 If you enjoyed these fun ways to use Pampas Grass, then I bet you will love some of my other plant craft projects.
Painted Leather Fringe Planter Pot