INSIDE : Check out this awesome collection of Animal Head Wall Decor Ideas! These adorable wicker deer heads, felted owls and fabric covered elephants are the perfect addition to your children's bedroom or displayed in a gallery wall arrangement.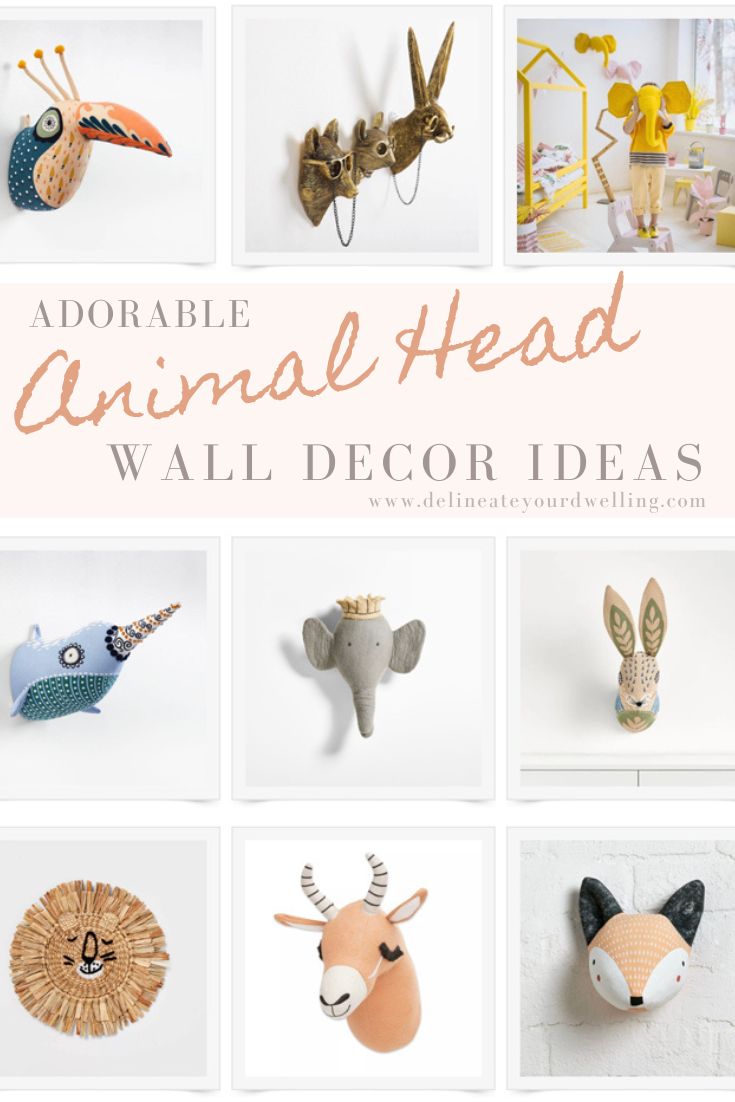 This post may contain affiliate links. See full disclosure here.
Wall decor is such a varied and personal decision. From art work and woven textiles to mirrors and gallery walls, there are endless patterns, color schemes and trends to pull from. I have done numerous DIY Art projects over the years for our walls, but one that has always stood out for me was the Colorful Clay Animal heads I made years ago.
I used air dry clay to create the shape of an elephant, deep and zebra and then "mounted" them on miniature canvases. Using paint markers, I added color, pattern and whimsey to each of them! Such a fun little project.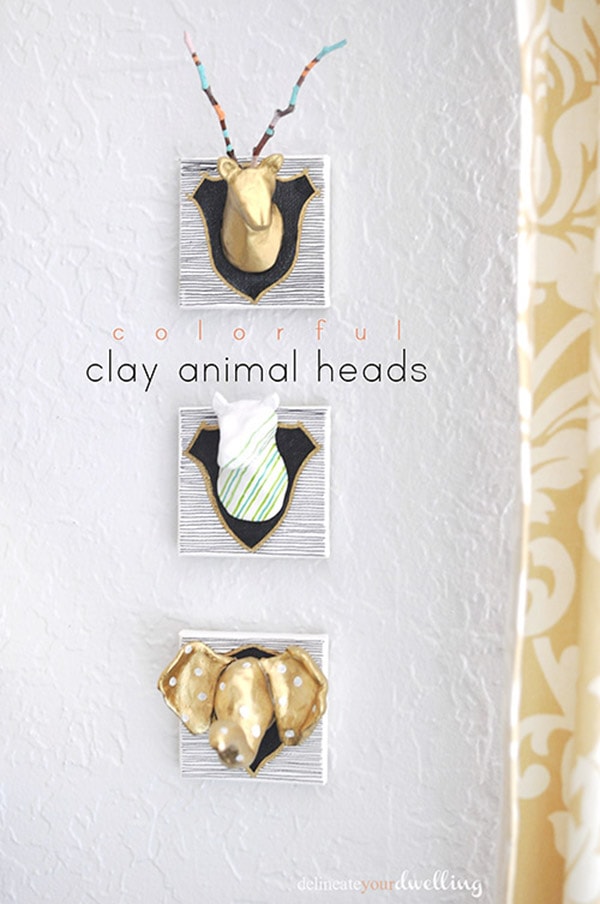 What are the animal heads on walls called?
When animals pass or are taken for sport, sometimes they are sent away to be processed and then hung on the wall for display. This process is called taxidermy.
Can we just do a quick disclaimer that I am not really a fan of animal head taxidermy. I'm sure there are situations where taxidermy works well, but in general… I would MUCH rather enjoy sweet stuffed animal or wicker type animal heads as part of my home decor.
Fun Animal Heads
Now that we know all about taxidermy, let's get into all of the adorable PRETEND Animal Head Wall Decor Ideas that are available now to hang on your walls.
Click on the images below to be taken to each of their links.

And if you are looking for other fun wall decor ideas, you might like some of these…