I've been wanting to update my "writing utensil" area for a while. There was nothing necessarily wrong with my little aqua flower pot but it just wasn't floating my boat anymore. While strolling through Home Goods (of course) I found the perfect container… just wasn't a fan of the exterior vibe. I'm going to show you today how to go from blah to bright with my new Updated Pencil Holder!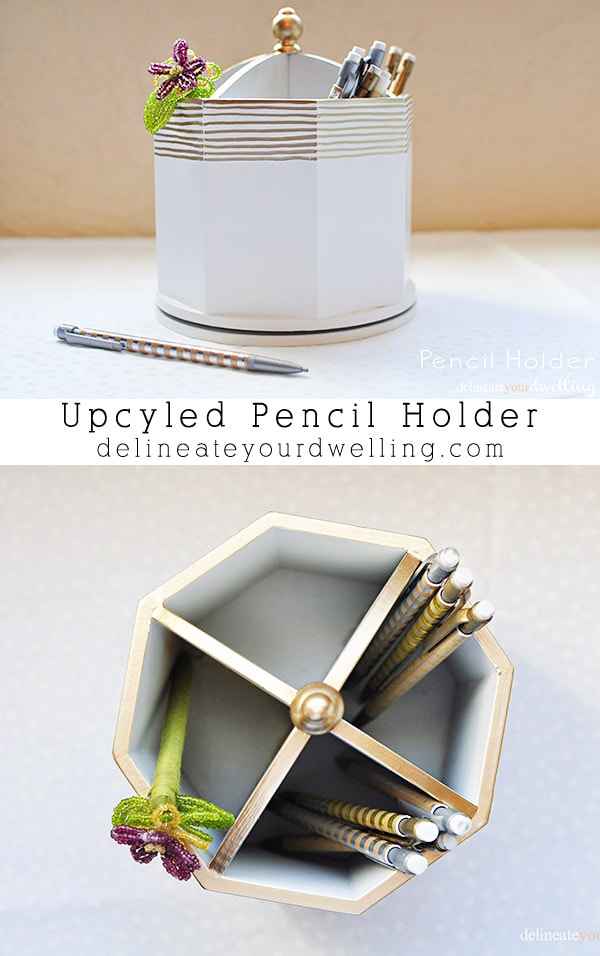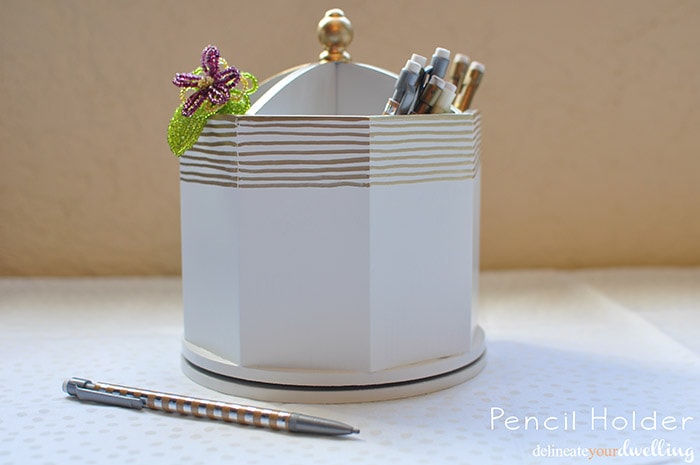 Here is a quick shot of my before pot. Certainly not bad, just not loving it anymore.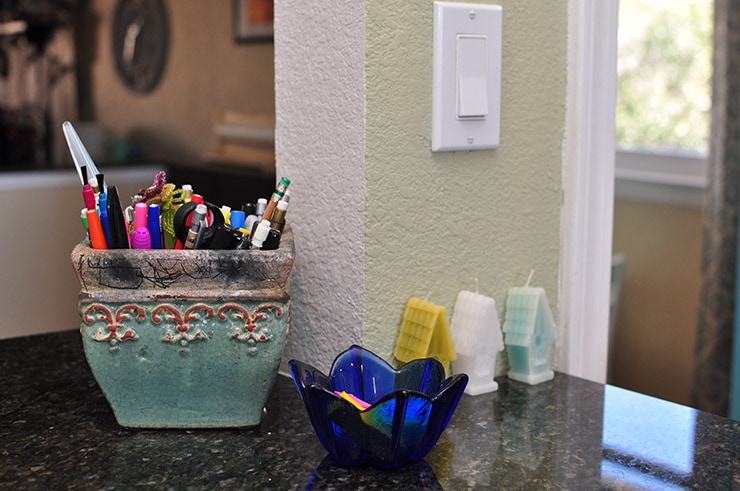 And my very inexpensive Home Good's find. I wish I could recall exactly, but I think it was $6.99.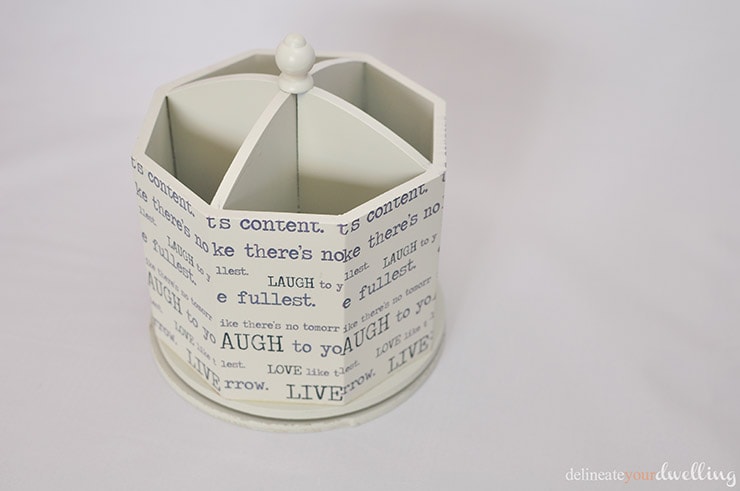 The steps were so simple. I put down a small cloth and spray painted the entire container in white. I did my best to even spray down into each pencil slot.
After a few coats of white, it was ready to get a little gold love! So, out came my trusty gold foil paint pen. First I painted the top knob and top edges with gold.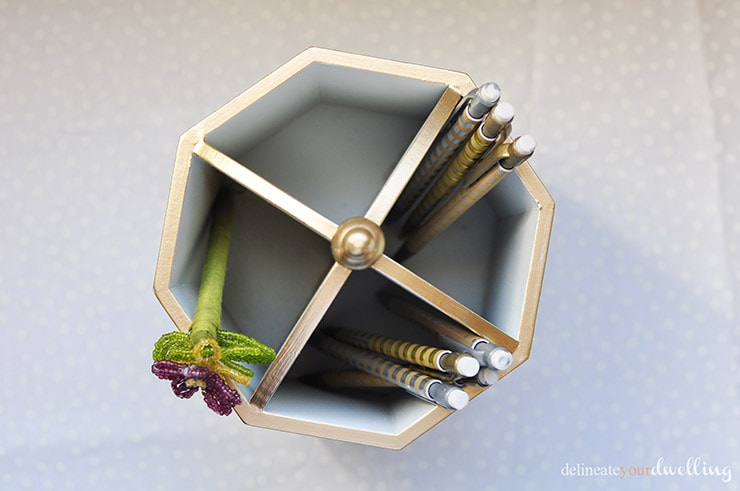 Next I painted eight then stripes along the entire top.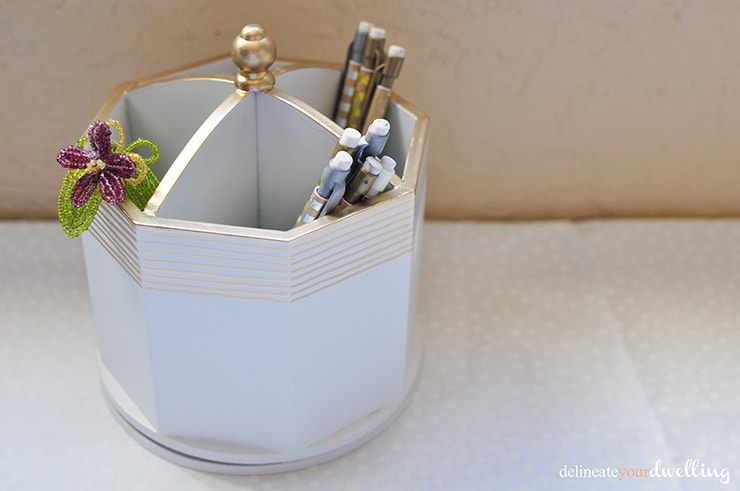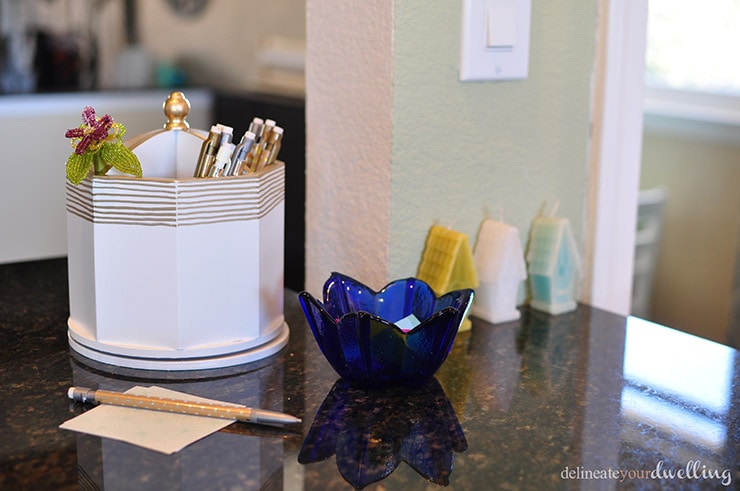 Ah, so much better. Simple. Clean. White + Gold. Perfect. Have you done any quick spray paint updates recently?