*Denotes an affiliate link. There is no additional charge to you, but Delineate Your Dwelling receives a small percentage. Plus, you get some awesome products that I love.*
Happy day after Thanksgiving. You know one of the many things I am grateful for? Friends. I am blessed with so many kind and thoughtful friends and one of my friends let me know if I would come with transportation, I could HAVE his four metal chairs. Well, that is a crafter's dream. So, today I am sharing my Painted Metal Chair.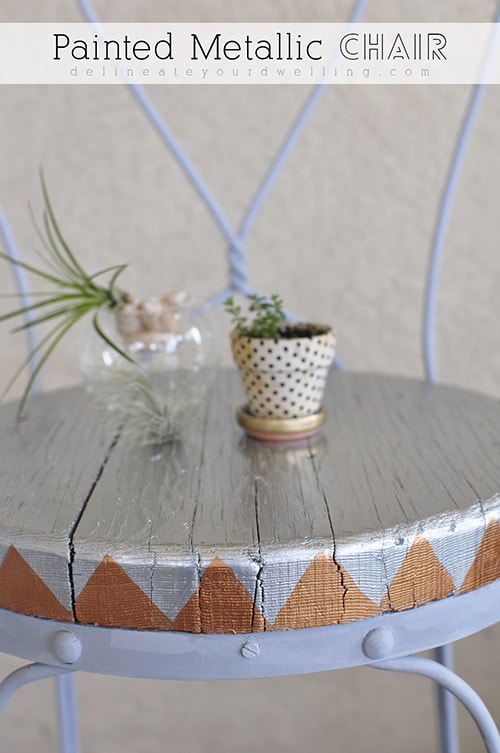 I am now the proud owner of four of these awesome chairs and this isn't the last you will see of them.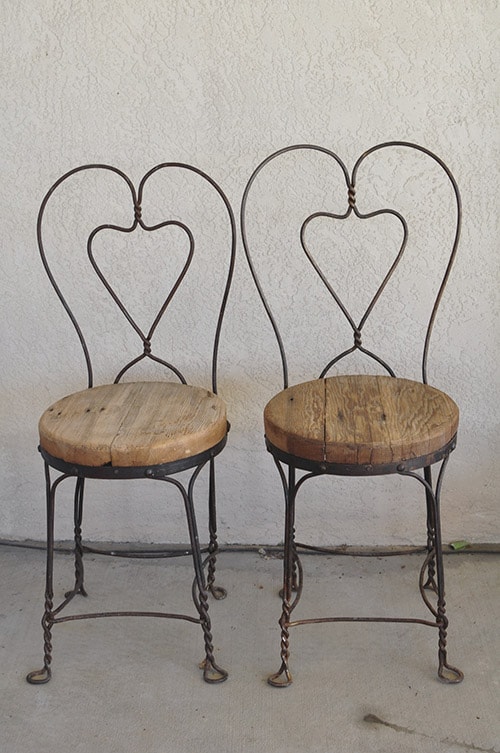 My first step was a huge cleanup. The wooden seat got a nice sanding. I've been wanting to check out all the big talk about chalk paint and thought this would be a great opportunity to try it out. I got a small 8 oz. pot from Michaels but it's available online, too. Without touching the metal legs, except for removing cobwebs, I started painting. I loved the "yesteryear" light gray matte color and true to chalk paint's claims it adhered to metal with no trouble at all.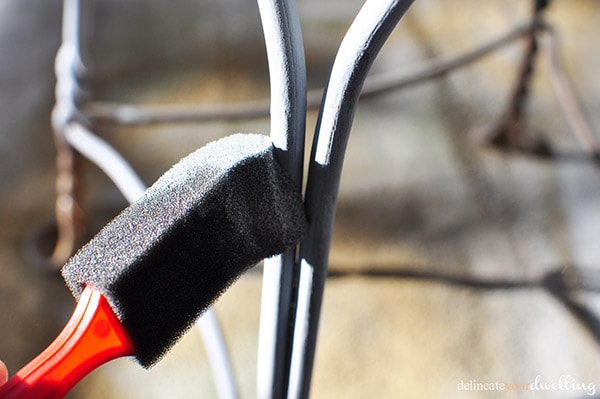 I taped off the legs and the seat got a nice few metallic coats of silver.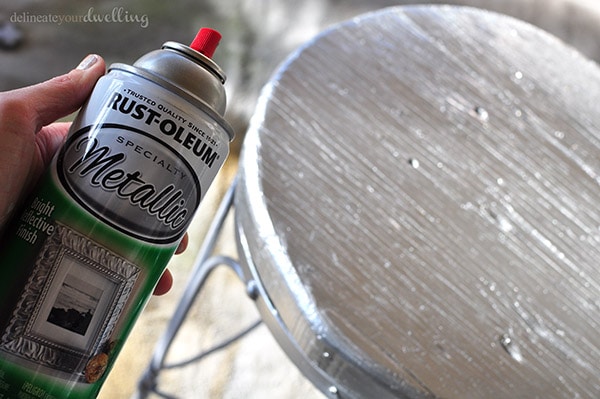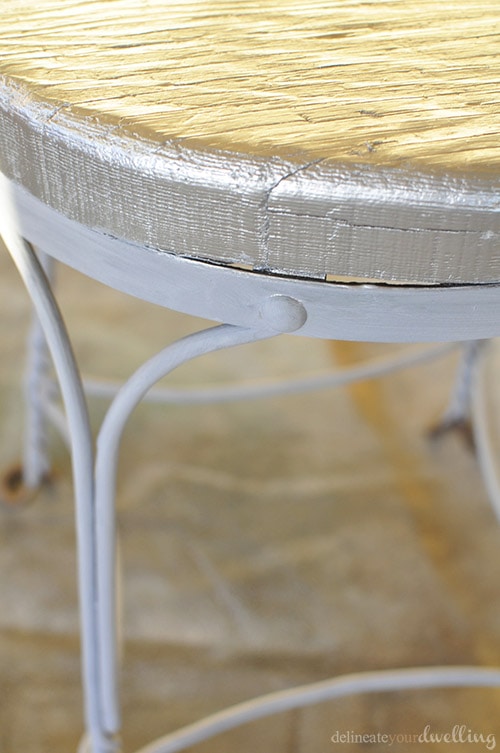 My next step was adding a *Bronze Leafing Paint
triangle detail to the edge of the seat.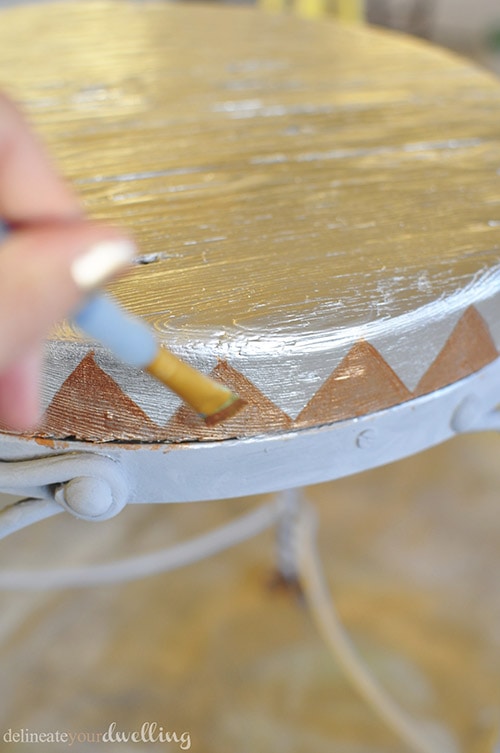 A few coats of the bronze paint and my little chair was done!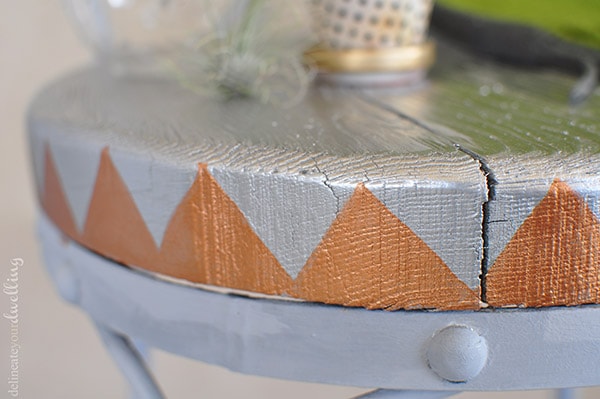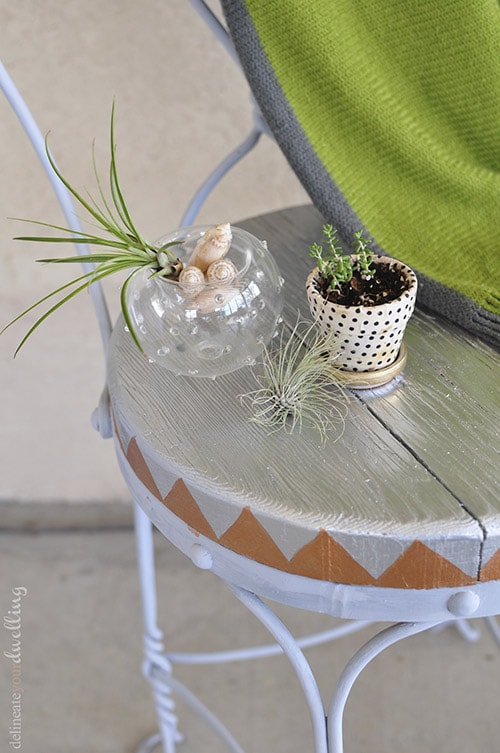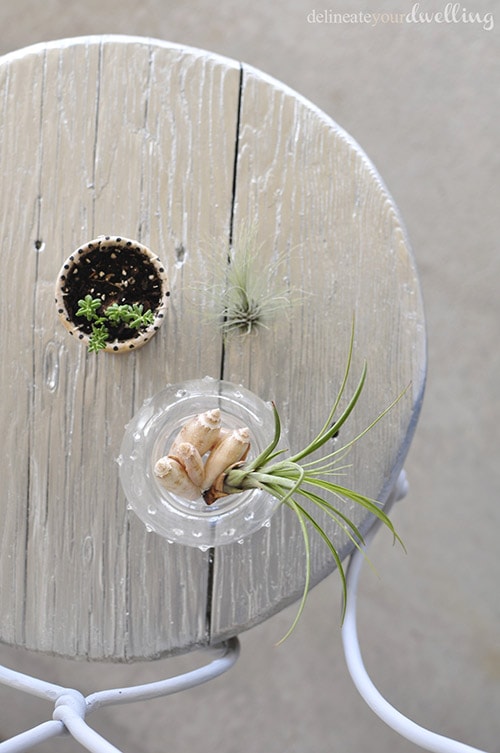 I love how this chair turned out and it's even better since it was given to me by a friend. Thanks so much Jesse!