I am in a new season of life called "both of my children are now in full time school and I can actually devote time to my business" season! After about six years of being a full time mama to my two little ones, they are both now in all day school. This has opened up a good portion of the day for me to work on my creative business, Delineate Your Dwelling. Today I am sharing my Three MUST HAVE items when working from home.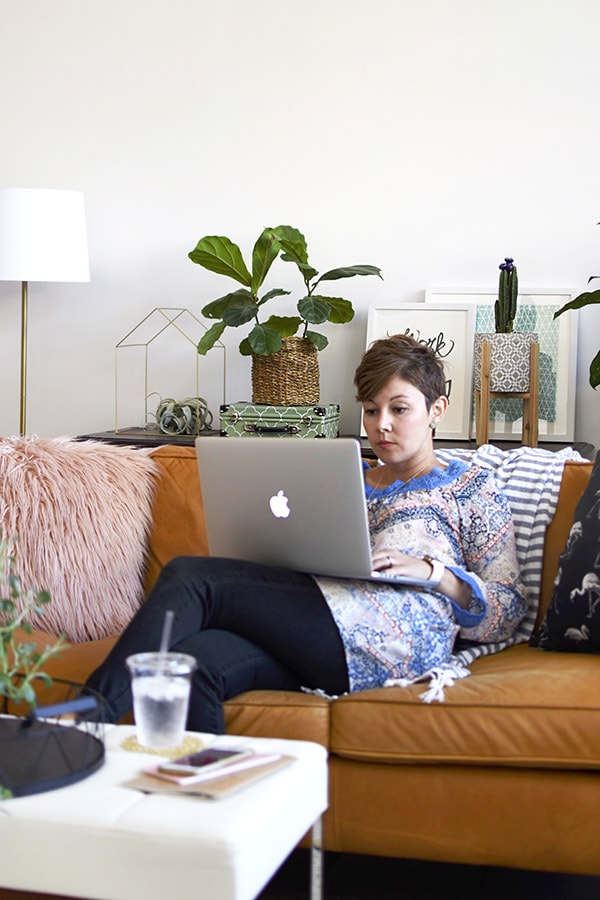 There are three things that I have really found to be essential for me to have a productive and positive working from home environment. Let's get into those items…
#1 Have a Plan.
Each evening, I make a plan or even sometimes a list of 'must accomplish tasks' for the next day. I have found if I start my day without a concrete list of to-do items, then I can easily waste hours just 'getting started' and 'gearing up to go'. When I can take the time to organize my day before the day even starts, then I find myself so much more productive.
Having a calendar that I keep up-to-date with deadlines really can help in keeping me on track with each day's critical tasks.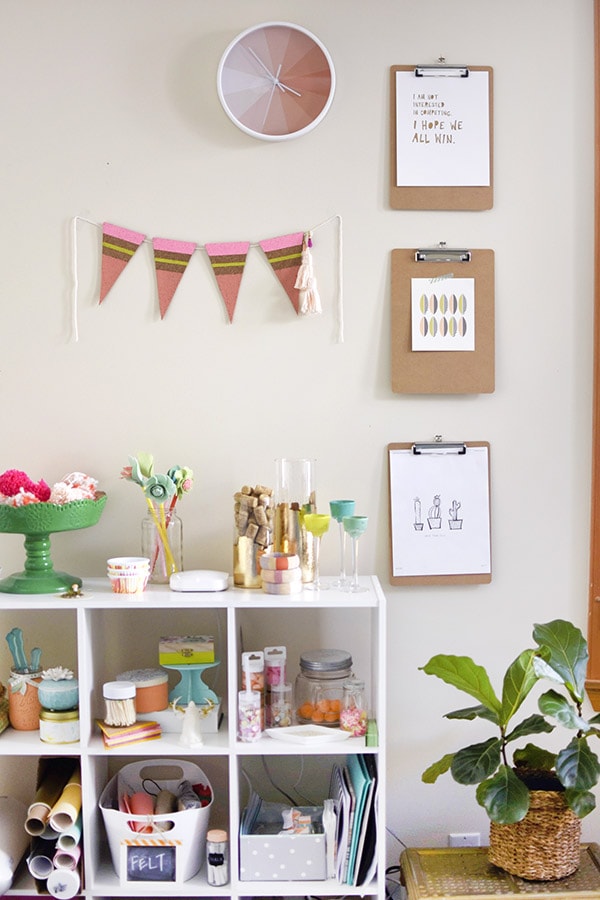 #2 Set-up actual working hours.
You can make all the plans in the world, but getting distracted by a friend who stops by unannounced can completely stop your productivity. If you want to make plans with friends, plan ahead looking at schedules, deadlines and any other work related commitments before setting those plans!
As your work day starts, knowing that you need to be productive for whatever set amount of time you have determined, helps you know when you need to focus on work only and when you can relax a bit, take a walk, or check social media.
Being a work at home mama, I know my kiddos will get home at 'x' time. I then back out time for lunch, various other errands I might need to run to keep my household functioning (grocery stops, drug store pick ups, laundry that needs tended to, etc…). After those items have been backed out, then I have my work hours for the day.
Planning my actual work hours each day (and they can vary from day to day), helps me break my day up and know when I need to stay focused on work and when I can let myself take care of other things.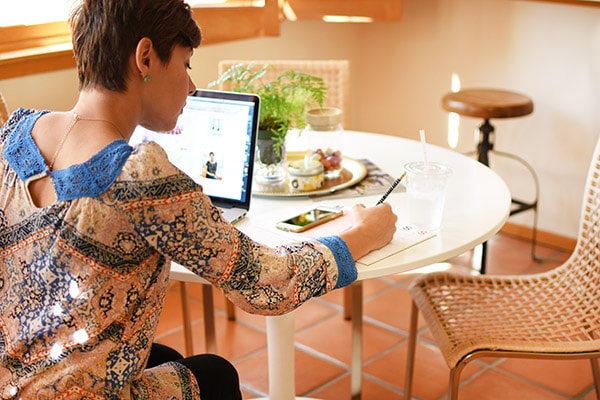 #3 Have an excellent Wi-fi connection!
This may sound like an obvious must-have when working at home, but I can tell you from experience : wi-fi can can make or break your work day. We recently moved to a new one story home and our rooms are fairly spread out. Our old wi-fi router was simply not cutting it any longer.
Working at home has some wonderful flexibility. Some days you can sit at your home desk, some days you can work from a kitchen table and some days (more often than I'd like to admit), you can work from your living room sofa. However, you can not always get a great wi-fi connection from every location in your home… I know I sure couldn't and it was making me want to throw my computer out the window.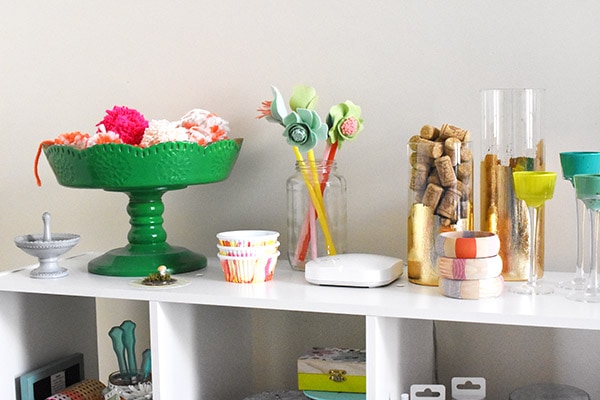 Having dependable wi-fi is essential to my working from home, so when that wi-fi started being unpredictable I turned to eero. eero is a mesh network WiFi system that gives you reliable internet coverage in every corner of your home, no matter the size or shape. eero is a game changer for us work-from-home folk!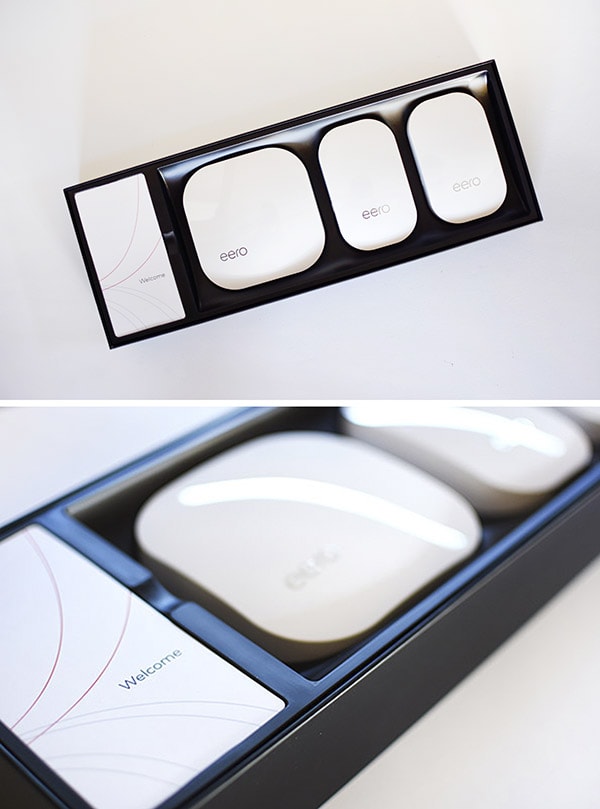 The eero home system comes as a set of three units. The directions tell you to download an app which walks you through the entire setup process! After that, you simply plug the eero beacons into two different wall outlets throughout your home and the app lets you know in real time if their locations are optimal for your wi-fi.
And can we talk about the gorgeous design of the eero? It's so sleek and modern, they blend easily into any room!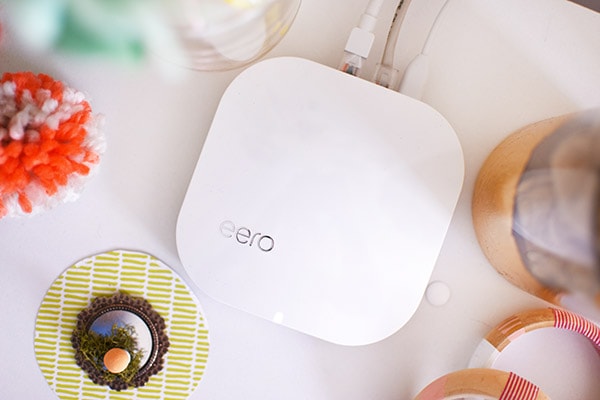 In about 10 minutes time, our wi-fi issues were resolved. No more spinning buffer wheel, no lags while things attempted to load and best of all, we didn't even have to push the reset button on our router multiple times a day. I could actually work from any room in my entire house!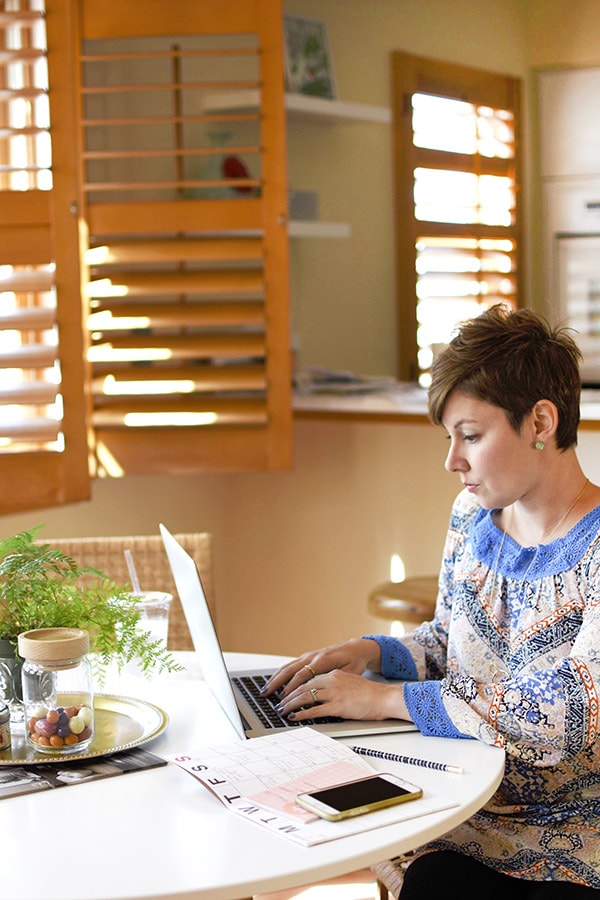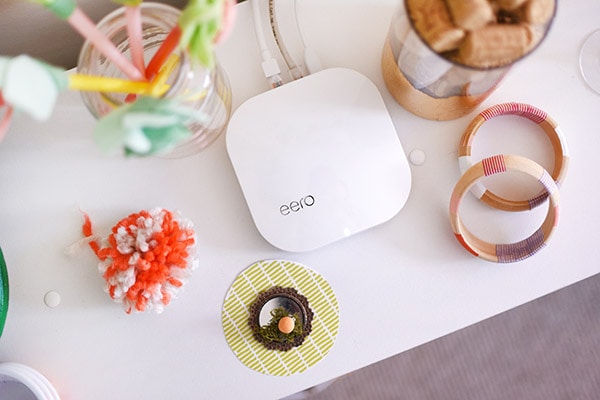 The eero system is amazing for many reasons. One of the cool things about it, is it's mesh network system. That basically means, instead of using a single WiFi router in one room (like most people do), you plug an eero base into your modem and multiple eero Beacons throughout your home. We have two beacons setup in our home. They then form a mesh WiFi network that covers every spot of our home in fast, reliable WiFi.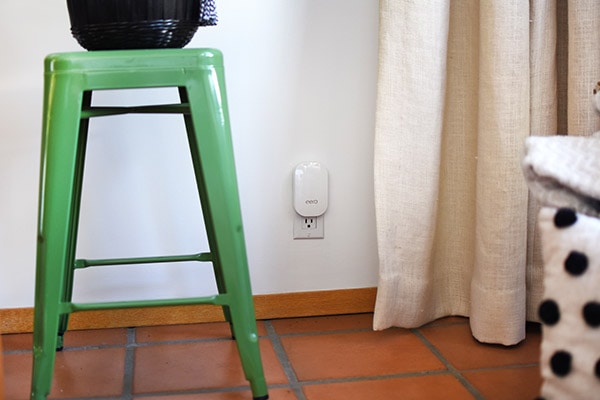 The eero software automatically updates about once a month, making eero the only company that keeps your system at the cutting edge, even after you buy it. Their regular software updates range from bug fixes to performance improvements to exciting new features — such as enhanced speeds or a custom Amazon Alexa skill.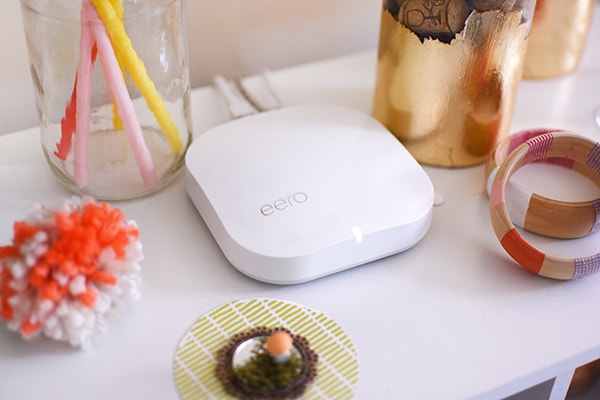 Being able to see exactly what is going on with your internet connection at all time by simply looking at the app on your phone has been such a helpful part of the eero. Everything you need is now easy to read on your app. From your checking on your network speed, to finding out which devices are connected, and even setting up parental controls on a per device basis – YES, they even set up individual parental controls!!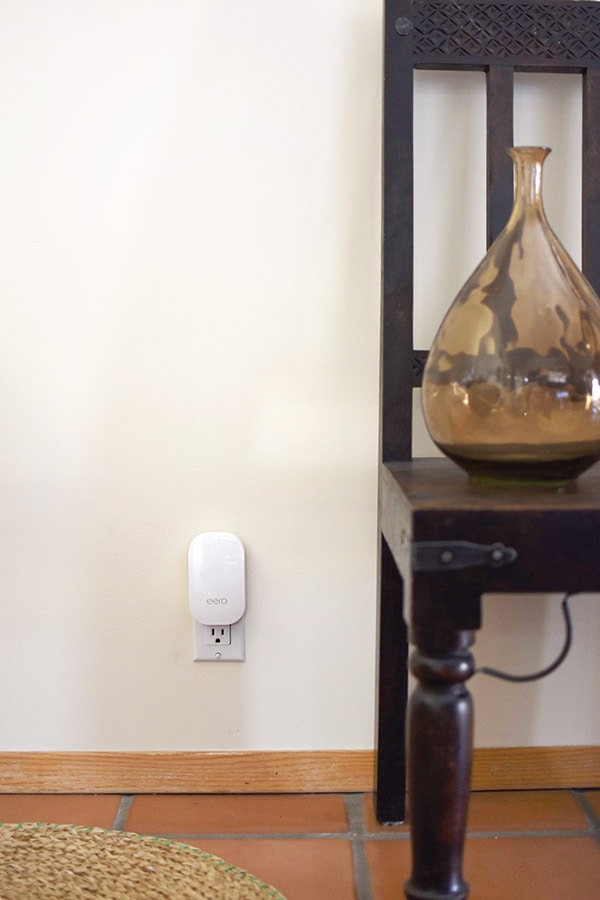 What tips do you have for staying productive while working from home?

Thank you to eero for sponsoring this post. I received a wi-fi mesh network system in exchange for a honest review of their product, which I love and use. All opinions are 100% mine.
Looking for more BLOG related topics? You might like these.

SaveSave
SaveSave
SaveSave
SaveSave
SaveSave
SaveSave
SaveSave
SaveSave
SaveSave
SaveSave
SaveSave
SaveSave
SaveSave
SaveSave
SaveSave
SaveSave
SaveSave
SaveSave
SaveSave