The Best Mushroom Ornaments
INSIDE : Check out some of the best Mushroom Ornaments for your Christmas tree this holiday season. Mushrooms are trending right now, so be sure to get some this holiday season!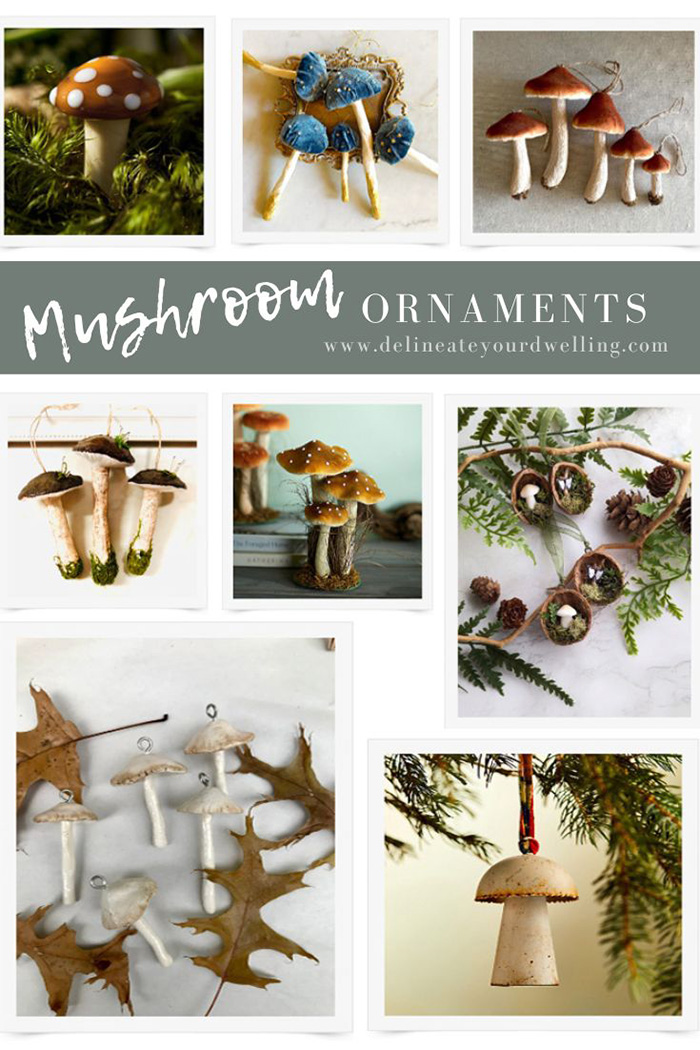 This post may contain affiliate links. See my full disclosure.
Mushrooms are having a huge moment these days. I have long been a fan of mushrooms. I think it's their connection to nature and the woods, both things which are very close to my heart.
I love mushrooms so much that I recently made a DIY Christmas Mushroom Centerpiece.
Whether you decide to do a little mushroom craft project, DIY some yourself or just enjoy a fun mushroom ornament on your tree… there is something for everyone here!
Shop some of my favorite Mushroom Ornaments now.
Best Mushroom Ornaments

What does the mushroom mean in Christmas?
Mushrooms at Christmas time are a sign of good luck. Known in German as
Known in German as glücklicher pilz or "lucky mushroom", the red-and-white speckled mushroom grows deep in the forest. The scientific name of it is Amanita muscaria and finding one is thought to be a sign of good luck, similar to the way the Irish view four-leaf clovers.
Finding a mushroom is considered to mean good fortune is at hand!
Looking for other fun Mushroom ideas? Check some of these out…
And if you just need more mushrooms, which I completely understand checkout this roundup of creative Mushroom projects!
Looking for other fun holiday projects? Check out some of these…