UPDATE : We sold our family rental home, however there are still many gorgeous rentals available on Lake Wawasee.
This is a little shameless promotion for our lake side rental home that I hold SO DEAR to my heart!  We spent most holidays throughout the summer during my entire childhood at our Lake Wawasee cottage in Indiana.  My great great grandparents built this modest cottage and the home has been in our family ever since.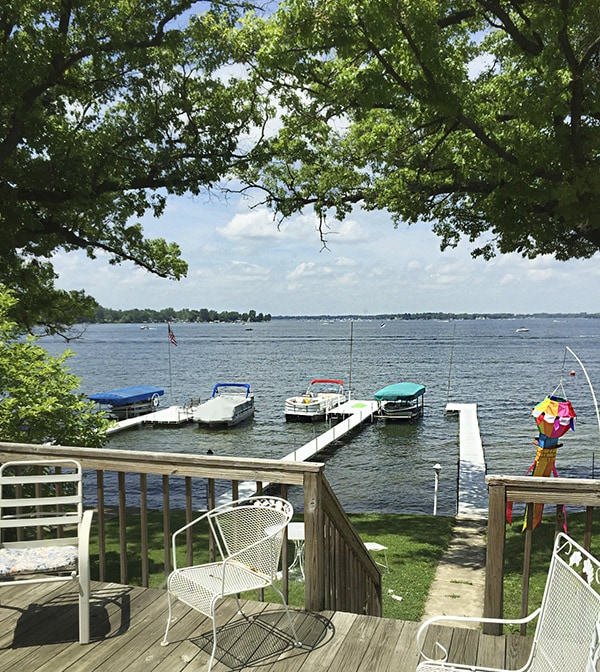 This quaint Lake Cottage has 3 bedrooms, 2 baths and sleeps up to six people.  There is a private pier and space to tie up a boat if you rent one during your stay.  I have swam along our beach there, many many times over the years (as have my babies which just melts my heart).  I just visited the cottage in early June and was instantly flooded with fond memories of time spent there.  Plus, there is just something about being waterside that is calming.

Lake Wawasee is located in northern Indiana and is the largest natural lake in the state.  It's big enough that you can't see the other side, which is somewhat uncommon in the Midwest.

You can swim, ski, fish and motor boat on the lake.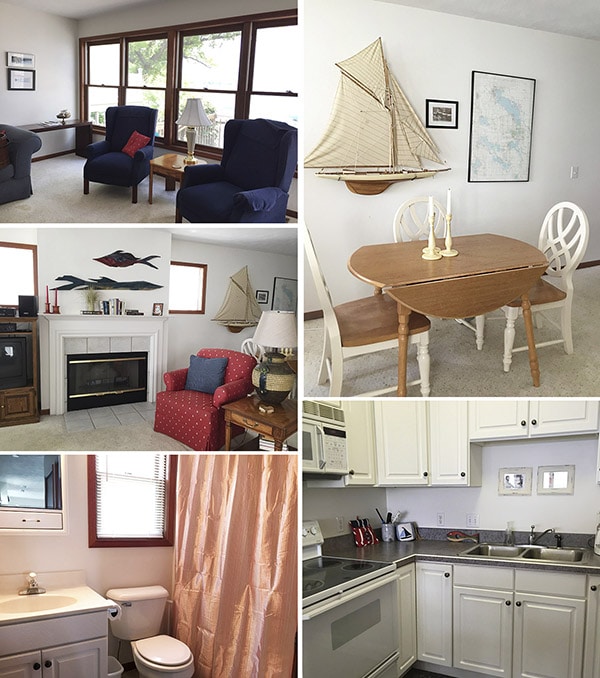 If you are in the Midwest and looking for a week+ stay at a lake cottage this summer, I would highly recommend this cottage.  The rate is $1300 per week to rent. I specifically do not benefit in any way from your rental, as I am not an owner.  I just love this home with all my heart and would love to see it being enjoyed by others this summer!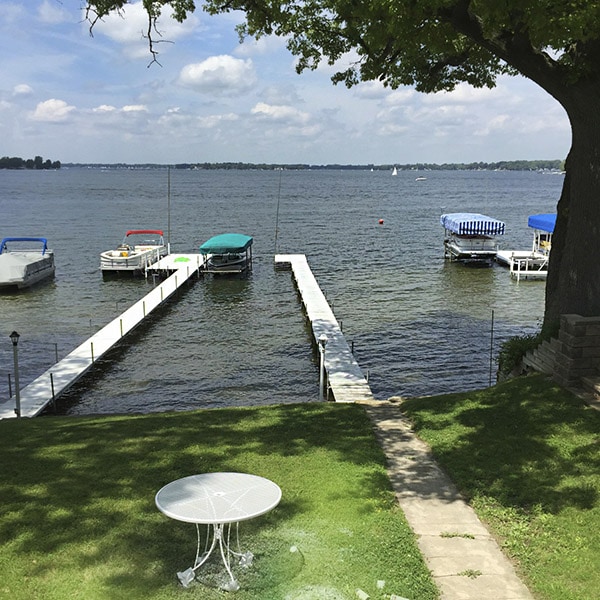 DATES AVAILABLE IN JUNE, JULY AND AUGUST.
If interested, please contact Todd Realty, 574.457.4417 or 800.252.4355