INSIDE : Learn how to enjoy those long summer days by crafting your very own games! 3 Awesome DIY Outdoor Games for you and your family to make – Dice, Pickup Sticks and Dominos!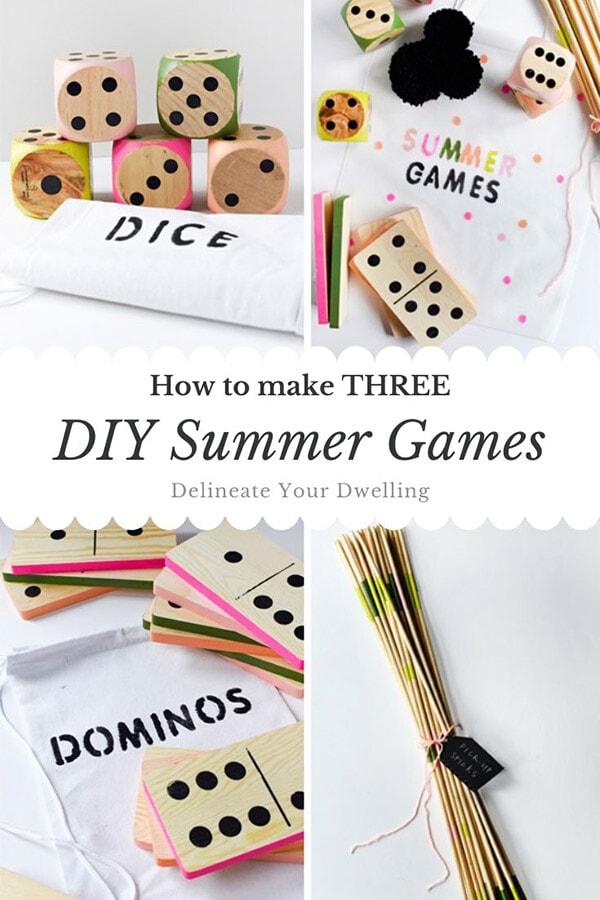 I am all about being outside. I love playing with plants. I love eating meals outdoors. I just love spending as much time outside as possible. Last year I shared How to make 3 Awesome DIY Outdoor Games but I didn't share them until early fall time – so today I am going to share them all together in this post DURING the summer!
You may be thinking, "Okay… I like the outside, too. But what outdoor games can I play?" There are so many fun outdoor game options. I went for simple large scaled wooden games; dice, dominos and three foot long pick-up sticks!
SUMMER GAMES TOTE BAG
And you didn't think I could share three fun summer DIY games without sharing the adorable SUMMER GAMES tote bag I made to carry them all in – ha.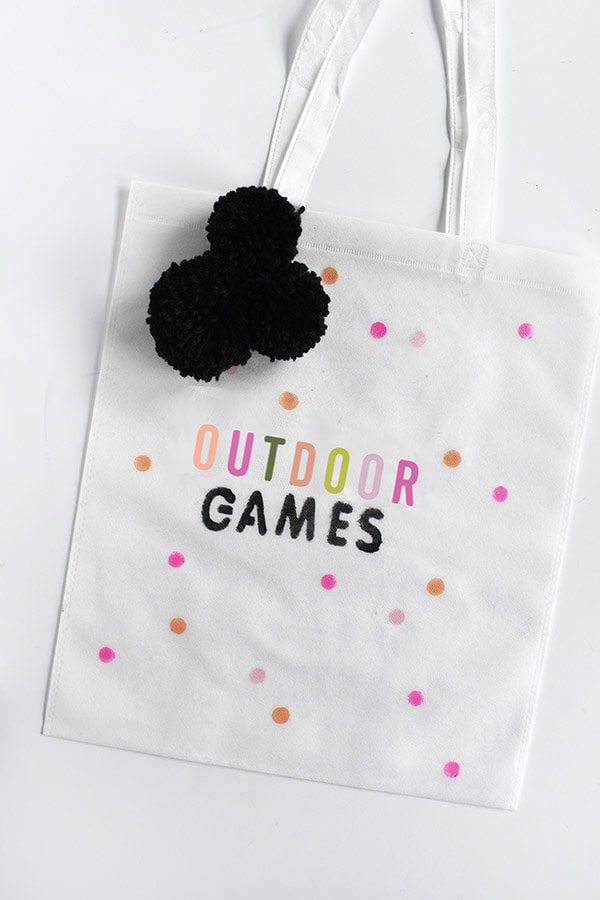 Plus, add polka dots and huge black pom poms to anything and I am a happy lady.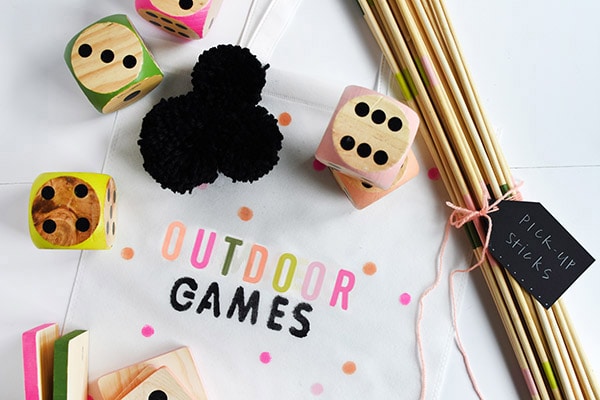 DICE
Next up is the game of Dice. Now, I will be completely honest… I have no idea what to play with dice. However, it does not stop my family at all from rolling these monster sized dice around and making up all kinds of games!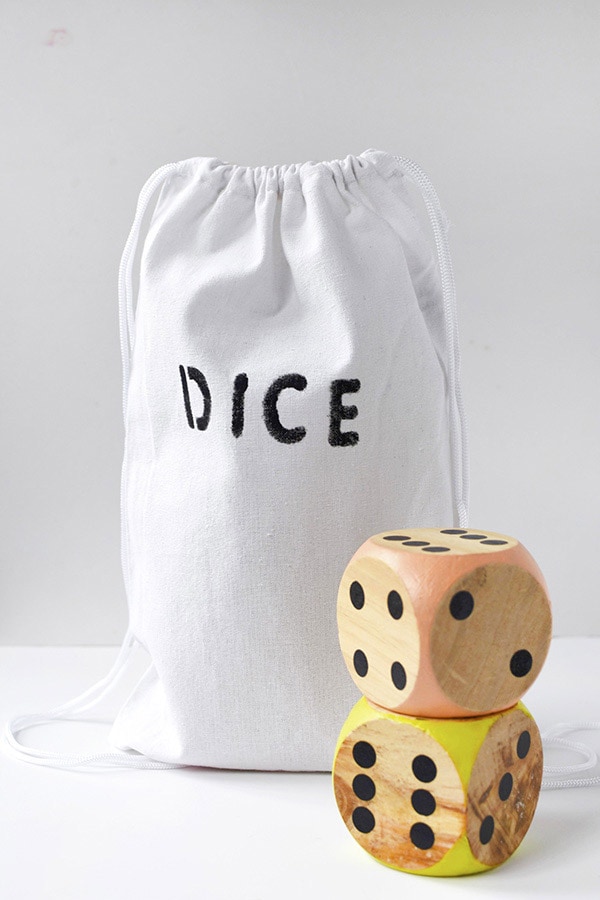 I just love the bold colors against the natural wood color!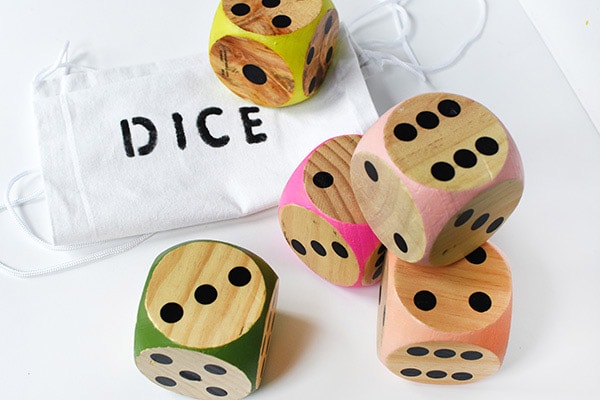 DOMINOS
Dominos are a huge hit with my kids. Not only do they love simply playing outdoor dominos, but they love setting up the dominos on their side and then knocking them over.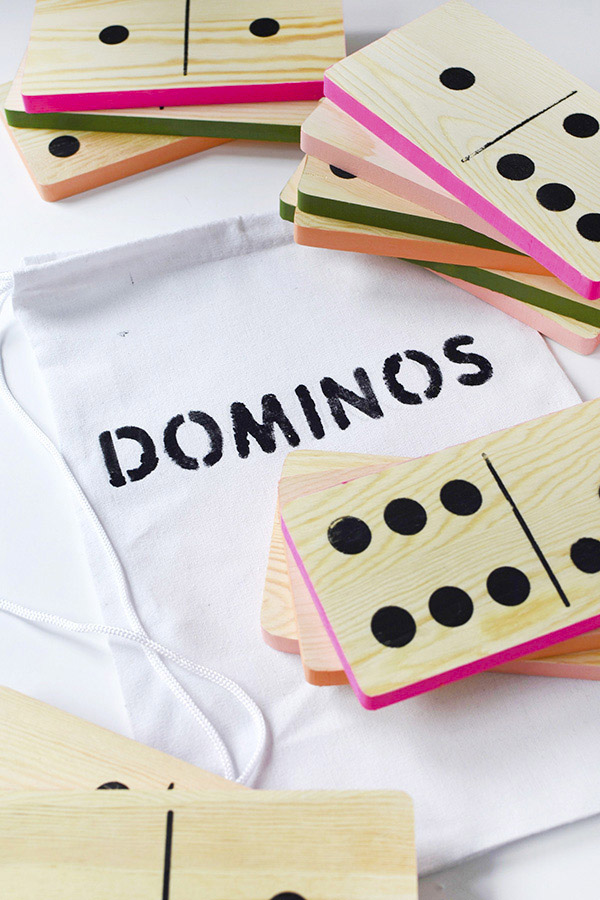 These large scaled dominos work the exact same way as small dominos… and just watching them fall over, one by one, is mesmerizing! Because check out the happy colors on all for sides.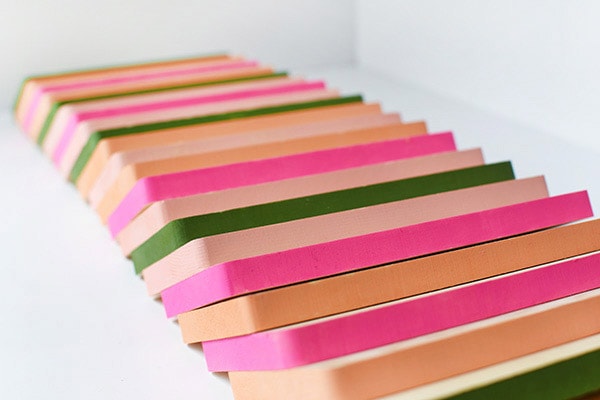 PICKUP STICKS
And lastly, a childhood classic – Pickup Sticks! I just played this one with my son last weekend. And after we got done playing the game (I won, just saying) it turned into a mini sword battle. Because when you have 3′ long pickup sticks… you have no other choice than to battle it out just a bit.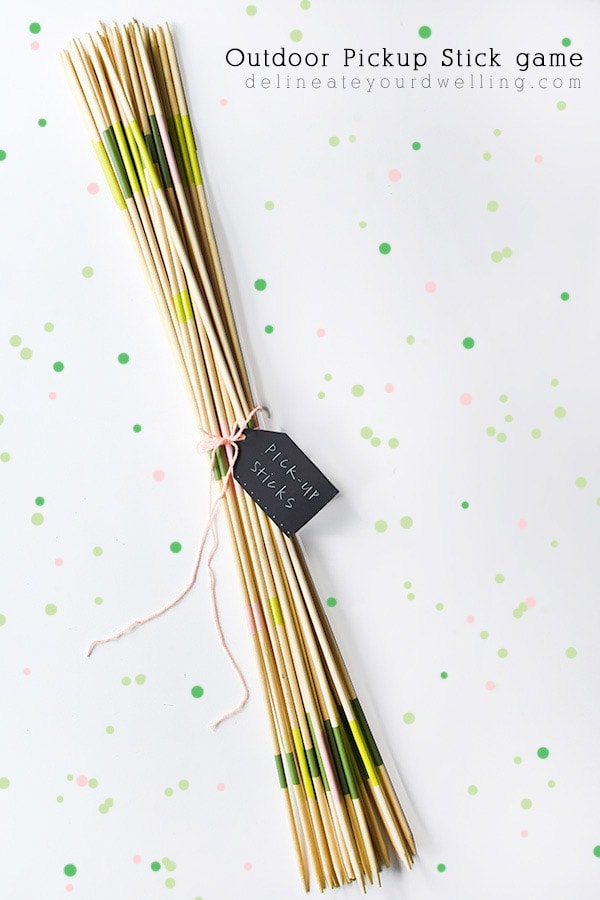 My daughter on the other hand, likes to use the pickup sticks as poles for her imaginary tent, when she is done playing the game.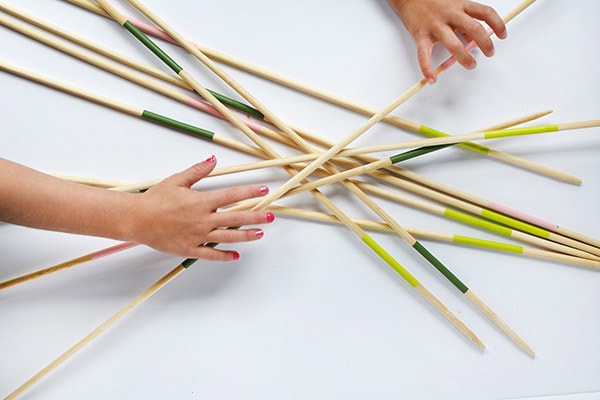 After seeing how cute these outdoor games are, no one could question whether outdoor games are better than indoor games! I mean, am I right??!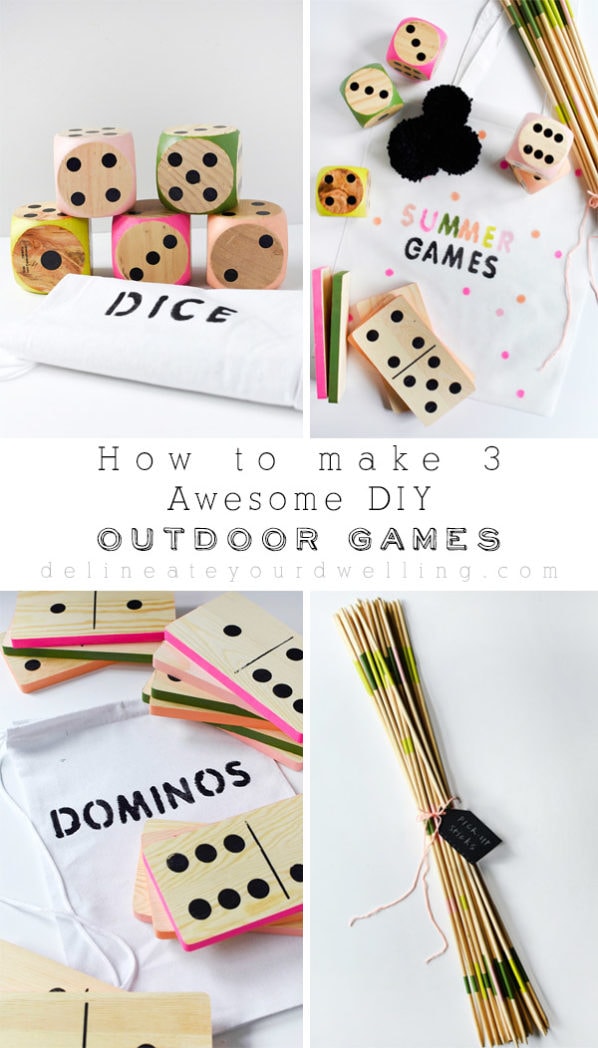 And if you are looking for more kiddo fun, you might be interested in:
Homemade DIY Chalk Paint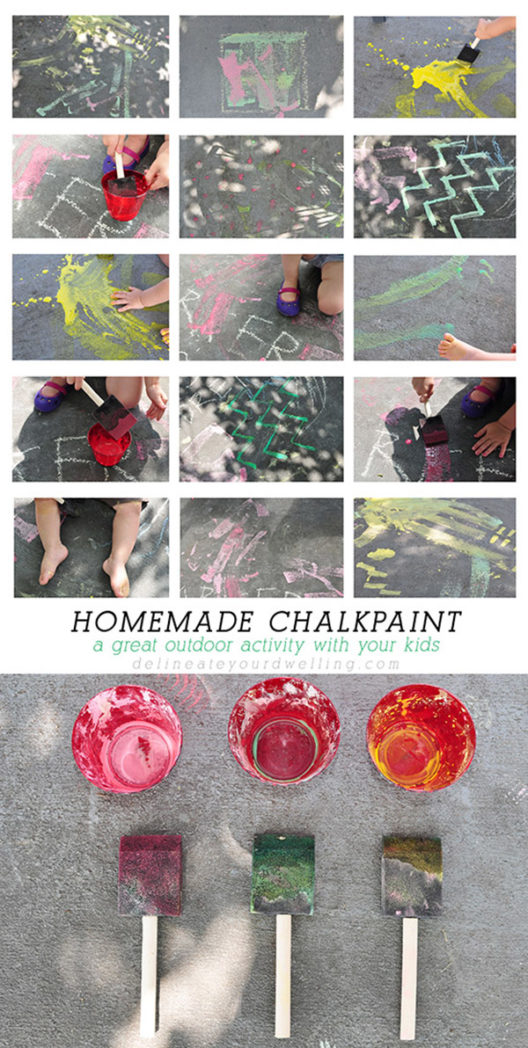 28 Summer Fun Ideas for Kids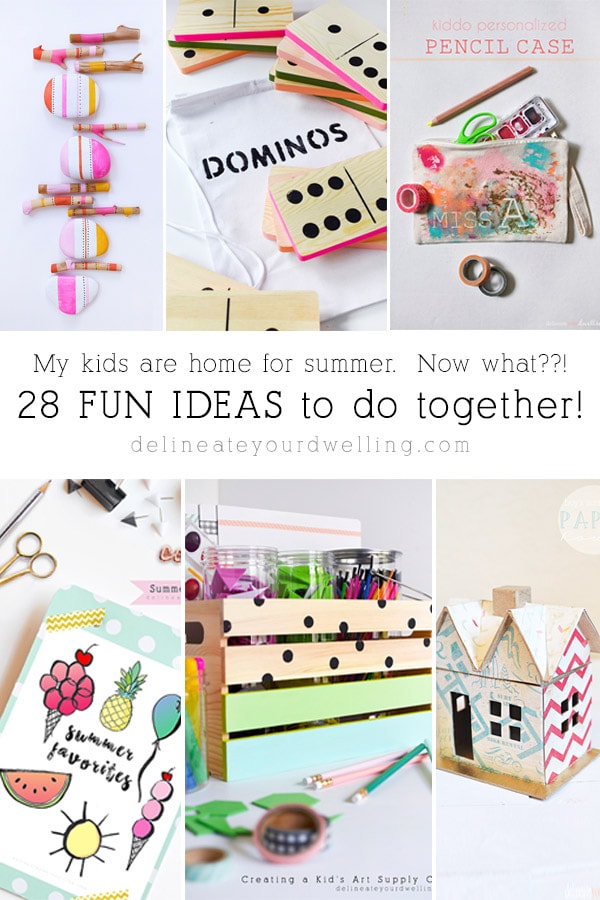 SaveSave
SaveSave
SaveSave
SaveSave