I am not sure about you, but I love fonts!  I could download new ones all day long.
I've started a seasonal font share of some of my favorite FREE fonts.
Today I will be sharing My Favorite Holiday fonts with you.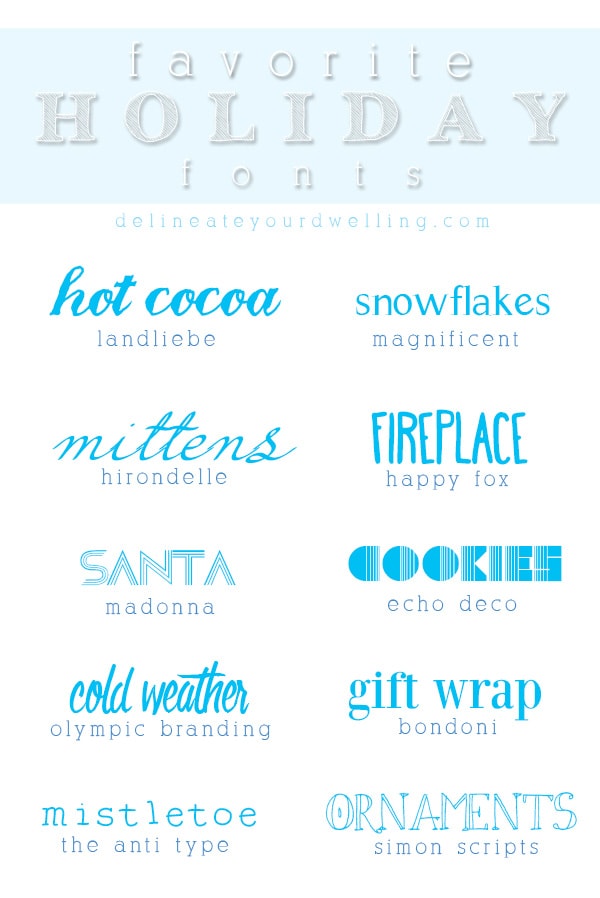 Download all the fonts below for FREE!
What are your favorite fonts?  Be sure to share them because I'm always looking for new ones!
Be sure to sign up for my DYD Free graphic printable group for more fun like this.



SaveSave