INSIDE : As Christmas parties, Cookie Exchanges, end of the year parties and all the other wonderful Holiday gatherings start to near – it is time to make sure you have the best font options for all of your holiday needs! Download the best and my Favorite Holiday Fonts for free that are out there.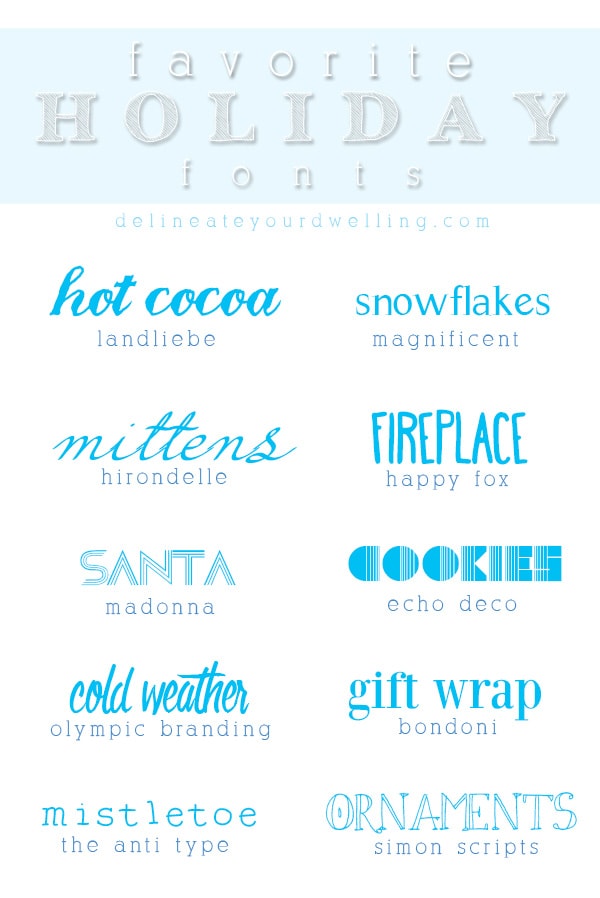 I am not sure about you, but I love fonts! I could download new ones all day long.
I have started sharing all of my seasonal favorite FREE fonts with you all because it sounded like I was not the only graphic font lover out there.
I have already created a Favorite Summer fonts post and a Favorite Fall Font post, as well as numerous others. And today I will be sharing My Favorite Holiday fonts with you.
So get those candy cane pens ready to write down these great new FOURTEEN fonts.
What are the 14 Favorite Holiday Fonts?
Download them below for FREE!
What are your favorite fonts? Be sure to share them in the comments below because I'm always looking for new ones!
SaveSave