INSIDE : Must See Sawmill District Retail Shop in Albuquerque, New Mexico – Spur Line Supply Co. The hottest shop featuring local artisans and makers from around the Southwest.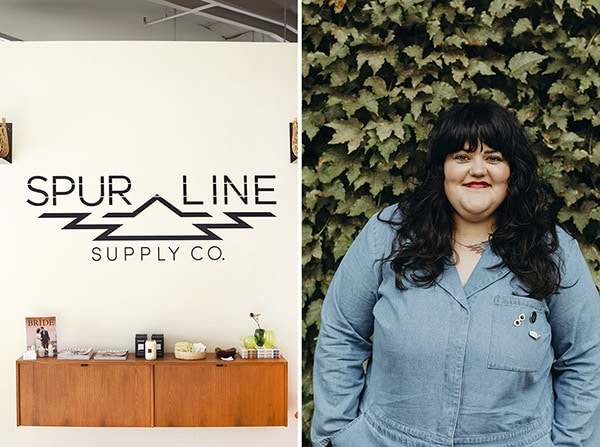 If you have spent much time in Albuquerque recently, then you have probably heard of the new lifestyle retail store called Spur Line Supply Co. located at 800 20th Street NW Albuquerque, NM 87104.
Spur Line Supply Co. is hands down one of my favorite places to spend time in Albuquerque. Not only is Spurline a mecca for all different types of creative goods, but upon entering it has an immediate calm and cool environment.
Spur Line Supply Co. has great hours for locals to enjoy their shop with Wednesday through Saturday 10am – 5pm and Sunday's 11am – 4pm.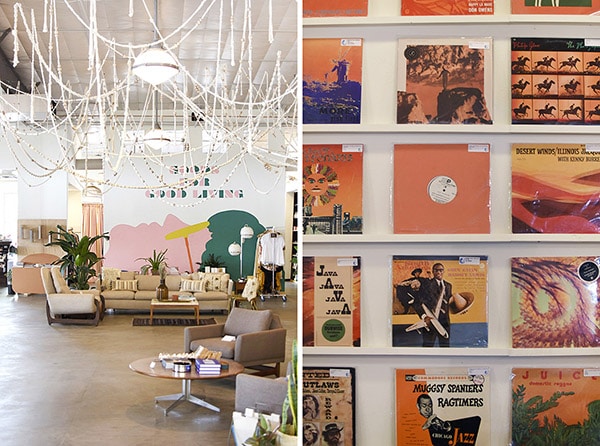 Along their huge floor to ceiling wall of windows live some of the most gorgeous plants and an enormous long wooden table that I often like to sit right down at and do some work.
Between that and the freshly baked donut shop just a few steps away, there really is no need to leave Spur Line – ever.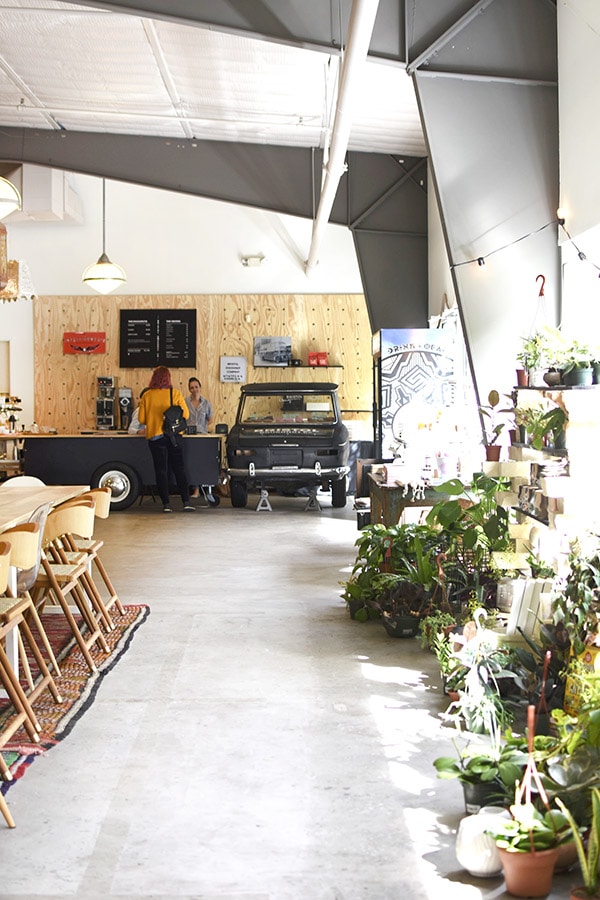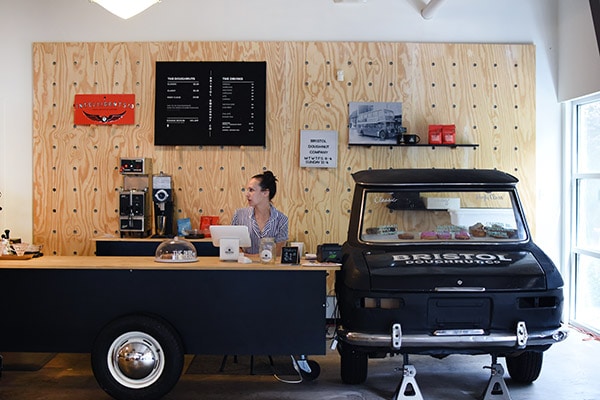 Centered in the heart of the historic Sawmill District in Old Town Albuquerque. Spur Line Supply Co. carries some of the most unique handcrafted items in New Mexico.
I had the honor of spending some time at Spur Line chatting with Tess Coats and Chris O'Donnell, Director of NM Artisan Market to discuss the growth of the Sawmill District, all things Spur Line Supply Co and the role they are playing in the exciting new Thanksgiving weekend event, the NM Artisan Market.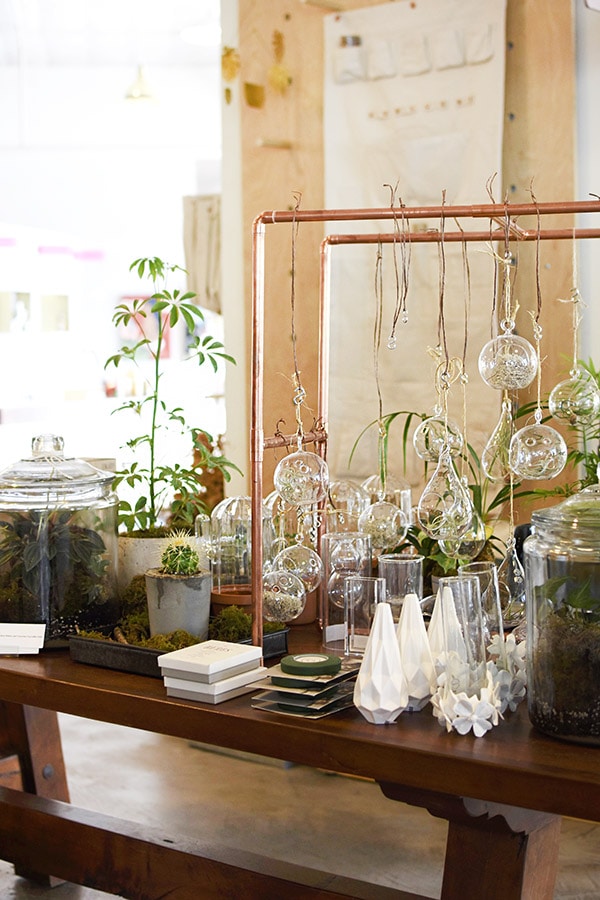 WHO RUNS SPUR LINE SUPPLY CO?
Spur Line was created by Tess Coats in 2017 and her idea was for a shop that would bring together the best crafted goods from around the Southwest. And this year (2018), Spur Line will be one of eight tastemakers at the new NM Artisan Market event this Thanksgiving weekend.
Tess studied Visual Communications in Fashion Merchandising and Marketing at FIDM (Fashion Institute of Design & Merchandising) in Los Angeles. And since has spent much of her time back in Albuquerque in retail and wholesale, both designing and curating shops for other brands and companies like Anthropologie, Betty's Bath and Day Spa, Marble Brewery and the Grove.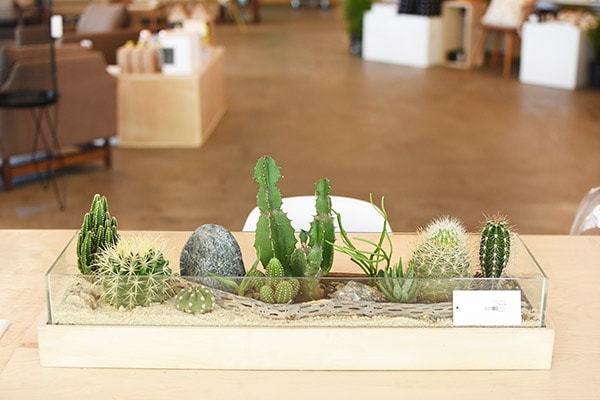 Her next career step was starting a mobile store, running Spectacle Caravan from 2015 to 2017 in her crowd funded Air Stream. She loved getting out in the local scene with local goods and being able to directly connect with people.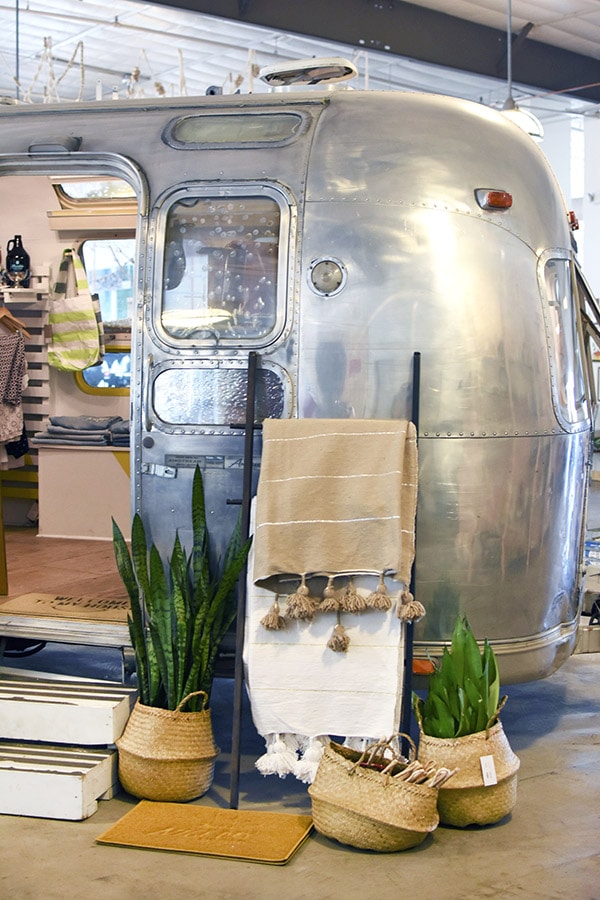 WHAT IS THE SMALLMILL DISCTRICT IN OLD TOWN, ALBUQUERQUE?
Meanwhile, the Sawmill District in Old Town Albuquerque which is the premier Urban Destination was getting ready for some big and exciting changes. Chris O'Donnell had been brought on to oversee the concept development of the Sawmill District experiences as the Brand Director.
The Sawmill District is a community development plan that will promote a popular live, work, and play lifestyle for current and future residents, business owners, and out of town visitors.
Sawmill was interested in the concept of a boutique/retail space that celebrated the High Desert chic aesthetic combined with local designers and artisans in New Mexico. Chris and Tess' paths crossed and together along with Jim Long, the CEO of Heritage Hotels and Resorts, helped spearhead and create Spur Line Supply Co.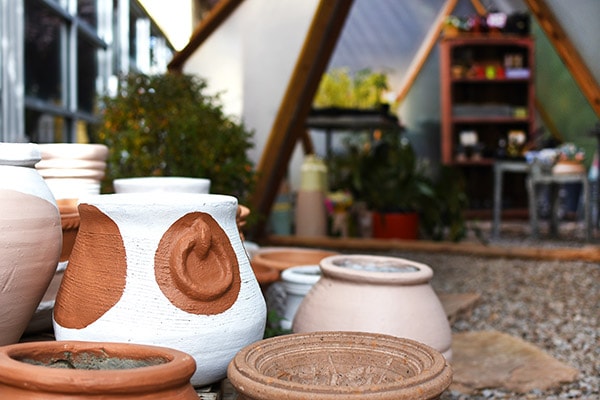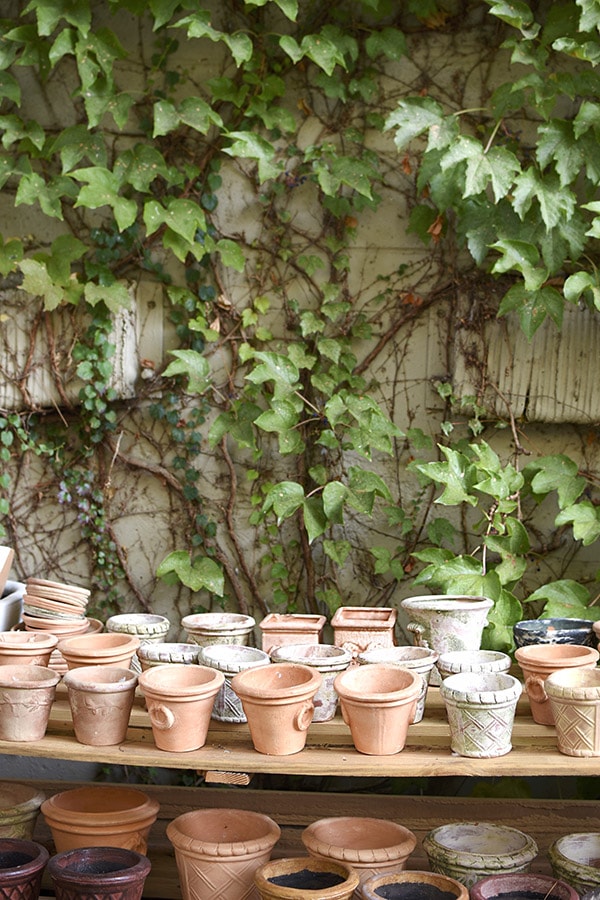 WHAT SETS SPUR LINE SUPPLY CO APART?
A year later now and I believe one of the many things that sets Spur Line Supply Co apart from so many other retail stores is that they are bringing in new vendors on a weekly basis. There are always a handful of mainstay local or New Mexican vendors and remainder of the shop has a fresh new feel each time you visit.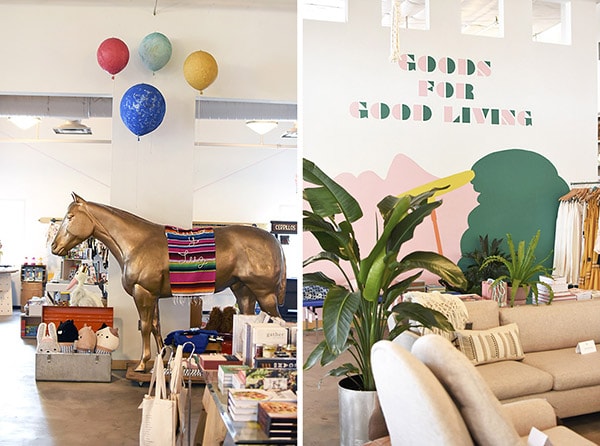 Tess thinks of Spur Line Supply Co. as a platform for the local artisan and staying connected to the pulse of the city is important to keep her store vibrant. Being part of the Tastemaker jury for the NM Artisan Market has been another essential component to finding a new wave of all different types of local artisan makers.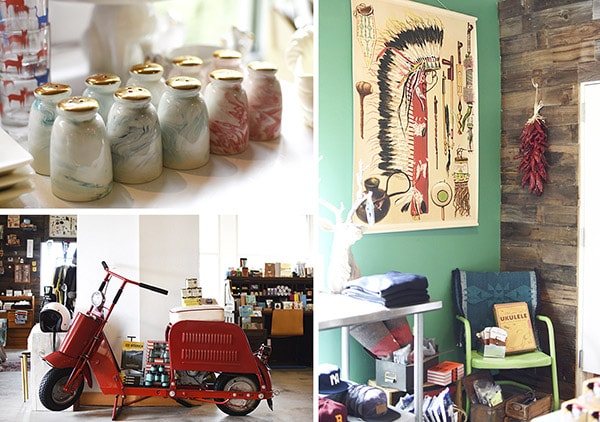 Here during early October? You definitely will have to check out Albuquerque's Balloon Fiesta!
Want to check out more great things to do in New Mexico?
Best Restaurants in Santa Fe, NM
Best Day Adventures in Santa Fe, NM