INSIDE : Learn how to create a sewn paper So Thankful Book Banner to hang in your home during the Thanksgiving Season!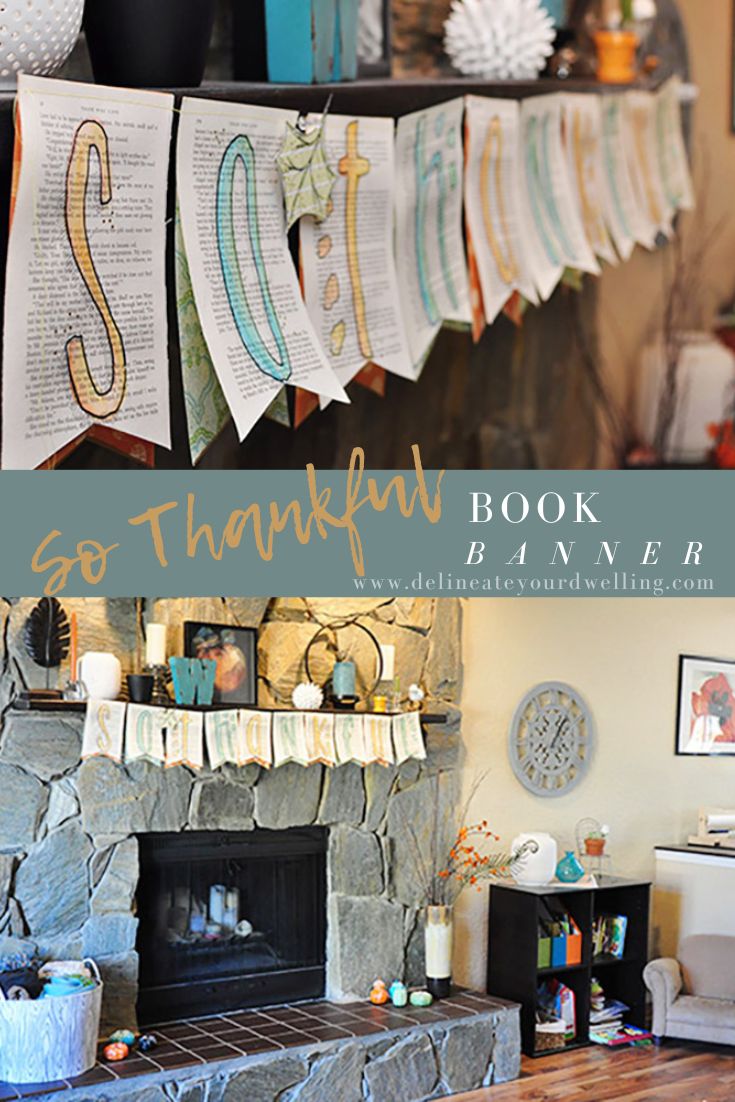 This post may contain affiliate links. See full disclosure here.
This post has been updated since it's original November 2013 publish date.
I'm so excited to now share with you my "So Thankful" thanksgiving banner. I've been wanting to do a craft with a book forever and this was a great opportunity.
So head to your local thrift store, grab an old book and let's get started!
Watercolor Book Banner supplies
old Thrifted Book
Watercolor Paint set
Paint Brush
Pencil
Black Marker
Sewing Machine
Scissors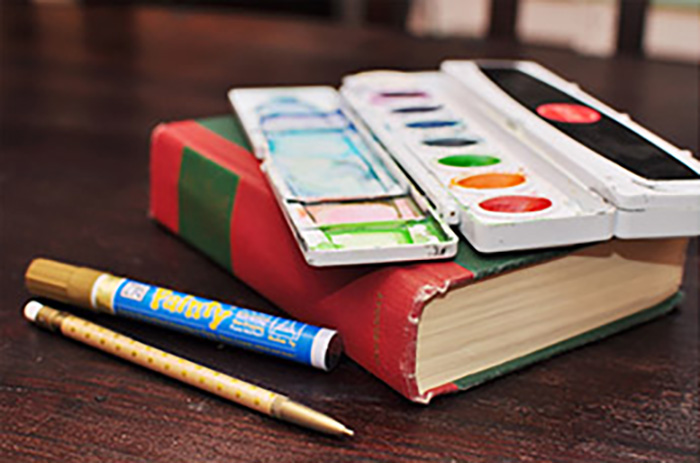 How to make a Book Page Banner
To make a book page banner, you start by tearing out pages from a book. Now, if you are anything like me this is a hard step. I felt like I owed the book to first read it before taking it apart. I got an old thrifted 400+ page book, so this just was not going to happen in an evening – ha.
Next, using a pencil begin to sketch out your "So Thankful" letters – one on each page.
Pull out a watercolor set and paint each letter a different color. I had fun with this part. I forgot how many layers of color you can use with watercolor!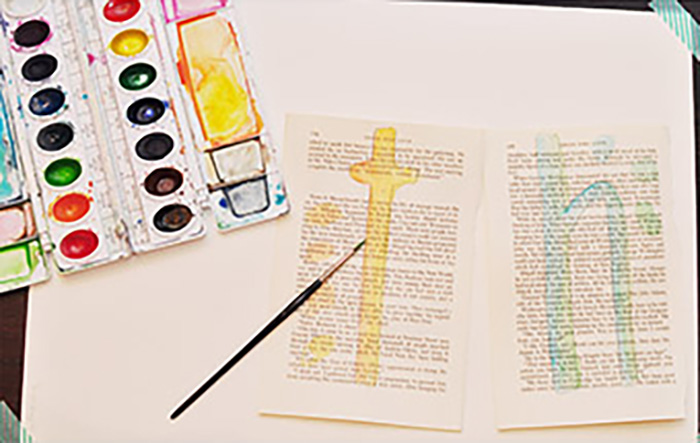 Once the paint has dried, trace the book page onto a sheet of scrapbook paper.
I wanted the pattern of the scrapbook paper to show just a little on the bottom, so I made the height just an 1.5″ longer than the book page.
I also added a thin line of gold foil paint to the bottom of the scrapbook paper.
Once you have scrapbook paper cut out for each letter, it's time to string them all together to make the banner.
Pull out your sewing machine and begin to sew all the letters together in one nice long banner line! FYI, your sewing machine should have no problem sewing through the thickness of your book page and scrapbook paper.
So Thankful Paper Banner
Hang your banner in a spot you will see often and remember all the ways your are "so thankful".
I added a green leaf that I cut out of spare scrapbook paper, to help separate the two words.
Now that you know how to make this easy Thankful Banner, what other sayings will you be using for your banner?
Looking for some other Thanksgiving craft projects? You might like some of these –
SaveSave