I guest posted a few weeks ago at Homegrown + Healthy and I'm so excited to now share with you my "So Thankful" thanksgiving banner. I've been wanting to do a craft with a book forever and this was a great opportunity.
So head to your local thrift store, grab an old book and let's get started!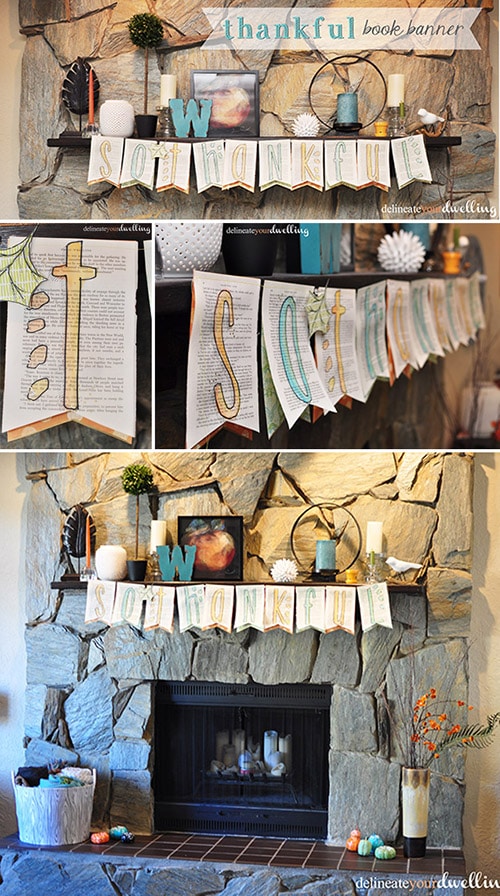 One. Tear out pages from your book. (This was a hard step for me. I felt like I owed the book to first read it before taking it apart. I got a 400+ page book, so this just was not going to happen in an evening.)
Two. Using a pencil, sketch out your letters on each page.
Three. Pull out your old watercolor set from high school (Mine was a little dusty) and paint your letters. I had fun with this part. I forgot how many layers of color you can use with watercolor!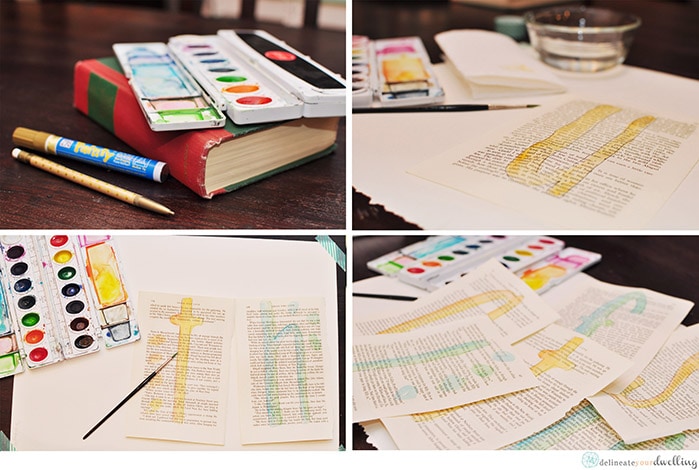 Four. Trace the book page onto some scrapbook paper. I wanted the pattern of the paper to show just a little on the bottom, so I made the height just an 1.5″ longer than the book page. I also added a thin line of gold foil paint to the bottom of the scrapbook paper.
Five. Pull out your sewing machine and sew all the letters together in one nice long banner line!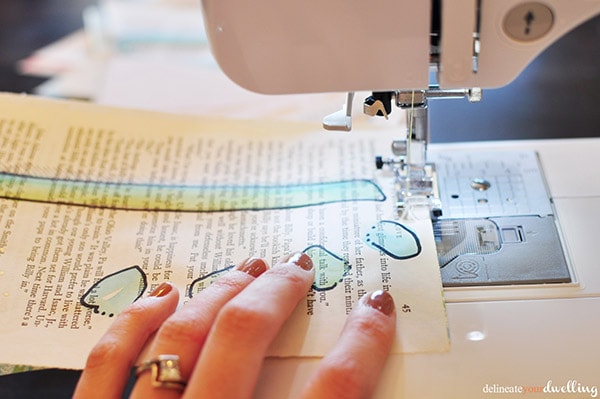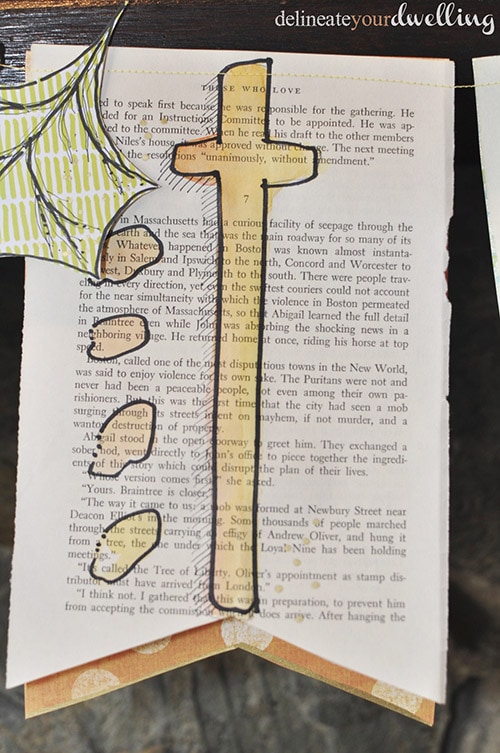 Six. Hang your banner in a spot you will see often and remember all the ways your are "so thankful".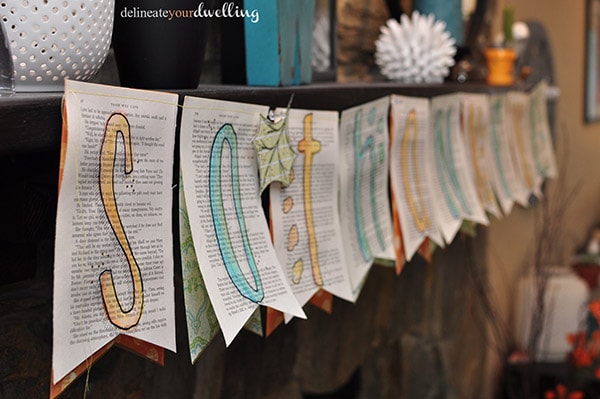 I added a green leaf that I cut out of spare scrapbook paper, to help separate the two words.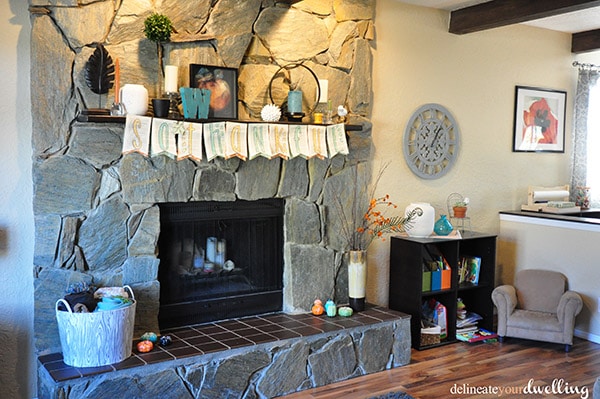 Now that you know how to make this easy Thankful Banner, what other sayings will you be using for your banner?
SaveSave