INSIDE : Take a look into the simple water method of Propagating Angel Wing Begonia plants. Because honestly, once you have one gorgeous Polka Dot Plant, you are going to need more!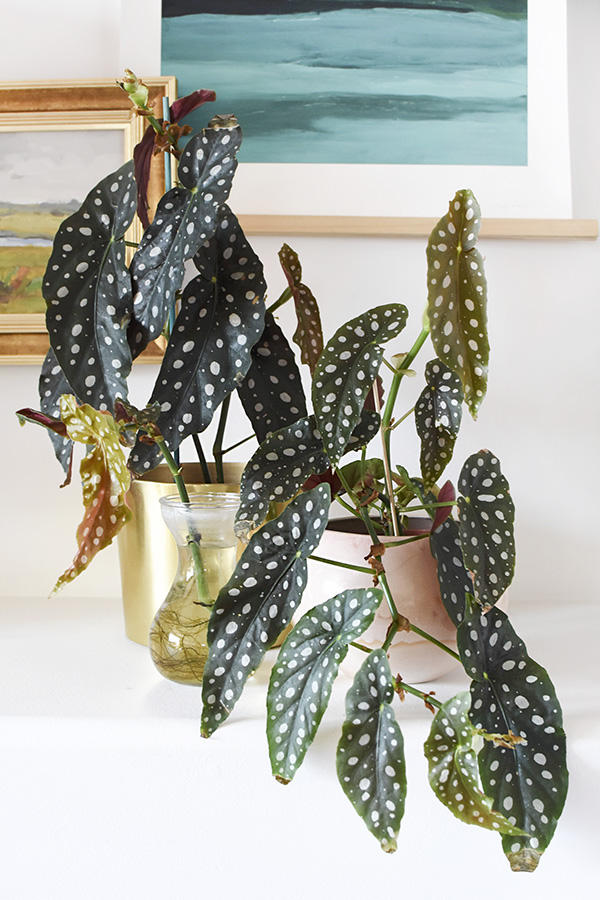 This post may contain affiliate links. See full disclosure here.
WHO who who doesn't love Angel Wing Begonia plants?!!! I mean, they have the most stunning polka dots on their leaves that almost have a silver metallic shimmer to them.
I have two Begonia maculata plants and their unique leaves and spots are always a conversation piece.
Today, I am sharing my tips for how to propagate them. Because there needs to be more begonias in this world!
Love plants like me? You might like some of my other Plant Care + Tip posts.
How do you take cuttings from Angel Wing Begonias?
Once you have your plant for a while, you will start seeing it's growth habit is pushing out tall shoots. They can quickly get leggy, which means the stem is growing long with the leaves spread far between.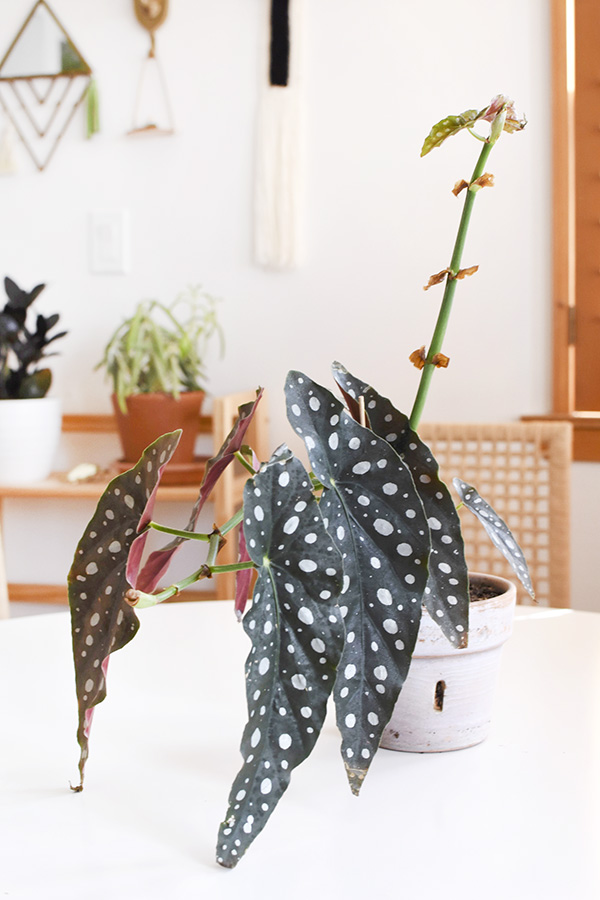 Thankfully, begonias can handle trims quite easily. Start by using sharp clean hand pruners and carefully cut just above a leaf node.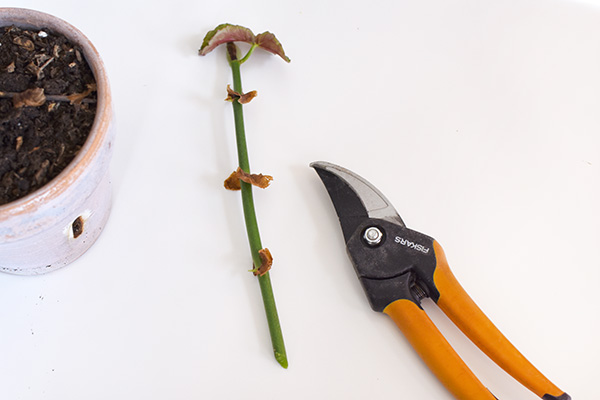 After you plant gets pruned, make sure to stake the main stem if it feels less stable. And be sure to give it plenty of sunshine. The more light it receives, the less leggy plant you will be. Your plant will should grow two new shoots or stems from the cut location.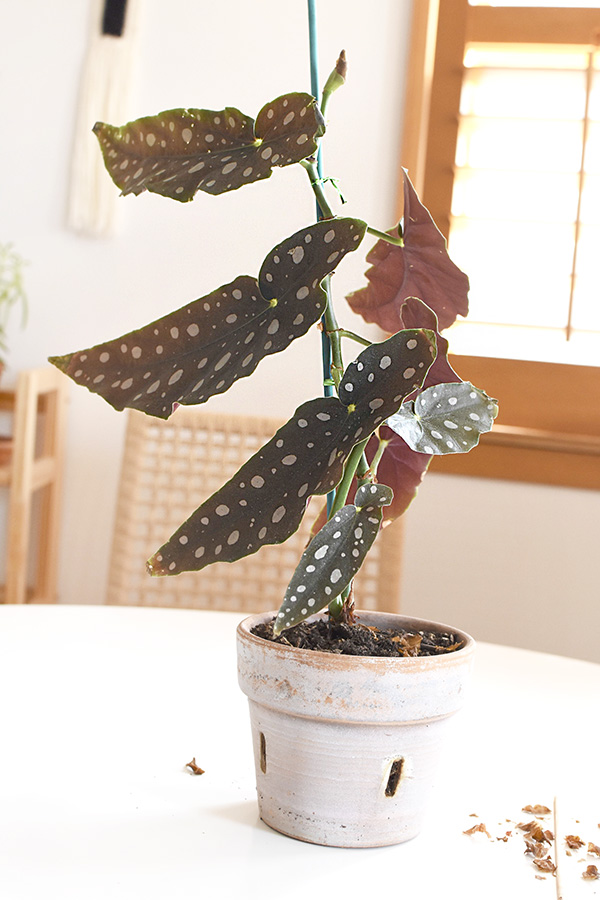 Looking for more helpful tips like this? You would definitely enjoy my Happy Houseplants ebook !
Can you propagate Angel Wing Begonias in water?
The quick answer is YES! Angel Wing Begonias can be propagated from stem cuttings. Start by taking the cutting from your plant around 4-6″ in length, this will ensure you have at least one node on the stem.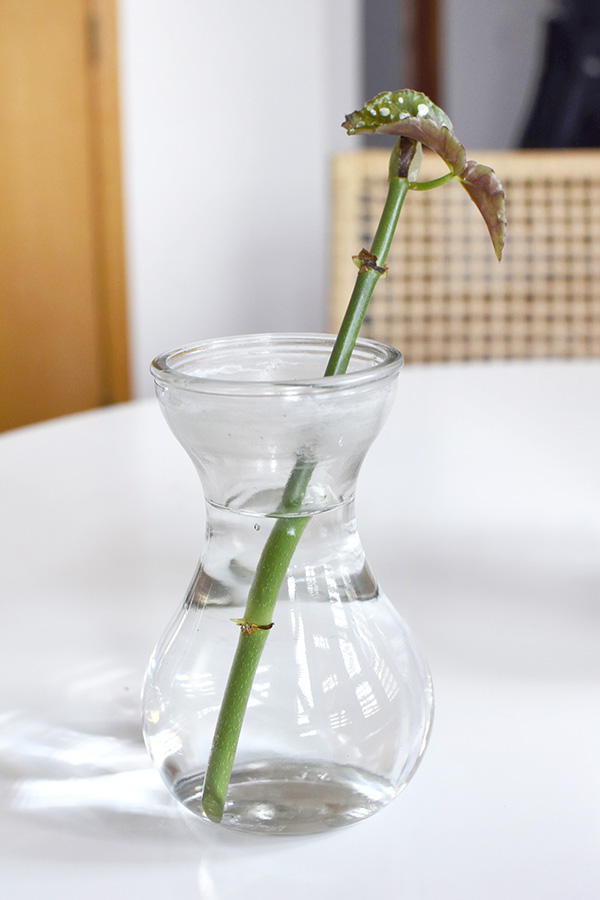 Remove any leaves on the lower portion of the stem before placing it in a jar. Fill the jar about 3/4 of the way full with water. Keep the jar in indirect light and watch over the next few weeks as roots start grow.
Check out my post about water propagation for other plants.
How fast do new roots grow on Angel Wing Begonias?
I was surprised how quickly my Begonia Maculata started growing roots. The growth below is after two weeks of cutting the original piece off. You can see small white roots starting to form.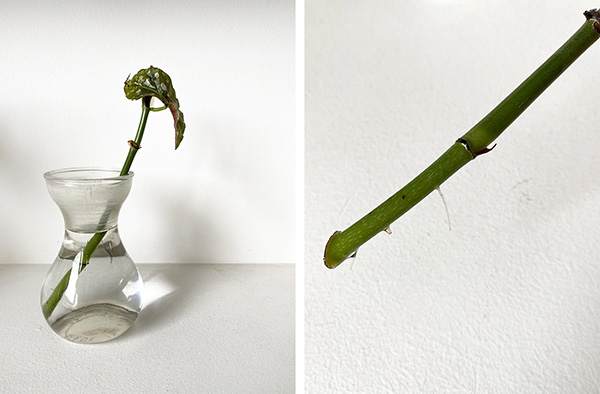 A month later and the roots had really began to take off.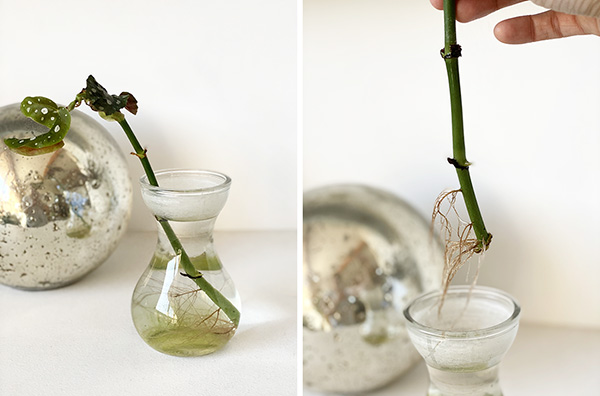 Two months later and these roots are going crazy. I definitely could have planted my new cutting earlier, but I forgot about him to be honest.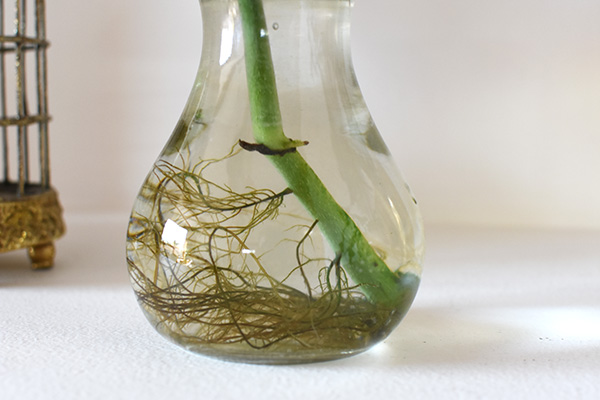 You can see now in addition to growing TONS of new roots, he also has a beautiful new leaf as well.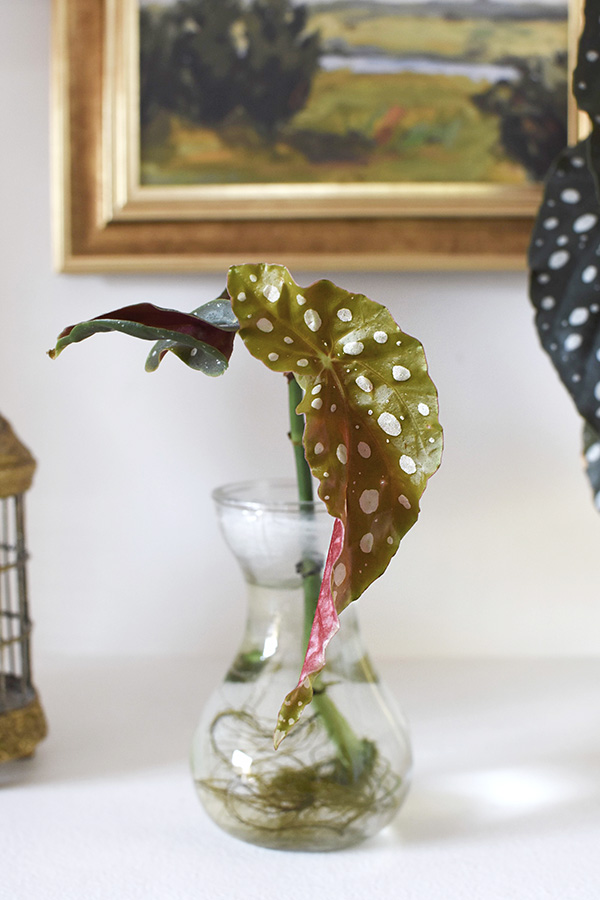 Begonia maculata
These are such gorgeous plants and I love that I now have three of them! Time to get my cutting into some soil.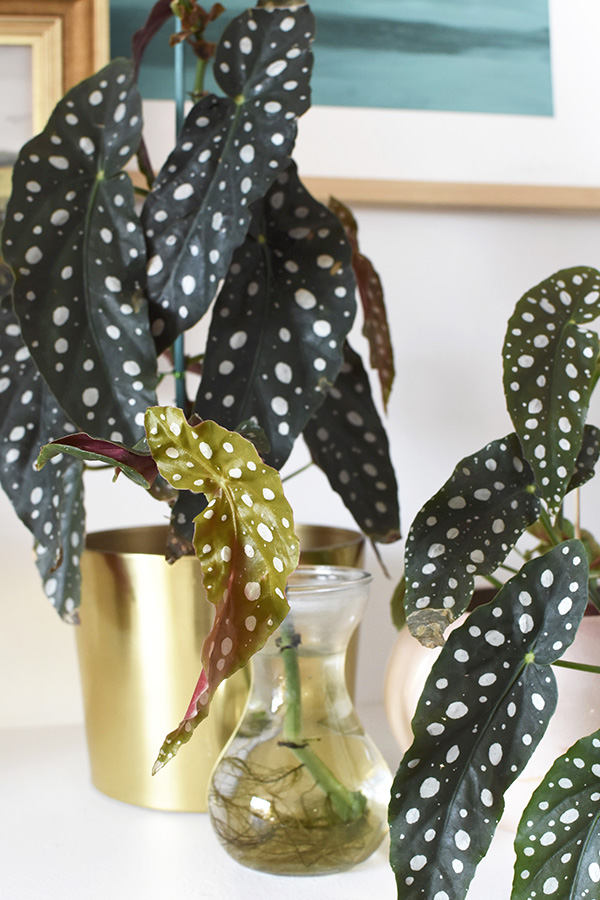 I love how they look all clustered together.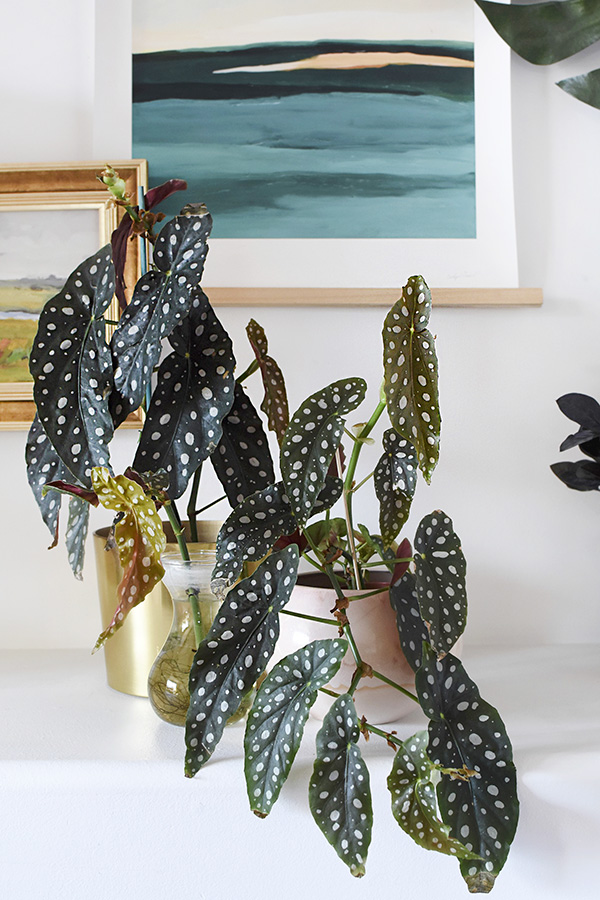 Looking for a Keep Your Plants Alive checklist? Join my newsletter to get yours today!
Looking for a place to get these gorgeous plants?
These plants are still slowly rolling out to the public. I have found them here and there at Big Box stores like Home Depot or Lowes. But there is a huge variety of them available at Etsy.