You've seen them before, coffee filters used in about every way possible. However, just because something has been done a million times on pinterest, doesn't mean a lady can't still break out a simple white coffee filter wreath for her very own. Today I am sharing my own take on a Coffee Filter Wreath.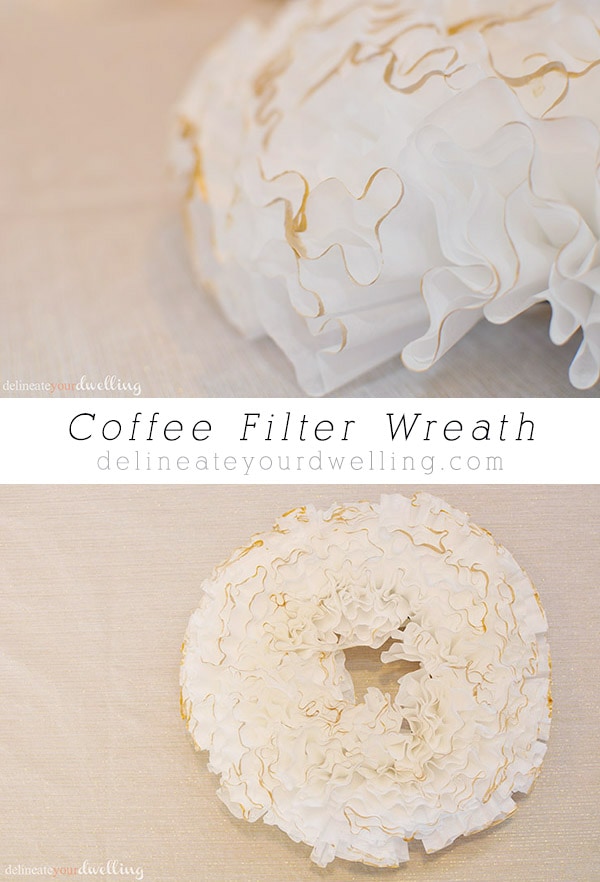 This post contains affiliate links. See my full disclosure.
I've been wanting to try out this wreath form for a while. I've seen numerous people use them and they appear so simple. I bought a small one for around $2 at Hobby Lobby. And I had bought a package of 100 filters from Target for pennys (I forget the real cost, but quite minimal).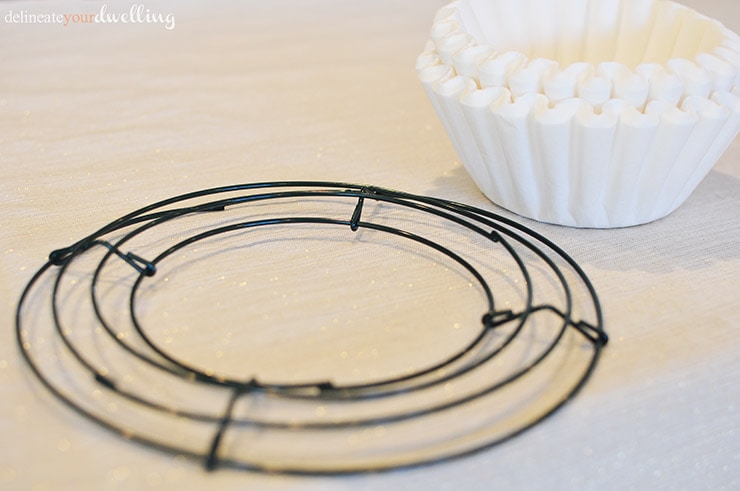 First, I folded my filters into quarters.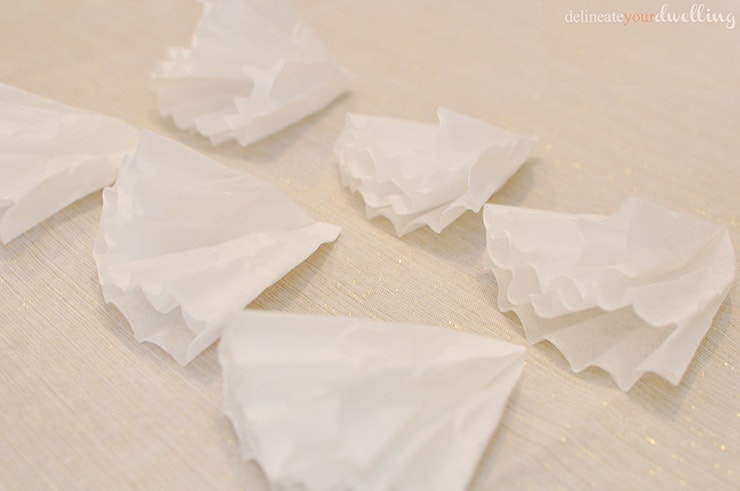 Then, I lightly dipped them in a mixture of gold and champagne
Gold Americana Acrylic Paint
.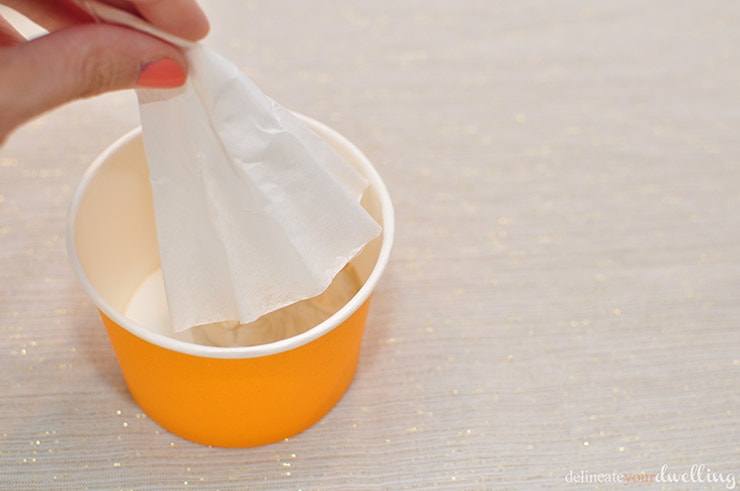 I so fell in love with the simple beauty of these filters with tips of gold. I probably took about 20 pictures of them while they dried.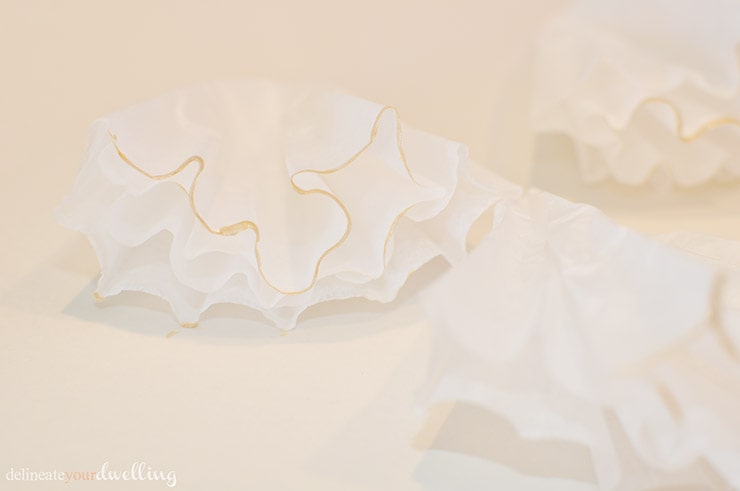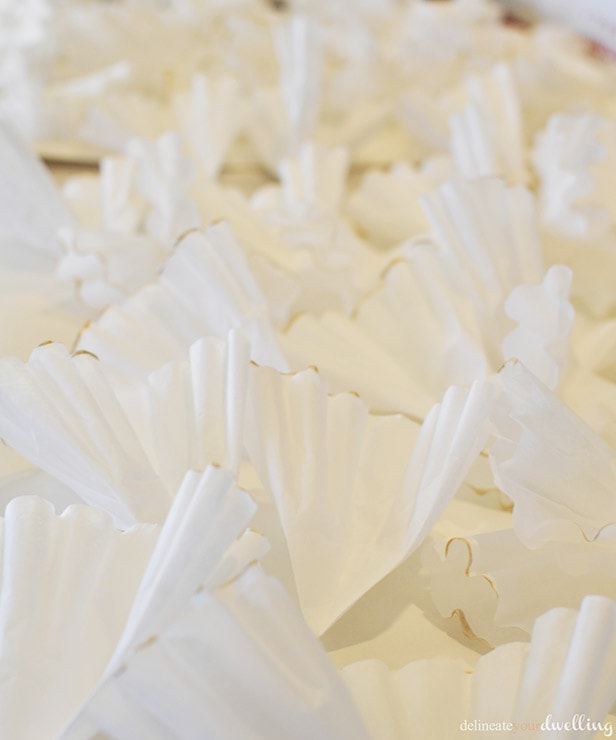 After the filters dried, I started sticking them into my wire wreath form. I ended up having to add just the smallest dot of hot glue to make sure they didn't fall out.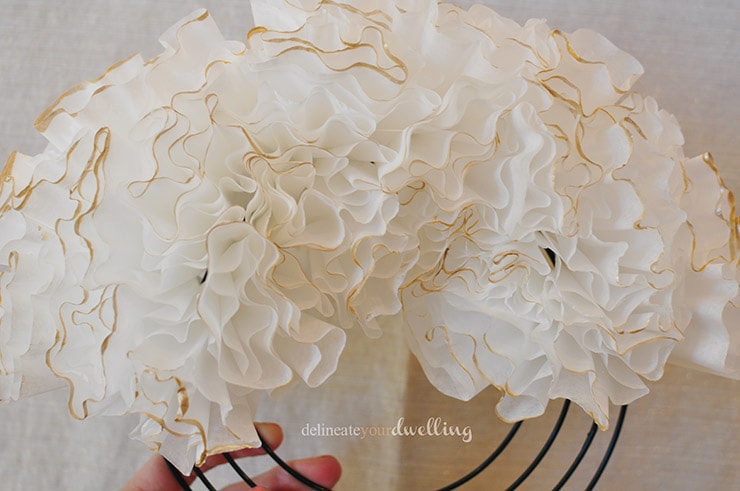 I am really pleased with the final product. I have the perfect spot for this little wreath to go. And once I'm ready to make a new wreath, it will be easy to pop these filters out and use my form again!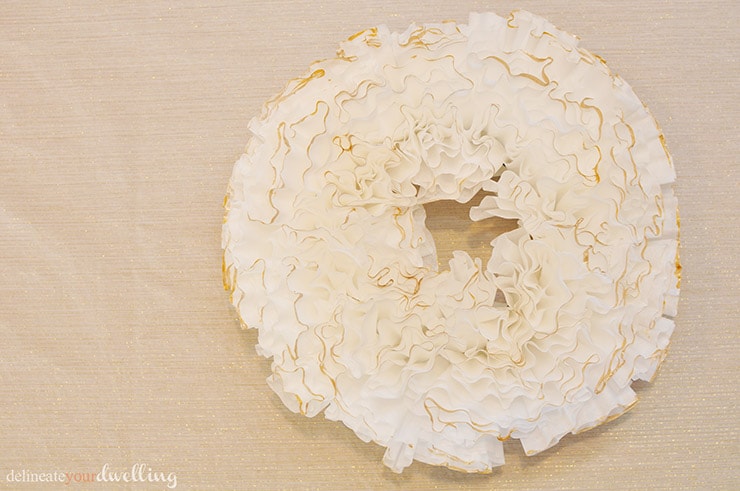 Are you making any spring wreaths, staying away from all things red and pink?
SaveSave
SaveSave
SaveSave