INSIDE : Learn how to make a Coffee Filter Wreath to hang in your home! You will be surprised how simple they are to make and they add such texture to any wall.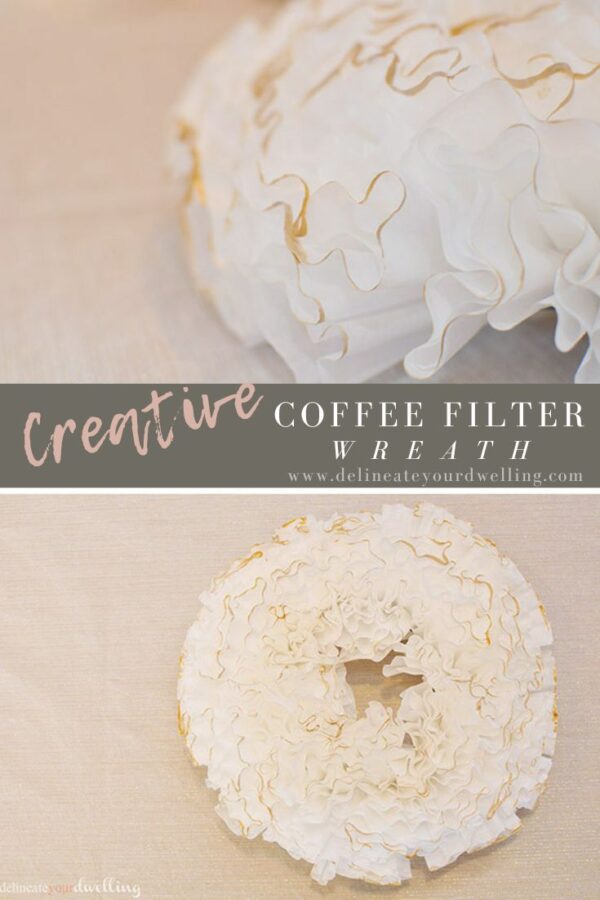 This post may contain affiliate links. See full disclosure here.
This post has been updated since it's original February 2014 publish date.
You've seen them before, coffee filters used in about every way possible. However, just because something has been done a million times on Pinterest, doesn't mean a lady can't still break out a simple white coffee filter wreath for her very own.
Today I am sharing my own take on a Coffee Filter Wreath.
And if you like these fun wreath idea, you may like these too? Embroidery Hoops for Spring, Green Beaded Wreath + Spoon Holiday Wreath
What do I need to make a coffee filter wreath?
Paper cup or bowl to hold paint
Hot Glue
How do I make a wreath using coffee filters?
I've been wanting to try out this wire wreath form for a while. I've seen numerous people use them and they appear so simple. Mine wreath is about 8″ wide, but any size will do just perfectly.
You can use any color of coffee filter for this project, but I was excited for nice crisp white for mine.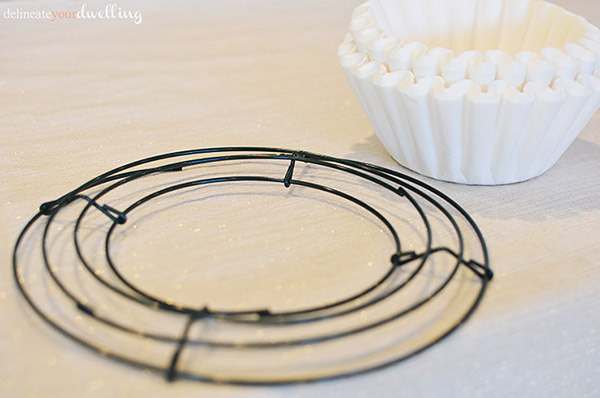 Start by folding each of your coffee filters in quarters. I did batches of about 12 at a time.
Once the filters were folded, I very lightly dipped them in a mixture of gold acrylic paint. I wanted just the very tip of my filters to be edged in gold, but you could also add more paint for a fun look.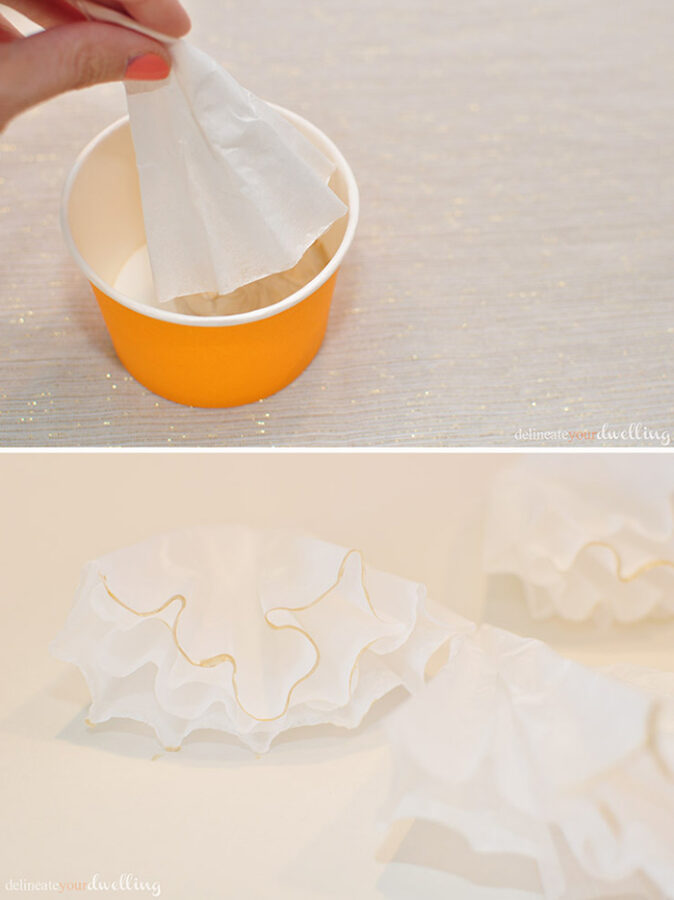 I fell in love with the simple beauty of these filters with tips of shimmery gold.
I probably took about 20 pictures of them while they dried, ha.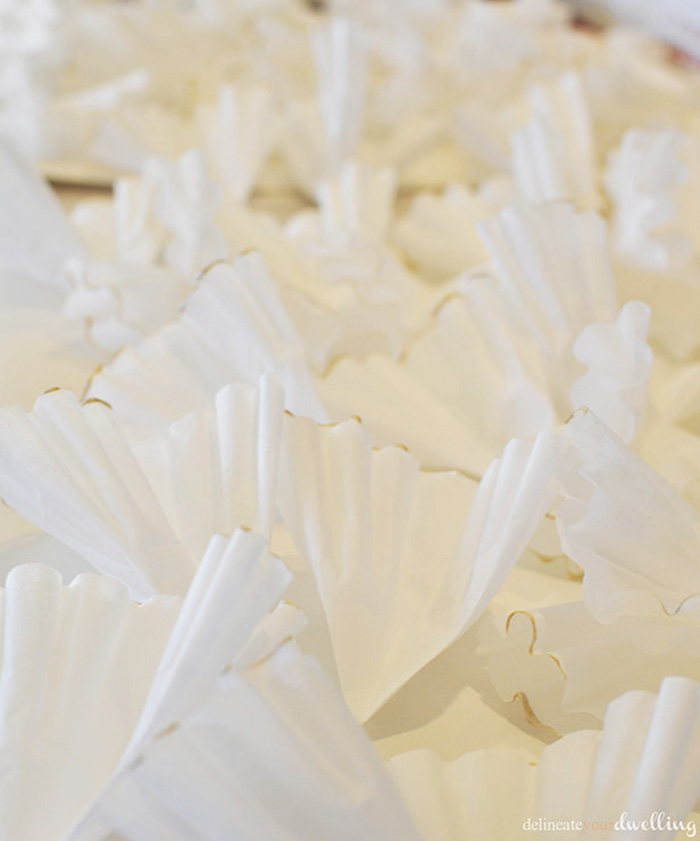 After the filters dried completely, I started sticking them into my wire wreath form.
I ended up having to add just the smallest dot of hot glue to make sure they stayed put.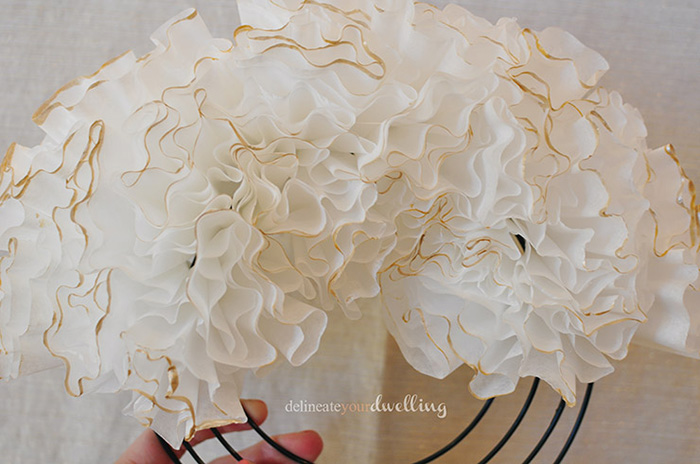 Gold Dipped Coffee Filter Wreath
I am really pleased with the final product. I have the perfect spot for this little wreath to go in our home.
And once I'm ready to make a new wreath, it will be easy to pop these filters out and use my wire form again!