INSIDE : What to do with all your old Christmas cards from friends and family?! See how to make a DIY Christmas Card Display Bundle to enjoy from year to year!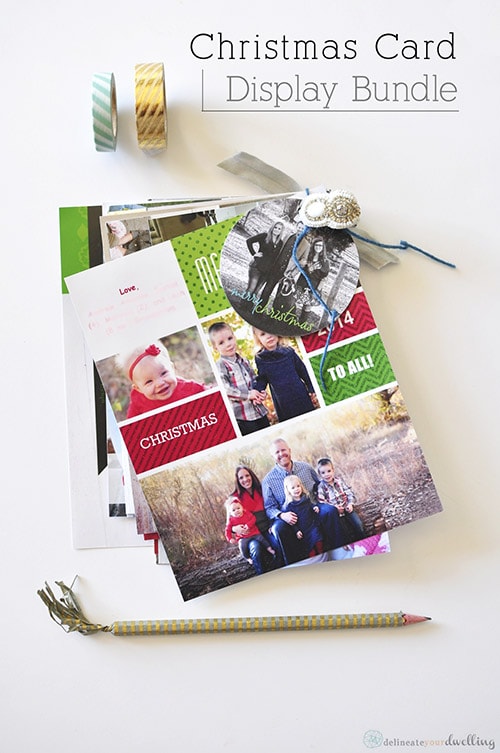 This post may contain affiliate links. See full disclosure here.
I'm so late with getting my Christmas decor put away this year. We had family in town for eight days and the last day my kids got REALLY sick. And then two days later my husband and I got it and THEN we had dear friends in town the following day. Oh no, I'm not done yet… two days later and it was daughter's fourth birthday. So…. now it's January 7th and I swear the tree is coming down… very soon… hopefully.
I've taken a few various Christmas decor things down and normally my first to go is the plethora of Christmas cards. I LOVE getting them in the mail, but they take up tons of space and eventually they are just thrown away after Christmas ends. But not anymore! Now I'm telling you, don't get rid of those Christmas cards, turn them into a Christmas Card Display Bundle!
What supplies do I need to make a Christmas Card Punched Bundle?
A stack of Christmas cards
A hole punch
Gorgeous Brass Keychain Ring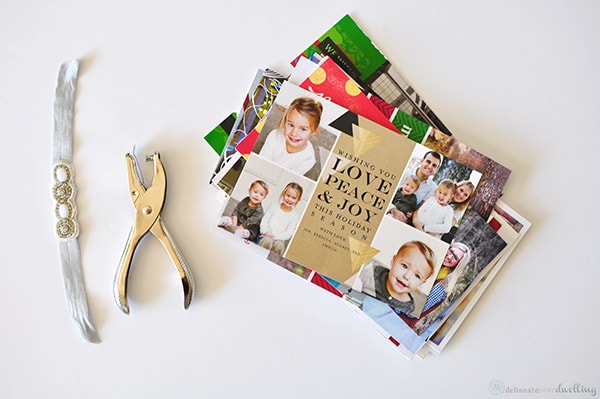 How do I bundle my old Christmas Cards to keep for later?
This simple project took moments and I'm already excited for next year's round of cards so I can add them to the mix and set them out to be on display.
I used a single hole punch, a decorative ribbon embellishment, a gorgeous brass keychain ring… and a monster pile of Christmas cards!
I punched two holes directly beside each other since my decorative ribbon was a little wide, but typically one hole should do the job just fine.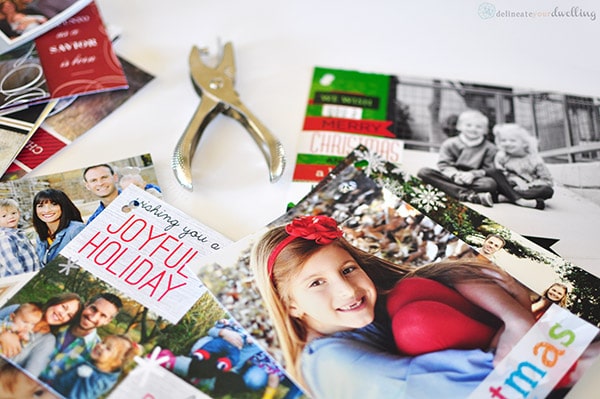 Once all my cards were punched, I joined with the keychain and added some pretty ribbon and embellishments.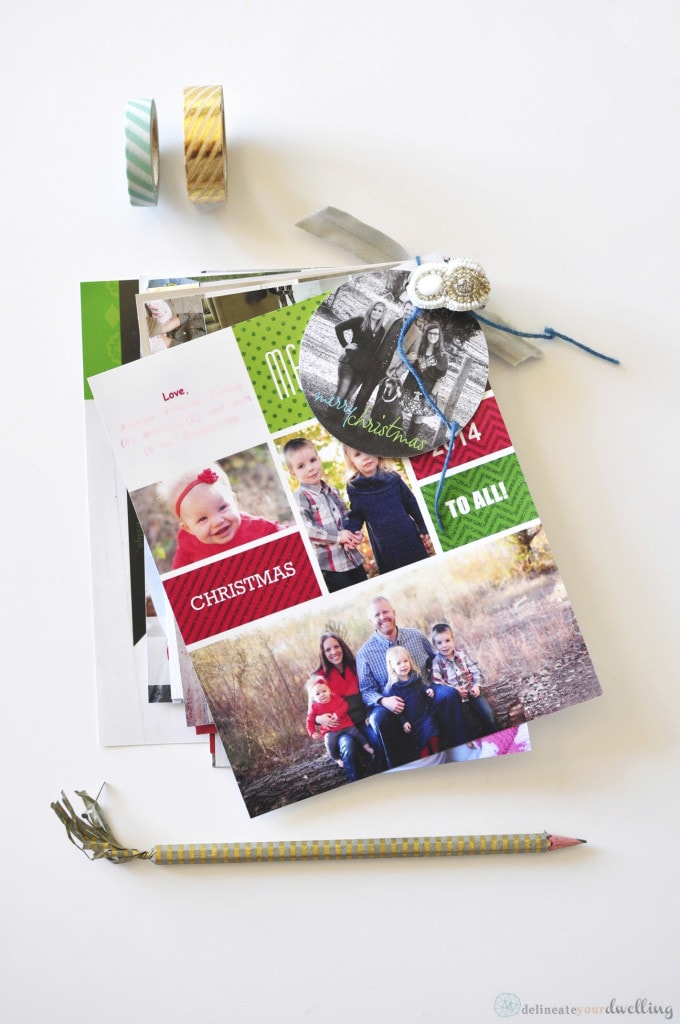 You can also add a yearly tag to the top so you can remember these were all the cards from 2015, 2016, 2017, etc…. I recently saw someone hang each year's bundles of Christmas and Holiday cards on a wall hook. It looked so pretty!
There is something about having the cards down and easily accessible, even my young kids have enjoyed going through them all again!
Do you save your cards or toss them out after Christmas is over?