UPDATE!! My Free 2023 Checkerboard Printable Calendar is now available for download! UPDATE!!
Today is the day! You all have absolutely blown my mind with your love for my calendar last year (it has currently been downloaded over 167,000 times). That is an all time high for any single post on my blog. So first of all, can I start by saying a huge thank you! This is the third year I have created a free printable calendar and I have loved the design process more and more each time. So without further ado, let's take a look at the 2017 Hand Lettered Calendar.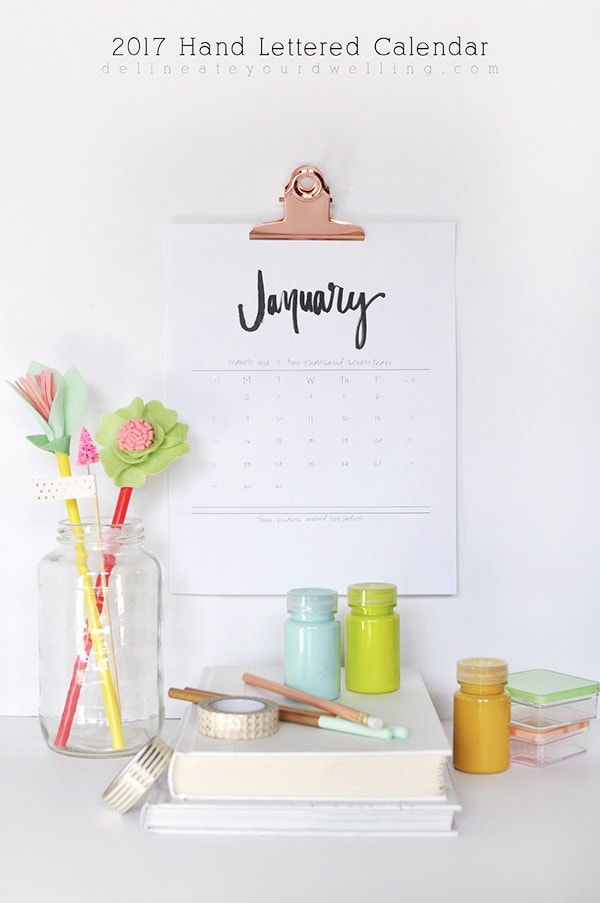 I readily admit, I am a calendar person. My hunt has always started months and months in advance for the perfect style, the perfect layout, etc.
Three years ago, I decided, no more! I created my very own calendar and it's cut down on the hours I used to waste searching all over the internet for the perfect one.
This 2017 Calendar is a similar look to last year's. If you follow along on Instagram Stories you probably saw I spent some considerable time and rewrote the months. February was a doozy for me, my hand does not want to easily write that combination of letters – ha! But, after writing the months out at least 20 times each I finally got the look I was going for.

There are a few subtle changes from last year, however. This calendar is ALL handwritten, hand lettered. The month, the days of the week and the actual dates all are done by hand. I also included 12 inspirational, silly and encouraging quotes at the bottom of each month. Some are to keep spurring you on and others just remind you that life is happy, so embrace it.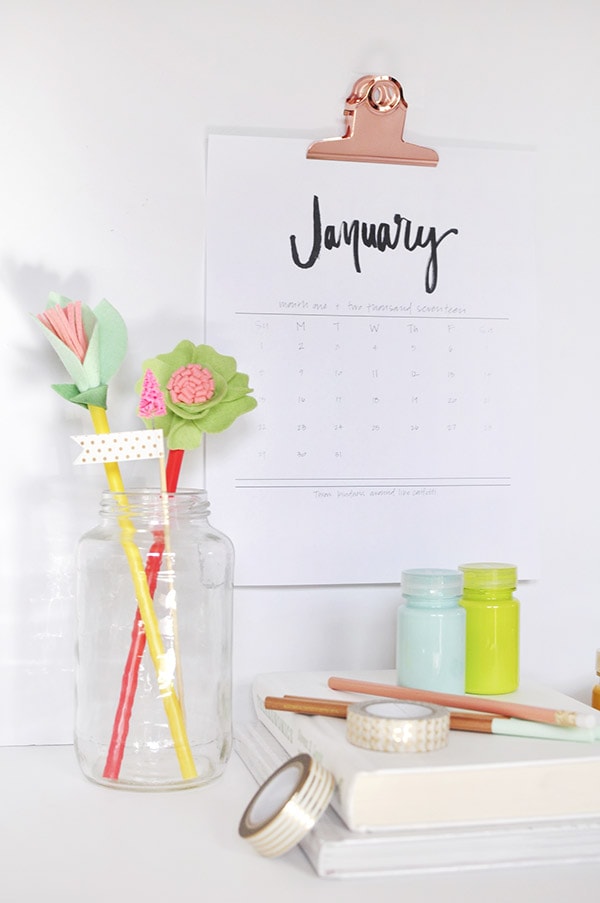 I have decided from now until the new year, I will offer the 2017 Calendar in it's entirety for free, no strings attached.
However, after January 1st 2017, my calendar will still be free to receive, but you will need to sign up for my newsletter to receive the full calendar. So, be sure to download your copy now!
Now, let's take one quick peak at all 12 months!

Each month is designed to fit an 8.5 x 11 size sheet and you can easily print them straight to your home printer or a local print shop, if you decide. I've seen a few people print them on colored paper, too!
ALSO, I loved (looooooooooved) how many of you tagged and shared your calendars with me over the course of 2016!!! Please continue to do that on Instagram, Facebook or just a simple email. I love seeing them hanging in your home, keeping all you wonderful people organized and on task while adding a little pretty to your space at the same time!
Let's do it, 2017!
IT'S DOWNLOAD TIME:
Sign up for the DYD Insider newsletter to receive access to my ENTIRE DYD Printable Library along with this '2017 Calendar' printable!!!
Already a DYD Newsletter Insider? Click on over here to access the printables library using the password found at the bottom of any email I've sent you.
UPDATE!! My Free 2022 Nature themed Printable Calendar is now available for download! UPDATE!!
Looking for other items to help streamline your blog or small business? Check out everything I use to keep this blog running as smoothly as possible.
Looking for even more PRETTY ORGANIZING? You might be interested in purchasing my hand-lettered "To Do" List!
[purchase_link id="22172″ style="button" color="gray" text="Purchase" direct="true"]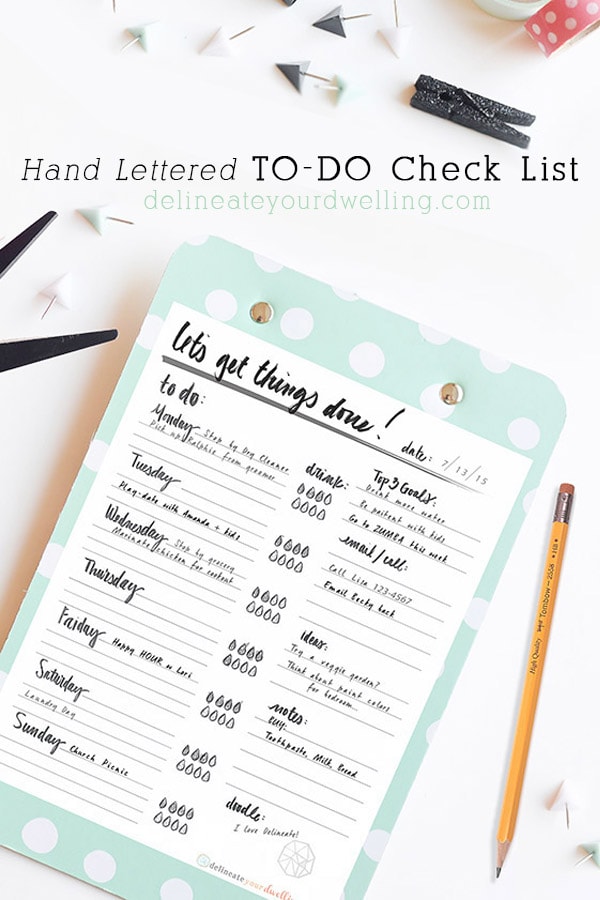 SaveSave
SaveSave
SaveSaveSaveSave
SaveSave
SaveSave