INSIDE : Learn how to create and customize your very own Fall Milk Bottle Toss Game! This is such an old classic game and I love that you can craft and really make it your own.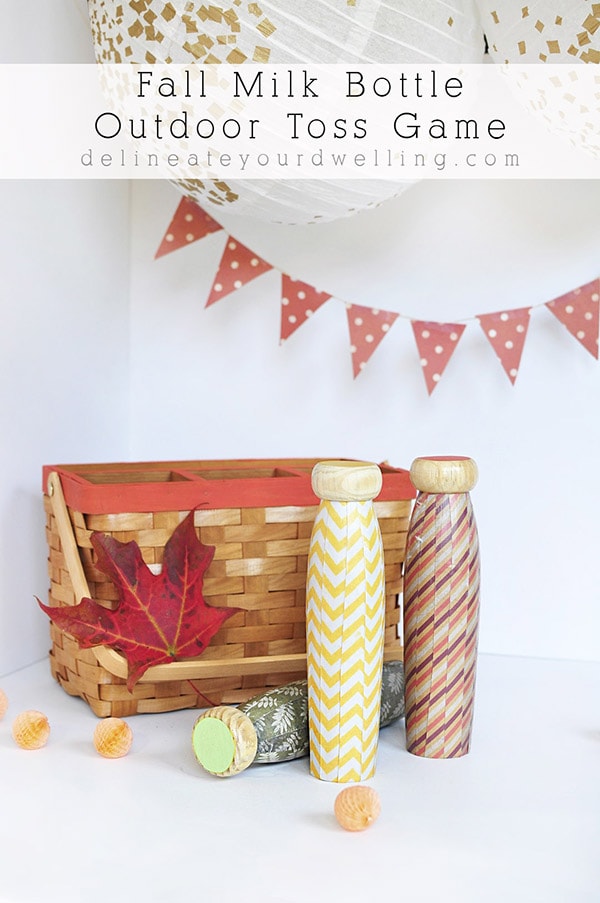 This is the ideal time of the year to do a few final outdoor parties, hangouts or just have some outside family fun! The weather is definitely cooling down but the afternoons are still mostly sunny. If you ask me, it is time for some Fall Milk Bottle Toss Game!
Today I am sharing how to customize this fun Milk Bottle Toss Game over on Oriental Trading Co. You can create your game to be any color palette or pattern that you would like.
I choose to go with a fall theme but still wanted to incorporate pattern and color, so I decided on coral/reds, olive green and yellow!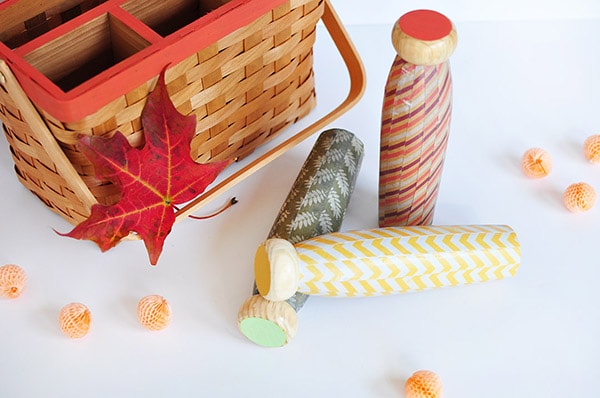 I love use the wicker basket to contain all the game pieces. I added the coral red color to the top of it and I think it pulls all the other fall colors together, perfectly.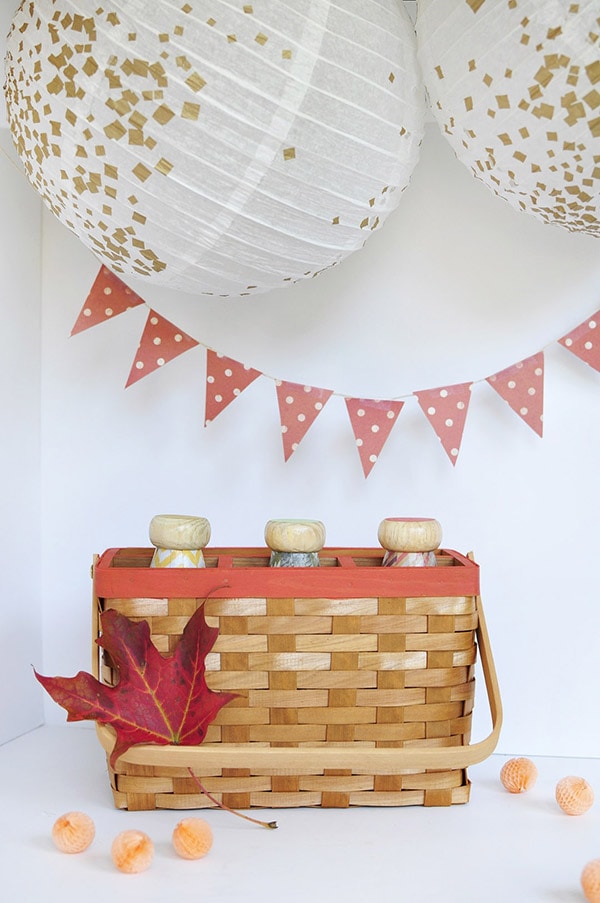 If you are interested, here is how you play the game: Players receive three balls to throw at the milk bottles. The player stands at a designated foul line and tosses the rubber balls one at a time at the milk bottles. The player must knock over all of the bottles to win a prize.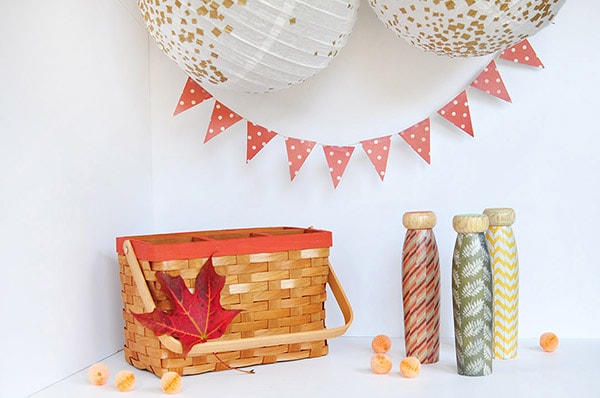 It is all in the details! I had perfectly matching acrylic paints and used them to add a small color detail on top of the wooden milk bottles.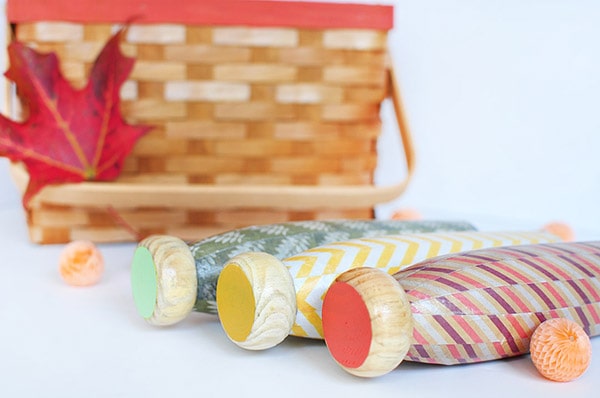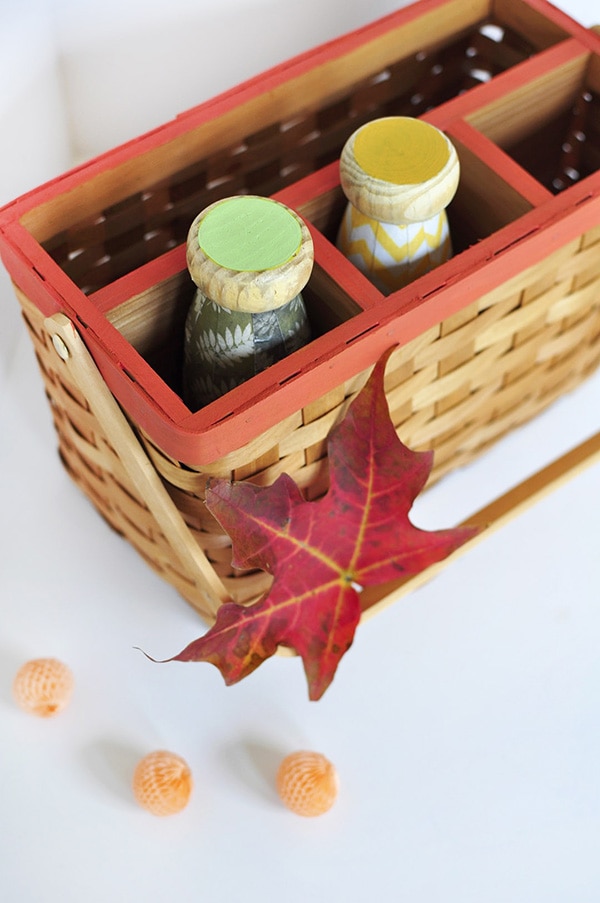 Now who is ready for a game of Milk Bottle Toss?
Be sure to head over to Oriental Trading Co for the full tutorial on this project.
And if you're curious to check out allllll my Oriental Trading projects, head over here!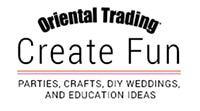 SaveSave