INSIDE : Learn how to create a gorgeous White Duck Tape Wreath to either hang in your home or use as home decor. I added a small vase in the center of mine to make a lovely floral centerpiece!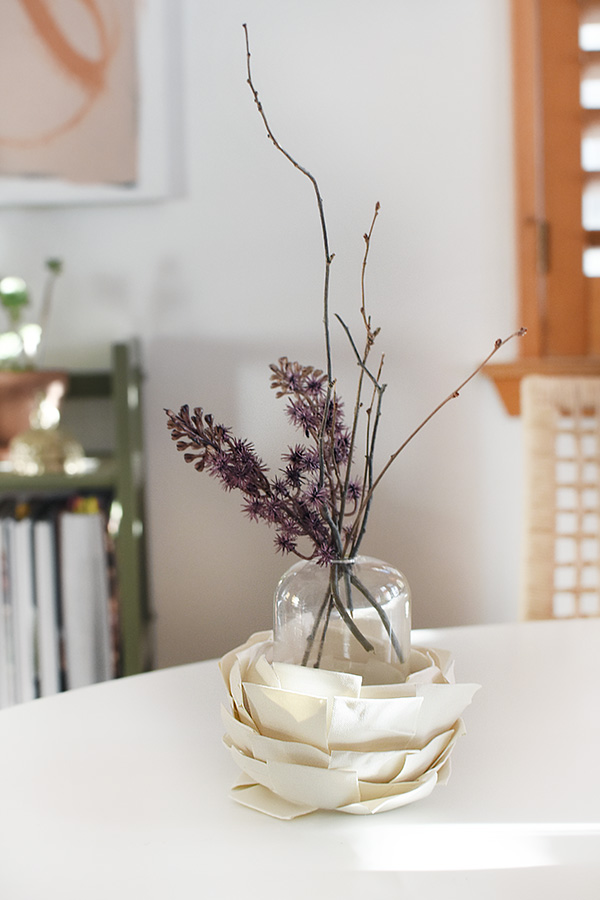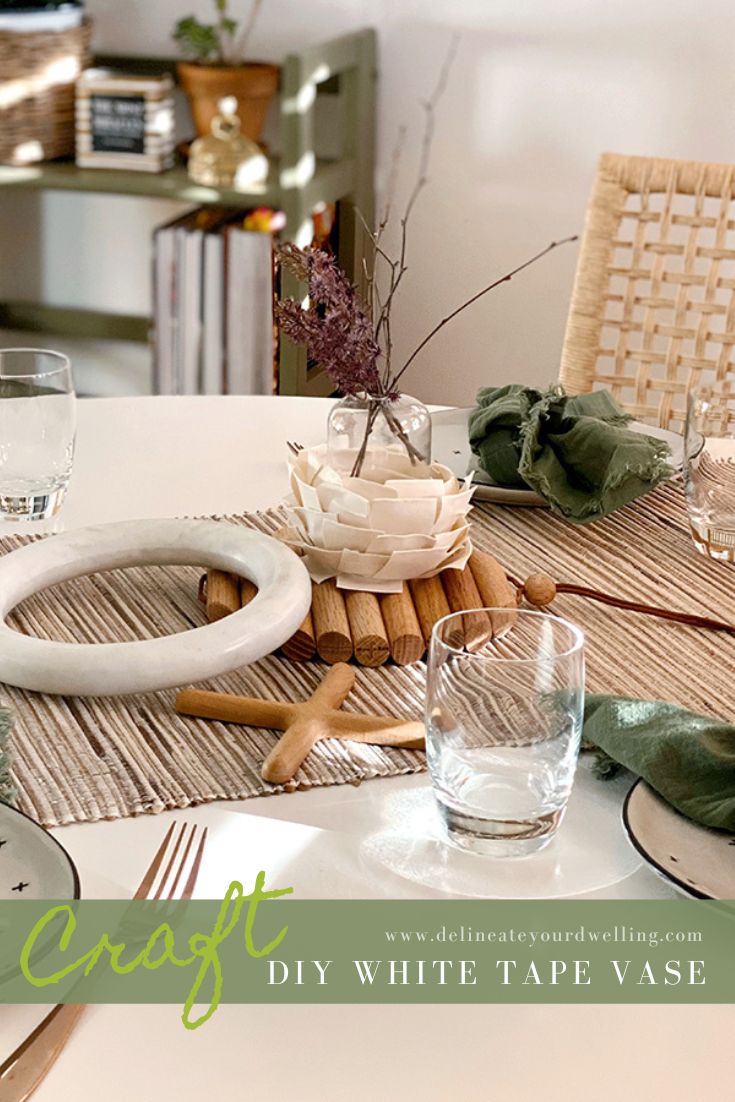 This post may contain affiliate links. See full disclosure here.
I love simple craft projects and getting to play around with different tapes is such fun! I made this very stylish Gold Duct Tape Necklace a few years ago in a fun scallop pattern.
What supplies do I need to make a tape wreath?
If you are making a larger wreath to hang on your wall, you will need a larger base.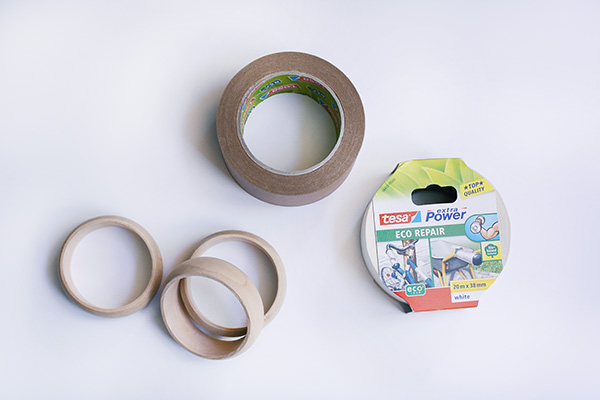 How to make Duct Tape Designs
Making fun designs with duct tape is so simple! For this project, cut strips of tape about 4″ long and fold so there is some sticky portion still showing.
You can get precise if you want, but anywhere from a 1/4″ to 1/2″ is plenty.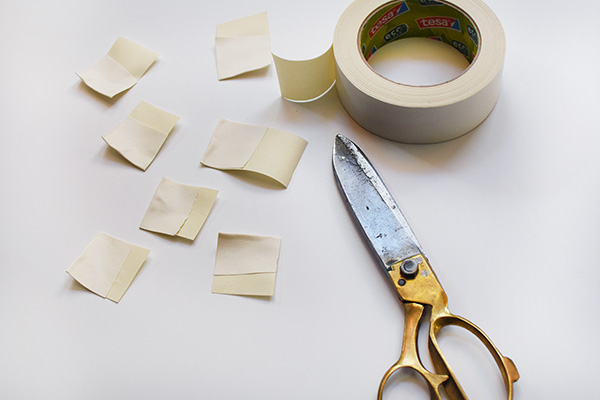 Setting your wooden bracelet (or foam ring) flat on the ground, start to slowly place your sticky side of the tape to the ring. You want to work from the TOP DOWN, so place your first ring of tape high up on the side.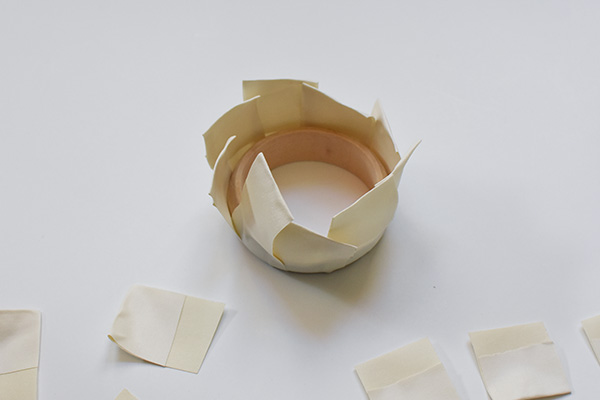 As you finish a ring of tape around the entire perimeter of the bracelet, start on the next ring. I made sure to offset my duct tape pieces so they made a nice pattern as I went along.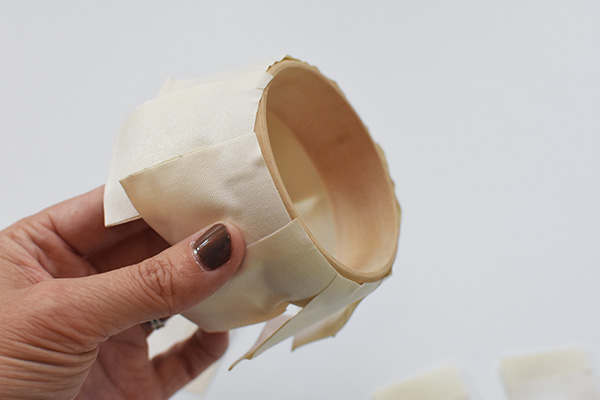 This is what three rings looked like. I liked it, but decided I wanted more fullness.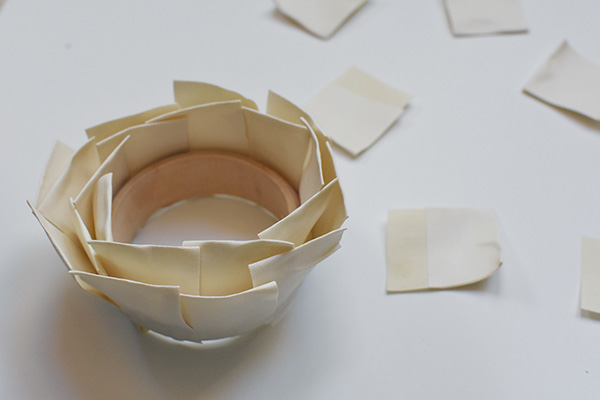 I continued to add folded duck tape pieces around and around the bracelet. Don't be afraid to even place some so they are almost flat. Layering is your friend here.
Also, be sure to save a few smaller folded tape pieces to cover the inside of your bracelet or foam ring. When you are all done, you don't want to see any of your original shape.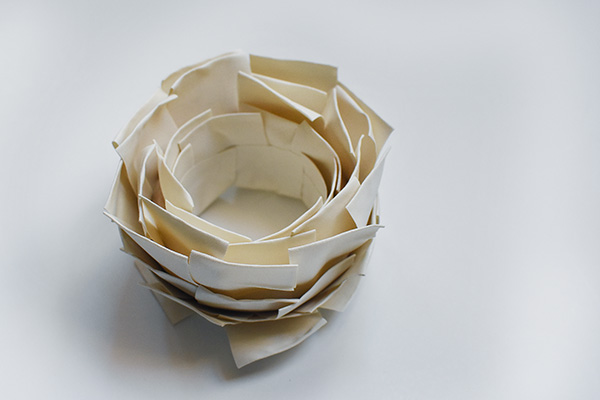 Pretty Duct Tape Wreath
Once your pretty duct tape wreath is complete, you can put a candlestick holder in the center of it or even a small vase like I did below.
So much texture!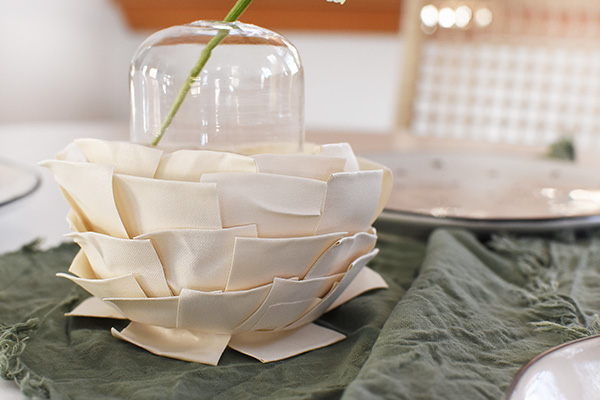 Look how lovely this simple white duck tape wreath look as a centerpiece on our table.
And if you are looking for other fun centerpiece ideas, you might like some of these :