Inside : Setup easy outdoor fun while keeping those kiddos entertained! All you need is water and a fish ice cube tray mold. Add the fish into your children's water table and let the fun begin. And it only takes a few hours to prepare the ice and then they are ready to play.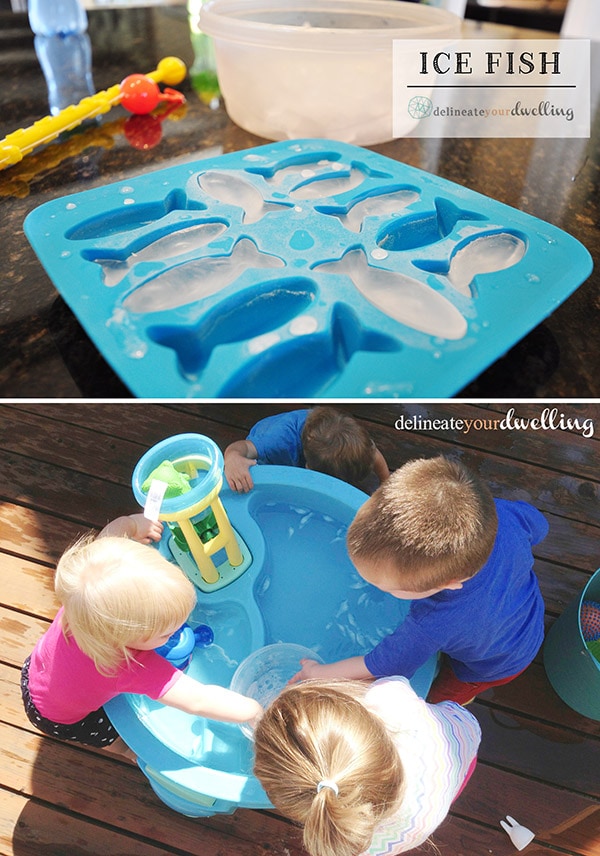 This post includes affiliate links. See my full disclosure.
Warm weather is here and it is time to get creative with ideas for entertaining those kids! Recently I made homemade chalk paint, which was such a hit. We've also been doing lots of water table play and recently I've added simple Summer fun with Ice Fish to the mix. It was easy and quick, which is perfect in my book!
We bought a super simple water table, which had provided HOURS of entertainment for my kids (similar). I honestly have been so surprised how much fun my 2 and 3 year old have had with it. Literally every single day, entertainment. This double level, Rain Shower Splash Pond also looks like so much fun!
To create out little frozen fishing pond, I started by purchasing a synthetic fish ice tray mold. I also found a few other "water" related tray molds online.

It worked out perfectly because we already had an upcoming playdate with some good friends scheduled. And my kid's are going through a huge "fishing" phase, so it seemed like the perfect time to create a little frozen fished playdate! For a few days prior to their friend's visit, I made a few trays of ice fish whenever I thought about it.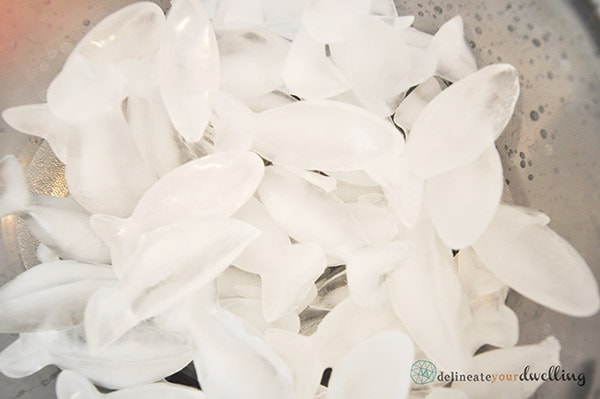 The kiddos all loved "fishing" for the ice fish. I pulled out one of our bath toys with a net. I also found a few small shovels and toy fishing poles. The ice fish melted fairly quickly, but it was well worth the fun they all had!
These stacking boats are also always a huge water table hit.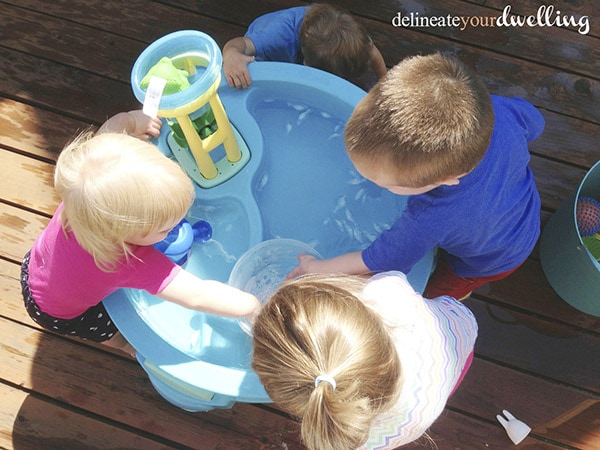 I love simple and easy kiddo entertainment especially in the summer time!
What kind of fun activities do you like doing with your kiddos?
SaveSaveSaveSaveSaveSaveSaveSave