Do you all remember the fun plans I had for our recently purchased Ikea kid's desks? Then, I almost threw them out the window as I made a gazillion changes to my plans and finally ended up loving them! Well, I made one final small but very adorable addition and I think I'm officially done. Today I am sharing this easy Chalkboard Desk Chevron update.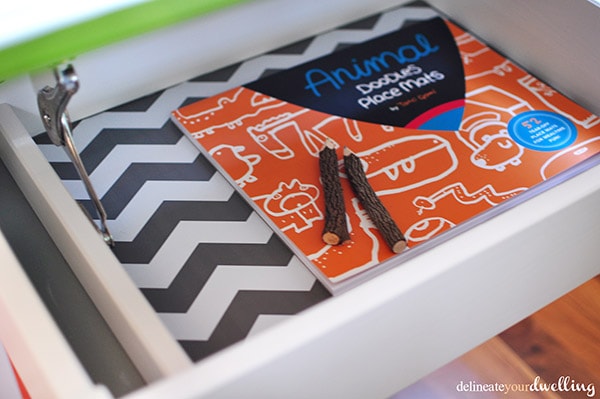 *Denotes an affiliate link. See my full disclosure.*
I found this adorable gray and white *Chevron Contact Paper
on Amazon. I love that it's not a permanent change, but will help keep the inside of their desks clean and easy to wipe up.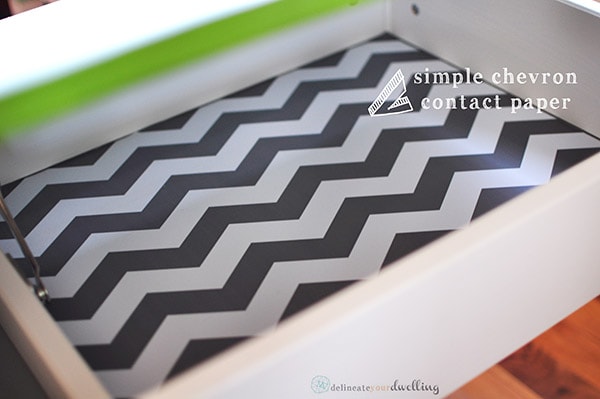 First, clean all the millions of crumbs that have already managed to find themselves inside the desk.
Then, measure out the interior of the desk. I recommend doing this twice!
Next, cut the contact paper according to measurements and remove the adhesive backing. Apply to the desk (sometimes an extra set of hands is helpful here).
And finally, show to your kiddos and have them "oohh and aahh"!
SaveSave