How to Install & Use fonts on a Mac
INSIDE : Learn how to easily install & use fonts you download on a Macintosh Apple Computer! It's easier than you think when using a Mac.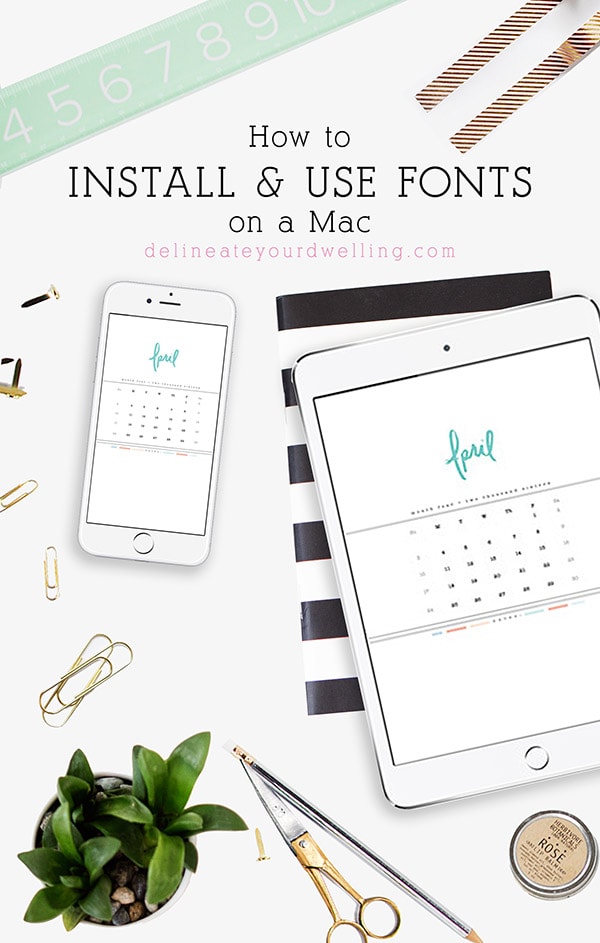 I am a big font lover. If you have been around here for a while, you've probably seen some of the fun free fonts I've rounded up over the years. Well, someone just wrote me and said… so fun, but how do I add and use fonts?! GREAT QUESTION! I'm here today to share How to Install & Use fonts on a Mac!
So there are tons of great sites online for downloading fonts, but I am always a fan of the free fonts. I think I have bought maybe 3 or 4 fonts ever, so in my opinion, free is the way to go.
Best Free Fonts available on the Internet :
A few of my favorite sites are DaFont.com, Fonts.com, 1001fonts.com and font squirrel.com. And if you are wanting to check out the great fonts I have shared so far, see below.
Okay, so now that we have covered finding and getting fonts. It is time to discuss downloading them and installing!
How to download and install fonts on a Mac computer:
On most sites, you will find a download button. I typically don't encourage a ton of downloading from random sites, as I just don't trust many of them, but the font sites I mentioned below are all safe and secure places.
Once the font has been downloaded to your computer, it should go directly to your "download" folder. You might have your computer set up to put files in another place, so if that is the case, then do a search and locate the file.
Typically the fonts will come in zipped folders. Simply find the folder and open it. There should be a few files in that folder. The .txt file typically shares information about the licsencing of the font. Some fonts you can use for personal use only and others you are allowed to use and put on items for profit.
The other file, the .ttf file is the font file. Double click on that file to open and start installing it. Once you click on the font, a preview window will show up with an example of the alphabet in that font. On the lower right hand corner, click "Install font".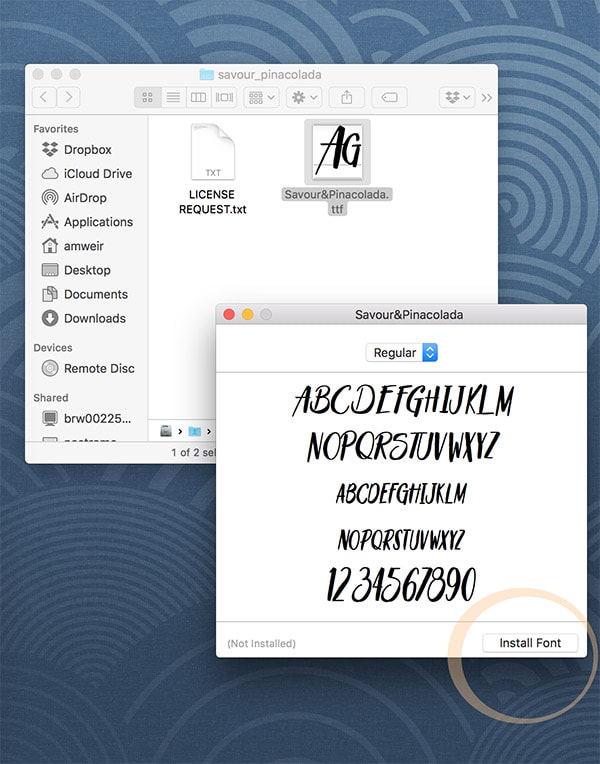 At this point, the font will start working it's magic and should install on it's own for you. Your 'font book' will open up and this is where all your fonts live. The font you just downloaded will be put right there along with all the other fonts you have on your computer.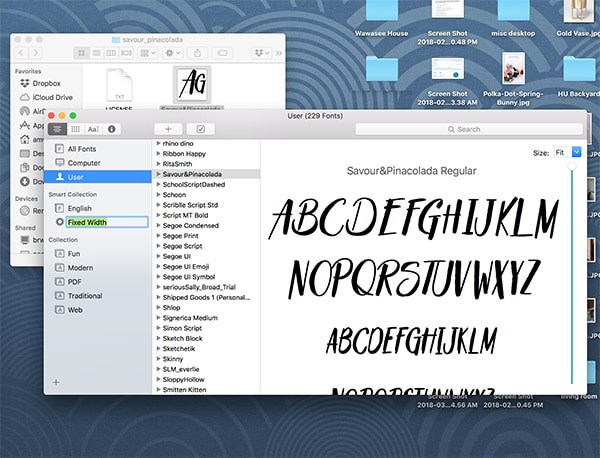 Once the font is installed in your 'font book' you can close the font book folder and open up any program requiring fonts and have fun! I typically use fonts when using Photoshop, Illustrator or Word (Pages for the mac users out there).
Hope this has been helpful for you!
Looking for more BLOG related topics? You might like these.

SaveSave
SaveSave
SaveSave