INSIDE : How to take plain bottle brush trees and add color to make them into gorgeous Glitter Bottle Brush Trees in just a few easy steps! The perfect craft project for the Holidays.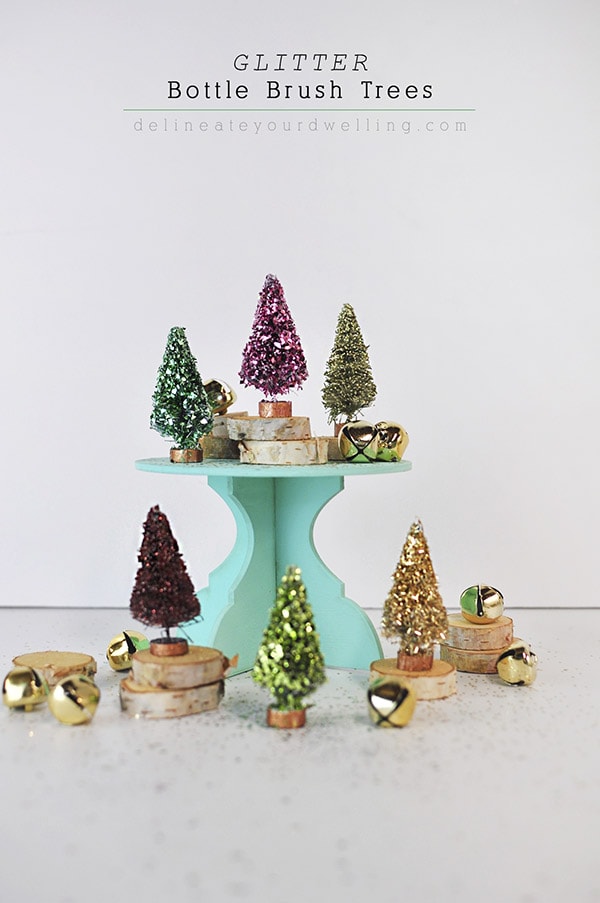 Today is the second installment of bright pastels, how to make these gorgeous color filled Glitter Bottle Brush Trees.  It's also project number ten in my #12MonthsofMartha series!
This post may contain affiliate links. See my full disclosure.
What supplies are needed to make Glitter Bottle Brush trees?
Krylon Spray Adhesive

Bottle Brush Trees
Various colors of large Glitter
Paper Plate
White Spray Paint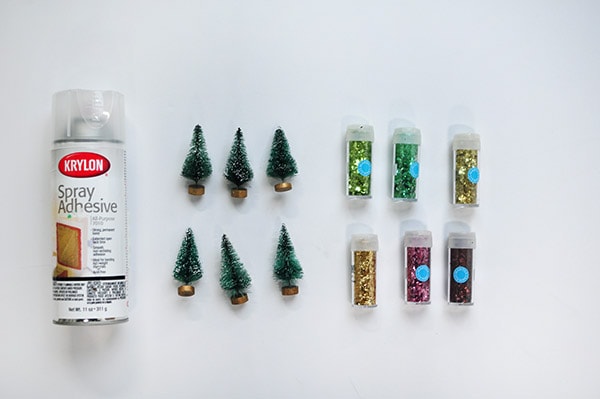 How to add color and make Glitter Bottle Brush trees.
First, I used a small piece of sticky tack to secure my bottle brush trees to a cardboard lid and gave them a quick coat of white spray paint.  I didn't want dark green to sneak through my glitter.
After the paint had dried, they got another coat but this time using Krylon Spray Adhesive.  Be sure to do all this spraying outside in a well ventilated area.
Next came the best part of any project, the part where you just dump gorgeous glitter all over something!  While holding my bottle brush trees over a paper plate, using each color one at a time, I dumped almost the entire container of Glitter
 onto the trees.
Once the tree was sufficiently covered, I could fold my plate in half and pour the excess glitter to it's rightful container.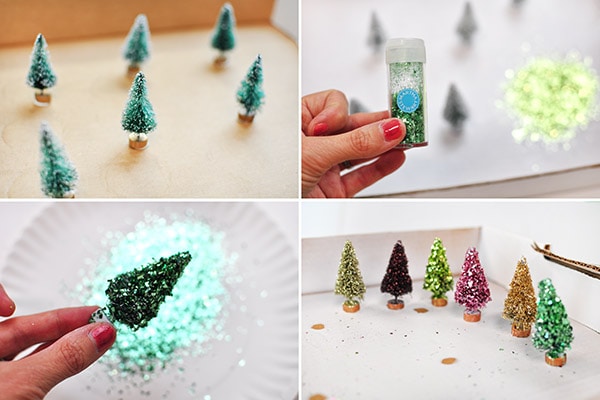 I had to bribe my 4 year old daughter to not grab these trees and run!  She's ready to proudly display the pink one in her room, no surprise there.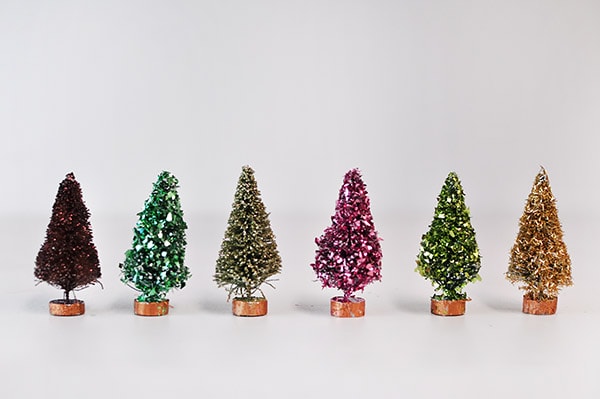 I love this deep maroon/wine color.  It's so elegant with just a hint of sparkle!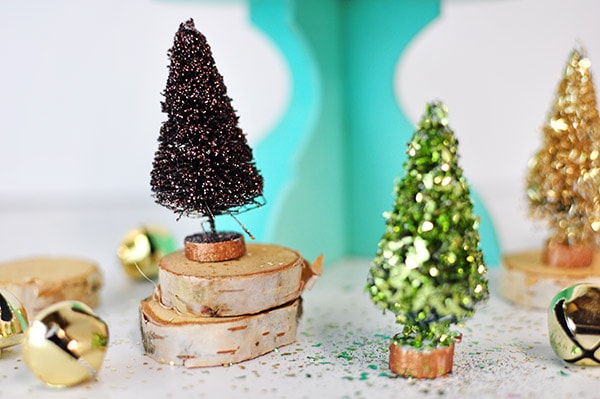 From overhead all you could see was piles of glitter but there are mini bottle brush trees in there!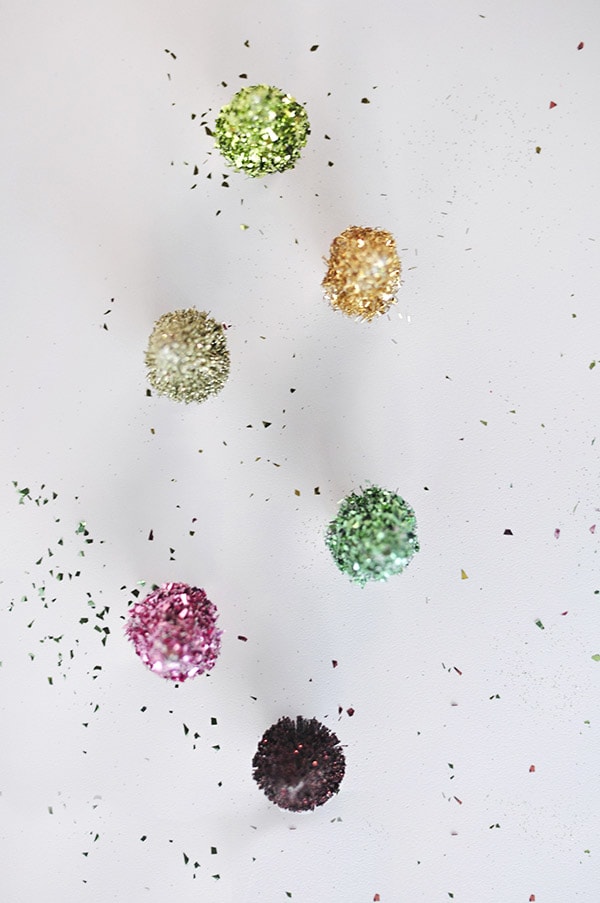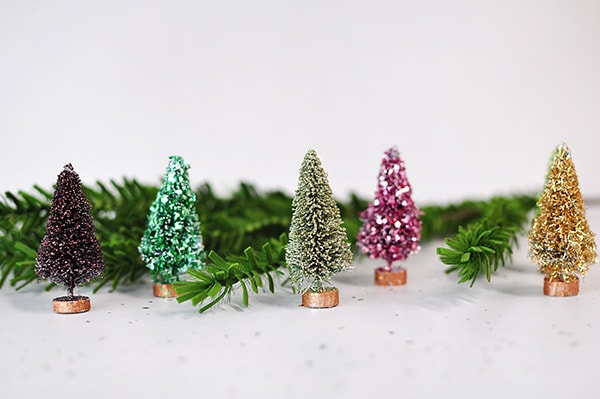 I am excited to pair these trees with my new Merry Christmas Watercolor Garland on our mantel.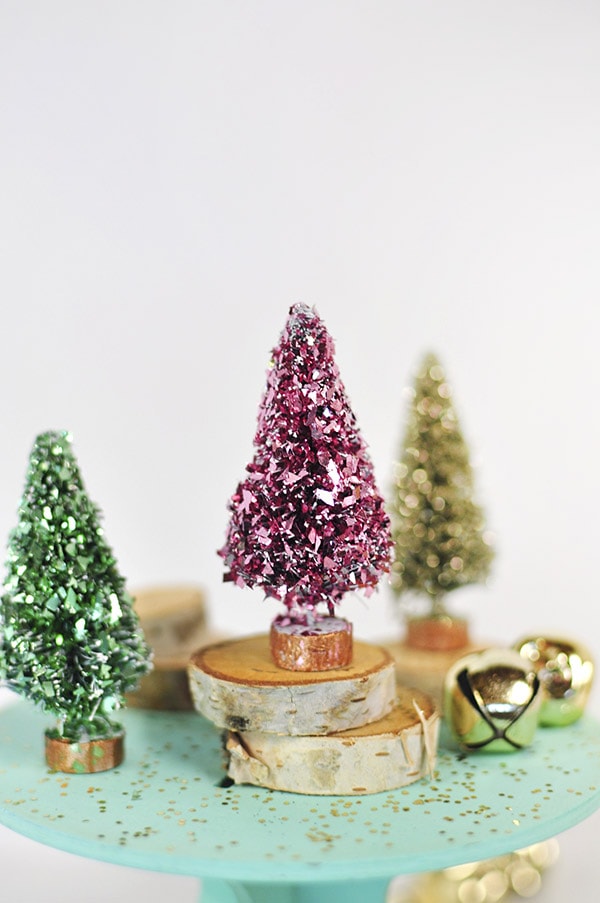 How do I store glitter bottle brush trees?
Although I used the spray adhesive to keep that glitter all in place, there is still glitter that shakes off these trees.  So, when it comes to storing them once the holiday season is over, I simply used a few quart sized ziploc bags.
I put three trees to a baggie and tried to keep them in similar color palettes, so if any glitter came off, it would not ruin the overall look.  It has seemed to work perfectly!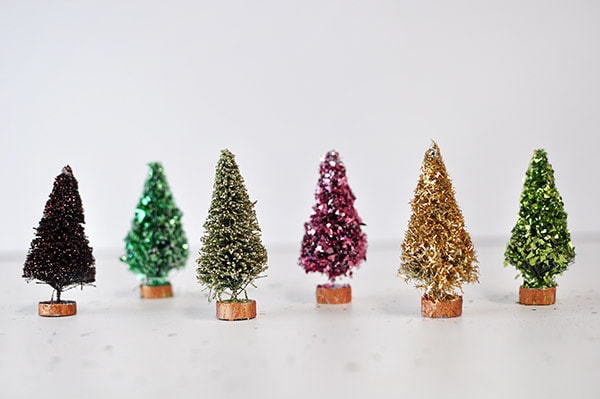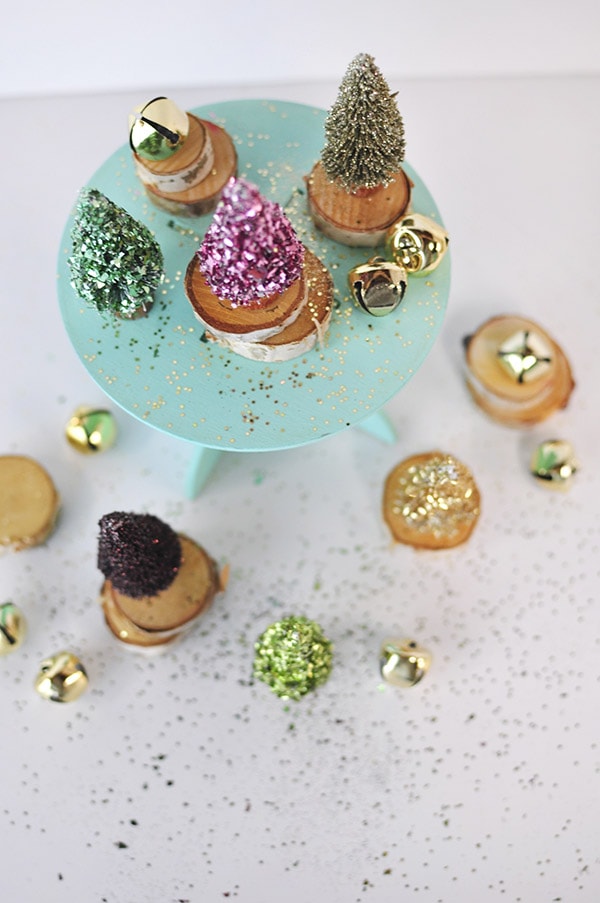 Have you started any Christmas decorating or projects yet?  I typically try to wait until right after Thanksgiving, but this year I just could not help myself!
You can see my other 12 Months of Martha projects here!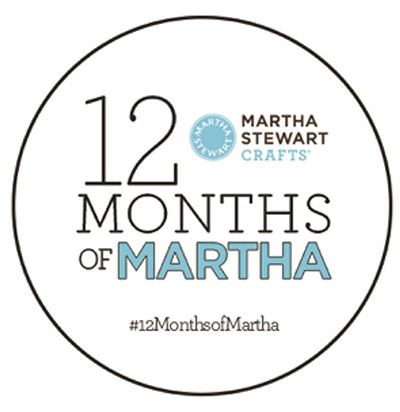 Thank you to Martha Stewart for providing the amazing glitter in today's project.