INSIDE : Take your jewelry up a notch by creating a colorful DIY Diamond Jewelry Dish! Learn how simple scrapbook paper and thirty minutes of your time can elevate how you display your favorite accessories.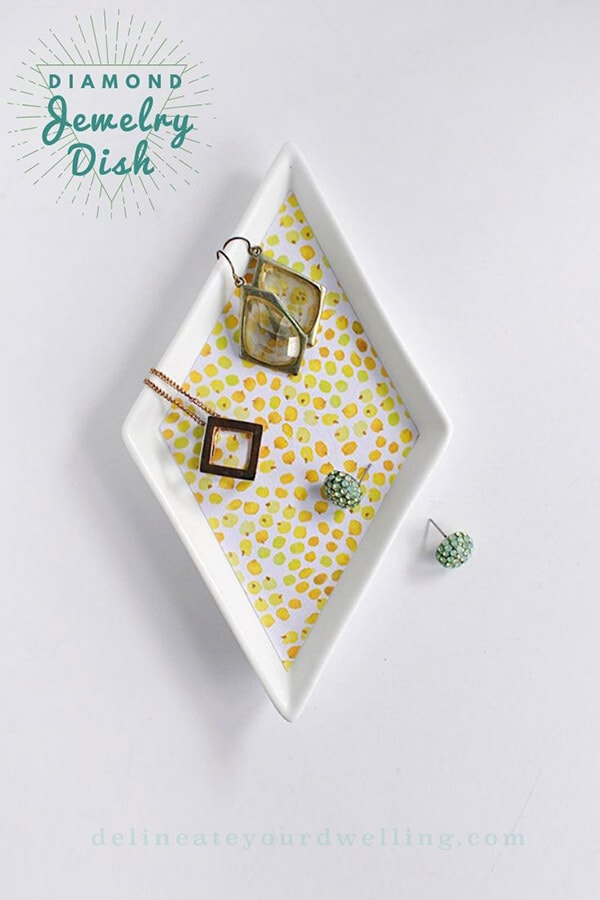 This post may contain affiliate links. See full disclosure here.

I'm not sure about you, but I am always in need of more jewelry dishes. It's not that my jewelry is overflowing (okay, it is), but it's just easier to see what you have to work with when every earring you own isn't piled on top of each other.
So, with that in mind, I'm always on the lookout for cute ways to display earrings, bracelets and rings. When I saw this little dish I just knew right away…. DIY Diamond Jewelry Dish!!
What supplies do I need for a Colorful DIY Jewelry Dish?
Martha Stewart Decoupage Matte Finish

Scrapbook Paper
Gold Scissors
Paint Brushes
Diamond Dish at Target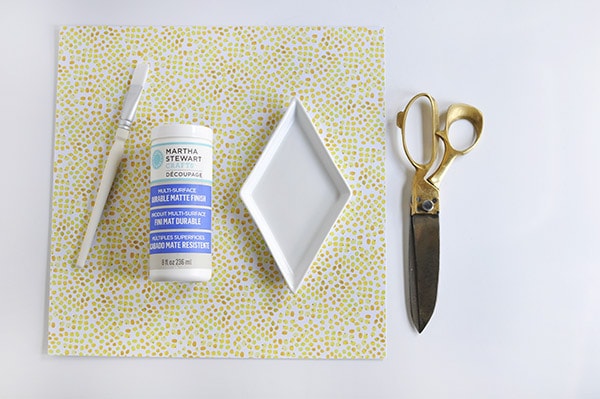 Looking for more creative Martha Stewart projects? Check out the 20+ crafts I've made using her amazing supplies!
How to add scrapbook paper to your Jewelry Dish:
First, grab a sheet of the cutest scrapbook paper you've ever seen. I recently updated this Wooden Box with it and I LOOOVE all the paper choices! You will want to make a few quick measurements of the size and then cut your paper out accordingly.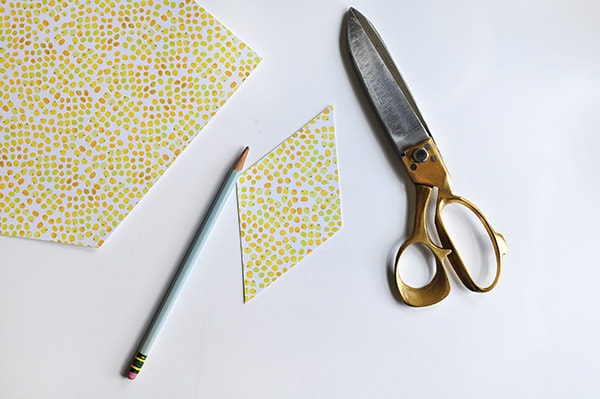 Next, using Miss Martha's Decoupage Matte Finish, apply a thin amount on the flat surface of the diamond dish. Flip the scrapbook paper over and apply a thin amount of decoupage onto the back of the paper as well.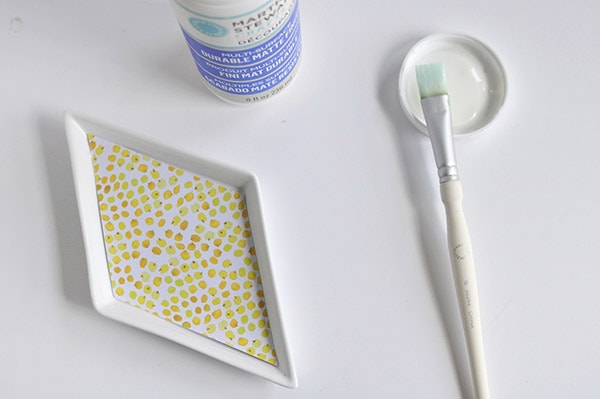 Adhere the paper to the dish and gently push out any air bubbles that may have formed. Once my shape was in place, I applied another thin layer of decoupage to the top of my paper, as well as to the edges of the paper. This will help if there are any future spills or if your jewelry may scratch the paper a bit. The decoupage will provide a layer of protection against that.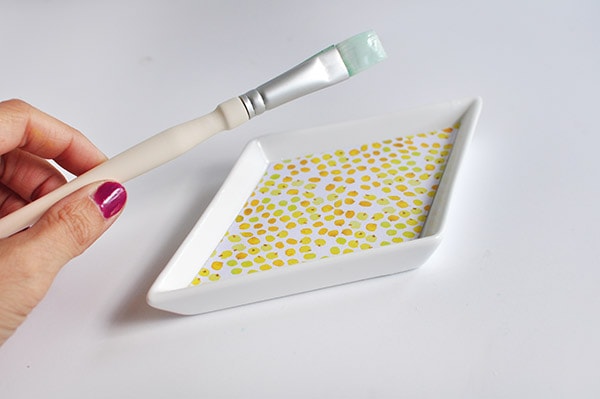 After the decoupage dries, it's time to add in your pretty jewelry!
Colorful DIY Diamond Jewelry Dish: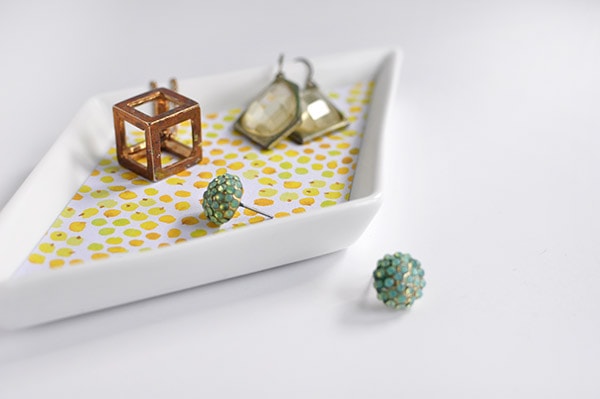 I wear that geometric square necklace ALL THE TIME and you'll never believe where it's from… I think it was about $3 from Forever 21 a few years ago. I wish I could share the link because it's my favorite necklace ever.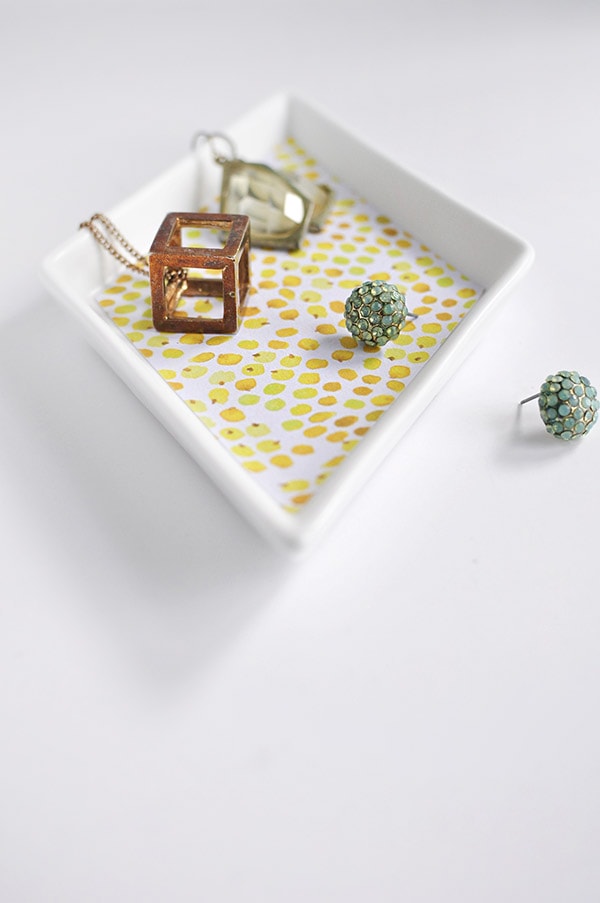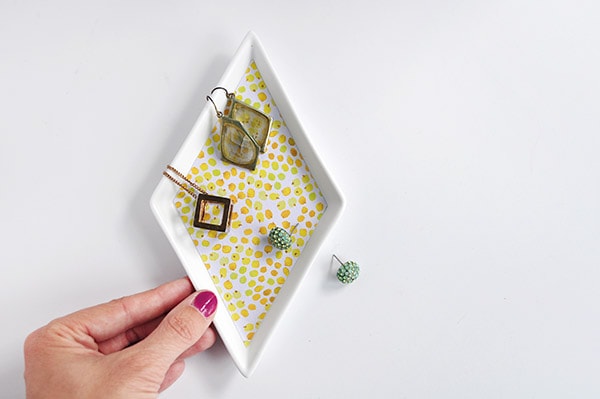 What do you do to store your jewelry?
Interested in my other 12 Months of Martha projects?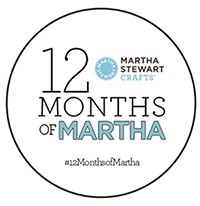 Thank you to Martha Stewart for supplying the craft materials used on this project. From the brushes to the paints, as you can imagine, Martha sells only the highest quality products and I love them! Thank you for supporting the brands that keep Delineate Your Dwelling possible.
SaveSave