INSIDE : See how to setup and create a Spooky Street for Halloween this year. It's a perfect mantel or table display!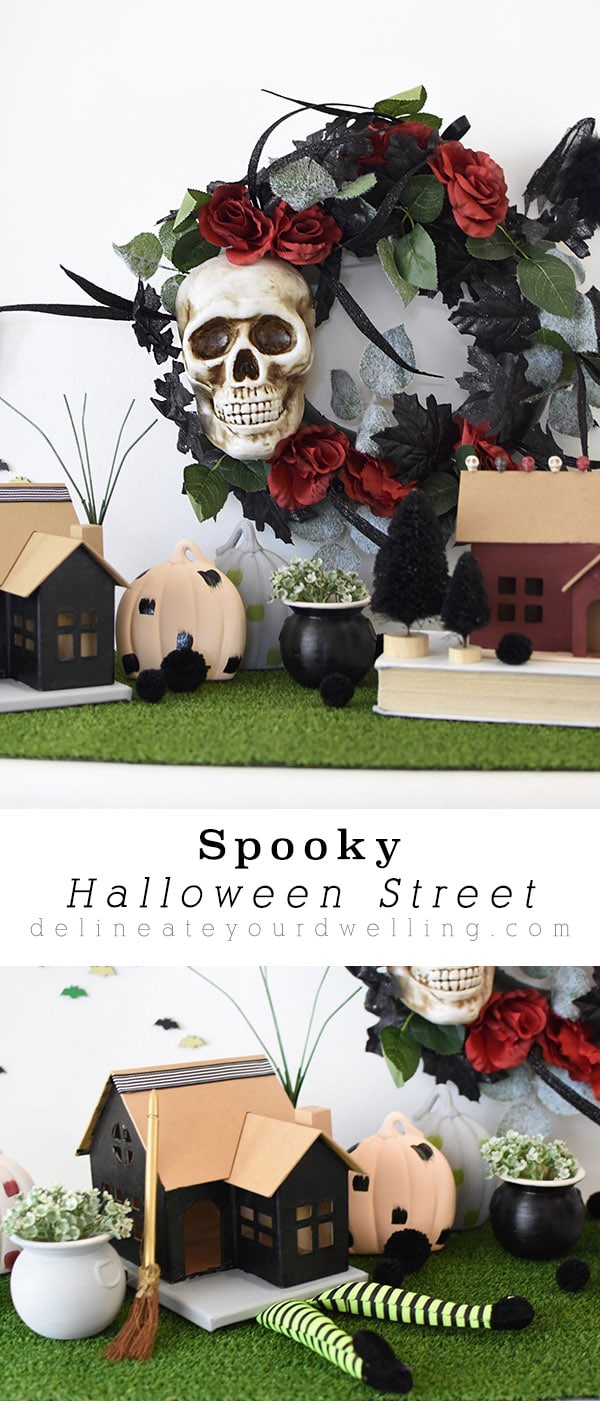 I am typically not one for creepy Halloween in the slightest. However, this year I embraced my most spooky decor to-date with TWO Oriental Trading Skeletons! I did a French Bull Dog Skeleton (which almost is cute) and a Gold Plant Lady Skeleton.
Keeping with my almost spooky Halloween decor this year, I am rounding it off with how to create a Spooky Street for Halloween this year.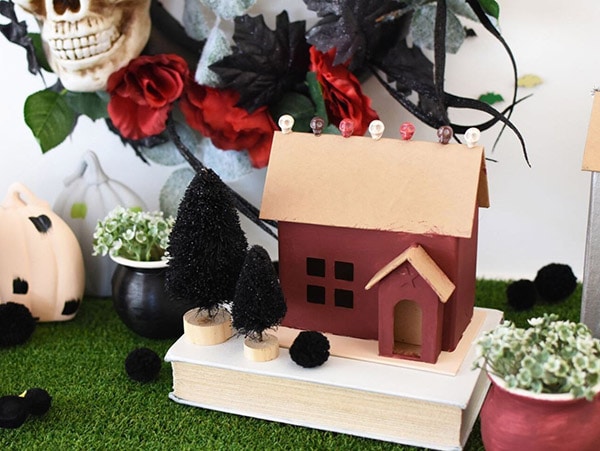 You can pick your perfect color palette for this fun Spooky Streetscape. I went with blacks, grays, brick reds, white and just a hint of peach and green mixed in there.
I am sharing all the adorable little details of how this project over at Oriental Trading's blog FUN365 site. Including how to make this fun House sitting on Witch's legs! A little reminiscent of Wizard of Oz and the Wicked Witch of the East, but I love how it turned out.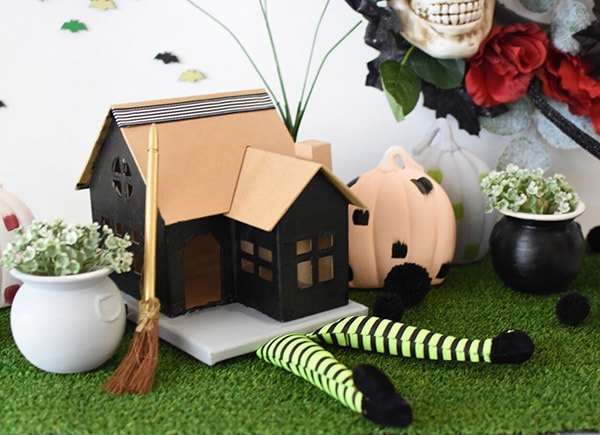 Looking to add some fun Bat decor to your home this year? Check these out…

Between the scary bats, skull wreath and the mini tiny colorful bats all on the wall and the adorable little streetscape details (broom sticks, witch's cauldron's and fun Spooky House roof details) – this is sure to get you in the mood for Halloween!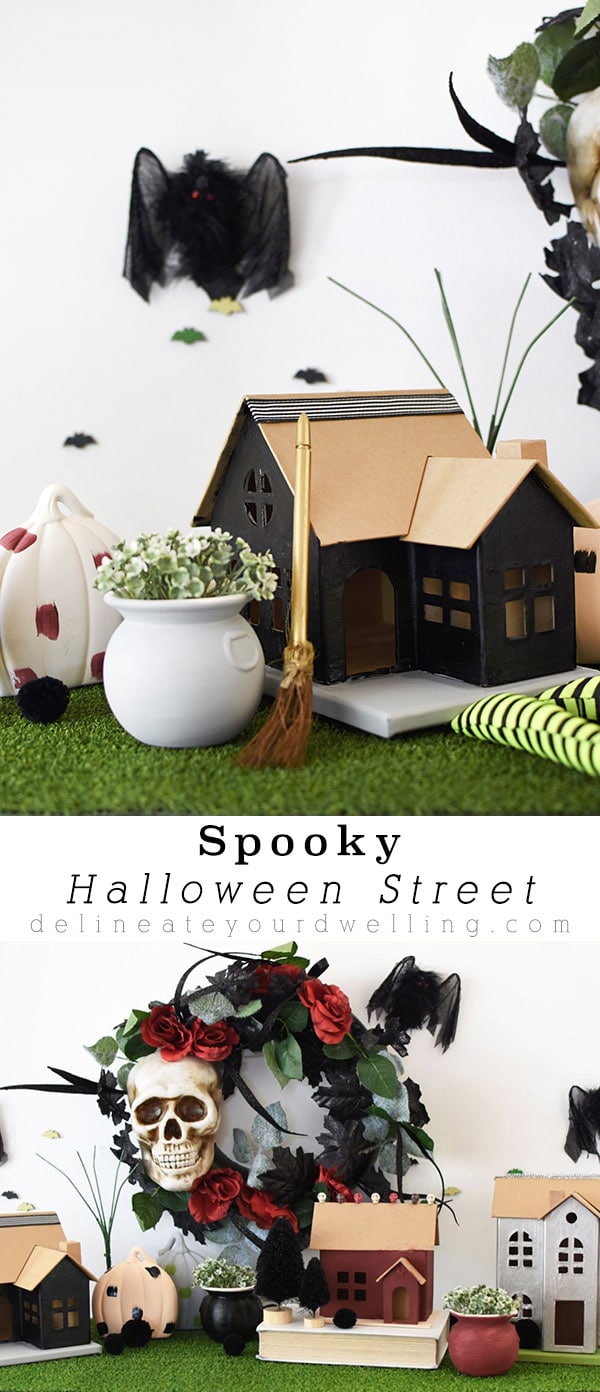 Just like you might have friends over to decorate Gingerbread houses at Christmas, you could host a fun party to decorate Spooky Houses for Halloween!
Looking for some of my other fun Fall crafts? I have a slew of them.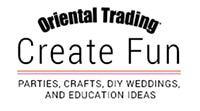 Curious to check out all my Oriental Trading projects (there are a bunch), you can head over here!