This post is sponsored by Blurb. All opinions are 100% mine, as I adore this company. Thank you for supporting company's that keep Delineate Your Dwelling running.
This is a happy happy day in my home! It has been a long time coming but my son's First Year book has been officially completed. My two babes are only 15 months apart and long ago I decided any special treatment my first born received would be the same special treatment my second child received… it may just take four years to get there, but I digress! Today, I am thrilled to share about Book Making made EASY with Blurb, my most favorite book making company out there.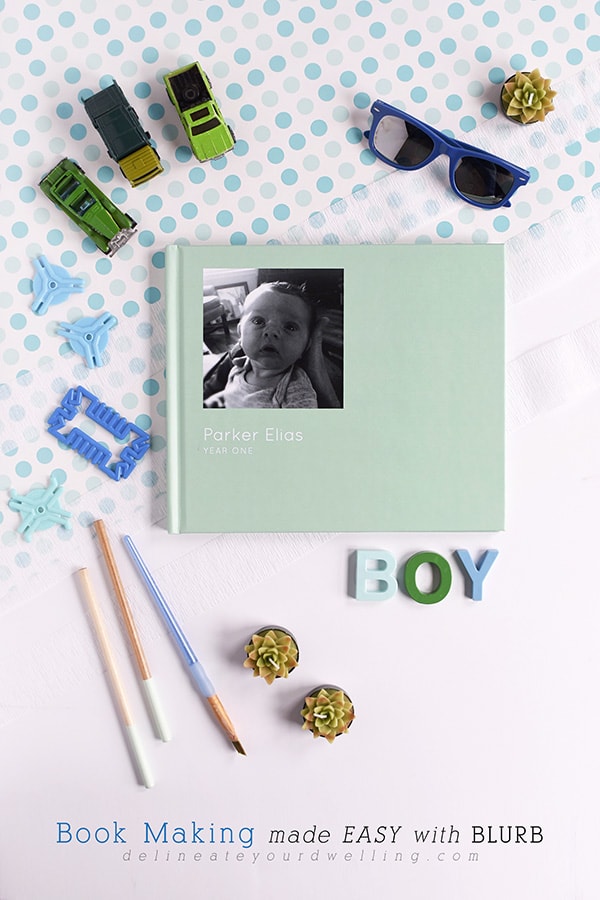 Five years ago I stumbled upon an independent, creative book making company, Blurb. I made the most lovely and professional photo book documenting the entire first year of my daughter. Four years later, my second child will soon be turning five and I STILL had not started his first year book (eek). It was time to sit down and get this little cutie pie his book!
Blurb makes it easy to create photo books and magazines in print and digital formats. You can choose from a variety of free, downloadable, professionally-designed photo book templates. However, you can also use their Adobe® InDesign® plug-in or Lightroom® integration for even more creative control over your book.
After deciding what type of book I was wanting to make, I downloaded software onto my computer so the actual book making process happens on your computer and not on a website.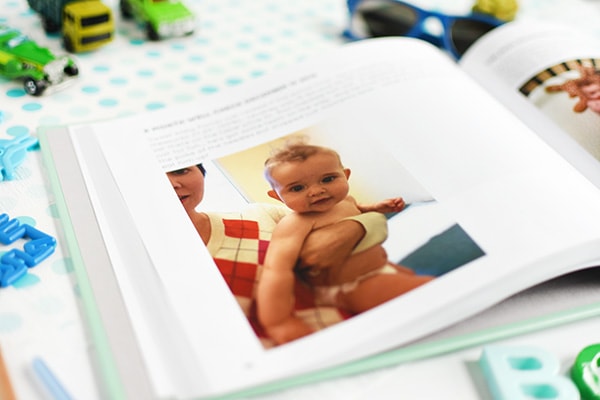 I used the BookWright software to create my son's First Year book. Using BookWright you can create custom, professional photo books, trade books, magazines, and even ebooks. BookWright makes it easy to download templates, lay out pages, design covers, and preview your project before ordering – it's amazing!
I started off by importing my personal family's blog for the exact dates of his first year. All the photos and images were immediately downloaded to the photos tab, as well as text I had written.
I spent a handful of evenings customizing fonts, tweaking images and getting the layouts just how I wanted them. I had received Blurb's swatch kit with all their paper options. This was so helpful to be able to hold in my hands and see how varied the photo quality was based on paper selection. My book was well over 100 pages in length but I've found Blurb to be so reasonably priced, I was not worried at all. I uploaded the book to their website and pushed order.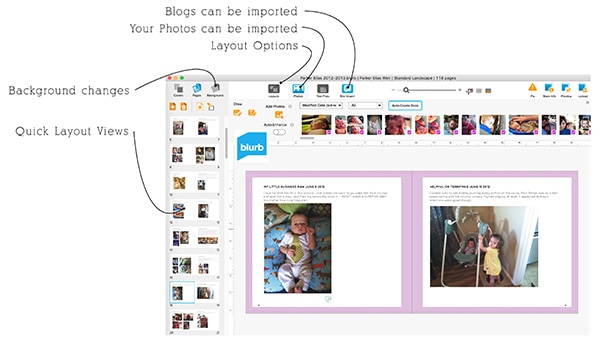 Just like the book I made with them over five years ago, this First Year book turned out truly amazing!
The cover design is printed directly on the hardcover. It has a matte finish and has durable library binding.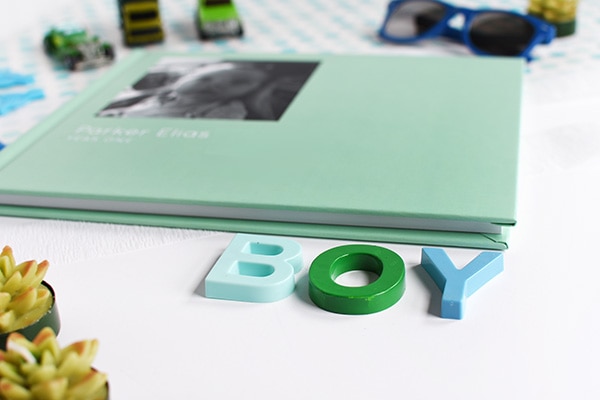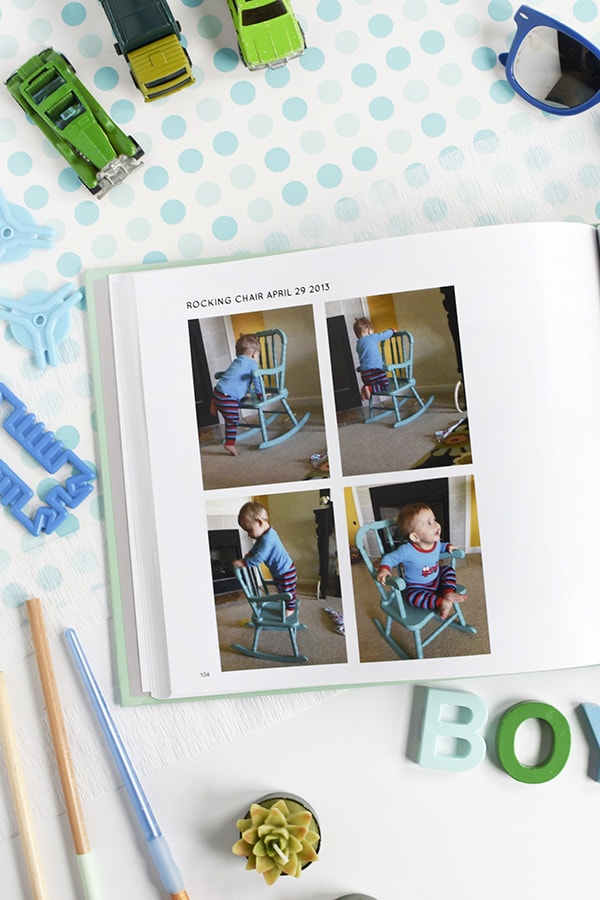 The image quality is superb. I choose to use the standard, semi matte 80 lb. paper and the pictures of my little guy are almost too much for me to take… especially since he will be celebrating his fifth birthday so very soon and is not a little guy at all any longer!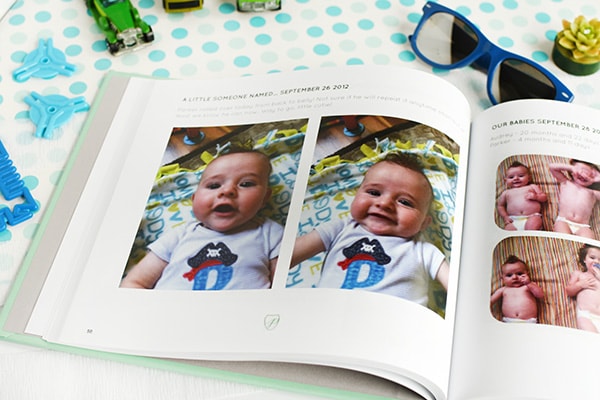 I love Blurb. I love that it has been four years since making my last book with them and the quality, craftsmanship and style is exactly on par with my first book. I think that speaks "volumes" for a business. (Book joke, sorry.)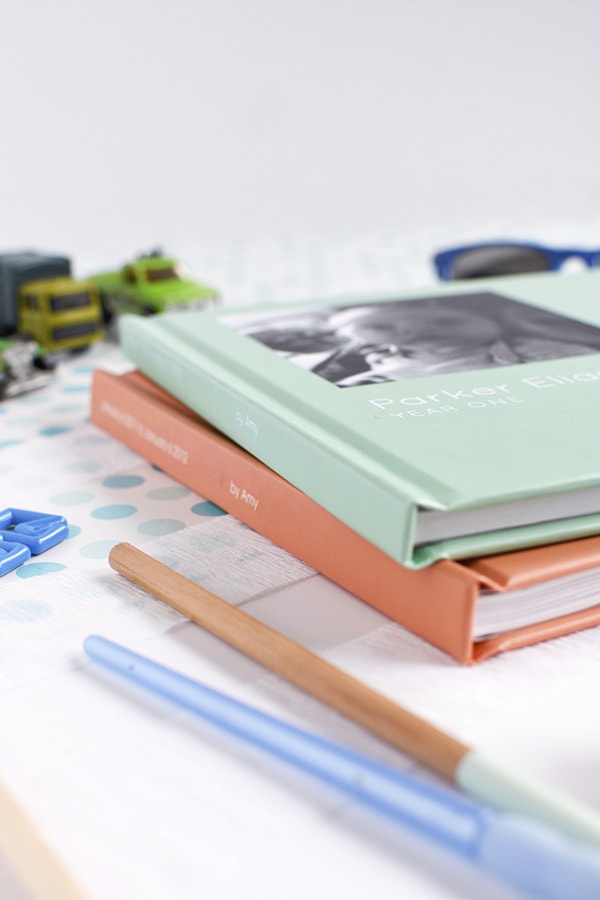 Okay, so tell me… what will be the first book you making using Blurb?
Blurb so graciously is giving my readers a DISCOUNT off photo books for April through May 15th. Using discount code, DELINEATE, receive 25% off photo books!
Terms & Conditions: *Offer valid through May 15, 2017(11:59 p.m. local time). Valid only for photo books uploaded to and purchased through your own account. A 25% discount is applied toward your product total with no minimum or maximum order amount. This offer is good for five uses, and cannot be used for digital purchases or combined with volume discounts, custom orders, other promotional codes, gift cards, or used for adjustments on previous orders.