*This post contains affiliate links. If you purchase through these links, you'll help support Delineate Your Dwelling (there is no extra cost to you) and you'll receive some amazing products that I love, too!*
You know the saying, "When life hands you lemons, make lemonade"? Well, that's exactly how I feel about our Apricot tree! In theory having fruit trees in your backyard sounds so dreamy. In reality, they are a pain and as they drop their fruit, a huge mess. So after living in this house for eight years, when our apricots started to ripen on the tree, I gathered them up and made jam! Folks, when life hands you apricots, make jam!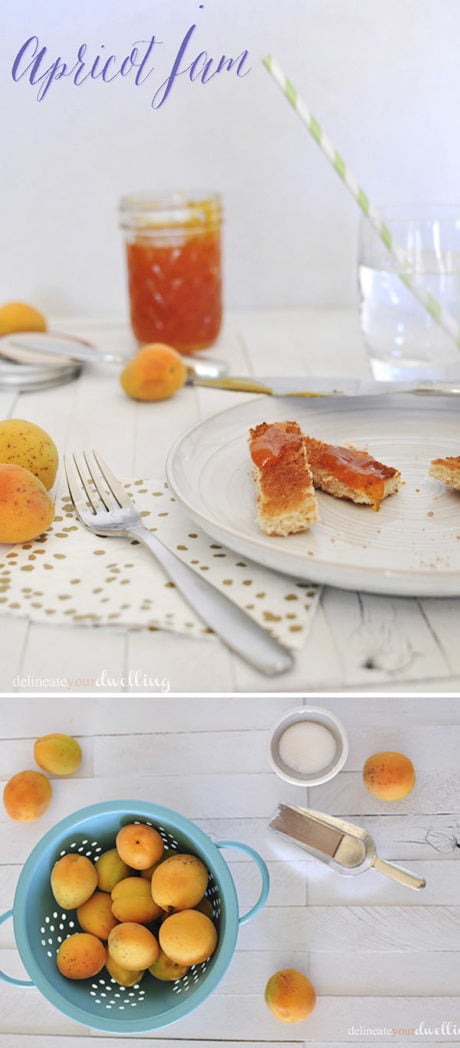 On Saturday, I handed each of my kiddos a paper bag and off to the apricot tree we went. We collected two full bags and there are pleeeenty still to gather.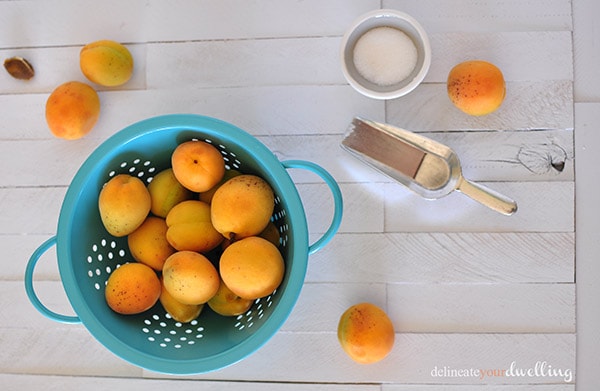 After getting back from Alt Summit, I'm on a bit of a Martha high so when looking for a good apricot jam recipe I went to the master. Here is a quick *
video
from Martha Stewart that shows the steps I followed.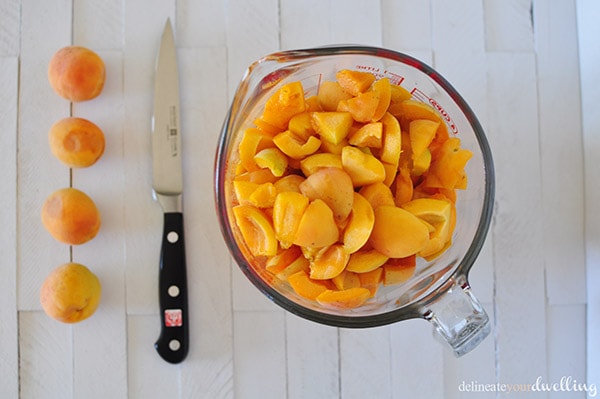 After dicing apricots, add in sugar and the juice of a lemon and bring to a boil.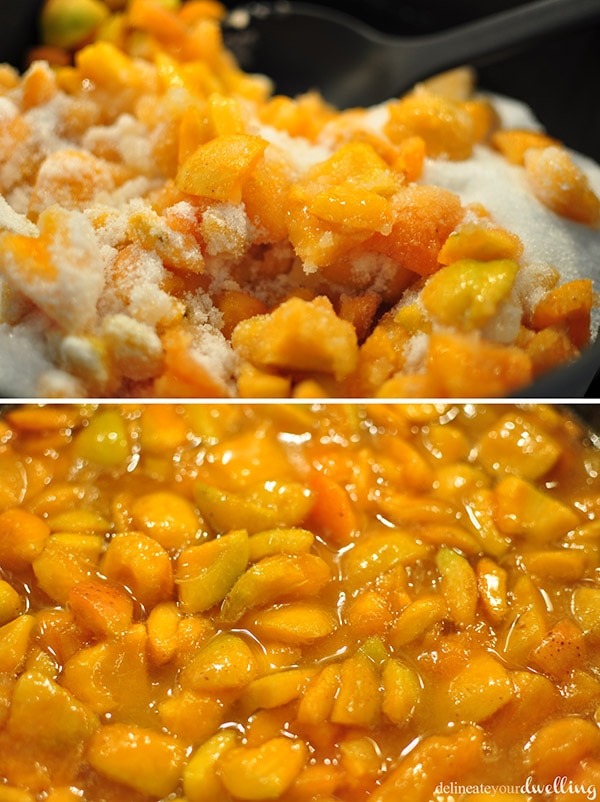 Twenty to thirty minutes, depending on the apricot's ripeness ends with this most amazing jam!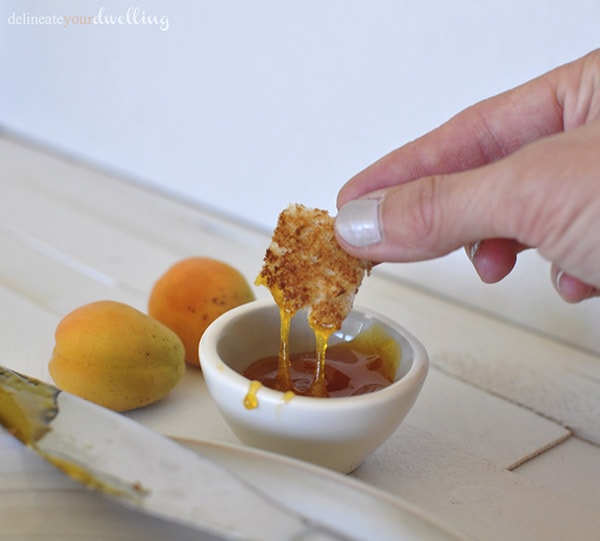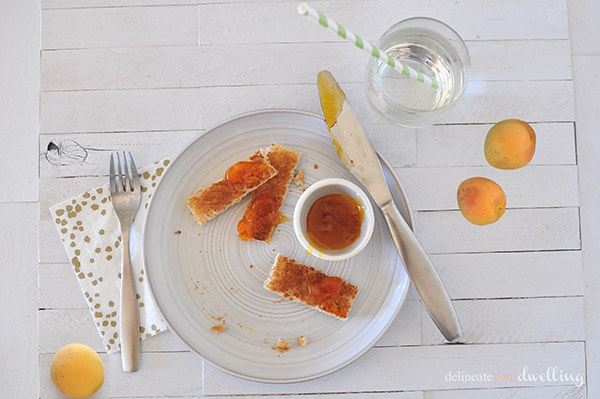 I'm not quite sure why it's taken me eight years to do something more with all those apricots than just eat them plain. And I was always intimidated by the sound of "making jam" but honestly it was so simple!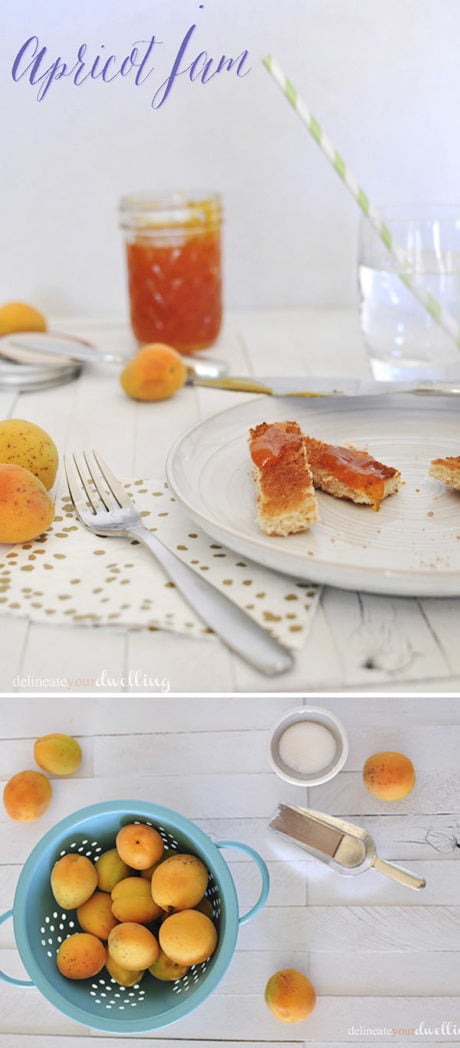 Do you all make fruit jams? I've got about 2,000 more apricots sitting on our tree, so please pass along any other ideas for an overflow of apricots. I need more than one Apricot Jam Recipe!