INSIDE : Download this positive and encouraging Today I will be Brave print to hang in your home. I sure know I needed this reminder and I thought you might, too.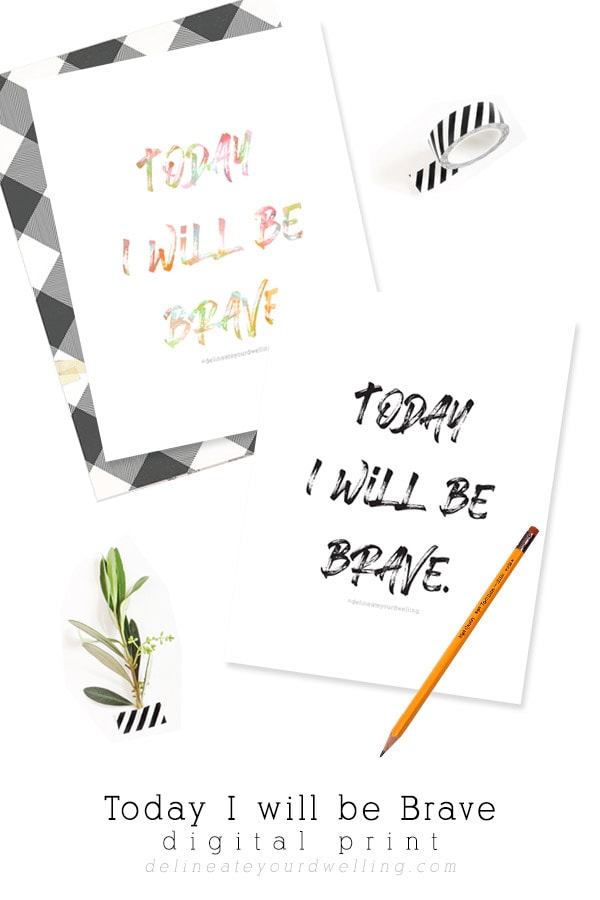 Wow, anyone else feeling anything but brave these days? It seems I have a few good days and then a few completely overwhelmed days. I wish I had more good than not, but there are a lot of weighty things going on in the world right now.
Today I will be Brave :
On the days that I am just not feeling quite as strong and confident I made this very simple print and quote to help remind myself, "Today I will be Brave."
It doesn't mean I can't feel overwhelmed or exhausted because those are normal feelings and reactions to this crazy world we are living in. However, I can stop for a moment. Take a walk or sit on my bed for a short bit and start over.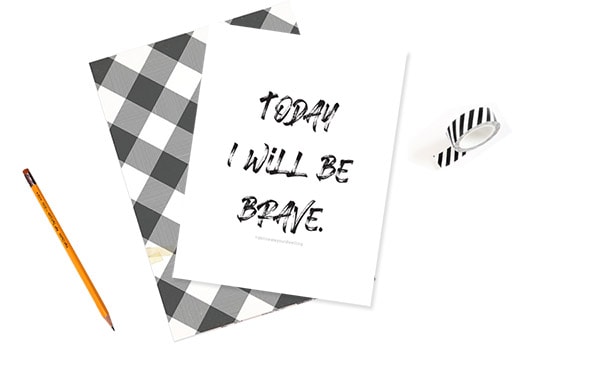 How I can be brave?
I can pray, meditate, journal, remind myself of how blessed we are and choose to continue on. To me, that is choosing to be brave. Being brave in the face of being quarantined and stuck at home and social distancing is a HUGE THING. And honestly, if being or even (pretending to be) brave is all I accomplish in a day – then I am saying day well done!
I created this print with two versions available. One is a black and white 8.5 x 11 jpg file and the other is a fun colorful 8.5 x 11 jpg file. Both you can download and print right at home.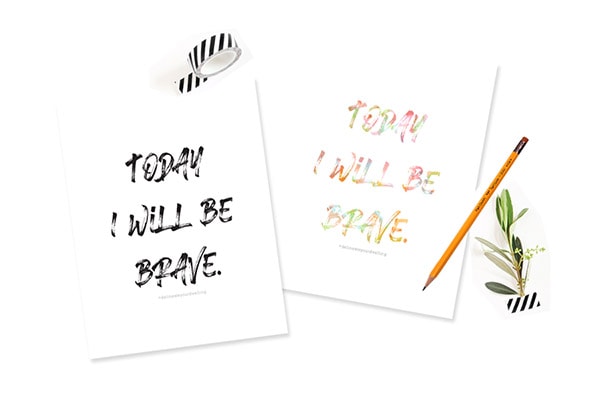 If you do print it out and hang in your home, I sure would love to see a picture of it! Be sure to tag me on Instagram and I will definitely share it on my IG stories!
Okay are you ready to download your Be Brave prints now?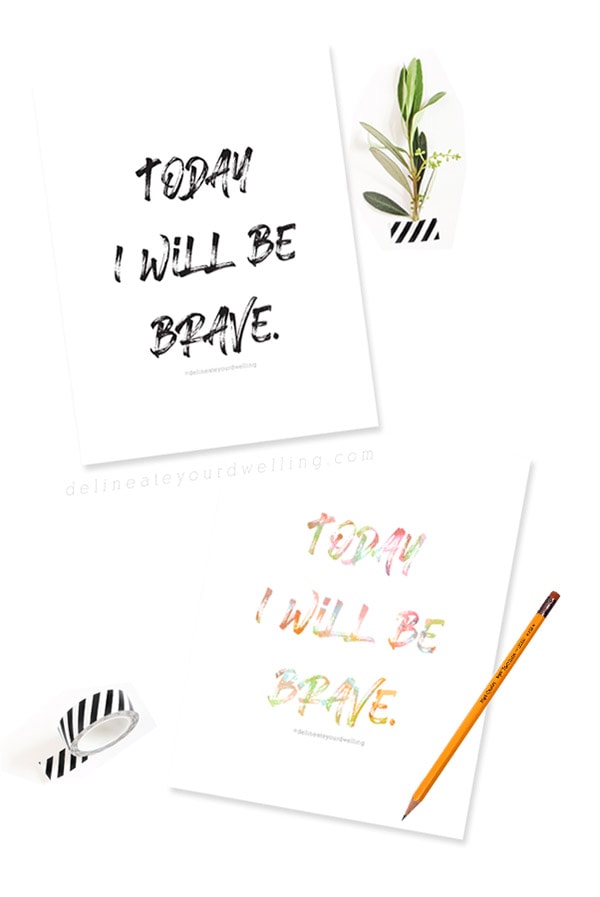 IT'S DOWNLOAD TIME:
Sign up for my DYD Insider newsletter to receive access to my ENTIRE DYD Printable Library along with these two 'Today I will be Brave' prints!!!
Already a DYD Newsletter Insider? Click on over here to access the printables library using the password found at the bottom of any email I have ever sent you.
Want to check out more of my freebie digital prints? I have so so many, hope you enjoy!