I have long been preaching the message of making your home beautiful and comfortable and YOU but in simple inexpensive ways. I love sharing about DIY and crafting and bringing in plants to achieve that look, but another way I like encouraging that type of home is through… THRIFTING.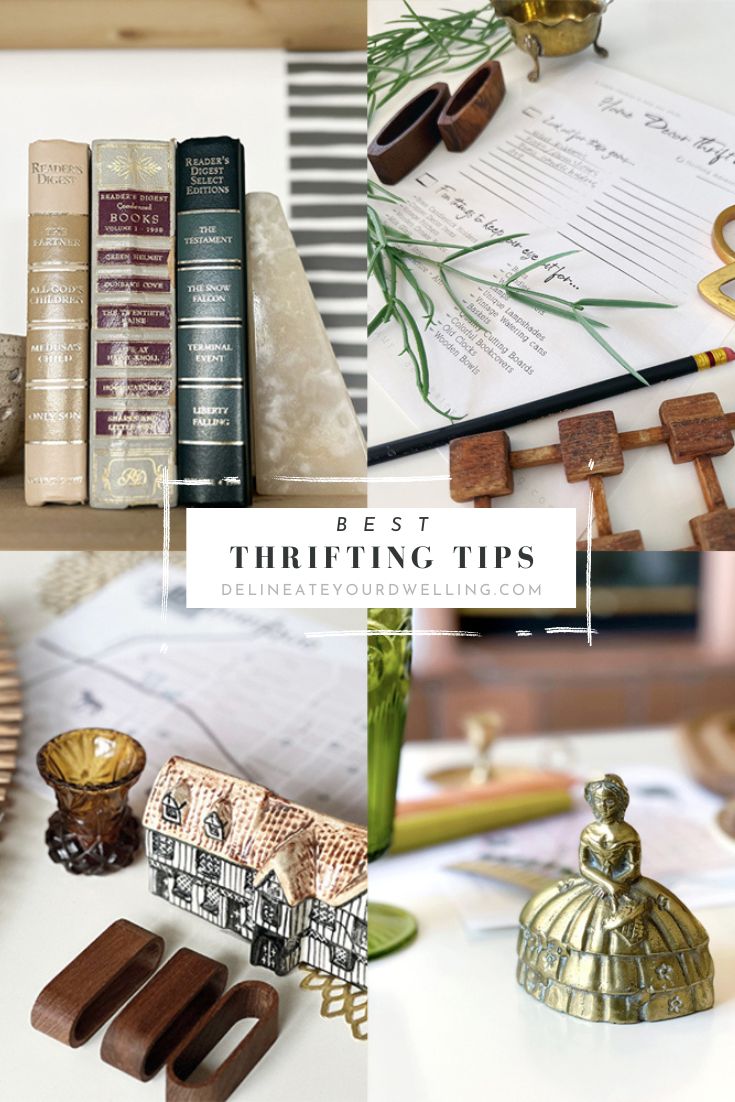 You can thrift clothing, music, books, and even plants, but my favorite thing to search out at Estate Sales, Garage sales, Secondhand Stores and Thrift stores is Home Decor.
I love finding unique gems, knowing I'm taking something out of the landfill and typically getting great deals in the meantime!
Looking for more Thrifting Ideas? Check these out…
Looking to buy some goods to help you go out Thrifting with success? Check these cuties out… stickers, tote bags, tee shirts!

Home Decor Thrifting Checklist
I have a fun checklist type printable for you to download and keep track of all those perfect items you are wanting to eventually thrift and it even has a huge list of my favorite decor pieces. Sometimes thrift stores can be overwhelming and it helps to know what you're looking for before you head out.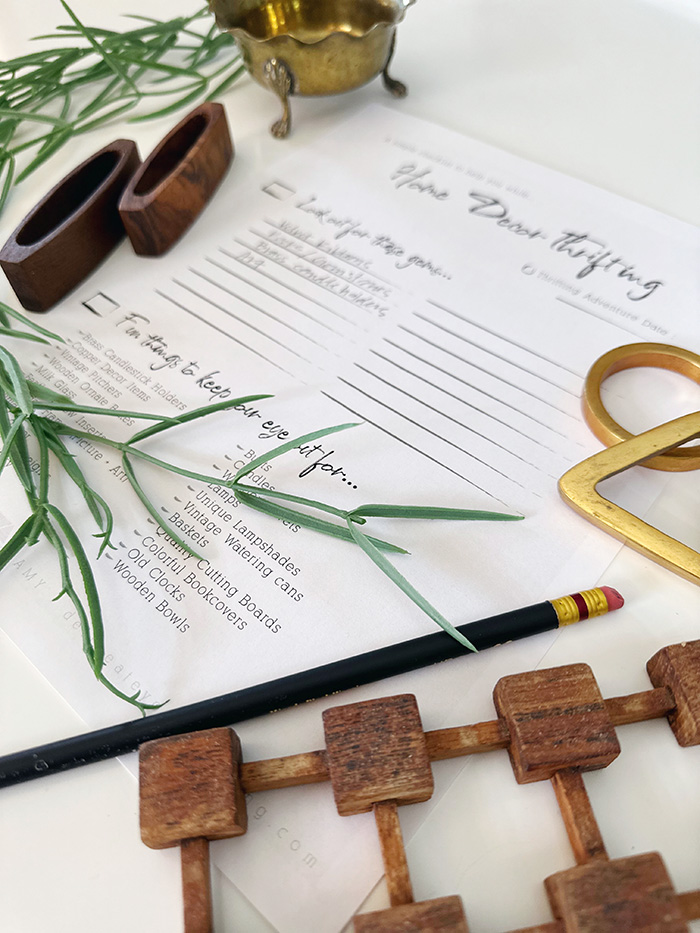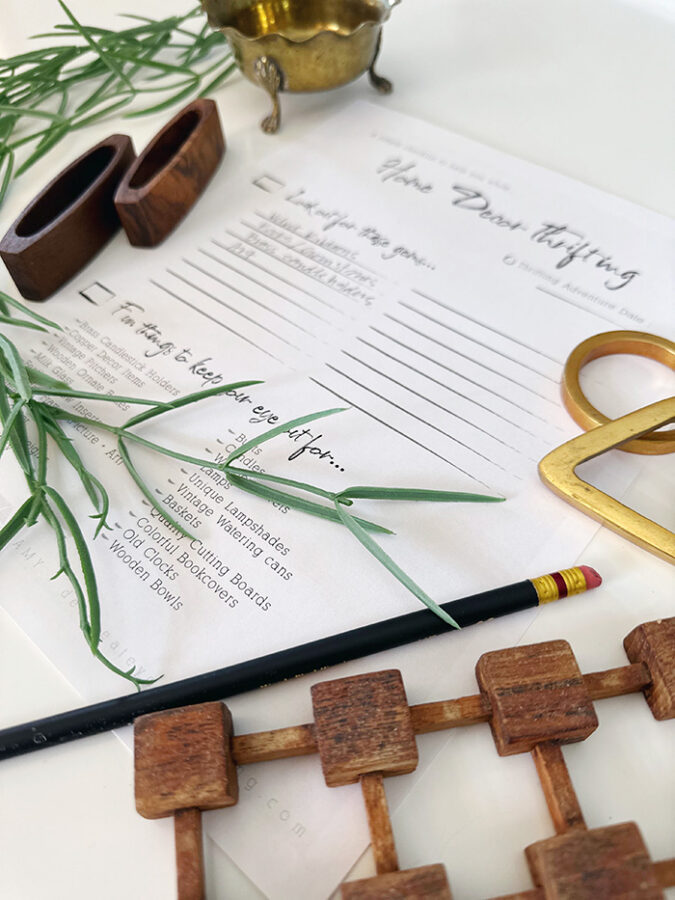 IT'S DOWNLOAD TIME:
Sign up on the form below for the DYD Insider newsletter to receive access to my ENTIRE DYD Printable Library along with this 'Thrifting Checklist' printable!!!
Already a DYD Newsletter Insider? Click on over here to access the printables library using the password found at the bottom of any email I've sent you.
Check out some of my recent Thrifting Adventures…
AND if you are local to Albuquerque, NM I have a Best Places to Thrift Map available for purchase. You can get it here.